At WINGS HQ a lot has changed over the last year. After the craziness of 2020 with the start of the pandemic, lockdowns, store closures and more, 2021 became the year of finding new ways to deal with adversity. We are not quite there yet and might not get out of this crisis for a while, however, at Mister B as well as WINGS HQ we have achieved a lot and rolled with the punches as well as possible.   
We released our 11th printed issue with an entirely new look and feel. Welcomed some new members to the writing team, and talked about a lot of interesting topics.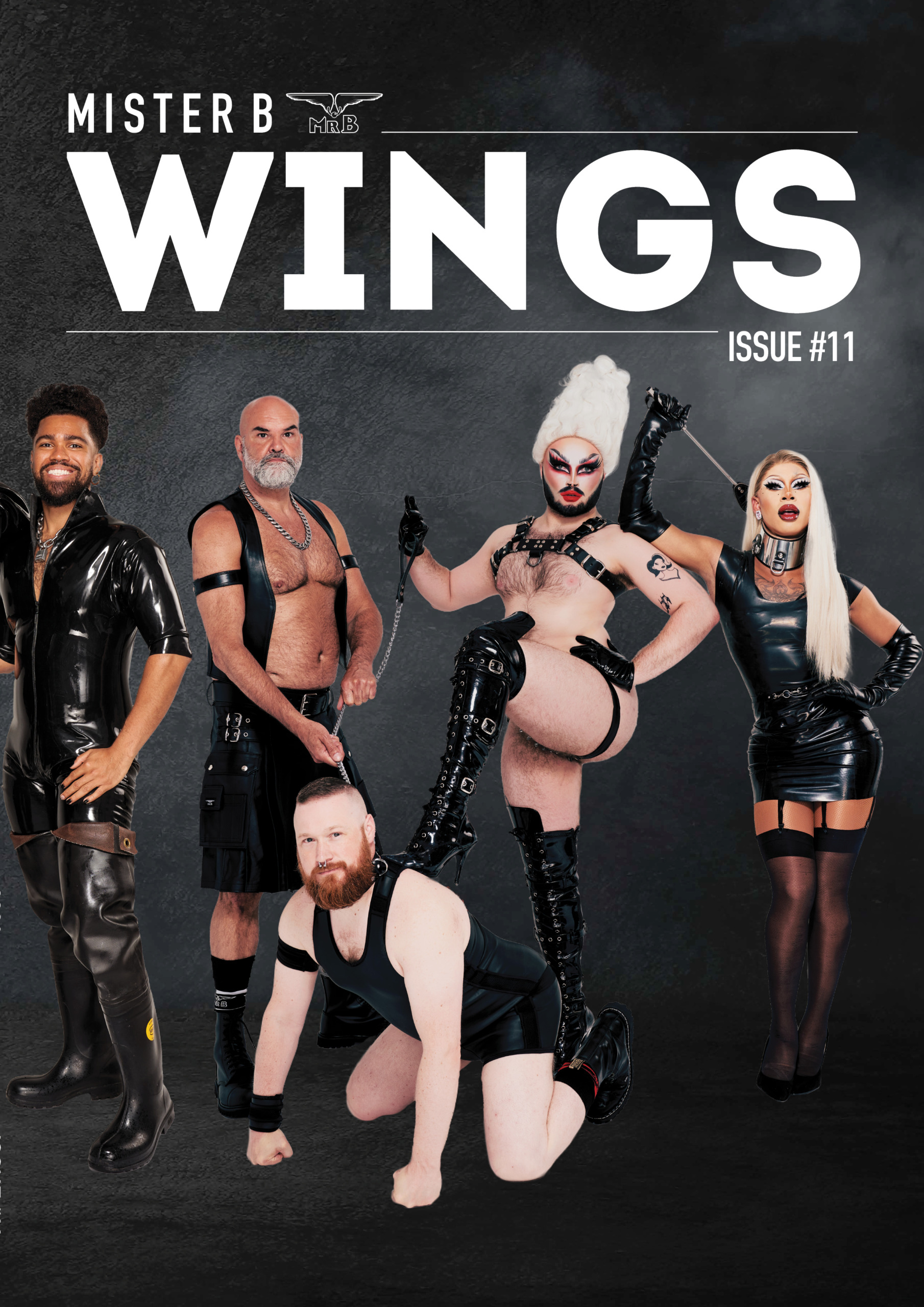 One of the highlights this year for me as Editor in Chief is all the new members we have added to our team. Both content-writing talent, as well as the different collaborators. This is only the beginning. We want to take you on the journey with us, and we want to make space for different voices and perspectives from within the community, especially the ones that are less often heard and seen.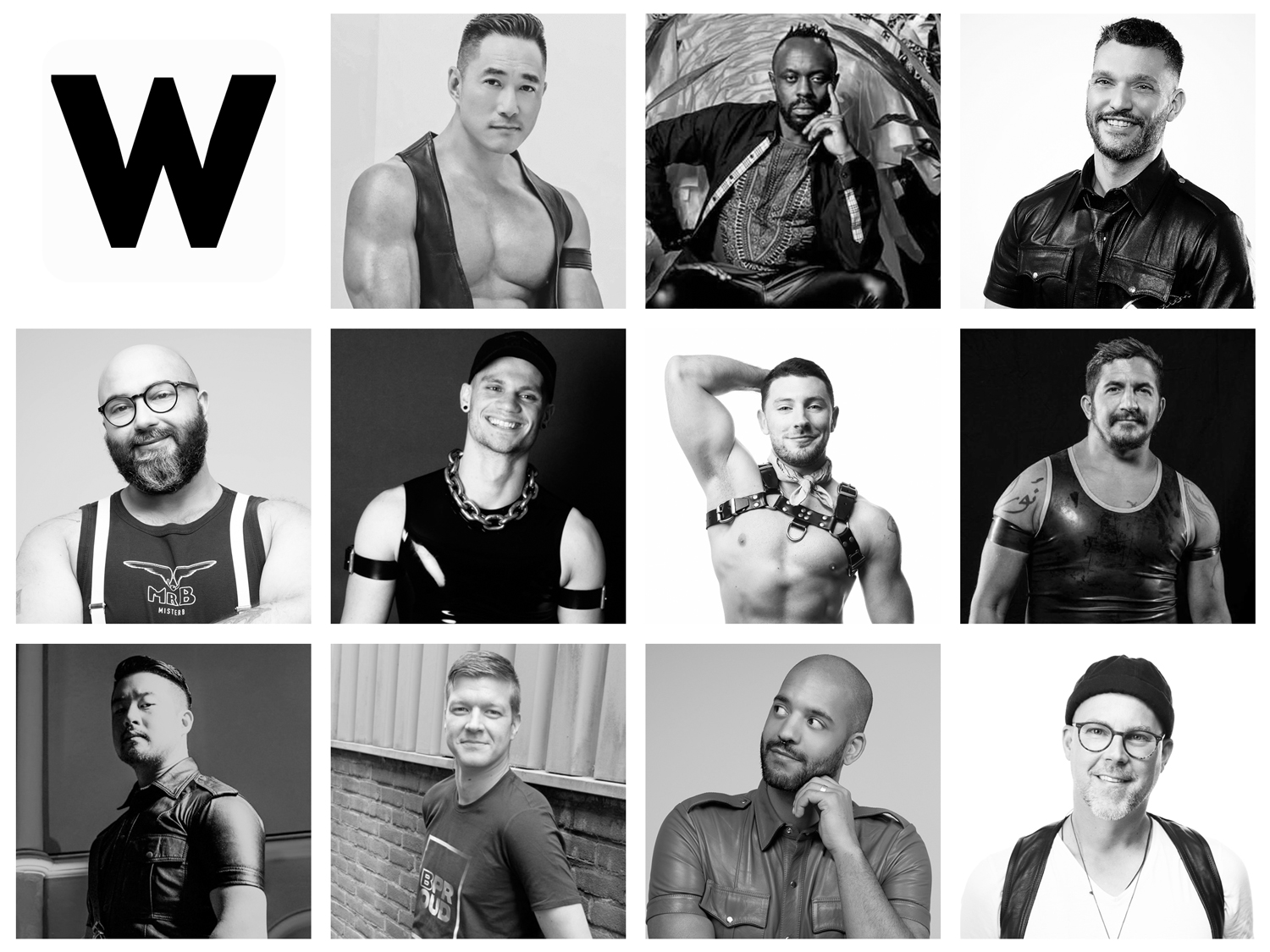 Another thing I am proud of is the WINGS TALKS panel discussions that took place during Folsom Europe in Berlin this September. It is important to talk about the important issues that affect our community and highlight the lived experiences of those who are impacted by those issues. Like the panel about the different issues, a person of colour may experience in the fetish scene. A discussion that was very important to me and therefore participated in. It was a very powerful moment, to stand up there with these amazing community members and talk about the things we face within our community. Even though the rain poured down on us people stayed to listen and that was an amazing feeling.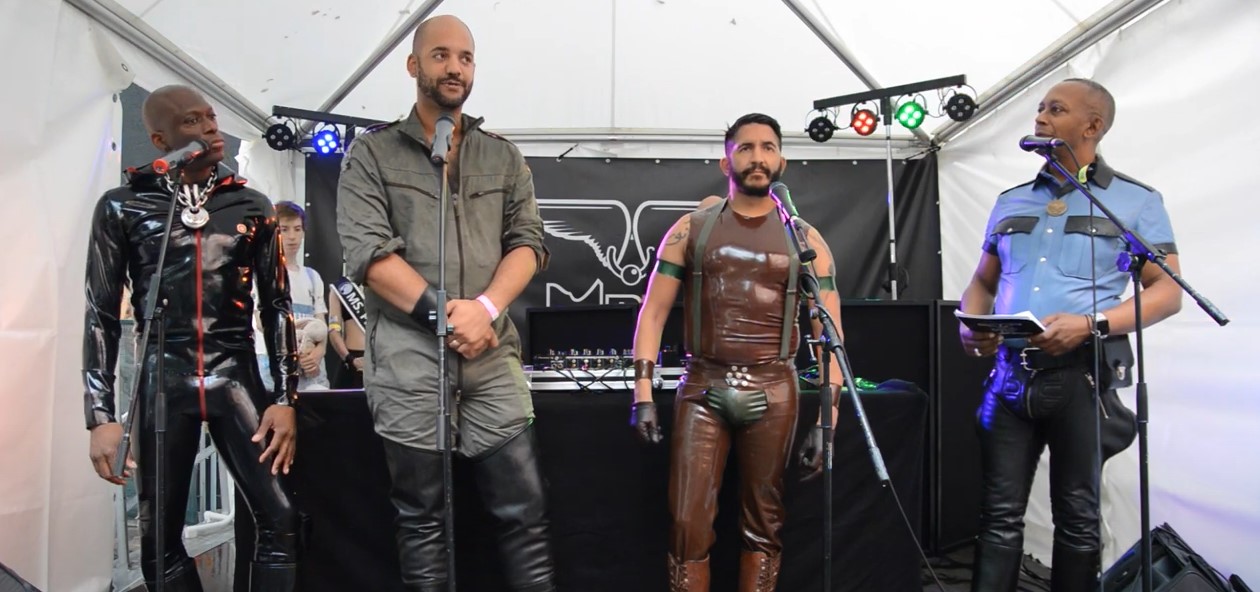 The panel discussions at Folsom were just our first attempts at having these discussions, but as we saw that there was so much interest and need to have these important conversations, WINGS TALKS is returning in 2022, sooner than you might think. We love talking with our community members, we love learning new things and taking you all along on for the ride. So, keep an eye out for updates on Instagram and our YouTube channel.   
This slideshow requires JavaScript.
Something else that really made our job fun is shooting the Mister B,  B-Proud Pride campaign. Seeing these amazing community members share their stories and be featured on posters throughout the city of Amsterdam is so cool.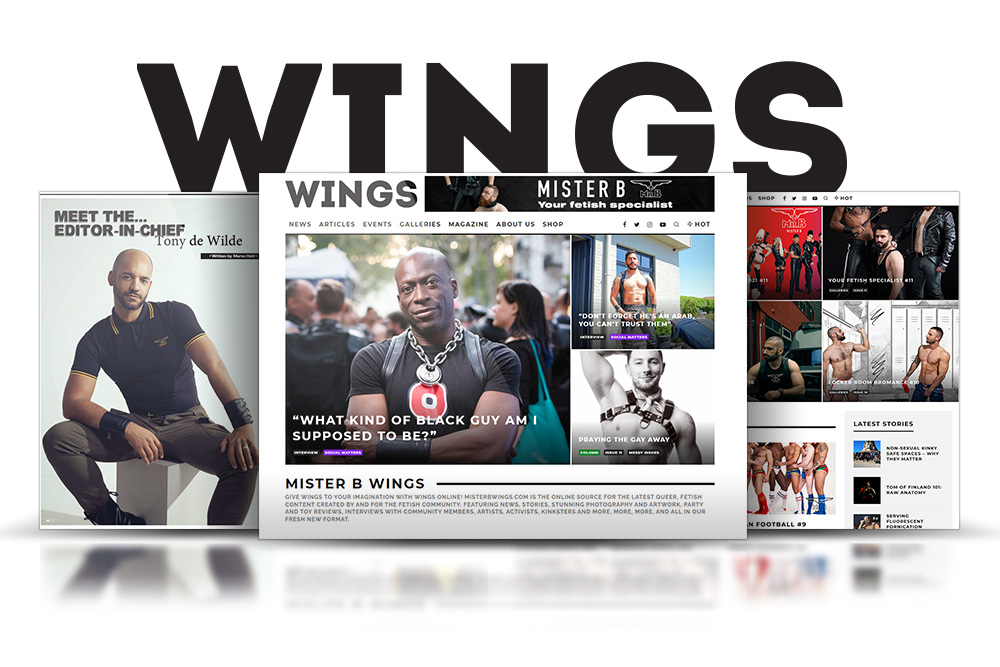 You may have noticed a change in the look and feel of both the magazine and our online platform. This is something our team has been working on this year as well. A new and improved aesthetic, vibe, and overall easier to use, interactive platform. Now we focus our work on five main categories:   
Sexuality & Health, where you'll find a plethora of articles about mental and sexual health, from dating and hooking up, to helpful information related to douching and digestion, plus anything else related to your body and mind as a sexual being.   
Human Rights & Society, where you'll find think-pieces on social issues related to LGBTQIA+ folks, stories about politics, social settings and pieces with helpful information on how to help our queer community be safer for all members.   
Kink & Fetish, here you will find in-depth product reviews, the 101 on all kinds of kinks, plus more of the kink and fetish-specific content that you kinksters crave.   
Arts & Entertainment, as it often does, brings you all visual media and arts reviews, announcements and highlights, plus features on the artists who create the queer and kinky content we love to devour with all of our senses.   
Community & Events, here you can find stories about community members, queer and fetish organizations and the scoop on all the best events across Europe and the world.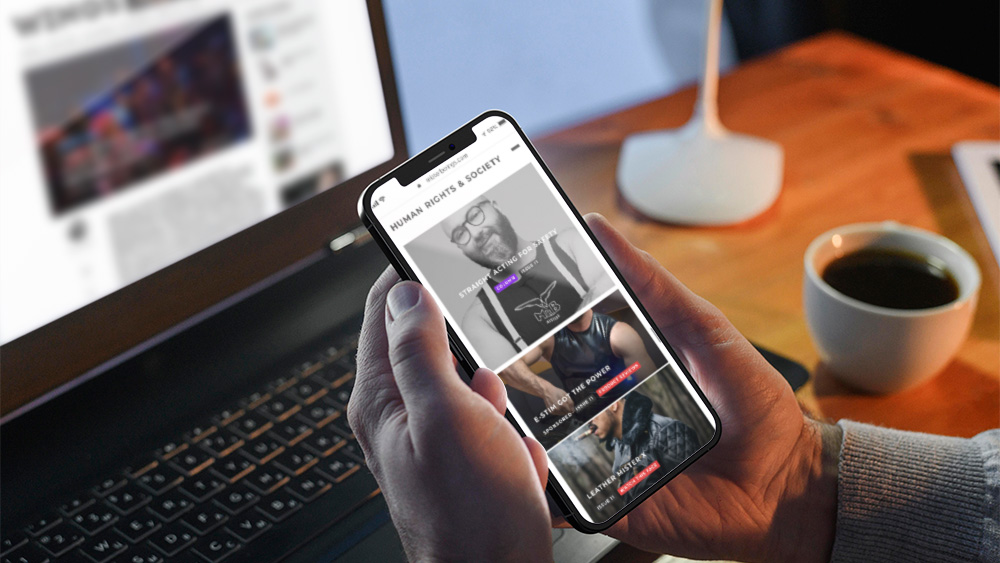 All of the fun sub-categories you are already familiar with are nestled neatly into these five layers as well, so don't worry, you can still find classics like The Big Q, watch this Face and Brotherhood, but now you'll find so much more! You'll be able to find those older pieces easily as well through the colour-coded category tabs at the bottom of each piece.    
So much for the year 2021, a year of change and a year of progress. I cannot wait to continue with all our projects for 2022 with the entire team. Issue 12 is coming soon too! Want to keep up with the latest WINGS news, stories and post, subscribe to our Mister B Wings Newsletter. 
We want to wish you all a happy, healthy and kinky new year.   
Tony de Wilde 
Editor-in-Chief 
Mister B Wings magazine  
PS.

We would love to hear from you, what are things you would like to read about. Topics you are missing right now, people you think should be interviewed, we would love to know.

Comment below DM us on socials or send us an email to 

info@misterbwings.com