Big Dipper's music video Back Up Off Me makes us want to back up onto him!
If you like upbeat, in-your-face, raunchy, sexually explicit rap videos featuring loads of half-naked, beefy, furry, horny gay men then, first of all, we should hang, but more importantly, you're gonna love Big Dipper's new video for his track Back Up Off Me! Big Dipper has a slew of sexually charged, super gay music videos and songs that span almost ten years now, like Skank and Meat Quotient, but this one is our favorite.
First of all, this one is filmed in the Eagle LA bar, which you know we love, but even more so, Big Dipper got a huge group of sexy bears and big boys together for a sweaty dance and grind session to make this an extra exciting music video. Ahhh how much it reminds us of the good-ol-days of bumping and grinding up on sweaty men in a bar. It's fun to watch even just for the nostalgia.
The part that really gets our gears grinding though is all the kinkiness and leather fetish gear these guys have on. From harnesses to licking boots, this kink-fest video looks extra sexy to us because of the wall to wall leather men. Most of the video costume work is thanks to fashion designer and stylist Ashton Hirota, of Ashton Michael, who styled the video. You may recognize Ashton from the Netflix reality competition Next in Fashion, where he competed alongside another LA designer we love, Marco Morante of fashion brand Marco Marco. Ashton's designs have dressed some of the biggest names in show business like Beyonce, Gaga, and Lizzo and his work can be seen featured in music videos by huge names like Christina Aguilera, Ariana Grande, Jennifer Lopez, Shakira, Daddy Yankee, Post Malone and Nikki Minaj. His style is dark and bold, with a bit of a kink-inspired feeling, often including lots of harnesses and straps and lots of black leather. You can see fetishwear has been an ongoing inspiration to his brand and style.
Fetish is slowly infiltrating mainstream fashion and pop culture. We see it in music culture like Eurovision Song Contest performances, the VMAs, mainstream music videos, more often now in movies, and even on Netflix in shows like Bonding. Fetish is coming out from the dungeons and dark rooms from the days of yore and shooting a big splooge of cum on the faces of pop-culturistas.
Filmed pre-covid shutdowns in Feb 2020
Stream BACK UP OFF ME from The Ham And Cheese EP out now https://tinyurl.com/y5xuvt63
Follow Big Dipper – @bigdipperjelly
Directed by Tobin Del Cuore
Edited by Julien Lormant
Choreography by Ryan Walker
Page Grip and Gaff teams led by Thomas George and David Goodman
Music by So Drove
Color Correction by Daniel Skubal
Production and Camera Assistance from Boswell Scot
Dancers: Tom Pardoe, Shauna Davis, Billy Mustapha, Lydia Purves – Ware Cheerleaders from CHEER LA – cheerla.org Cheer Choreography by Jodie Mashburn
Styling and Custom Fashion by Ashton Michael
Make Up: Ozzie Gutierrez
Featuring: Biqtch Puddin, Hunter Harden, Saturn, Andre, Talon Broughton, Bitter Betty, Dre The Cyborg, Damion Dragon, Brad Kalvo, Patrick Smith, Barrette, Daniel and Marc, Pup Yoshi, Marvin, Nabor, Mario Diaz, Joaquin, Herman, Suren, Don Mike, Ezra, Graham Kolbeins, Tony and Mack, and Brent.
Shot on location at The Eagle LA, Rough Trade, and Hubble Studios
Special Thanks to Willam Belli and The Space, Donato Sepulveda, Cheryl Mann, Meg Chase, Shilow, Gabriel Gastelum, Ellen Burns, and Daniel Pilcher.
Check out this interview with big dipper.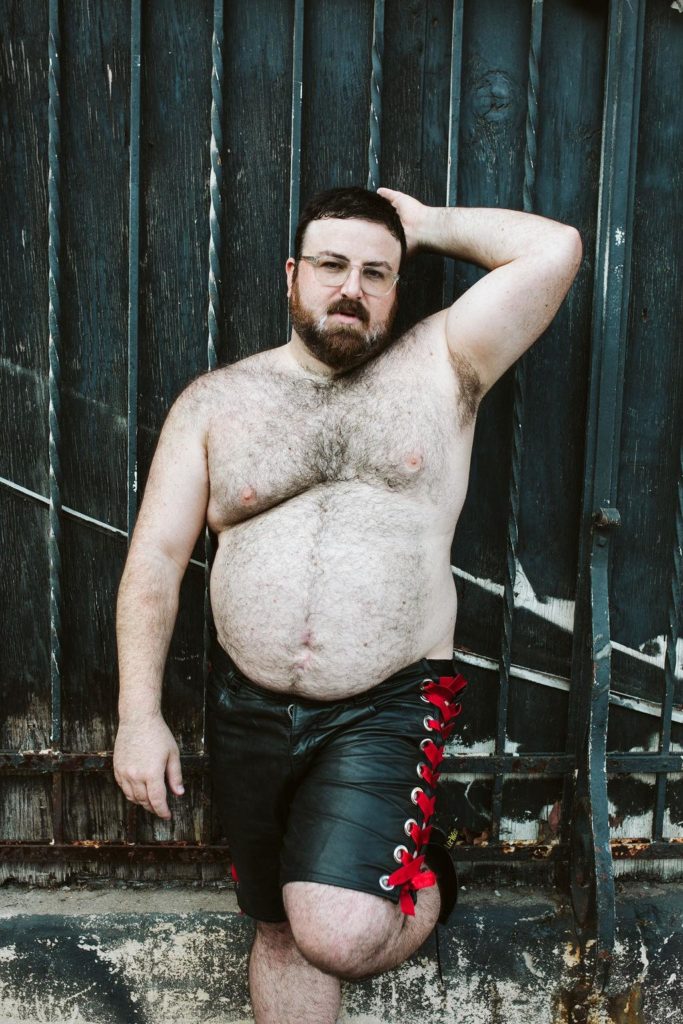 Click here

for an elbow-deep interview with the kinky Big Dipper !!!
Follow BigDipper on socials:
http://www.twitter.com/bigdipperjelly
https://www.youtube.com/channel/UCKSfHWOGNo2muLVODkpEd-g