Cologne Pride has officially started, and as the big weekend gets closer and closer, WINGS caught up with the organizer of Stosszeit – the upcoming sex party that promises to host over half-a-thousand men! And you're invited.
---
First things first. How does one pronounce the name of your party, and what the hell does it mean?
"'Stosszeit' is a German word that translates to "Rush Hour". 'Stossen' (or 'Stoßen') is also a pretty vulgar way (which, of course, the gays love!) of saying 'sexual intercourse, so it's a little play on words. 'Fuck-My-Hole Hour' essentially. As for pronouncing it, try saying like: 's-toes-sight'."
Not that the name itself doesn't give lots away but tell us about the party.
"It is a monthly sex party we organize on the second weekend of every month. It started over 10 years ago as a private chill that we would organize, and it grew and grew. We now host it in a cruising club here in Cologne and four special times yearly at the Babylon Sauna. This weekend is Cologne Pride, so we'll have Stosszeit on Saturday, starting at 2pm. Tickets are available to buy here!"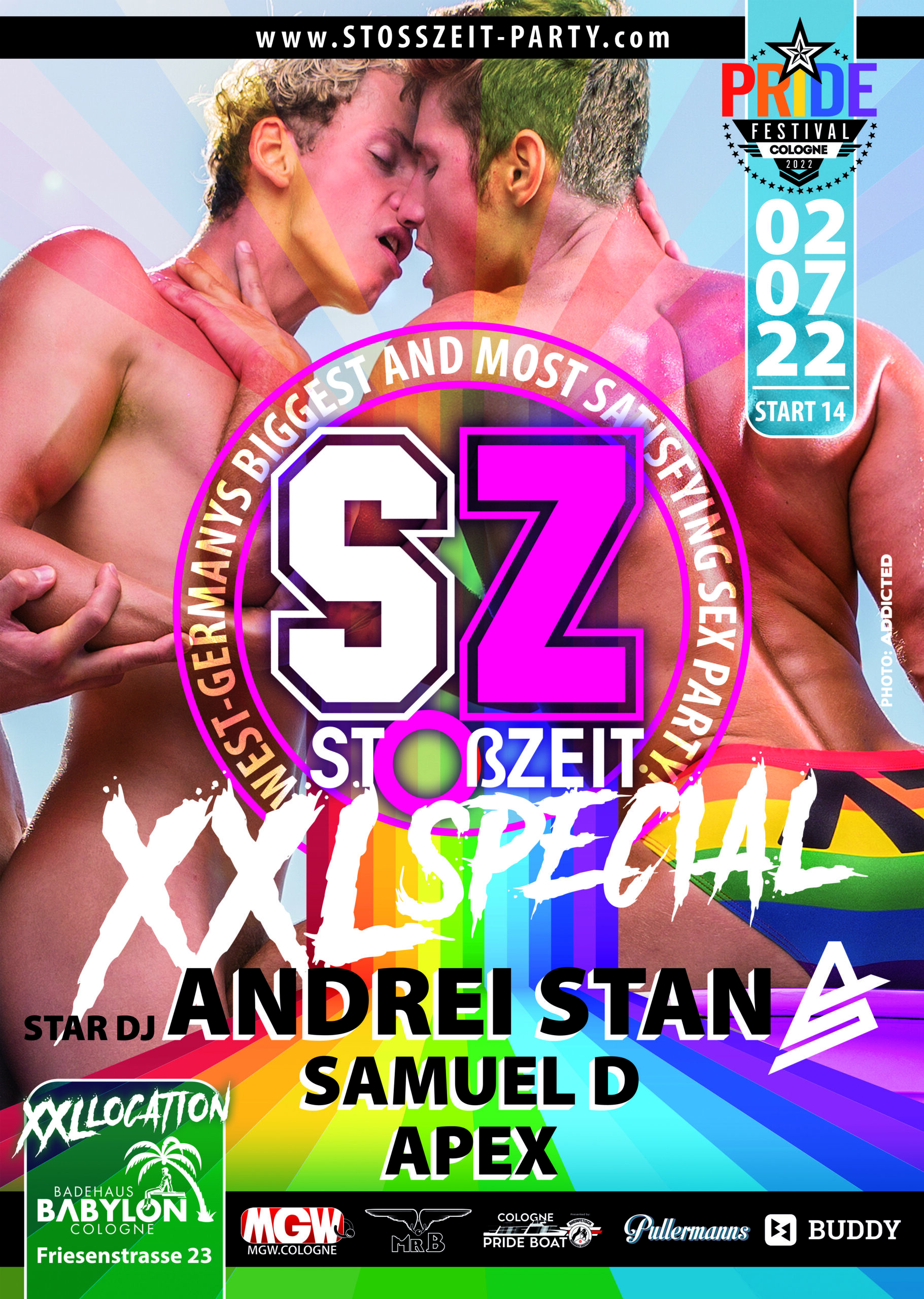 Other than cocks galore, what can people expect?
"Yes, it's a sex party, but we also have DJs and space to dance. This time the DJs will be outside in the pool area at Babylon. We've also built a plexiglass floor over the pool so people can be swimming, looking up at the sexy crowd fucking on top. It's going to be an experience you don't want to miss. This time we're going bigger than ever before, and we'll have the capacity for 600 guys at any one time. Considering everyone's inside someone else for most of it, there's plenty of space!"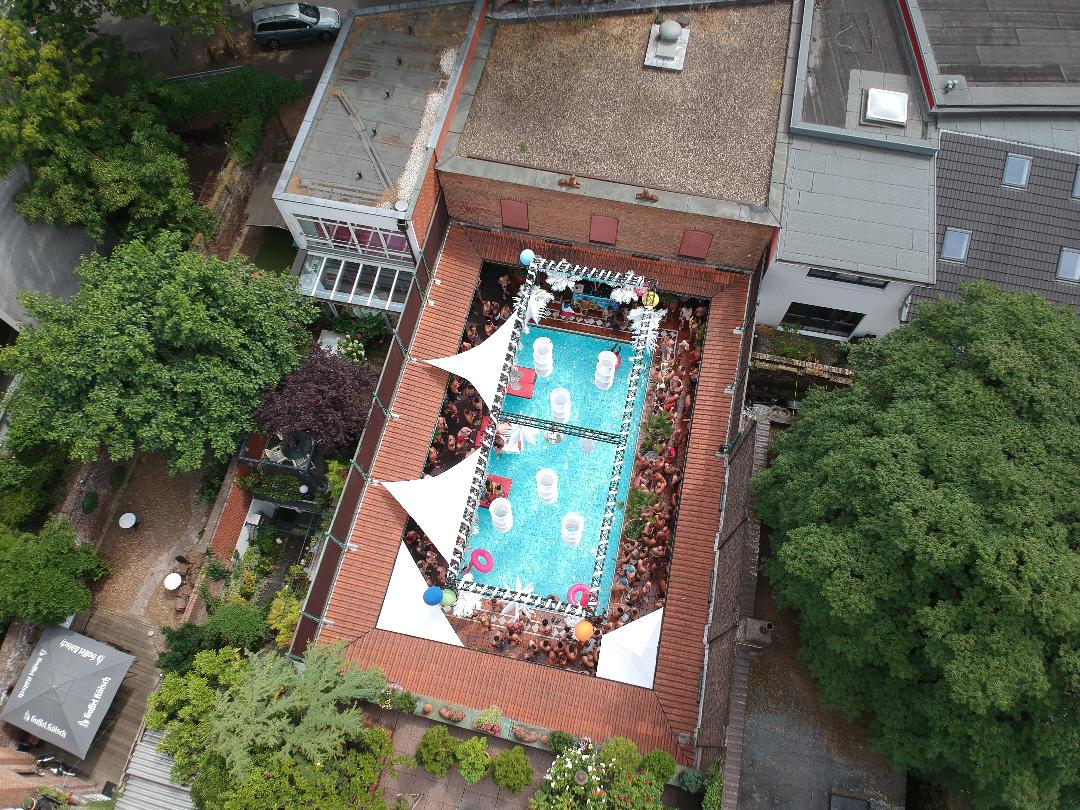 When you're not hosting an army of men at the sex party, you're over at your store MegaGayWorld, selling them stuff! Tell us about the store; what do you stock and what's popular?
"Well, we're a gay concept store with the slogan 'I don't need sex, but I love it' – if that helps paint the picture at all! We stock a lot of brands. Addicted, ES Collection, Boxer and Mr B, of course. Of course, it's not just clothing we sell – we also have toys and gear. As for what's popular, it really depends on who's buying. Our main customer segment is the party boys who come in looking for something simple enough for the parties. Aka, a lot of sportswear!"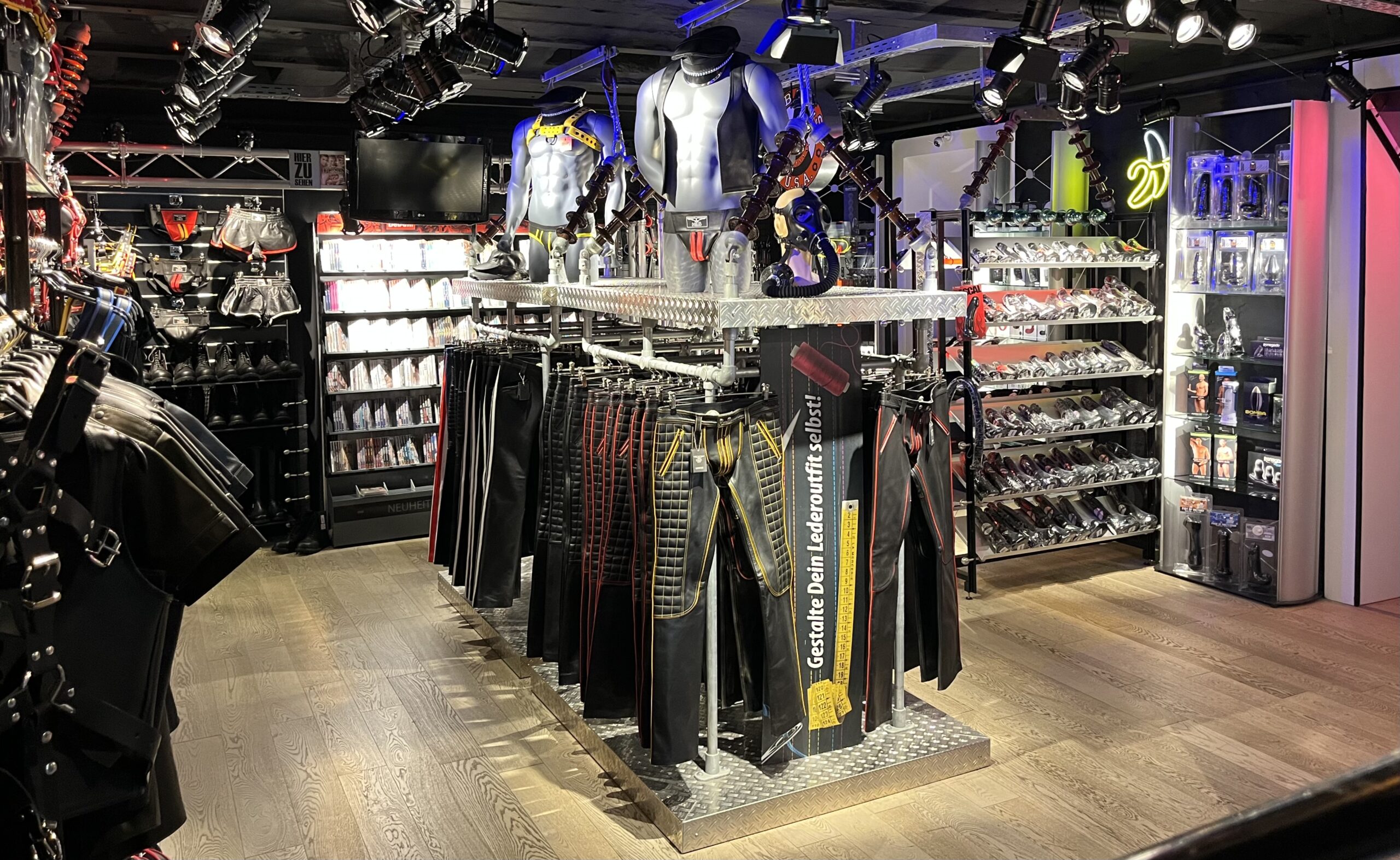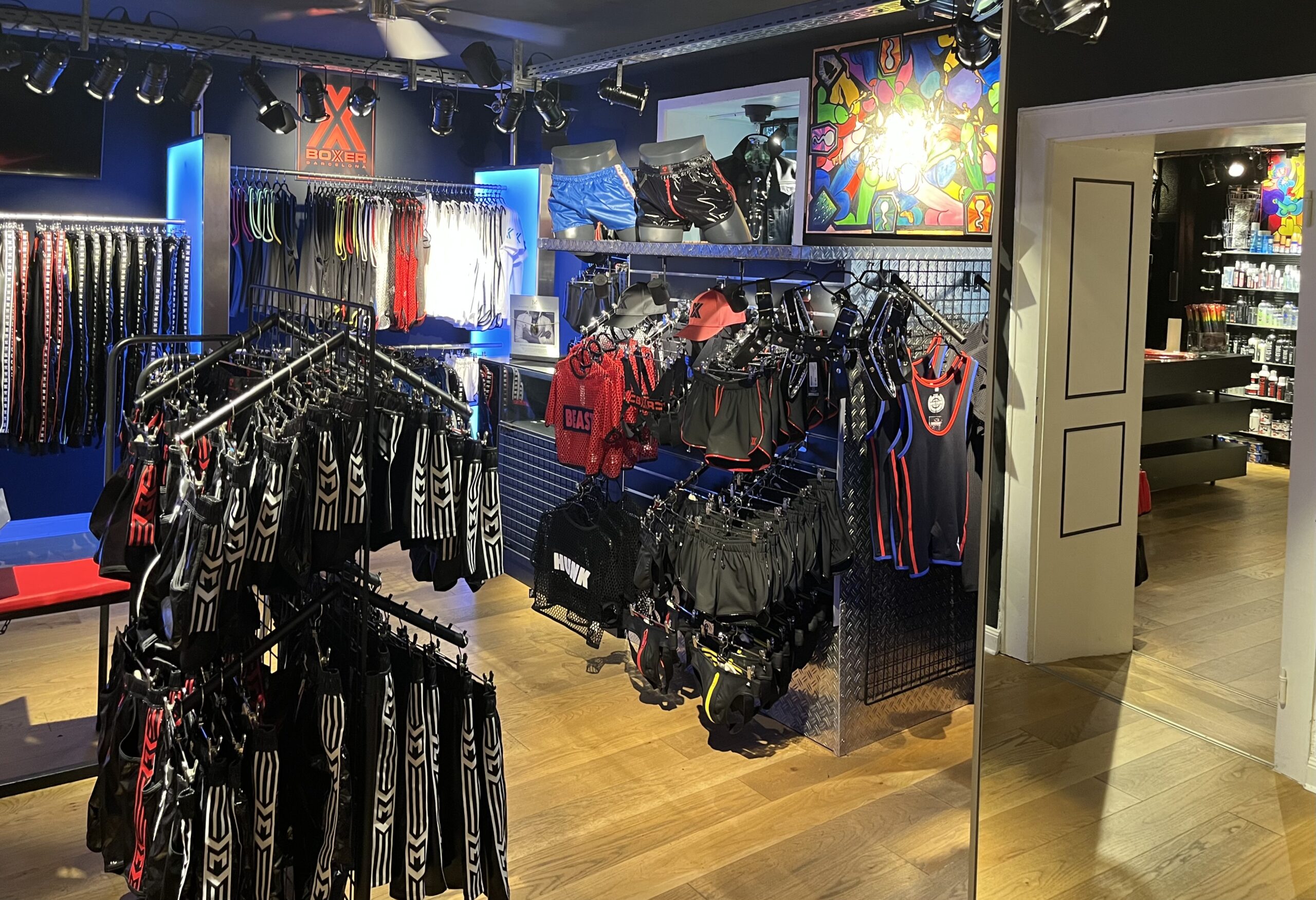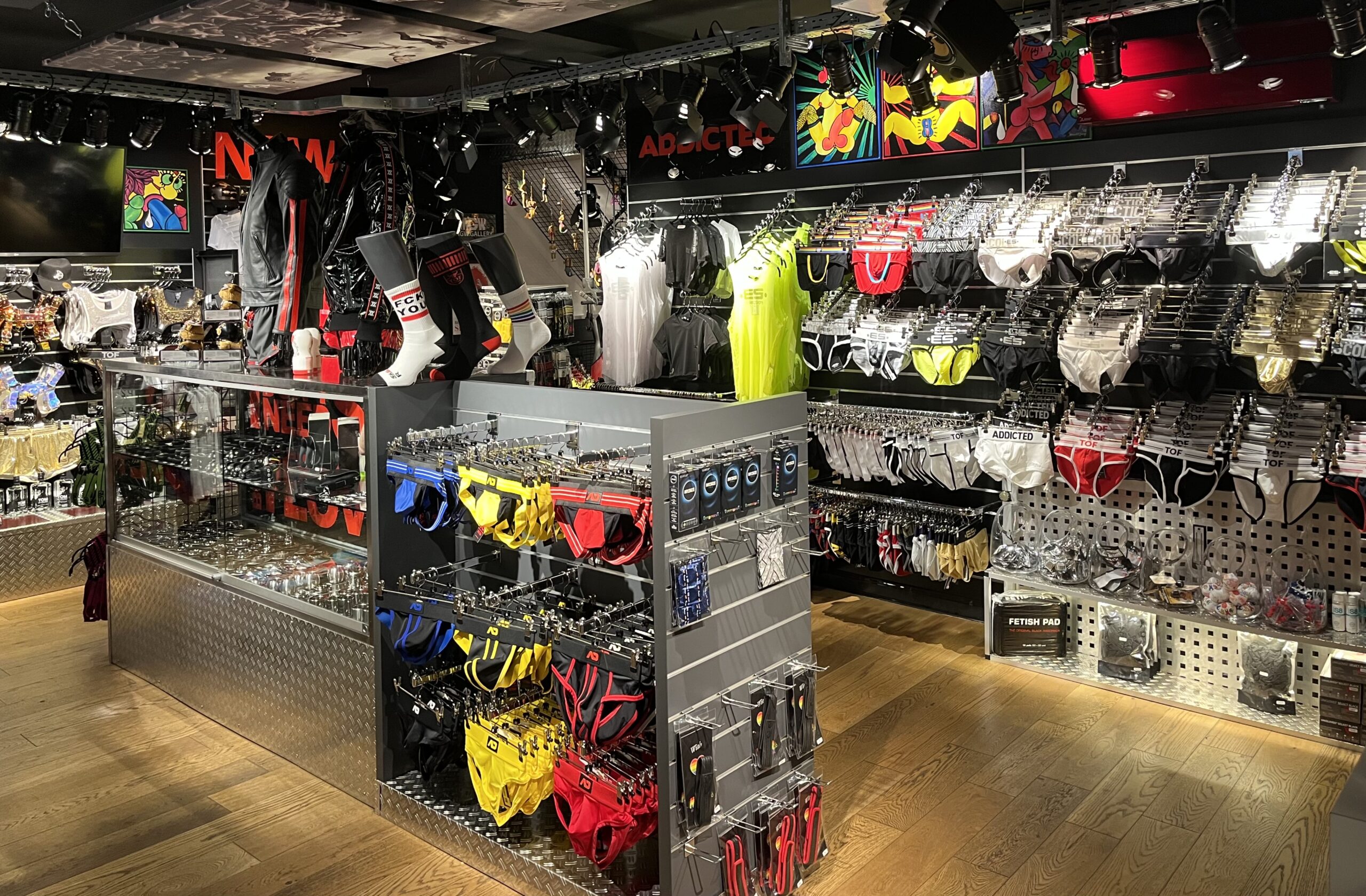 This week Cologne Pride kicks off their celebrations. It must be an insanely busy period for you. What else is on your plate?
"Indeed. The store is also the official information point for the Sexy Party festival, so hundreds of people come to the store even if they don't originally intend to shop. Body.com is doing a photo booth outside the store, so all-in-all, its going to be madness! Good madness! On top of that, Sexy Party has recruited us again to organize their play area. This year we're going above and beyond and preparing an 800 square meters playroom! (That space could fit 250 double beds!)"
We know you're working hard to ensure we have a fabulous Cologne Pride. But casting your mind back, what was your fondest Cologne Pride memory?
"So many! In fact, my first-ever Pride celebration was here in Cologne. I was on the parade truck organized by Pasha. Pasha is the world's biggest brothel with over twelve stories. The floor where all the trans girls work (the best floor of course!) organized the whole thing. You can imagine how much fun I had celebrating Pride with them. Good times!"
Want to know more about the fuck-fest of all fuck-fests?
Then check out their site: stosszeit-party.com. If your in Cologne, then why not drop by the MegaGayWorld store first (located at Händelstraße 53) and get yourself to something sexy for the party!