Written by Frederik A.K.A Toytoture 


In many BDSM relationships chastity is an important element. It expresses a very strong sense of connection or belonging because the bottom is surrendering one of his fundamental urges and instincts to the top which in this context is called a "key holder". It is a very popular way of integrating a sense of bondage into the everyday life because most cages can be worn inconspicuously under clothes. So even without any restraints visible, the sub can feel a sense of being owned and controlled from afar. Surrendering their dick to a dom has an humiliation aspect for some subs so forcing them to display their locked dick like in a sex club can be a humiliation scene in its own way.
Beyond this mental element, there is a strong physical component inside chastity. The obvious one is to keep the sub horny by removing his ability to take care of his sexual urges when he feels like it. So the much desired relieve can be turned into a reward for good behavior or the denial as a mean of education. To keep the sub inside this state, the key holder has to regularly edge the sub or train him to release his cum through prostate stimulation. If the sub does not release sperm for weeks, the sperm and hormone production will simply stop and all sexual drive will fade. If this happens, it will take from days to weeks to build up again. Beside the edging to keep the locking interesting, the key holder should unlock the sub's penis on a regular basis for cleaning and applying lotion because being confined in a moist, warm environment and subjected to movement can cause skin irritations and rashes. It takes time for the penis to get accustomed to this new situation. So long-term chastity is nothing which can go from unlocked to locked for months but the sub needs to be trained to take longer periods of time. Beyond the long-term effects and usage, chastity device can be used very hands-on in scenes, for example for taking away the bottom's ability to play with his dick or jerk-off and thus focusing him on other stimulations. Perfect for this is the Oxballs Cock-Lock because being made out of stretchy FLEX- TPR, it fits most penis sizes and is comfortable to wear. It is also a great toy to try out the feeling of having ones dick constrained before investing into a more expensive chastity device. If discovering a liking for chastity, this will be necessary because unlike what the product name implies the Cock-Lock does not lock the penis securely but is just a peniscage-shaped sheath which can be taken off easily.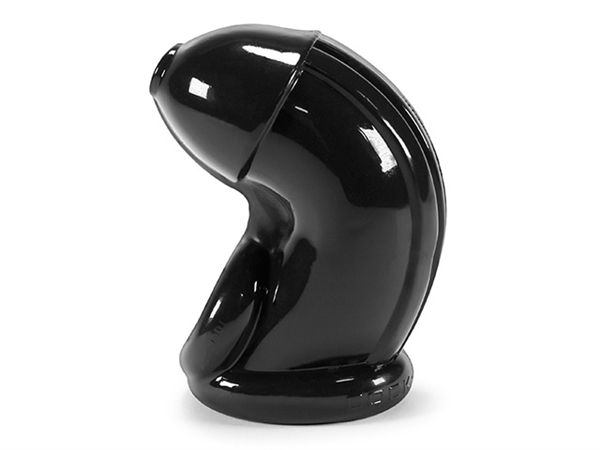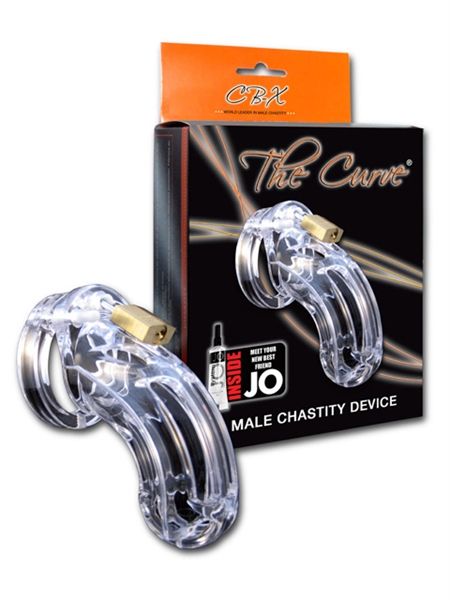 Chastity cages come in two materials: Polymers like the ones from CB-X and metal like some from Bon4. While plastic is light-weight and does not cause problem with metal detectors, it is less robust and can break over time. Metal on the other hand naturally triggers metal detectors and is rather heavy, but it will not break and gives a stronger sense of sturdiness and being securely bound.
For a cage to be worn over extended period of times, it has to fit perfectly. The dick should loosely fit inside the cage tube. If the tube is too small, the dick has to be taken out of the cage more often and for longer periods of time to recover from the stress being locked.
The ring which attaches the cage onto the body should be tight enough so that the penis cannot be pulled out of the tube. To make that even more difficult, CB-X offers spike inserts for their dick.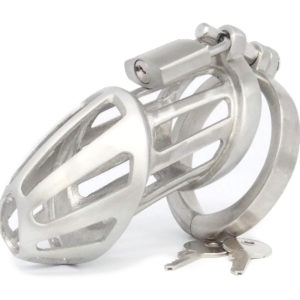 Another nice special feature are the electrodes of the Mystim Pubic Enemy cages. They can be connected to an e-stim unit to shock the dick. This leads to interesting scenarios, especially with masochists who get an erection when being exposed to pain or in combination with a remote controlled e-stim box like the E-Stim Series 1 Remote or Mystim Cluster Buster. The knowledge of being able to be punished for misbehavior with a metaphorical kick in the nuts at any time, is a strong mind fuck for many subs.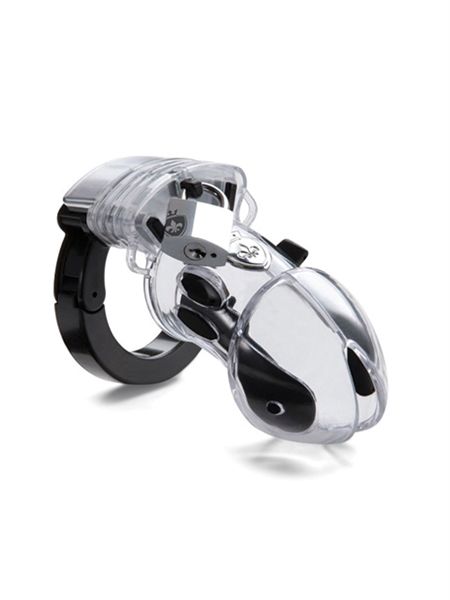 All chastity cages from Mister B come with a small pad lock to securely lock them. A useful accessory for long-distance chastity relationship or when training a sub new to chastity are plastic locks. They are individually numbered seals which in case of an emergency can be easily opened. They especially make sense on a plastic cage when the sub has to go through a metal detector often which would be triggered by the metal of a lock.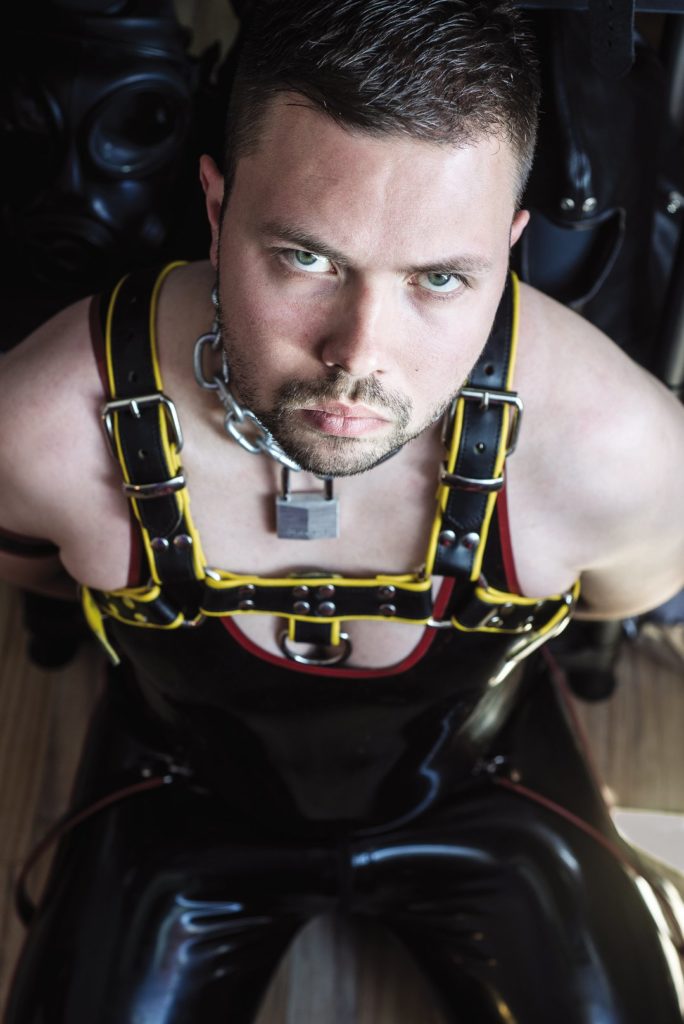 Who is Frederik?
Frederik discovered his passion for kink quite early in his life. Living in the scarcely populated northern German provinces for most of his life has not stopped him to explore Leather, Rubber, Fisting and BDSM.
Being a toy collector and user as well as a masochistic switchy sub at heart he started ToyTorture.com in 2012. The websites focuses on reviewing the best BDSM toys for gays and talking about play and kink from his perspective. Following his motto "Perverting the world one kinkster at a time" he is giving speeches and demos on BDSM. He is also a member of the Chicago Hellfire Club and the Quälgeist e.V. to support organizations which foster a welcoming and open environment for kinksters.
If you want to keep up with him and his kinky life follow him on Twitter @ToyTorture.