WINGS visits Kappe Nou for a fresh perspective on kink
Fun. Sweet. Unexpected. Three simple words to describe Kappe Nou, the queer kink pop-up exhibition in Radion Amsterdam that makes you rethink (your) kink. Twelve artists express what BDSM and fetish means to them through the use of paint, photography, performances and digital art; all of that on a sunny Sunday in June.
Like true Amsterdammers, my plus one and I arrive at Radion by bicycle and we are super excited to discover what Kappe Nou is all about. The exhibition aims to showcase the beauty of kink without having to deal with clichés, taboos or stigmas, hence the name 'Kappe Nou' which basically means 'Stop it now' in Dutch. This is not going to be like any of the fetish events that I usually review for Mister B WINGS; the two girls in floral dresses waiting before us in line make that perfectly clear right from the start and we are here for it!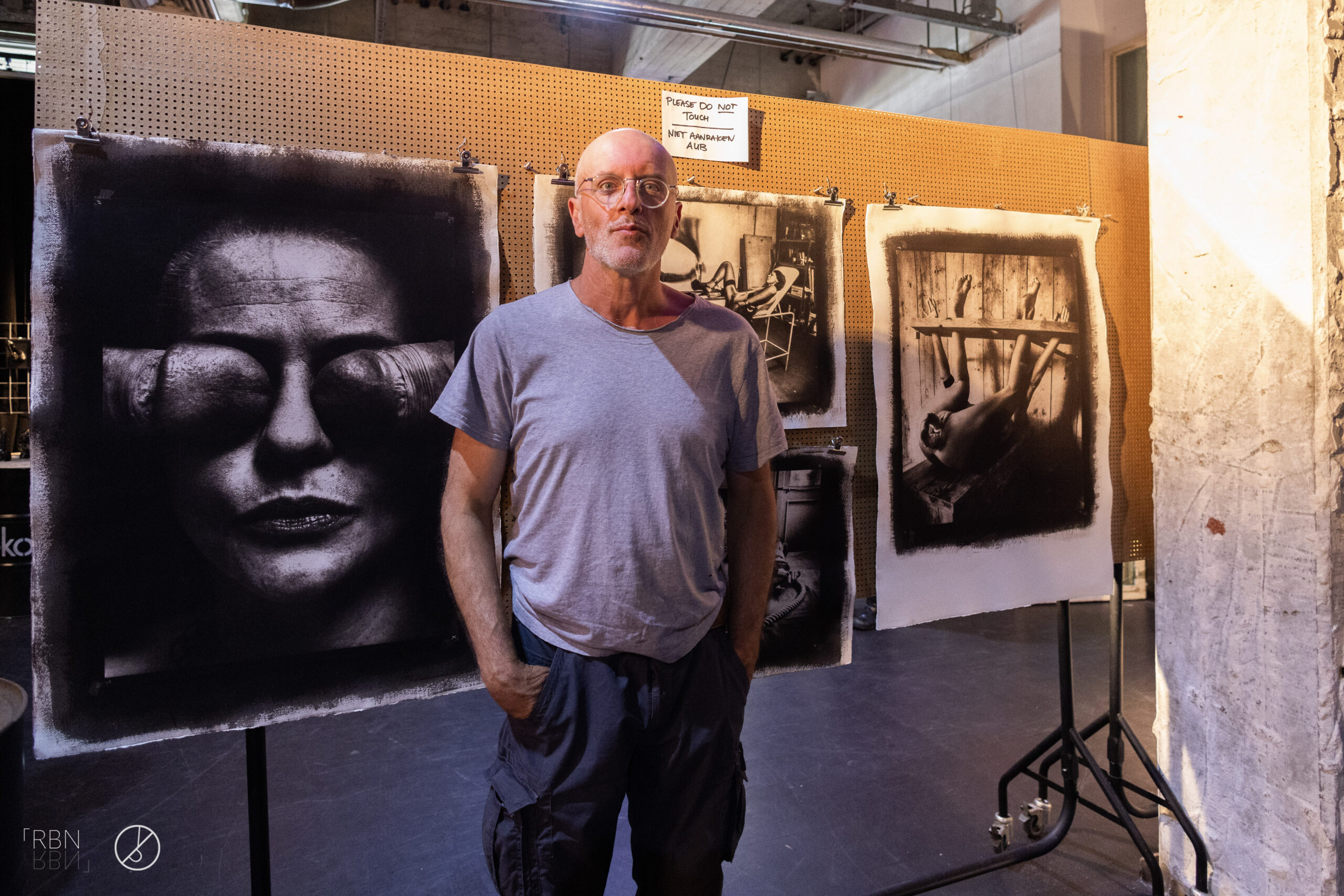 We are greeted at the gate by Jade, one of the organizers, who gives us a warm welcome. Like most visitors she is wearing short shorts and a t-shirt combined with some subtle kink details. In her case a chain necklace with a bone-shaped dog tag that says 'Boefje', which (loosely) translated from Dutch means 'Little Jailbird'. She confesses to us that she is fairly new to the queer kink scene, but her enthusiasm for it is undeniable. Jade tells us that a lot of kinksters have brought their vanilla friends and that the event is completely sold-out. Not bad for a first edition! She hands me an improvised press card dangling from a green lanyard covered in sunflower print, treats us to some drink tokens, and wishes us a nice afternoon.
The first thing we see inside is a wall covered in 3D-printed cocks, clits and tits. Pierced and chained up. Some of them solo, others in pairs or groups. With names like 'Pierce My Pussy' and '12 Inch Monster'. Check them out yourself @eduardoroccadesigns on Instagram for the full experience! We hear familiar music coming from the room next door, which is filled with whispering people. All of them staring in the direction of a woman that is in the process of being tied up and suspended to the soundtrack of Amélie (the 2001 French romantic comedy). Let's just say we kinksters have a flair for the dramatic.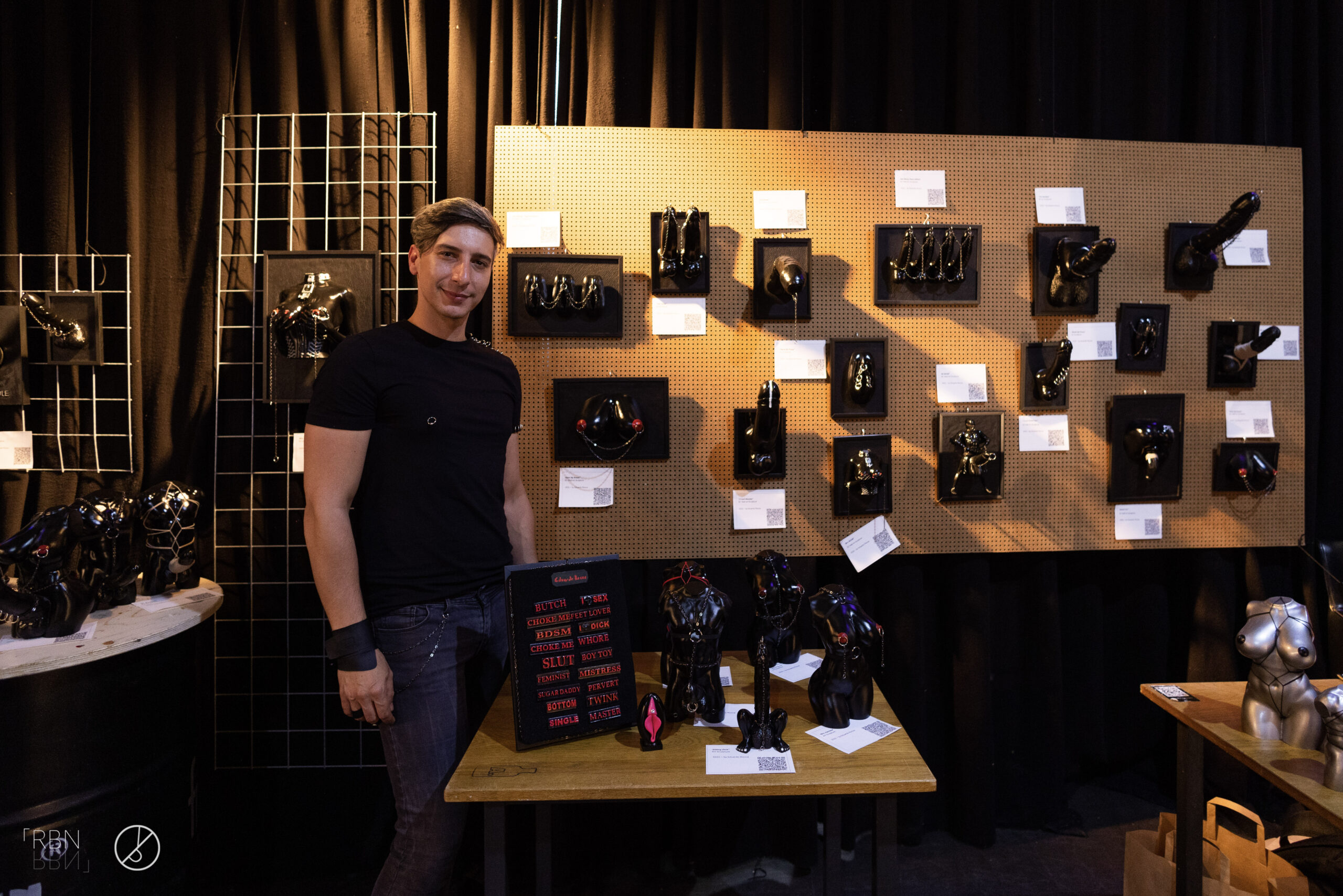 After the performance, my plus one and I grab a beer. We start chatting to Meike Hakkaart, an artist whose drawings have grabbed both our attention. Her psychedelic artwork features fantastical creatures and anthropomorphic animals making love to human beings. Sexual positions straight from the Kamasutra. Wild, passionate and lustful. One of her characters, a jackal with two penises and sharp spiky teeth, is fucking a woman with an elongated neck, in a pose involving acrobatics. Meike jokingly remarks: "I wish I was that flexible." When we ask her about her favourite fetishes she tells us to look at her art for the answer, and she adds that she has an interest in the furry community, but that she isn't one herself: "I am furry adjacent." Her answer makes me giggle. Check Meike's artwork on Insta @artofmaquenda.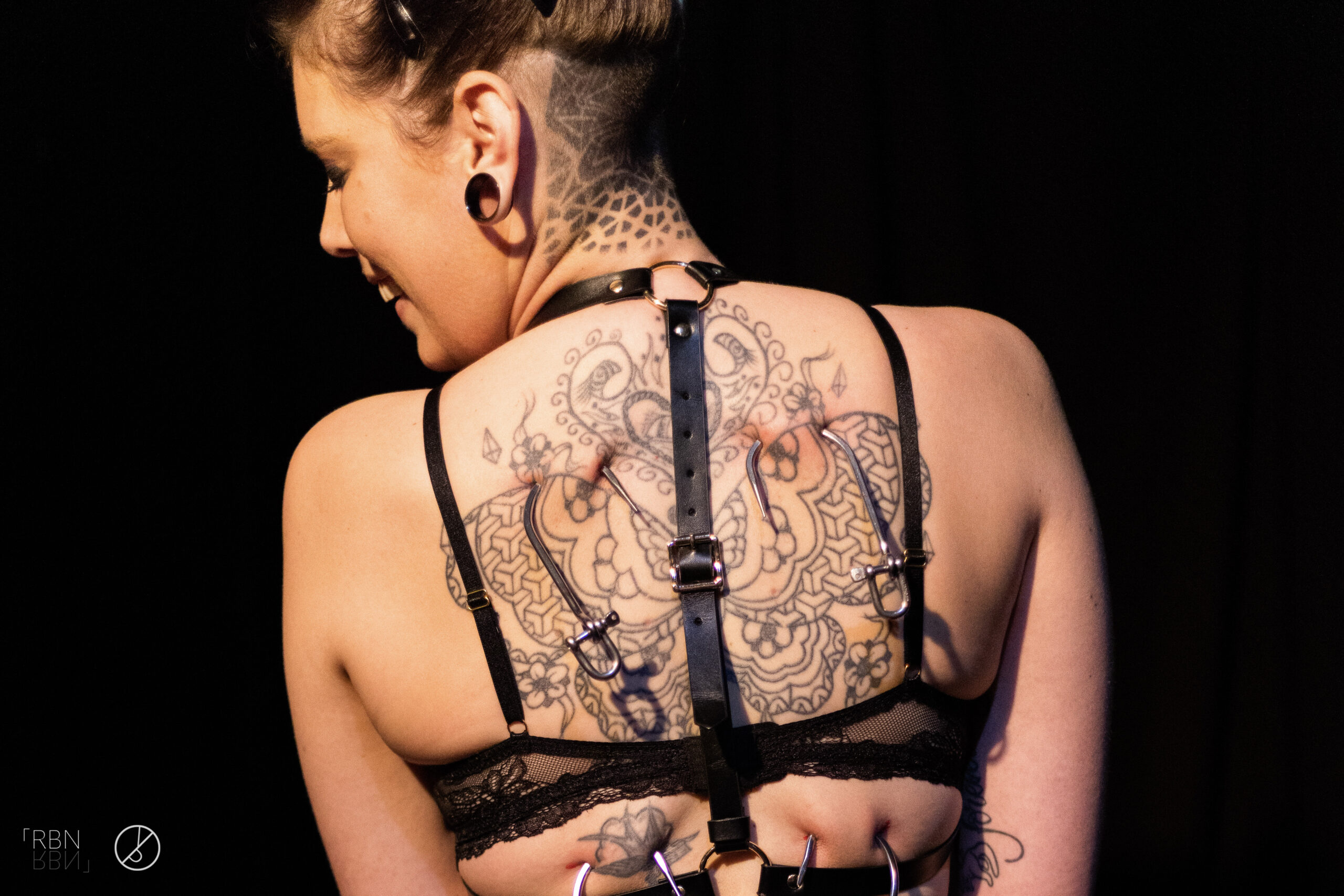 Kappe Nou is an enjoyable experience and I have to admit that it has indeed made me look at kink from a fresh perspective. For me kink is often connected to a darker, hidden side of myself; but the artists taking part in this exhibition show that it can also be tender and have a certain lightness to it; like the kink friendly photography of Laura la Nessa that is exhibited in the café of Radion. We are treated to a series of photographs shot in the woods in which we see girls with their arms wrapped and tied up in red plastic, wearing puppy masks and on leashes. But instead of focusing on the act of sex, Laura tries to capture the sensuality of her models – her real-life friends – which feels refreshing, sweet and powerful. Follow Laura on Instagram @lauralanessa to see her work.
Want to know more about Kappe Nou? Then visit https://vetitus.nl/kappe-nou/ for more information. The event attracts a nice mix of people, it is charged with positive vibes and we highly recommend you check out a possible future edition!