Written by Frederik A.K.A Toytoture 
For most kinksters, collars are essential gear. Inexpensive and functional on many levels, they are the first piece of gear that many perverts buy. So it is important to learn a few facts about collars before delving deeper into the kink community.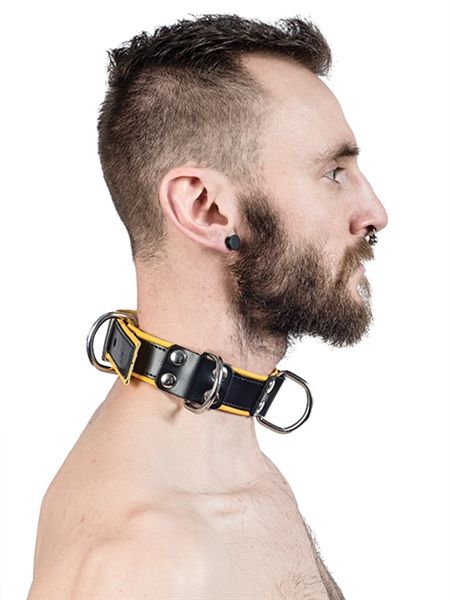 The 

s

ymbolism of 

c

ollars

 
Collars have a strong symbolic meaning in the BDSM community. They are a sign that a person belongs to someone. It is common for a top wanting to establish a deeper, long-term relationship with a bottom to put a collar around his neck to show him and the world that the sub belongs to him and is no longer free. This is called 'collaring'. Being collared usually implies an interdependent relationship, with the top promising to give the sub guidance, protection, and play in exchange for the sub's devotion, obedience, trust, and loyalty. Due to the powerful contract the collar symbolizes, it is a very special piece of gear that is treated unlike any other. Usually, only the top is allowed to put it on and take it off and, most of the time, only the top is allowed to touch it. Touching a sub's collar without asking the top for permission is considered highly offensive and even hostile by some people. In some high protocol situations, it is even forbidden to talk to a collared sub because you are violating the property of another top. In a high protocol environment, it is also not uncommon for subs to walk around with a collar around their neck but with an open lock. This is a signal that he is open for a top to collar him. Closing the lock just for fun or laughs is offensive because the sub probably hopes to get at least some of the affection mentioned above from the person who closes the lock. 
Collar 
m
aterials
Collars can be made of nearly any type of fetish material out there. The most common are leather collars. Because the material is skin–friendly and can absorb sweat to a certain degree, leather is best for long–term wear. Rubber and neoprene lack this quality and extended wear can lead to skin irritation, especially when wearing a collar made of rigid industrial rubber without deburred edges on bare skin. Another common material is metal. I have seen collars made of all different kinds of metal, but I would only recommend ones made of stainless steel or aluminum because they do not rust, even when exposed to sweat. Other metals like copper or steel oxidize and/or can cause allergies. Since continuous movement exposes the collar to some degree of physical stress, a preventative coat applied to steel-like chrome or zinc wears off eventually and the collar can rust again. Of course, precious metals like gold or platinum do not rust, but you have to be quite the posh kinkster to afford such a collar. Metal collars come in the form of a chain, chainmail, rings, and steel cable. When it comes to chain, you can choose between welded and forged. Welded chain is industrial made (and therefore cheaper) and has a deburred weld seam. If the deburred edge is not of good quality, it can cause scratches when worn. So before wearing this type of collar, check the seams for rough edges. 
I have also seen collars made of such uncommon materials as braided rope, denim, bike chain, and tires.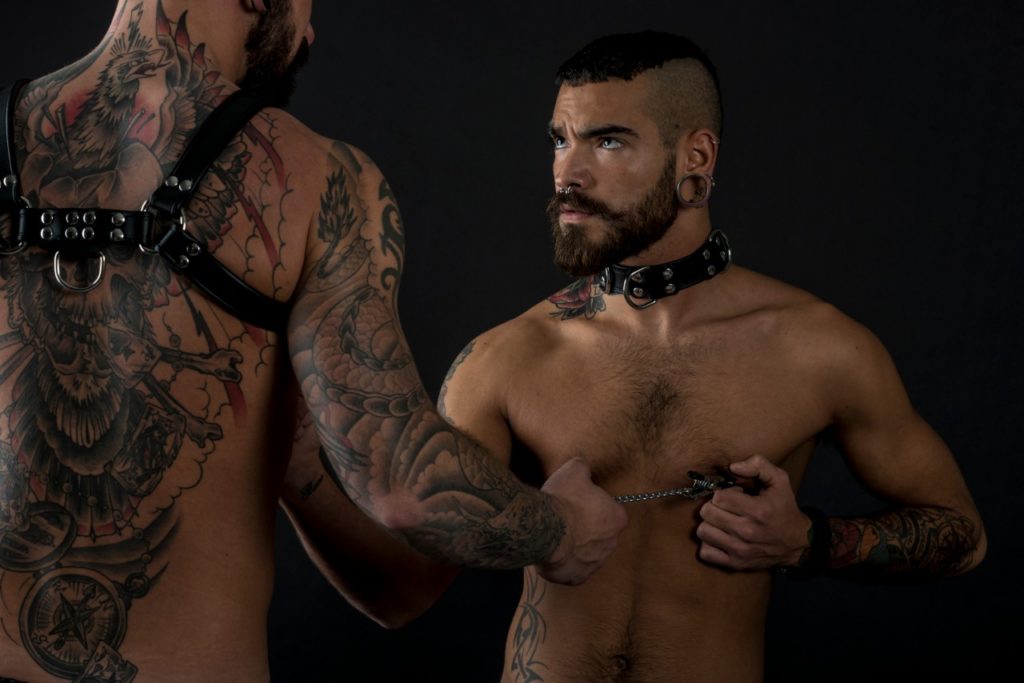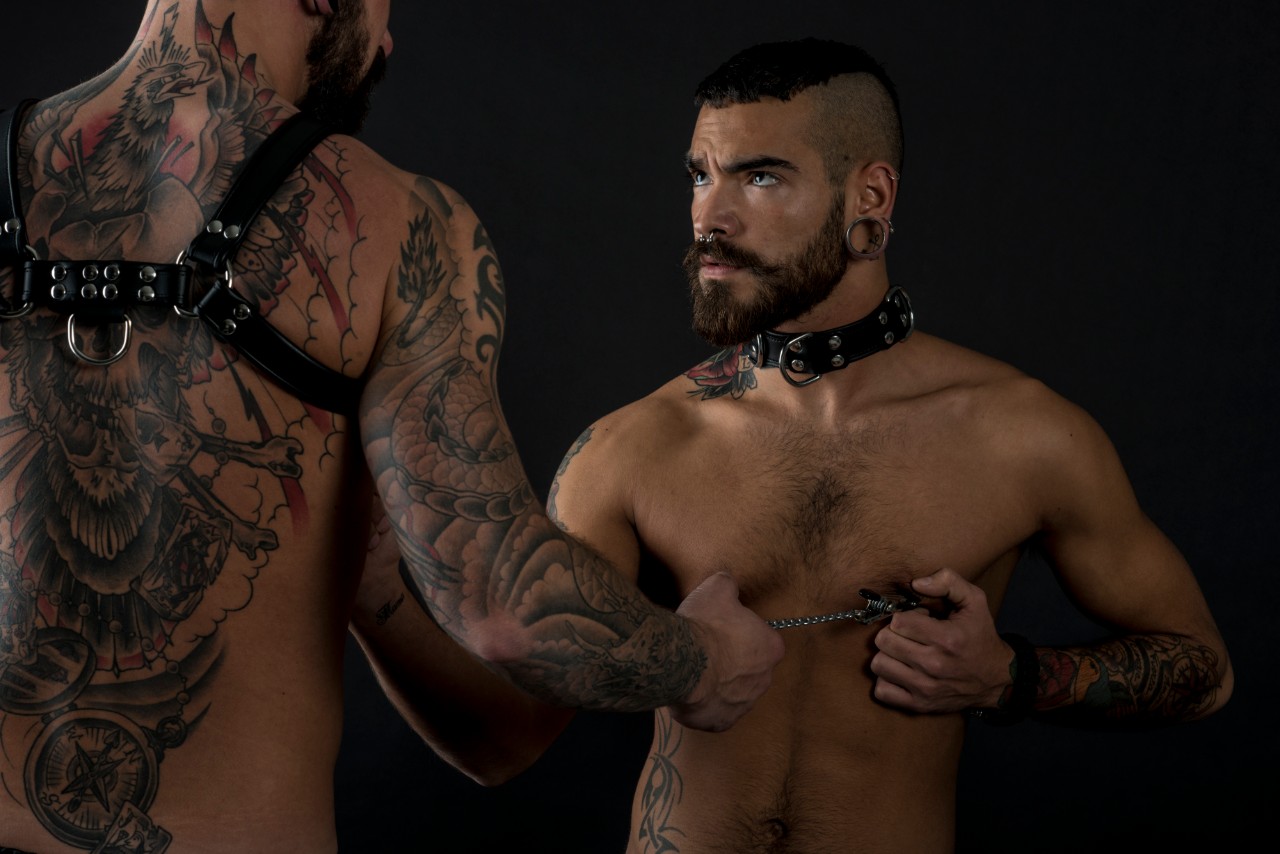 The 
d
ifferent 
types
of 
c
ollars
There are two different categories of collars: decorative and functional. Functional collars are made to be used in play, mostly bondage. The most common type is the Cuff Style Collar. It looks like a cuff restraint that is large enough to put around the neck. There is a matching collar for most wrist and ankle restraints. A special type of this kind of collar is the Posture Collar. It is wider and in most cases more thickly padded than the cuff style collar. It also features an anatomically formed chin rest. These features make it extremely difficult to tilt the head or nod, basically locking the head in place. 
Decorative collars are mainly used to create a submissive headspace and show the relationship between the top and the sub. The probably most common type of decorative collar is the Chain Collar. Consisting of a rough link chain and a padlock, it has a rough and ostentatious look that can be varied by the link size. A chain collar is not necessarily made of a link chain. Other more subtle (and probably more work environment-friendly) styles are Steel Cable and Chainmail. If the jingling of the collar is a problem, ones made of braided rope are also available. For a look similar to the slave collar of ancient times, steel rings are also used as collars, either in the form of Talon Collars, essentially a thin, seamless ring of steel around the neck, or Jougs, which are massive rings that can weigh several kilograms and are sometimes lined with leather for added 'comfort'.  
In order to give a collar even more meaning, accessories like dog tags with the sub's or owner's name or in hanky colors can be added.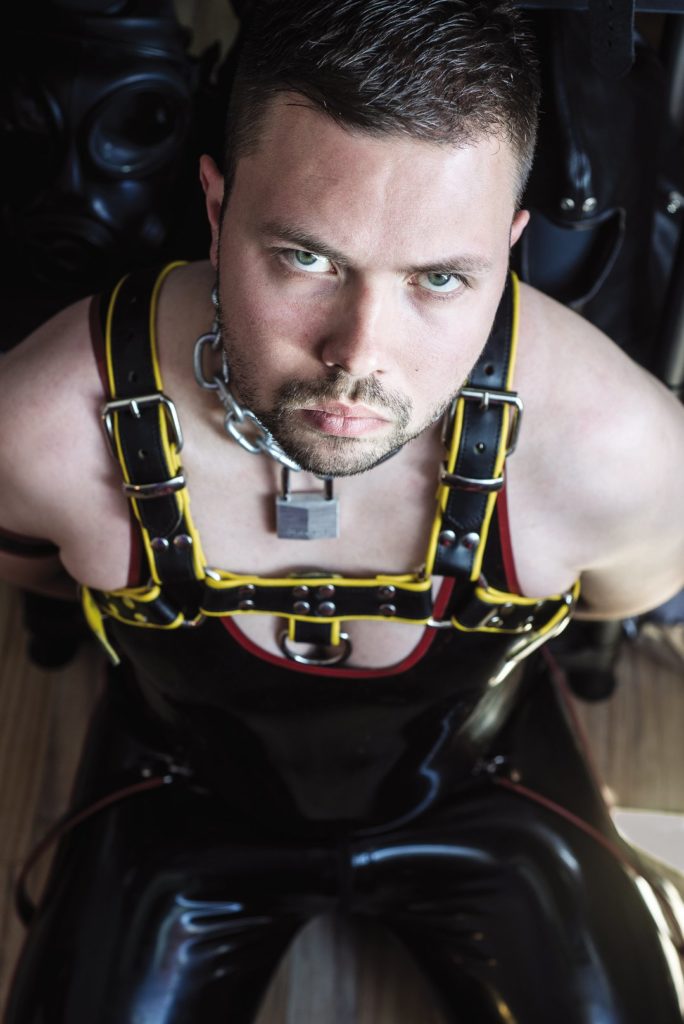 Who is Frederik?
Frederik discovered his passion for kink quite early in his life. Living in the scarcely populated northern German provinces for most of his life has not stopped him to explore Leather, Rubber, Fisting and BDSM.
Being a toy collector and user as well as a masochistic switchy sub at heart he started ToyTorture.com in 2012. The websites focuses on reviewing the best BDSM toys for gays and talking about play and kink from his perspective. Following his motto "Perverting the world one kinkster at a time" he is giving speeches and demos on BDSM. He is also a member of the Chicago Hellfire Club and the Quälgeist e.V. to support organizations which foster a welcoming and open environment for kinksters.
If you want to keep up with him and his kinky life follow him on Twitter @ToyTorture. [et_pb_line_break_holder