BDSM and fetish are in fashion. It's hot. Movie stars and influencers are often dressed in latex, lacquer and leather, and even in the department stores you can buy fetish-oriented clothing. Fifty Shades of Grey by E.L. James caused a real trend in the sale of whips and handcuff sets for beginners. There even is a series on Netflix about BDSM and professional domination called Bonding. If you are curious and don't want to miss out, or if you want to experience it once, you can go to one of the many fetish and kinky parties, provided you comply with the dress code.
That's quite a bit when you consider that sixty years ago BDSM was a big taboo, in a similar way homosexuality was considered to be. But how open and tolerant are we really in 2022? Are we really as progressive and modern as we think? The contrasts are great. On the one hand, BDSM, kink and fetish are hip and mainstream, and everything should be possible and able to be talked about. On the other hand, the taboo still exists and BDSM or fetish are judged by "experts" as if there must be something wrong with its practitioners, and as if there are only aspects of the hype that are considered "acceptable". Plus, how open-minded are these people who only go to a kinky party once in a while? It's hard to get an answer to all of this.
During my time working in a specialized fetish shop, I often heard people say: "I'm very open-minded, and I'm up for anything, as long as it stays 'normal'. That 'extreme stuff' is not for me and I will have nothing to do with that. I am not a freak!" I often tried to explain to these people that "normal" is quite a broad term, and that "extreme" can be explained in many ways. By talking to them, I hoped they would dare to let go of their value judgments and look at alternative forms of sexuality and lifestyles without a fear or prejudice. I sometimes explained that it's a bit like looking at a modern work of art; you may not understand it, but just dare to see and acknowledge it. What do you feel? Don't judge too quickly and you might even discover something about yourself.
Let's start with a brief explanation
(if you're already an expert on BDSM, feel free to skip this paragraph):  
BDSM is an abbreviation for Bondage (using objects to deprive someone of freedom of movement), Discipline (inflicting a physical sensation, for example with a whip), Sadism (taking pleasure in inflicting pain or humiliation on another), and Masochism (taking pleasure in receiving that pain or humiliation). I would also like to add fetish to this, as fetish is or can be a part of BDSM play and kink.
Tragically, fetishism is often still explained as an abnormality, as a paraphilia in which one only becomes sexually aroused when seeing or touching certain objects. "This behaviour occurs in people with an immature emotional life, who are stuck at an early stage of their development", as quoted from an online dictionary.
Have fun, be proud of who you are, and enjoy whatever turns you on and makes you tick.
Well, I may not be an expert, but in my opinion, this is totally wrong. Fetish is a healthy form of expression and does not have to do with trauma, or a lack of development. In fact, I see it as an enrichment; a playful, innocent, and creative way to enhance your feelings, for example during a BDSM play or in a D/s dynamic. Being able to play with a certain attire, or a complete change of appearance that makes you feel strong, sexy, or vulnerable, can offer you a break from your stressful or busy life, and/or make you feel more liberated. It can provide the chance to put yourself or the other in a new and temporary skin. How nice is it to transform yourself or to see your playing partner in a different guise? Or to immerse yourself in a role-playing game and dwell in it? How nice is it to admire something or someone, or to be admired? Saying this, a lot of people, including those who consider themselves "vanilla", have a (slight) fetish. They get turned on by a man in a suit for example, or by a woman in a nurse's costume, guys in uniforms, high heels, you name it. While there are major differences, there is also an overlap between kink, fetish, and BDSM; you can be a BDSM-er with a fetish for rubber and express it in a kinky way.
History teaches us that BDSM, alternative sexuality, and kink, are of all times.
The French philosopher Marquis de Sade, whose 18th-century libertine politics and sexual practices drew the ire of the Catholic Church, wrote extensively about sexual acts that often involved violence and profanity. His "sadistic" works, along with Leopold von Sacher-Masoch's Venus in Furs, had a strong influence on many of the power-associated erotic practices that would be referenced in Victorian literature.
Italian movie director Pier Paolo Pasolini based his film Salò on the work of De Sade. In his film, released in 1978, a group of fascists pick up nine adolescent boys and girls, and subject them to 120 days of mental and sexual torture. The film was an indictment against the neo-fascist regime and it was forbidden to broadcast the film on television because of the shocking images – the movie was also an indictment of politics at the time.
Let's go back to ancient times where, for example, flogging was regularly performed as part of religious rituals in ancient Sparta; evidence of physical aggression in erotic play dates back to the 6th century BCE and is referenced in both Petronius' Satyricon and the Kama Sutra. And what about the legacy of the notorious emperor Caligula?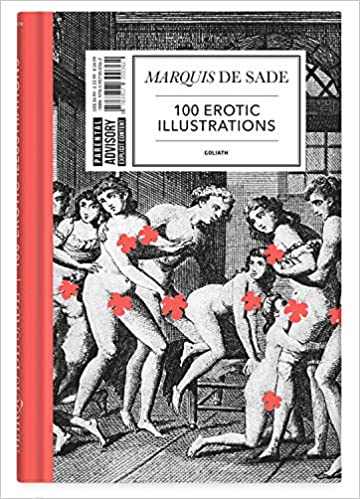 Some sexual behaviours and attitudes in the culture of ancient Rome significantly differ from those of Western culture. Roman religion supported sexuality as an aspect of the state of wealth, and people could turn to individual religious practices or "magic" to enhance their sex life or improve fertility. Prostitution was legal, public, and well-developed. "Pornographic" paintings were part of respectable collections of household art. It was considered natural and common for adult men to be attracted to adolescents of both sexes, and pederasty was only doomed if the young partner was a free Roman. "Homosexuality" and "heterosexuality" were not a primary dichotomy in the Roman view of sexuality, and there was and still is no Latin word for these concepts. They did use other words to describe forms of sexuality, like cinaedus which originally meant a dancer and it became a word for men who were sort of effeminate. Or the word pathicus, deriving from a Greek word meaning bed guardian (a slave who would be in the bedroom while the master slept and who most likely was raped by their master).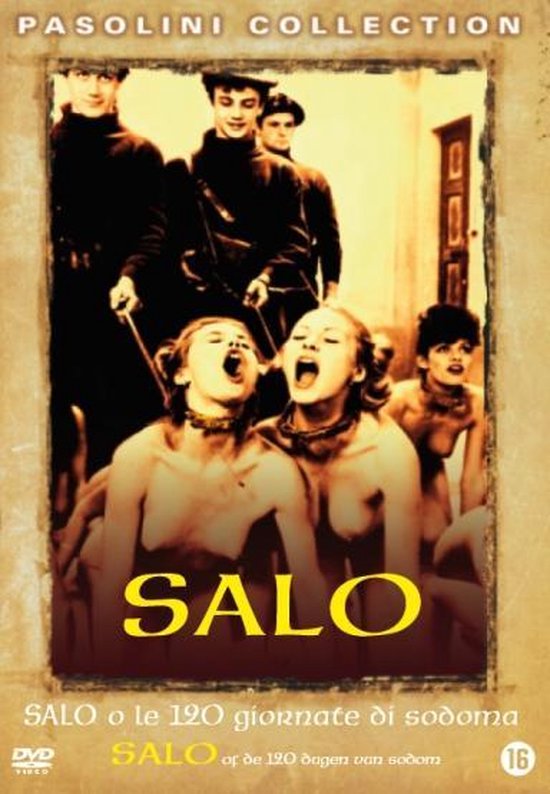 No moral censorship was applied to adult men who had sex with women or men of lower status, as long as the behaviour did not reveal weaknesses or excesses, or violated the rights and prerogatives of their male peers. This would be called consent today. While visibly effeminate behaviour was frowned upon, moderate homosexual relations with male prostitutes or slaves were not seen as inappropriate or degrading masculinity, if the male citizen had the active and non-receptive role. However, hypersexuality was morally and medically condemned, for both men and women. Women were held to a stricter moral code and although sexual relations between women are poorly documented, female sexuality is variously celebrated or vilified in Latin literature. In general, the Romans had more flexible gender categories than the ancient Greeks.
Nowadays, stars like Lady Gaga and Madonna consider themselves feminists, and dispel prejudices about drag, gender, and homosexuality – even if the divas sometimes disagree with each other. Still, they are role models and important to all those who have ever felt like an outsider. Gaga's hit Born This Way is a straight call to be proud of who you are: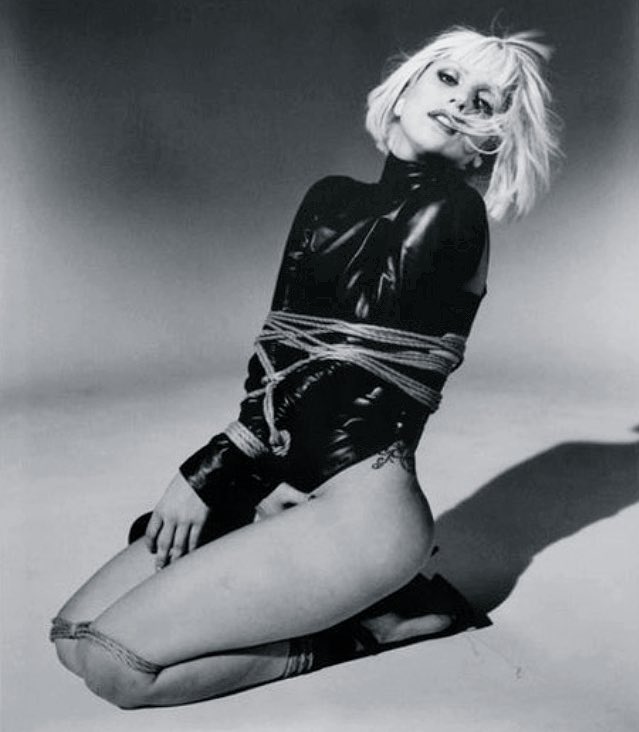 No matter gay, straight, or bi,
lesbian, transgender life
I'm on the right track, baby
I was born to survive
No matter black, white, or beige
Chola or orient made
I'm on the right track, baby
I was born to be brave!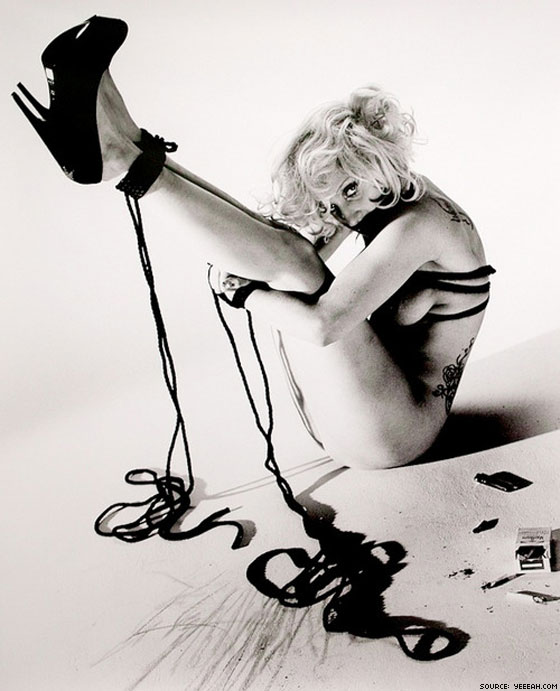 La Gaga even allowed herself to be photographed in bondage for Vogue Hommes Japan. The coffee table book Sex was written by Madonna, with photography by Steven Meisel and Fabien Baron. The book featured adult content including softcore pornography and simulations of sexual acts, including sadomasochism. It was released in 1992 and is now considered a classic. Sex attracted extensive media attention and backlash, but Madonna remained unapologetic. Though it initially received negative reviews from fans and critics, who felt she had gone "too far", later reviews have been more positive, with academics deeming it a defining phase in Madonna's career. Sex is noted for its social and cultural impact and is considered a bold post-feminist work. One of the most "shocking" photographs features two women in post-punk attire flanking Madonna, with one of them holding a knife to her crotch; it was considered too violent to be used.
No matter how you play, or how extreme or soft you define something, key in BDSM, fetish and kink is consent. To clarify consent a safe word is sometimes used, but there are no absolute rules on how to make agreements and how to implement them. Models of consent are safe, sane and consensual (SSC) and risk-aware consensual kink (RACK). The first includes all kinds of BDSM play. However, when it comes to edge play (SM play on the edge of safety, such as knife play, or breath play), the term RACK is often used, which means that one is aware of a greater risk and willing to accept it.
For those of you who are still in doubt, research shows that BDSM is surprisingly healthy! Indulging in kinky sex appears to make you less neurotic and more extroverted. In addition, psychologists at the Dutch Nyenrode Business University discovered that BDSM people are more confident in their relationships, and generally feel better about themselves.
The only thing I would like to add is: have fun, be proud of who you are, and enjoy whatever turns you on and makes you tick. Whether it's for now and then to spice up your life, whether you're curious and still inquiring, whether it's (already) your lifestyle:
Enjoy! It's your (sex) life, live it the way you choose.
If you want to know more about scientific research into BDSM, go to www.stichtinginfobdsm.eu.
And if you need consent explained to you in a light-hearted way, check out this video:
https://www.youtube.com/watch?v=u7Nii5w2FaI