Whilst he's already busy keeping his promises and looking fine as hell doing it, WINGS got the chance to catch up with one of our very own. Momo, aka the newly elected Mr Rubber Netherlands '22, tells us his hilarious getting-into-fetish story and all he hopes to achieve during his title year!
---
It's no secret you've already got quite a bit of rubber and made a name for yourself in the fetish scene. But how did that all start?
"I always knew I was kinky, but I only started to explore that when I was 21 years old. I was a student at the time and had been living for a few years already in Amsterdam. I found a guy on Recon that was in the same student association at university. Once he found out I was also interested in fetish, he insisted we go shopping together at the Mister B store. I already knew about it, of course, but it wasn't until I was with my friend that day that I dared to go inside. That sent me on my kink-exploration journey, but it wasn't until later when I was living in Hong Kong, that I tried rubber for the first time. I had a date with a Dom guy from London who was also living there. He put me in these rubber shorts, and we were all ready to get started with the session he had planned. Then somehow, he ended up talking about RuPaul's drag race as the gays tend to do! When I admitted to never having seen it, he stopped the session and made me watch the first six episodes of season four (which seems like a lifetime ago now!). In the end, we were too tired to finish the session, but he'd kept me in the rubber shorts all that time. Long enough for my curiosity to be officially peaked – about Drag Race and rubber!"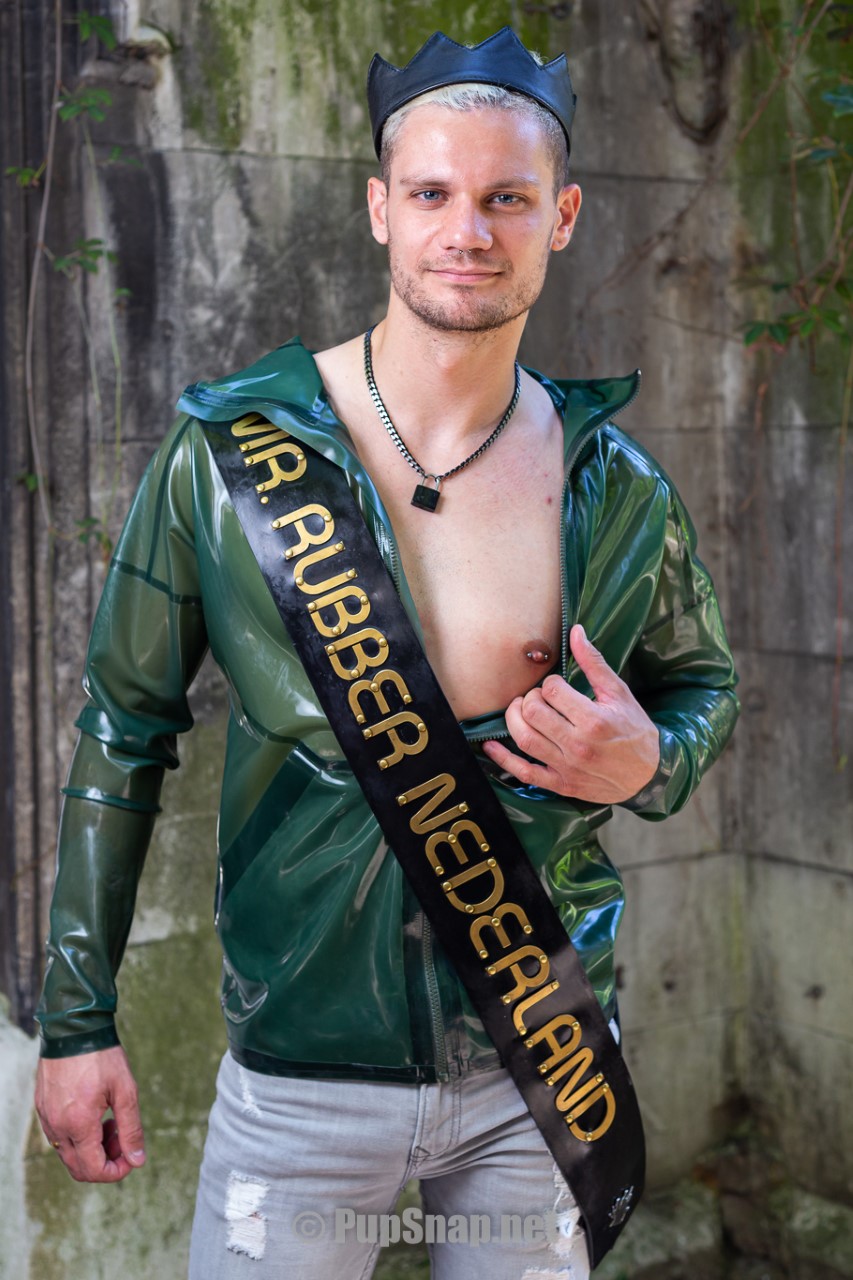 Congratulations are in order as you recently became Mr Rubber Netherlands. What made you want to do it?
"I had already wanted to run for Mr Rubber Netherlands in 2020. But then the pandemic hit so bad. So I held off for two years. My reason for running and what my primary campaign and pledge were all about is something I've titled 'Breaking In'. There have been so many people who have helped me along my journey; that friend who took me by the hand into the Mister B store, or the people who invited me for pre-drinks before my first fetish event back in 2016, or a friend that I had admired on Tumblr who asked me to Folsom for my first full session. And now I feel I've reached a stage in my journey where I have the confidence to help others who are to 'break in' to the scene."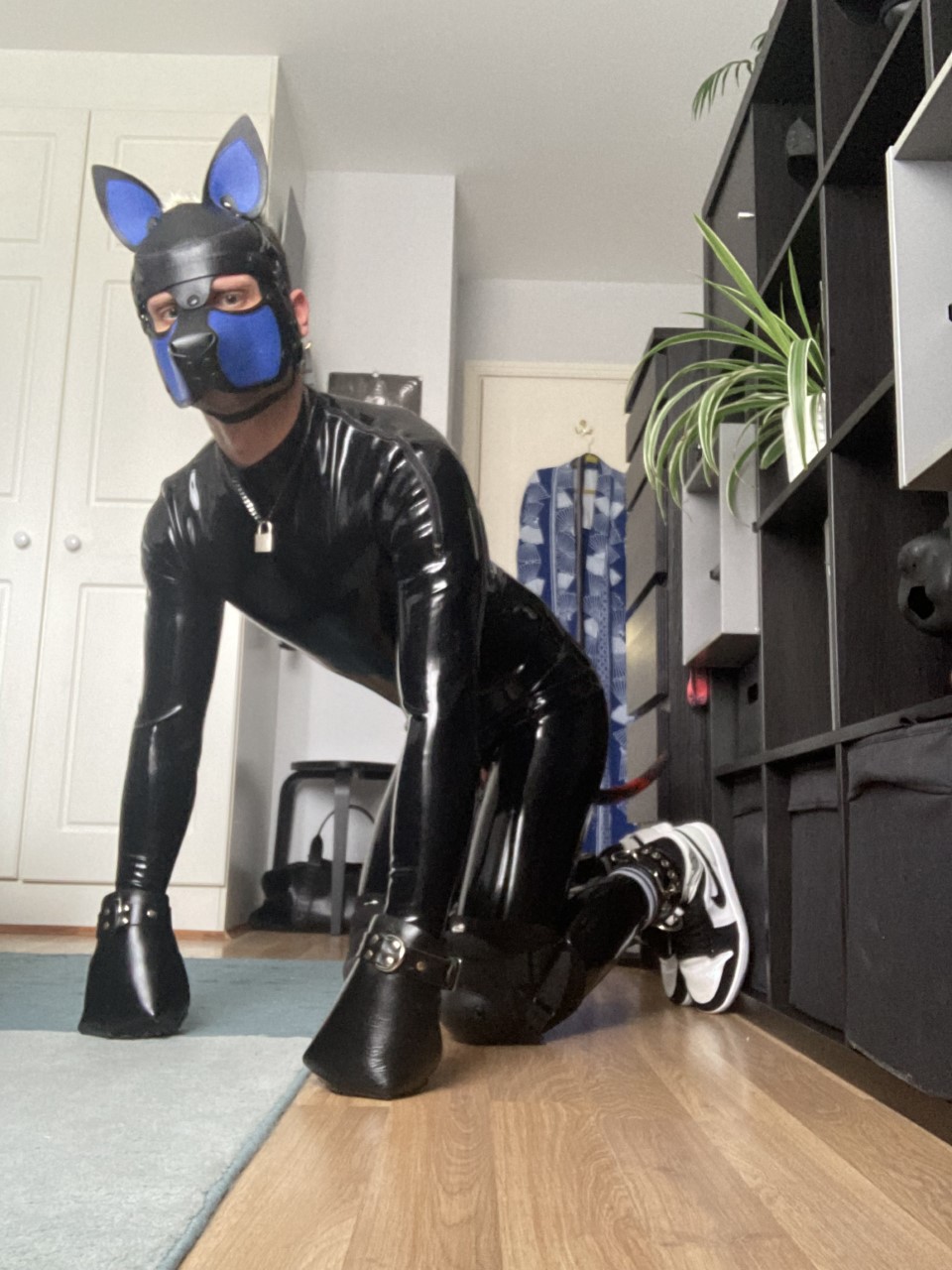 What advice do you have for the newbies and the closeted kinksters?
"My advice would be to take the courage to take that first step in reaching out to someone. In my experience, our community is incredibly welcoming; it just doesn't find you. If you take that first step, I promise there are people like myself who are more than happy to have you come along or reach out to a friend who might be able to help in some way. I know it's scary to take that first step, but we've all been there and what's on the other side is a community waiting for you with its arms open."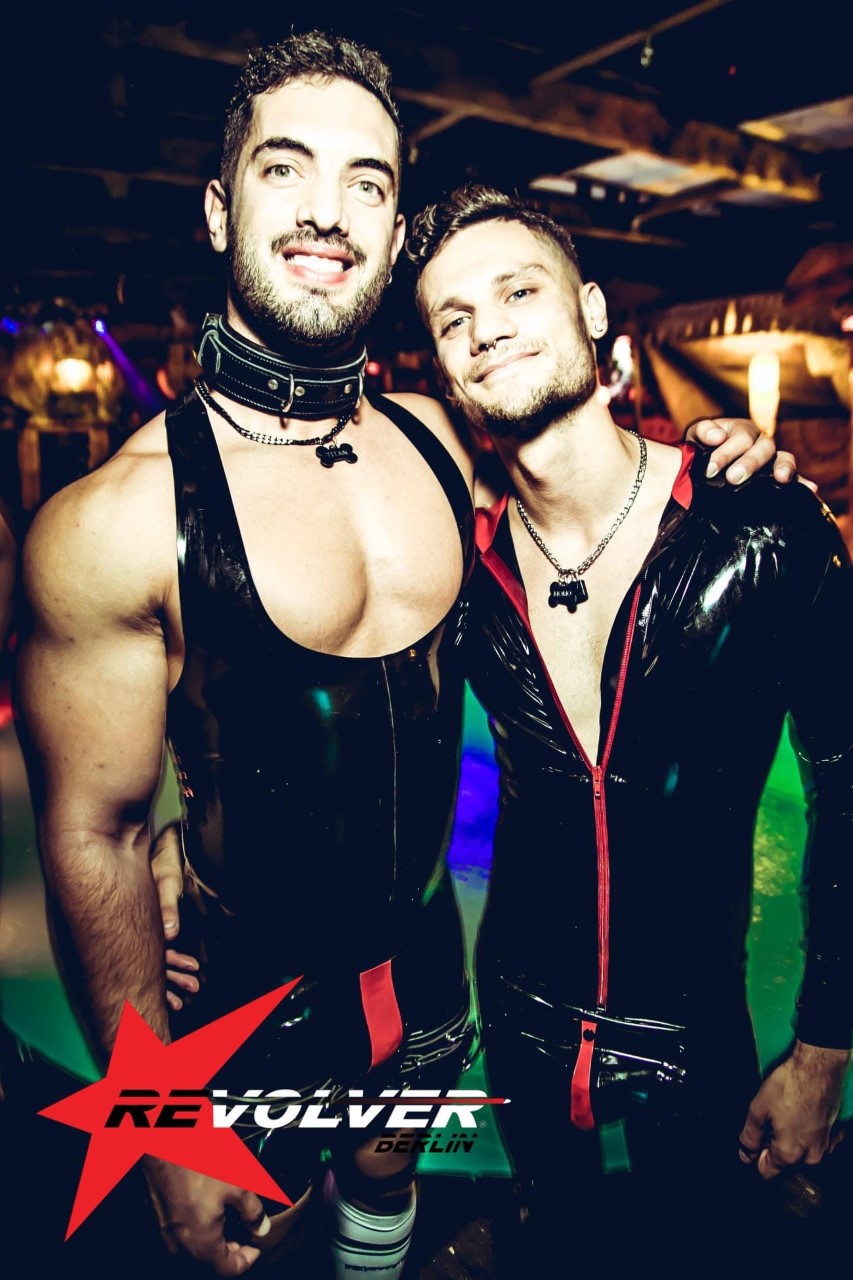 Other than getting the opportunity to help others break into the scene, what are you most looking forward to this upcoming year?
"I'm excited to start representing The Netherlands abroad. We might be a small country, but we have a vibrant scene, and I believe our fetish community has a significant impact. Luckily the opportunities started coming so fast. Within 12 hours of winning, I was invited to be on the jury for Rome. Asides from being an incredibly fun weekend, it was like jumping into the deep end of what it's like being a Mr. I was walking in the Pride march with my sash, and I had never had so many people take pictures of me without consent. Usually, people will come up first and ask if they want a picture together (which is a massive compliment, by the way!), but this was a different experience altogether. I felt vulnerable as I had suddenly become like an object that people could photograph. It's going to take some adjusting, but I'll get used to it, and it's certainly not going to deter me from getting out there and wearing my sash with pride!"
You can follow Mr Rubber Netherlands on Instagram @dutchpupmomo. Also, be sure to check out his upcoming quarterly column here at WINGS, where he'll be keeping us updated on his title year and answering some of your burning questions! So, take that first step and reach out to him; he may be a pup, but he doesn't bite!