ONLY FANS FRIDAY
Ranking: Top 3.5%

Posts:  341 videos, 138 photos and counting.

Position: Dominant/Top

Cost: $15 USD
What can people expect from your Only Fans?
"I post something new virtually every day, and there's most definitely a wide range of fetishes included in there. I like to think there's something for everyone on my OnlyFans. Leather, sports kit, piss, ball stretching, and bondage, to name a few. Smoking is always included as that's a big turn on for me. There's a fair amount of smoking videos in lots of different fetish gear that I wouldn't be allowed to post on my YouTube channel if you know what I mean!
It's not just solo content either, I have videos with other guys too – always in gear, ranging from smoke swapping to full-on fucking and more! I'm also happy to do private request videos, which I get a lot of and really enjoy doing. There's something extra horny knowing you are making a video that will really turn somebody on!"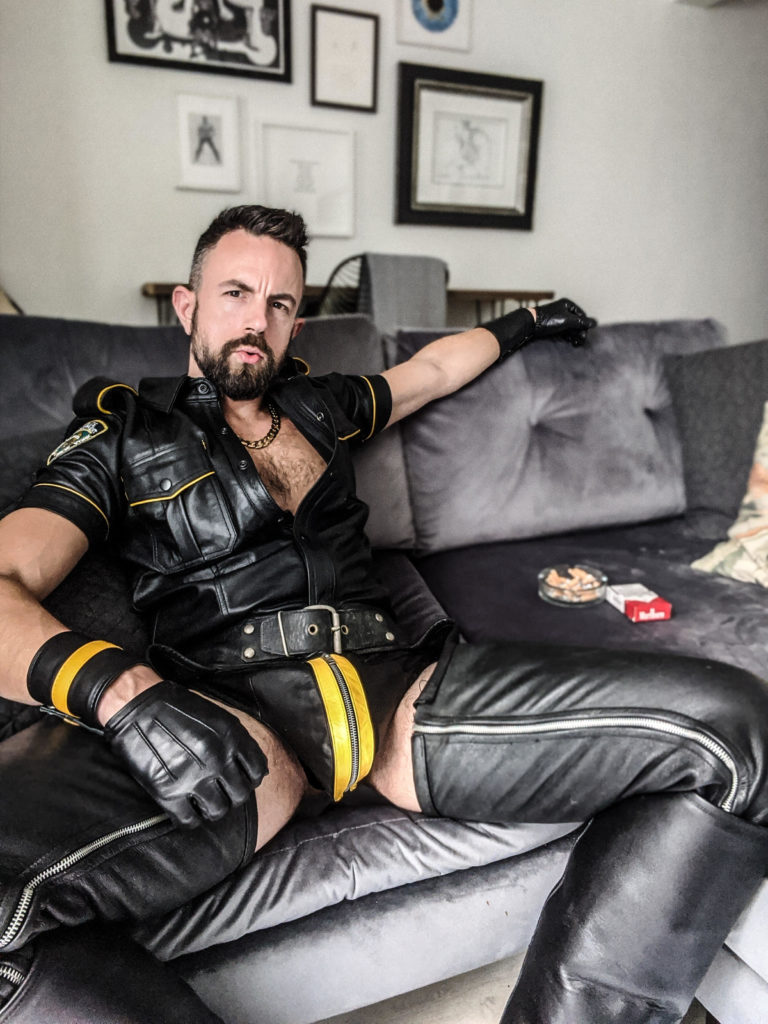 Judging from your 'it will make your eyes water' handle, I'm guessing you are into some seriously hardcore stuff! How did that name come about and what has been your most intense/kinkiest moment on OnlyFans?
"I initially decided to use that handle for two reasons. The first being that I always smoke when I wank and fuck, and if smoke gets in your eyes, they will water. The second reason is that I'm fairly 'well endowed' and it has certainly made quite a few boys' eyes water that's for sure! As for the kinkiest moment on my OnlyFans so far; I would say it was when I beer douched a pigs hole and then fucked used cigarette butts into him, before filling him up with my load. Of course, some of my other videos on there could be considered even kinkier by others, and there's a lot more kink content scheduled to drop!"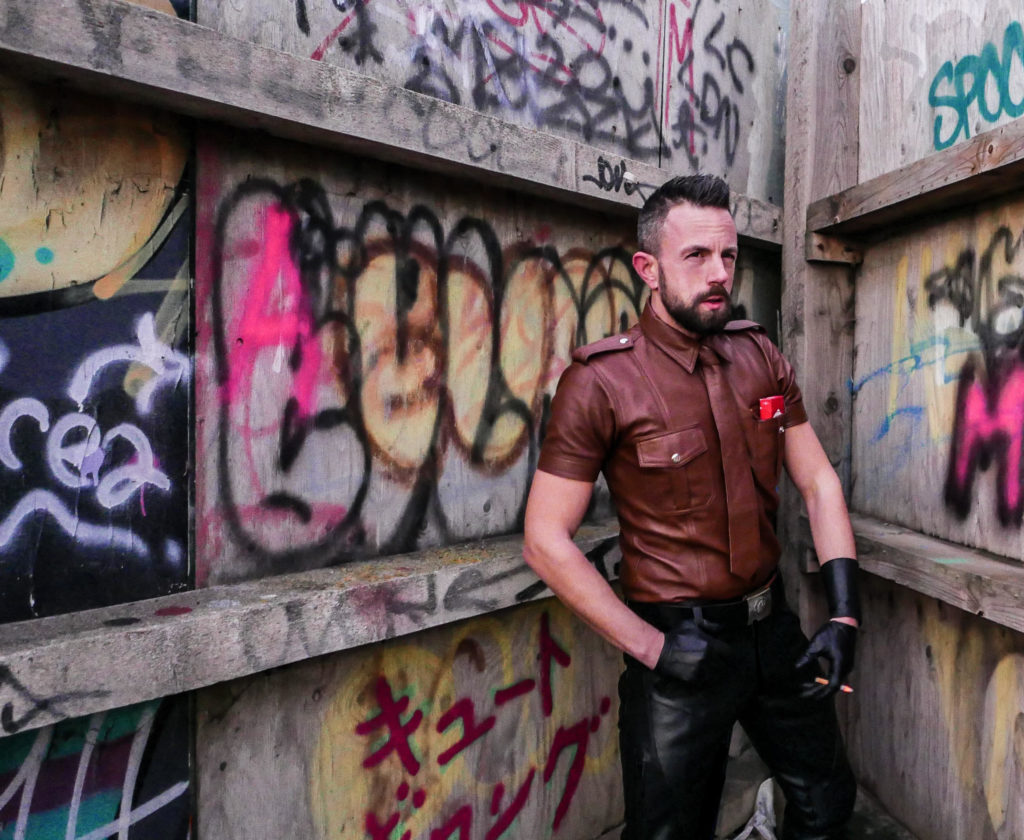 What do you do in your personal life, and why did you start OnlyFans?
"In my personal life, I have a full-time job which keeps me pretty busy. When I do have some spare time, I enjoy gearing up, seeing my friends, and doing things that keep my mind active. I have a strong interest in art, especially contemporary art. I enjoy reading about it, researching it and going to exhibitions. I have a little art collection of my own, which I hope to gradually grow over time. Starting an OnlyFans was something I had thought about for quite a while beforehand. The decision to do it came from a combination of people asking for it through my Instagram and Twitter and the fact that my videos/photos were always being removed from social media sites for being far too sexual. Other people were clearly enjoying seeing the great time I had in my gear, so why shouldn't I find a way to continue sharing the fun with them?"
What is your favorite product from Mister B?
"I love, love, love my Mister B indicator jeans. They fit so perfectly and feel incredible on. Plus they look great, and people always comment on them or ask where they're from. My favorite thing about them is that the zip goes all the way around so that they can be kept on while fucking. Undoing the zip means I can stay geared and be totally flexible, fucking in all positions! There is undoubtedly more I'd like to own too; the fxxxker jeans and leather hoodie with the white stripes are definitely on my wish list."
If you could do a kinky/fetish video shoot for OnlyFans video at any location in the whole world, and with anyone; where and with who would it be?
"In terms of location, I've always loved the idea of filming somewhere that would be out of context for a fetish scene. For example, I think it would be fucking hot to be in the Sistine Chapel, under Michelangelo's masterpiece – just the thought of that turns me on. I'd love to use Aymeric Deville – start him off in leather chaps and a harness, locked in some stocks so he can't move. I'd blow smoke in his face, and spit on him (beer spit included). Then I'd whip his bare ass before slowly working on his hole, stretching it more and more with a variety of objects from dildos to a baseball bat. When his hole was nice and loose, I'd piss inside him before ball fucking him with my metal ball stretchers on. Next in my fantasy shoot, I picture a hoard of fully leathered guys appearing all hooded, so they're anonymous. They would each take turns on both his holes; using him for our pleasure before he's released from the stocks so I can double penetrate him with one of the lucky others. Then each of them would take it in turns to cum in his hole while I had him in a headlock. My leathered arm would be wrapped around him, keeping his head close to me, so I could blow smoke into his mouth while I watch him get bred. The last scene would be me getting to slide my dick into his cum filled ass, my gloved hands around his throat and over his mouth while I eventually dump my load inside him." (Fuck! Can we please make this happen? Someone call Aymeric!)