Hi Karin, first of all, congratulations are in order, last Thursday night you won the title of Ms Leather Netherlands 2020 well done. Our readers would love to know more about you.
Thank you. I am still walking on clouds. I am super honoured to have received such support and of course the title. This is going to be a roller-coaster year, a hell of a ride, and I will do everything I can to help empower our leather community.
Could you tell us a little bit about who you are, where you are from and how long you have been part of the fetish community?
I was born in Rotterdam, 40 years ago. I discovered leather and kink in my teens and it has always been an important part of who I am. It evolved from reading every library book about fetish and BDSM to experimenting with my first boyfriend, to going to parties and clubs. I can't tell you how old I was when I attended my first fetish party, but let's say 18 😉 From the first moment, it felt like coming home. The freedom to be yourself, your creative and beautiful sexy self, is vital to me and it's what I stand for. For ten years I am a sex educator for Kink Info (we collaborate with Mister B Amsterdam), I have created a fetish product line sold in fetish stores, and I organise and host parties around age play and BDSM and kink.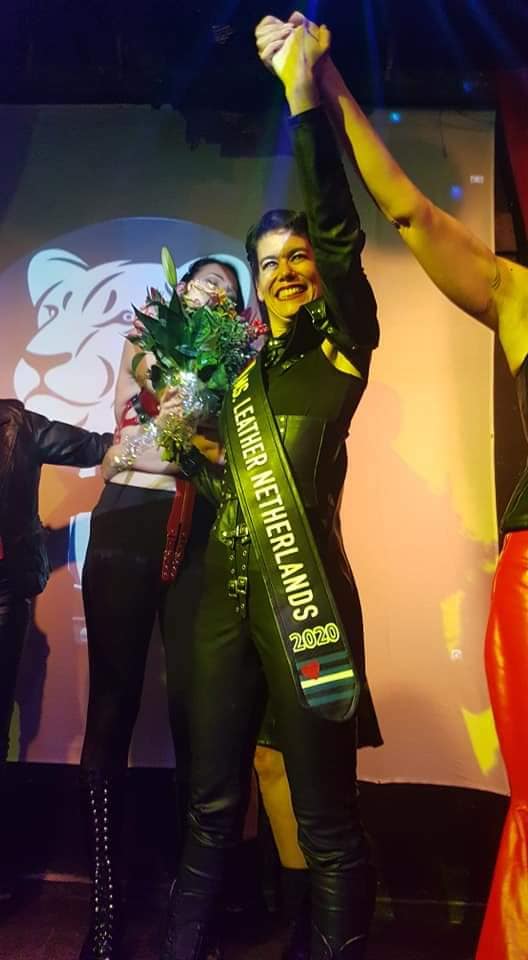 You decided to compete at the Ms Leather Netherlands election this year what was it that made you want to sign up?
It was Suzanne van de Laar, who is now my sash mother. She invited me to apply as a Ms Leather Netherlands candidate. At first, I said 'No, who am I? and my kink life involves more than leather alone'. Suzanne simply said 'That's right, you build bridges, you are an active part of the community, go on, go for it. I realised that the title will not change who I am, and what I do, but it will open doors that make it easier to reach the goals that are already on my path.
Were there any specific things you had to do to prepare for the election or during the event?
OMG outfit stress!!! What to wear! Haha. But yeah, I wanted to use my presentation to ask for input from the audience. My vision and experience with empowering a community is that Visibility and Alliances will lead to Acceptance.  Club Church put up a screen and a beamer for me. After I introduced myself, I asked the audience to tell me their view on visibility and collaboration. The audience typed their ideas into their phone and that appeared on the screen. I consider this input to be an important part of my assignment as Ms Leather.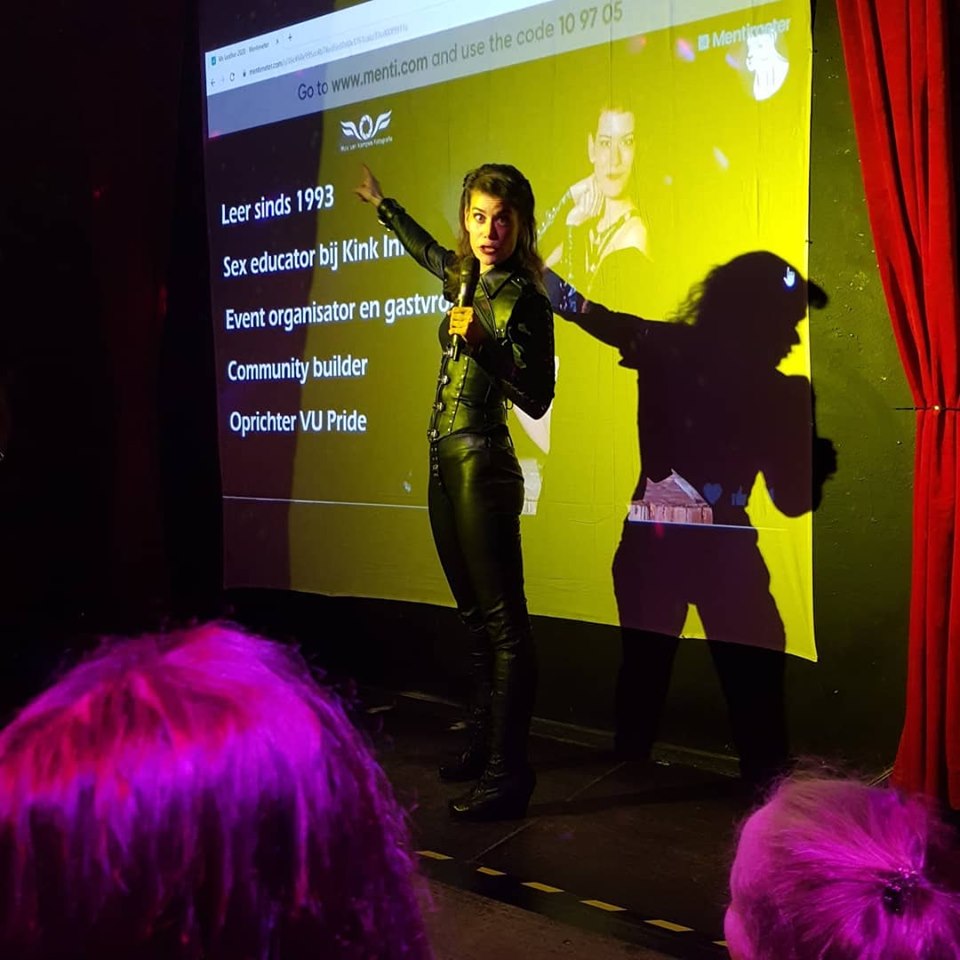 The event was hosted in Club Church, how was the turnout? And did you get a chance to party a little bit after the election?
The turnout was great! The club was full. I was happy to see that visitors didn't only come to cheer for their favourite candidate; a large chunk of the audience came for the election itself and made their choice on the spot. And yes, I did party after the election! What a night 😀
What are your responsibilities as Ms Leather Netherlands 2020?
I was chosen to represent and empower the community. This I consider being my main responsibility. I want to create collaborations: together we are strong. Collaborations between men and women, between straight, bi and gay, between kink and vanilla. There is strength in numbers. Also, people are versatile and oftentimes it really doesn't make sense to have an exclusive approach. I go for inclusivity.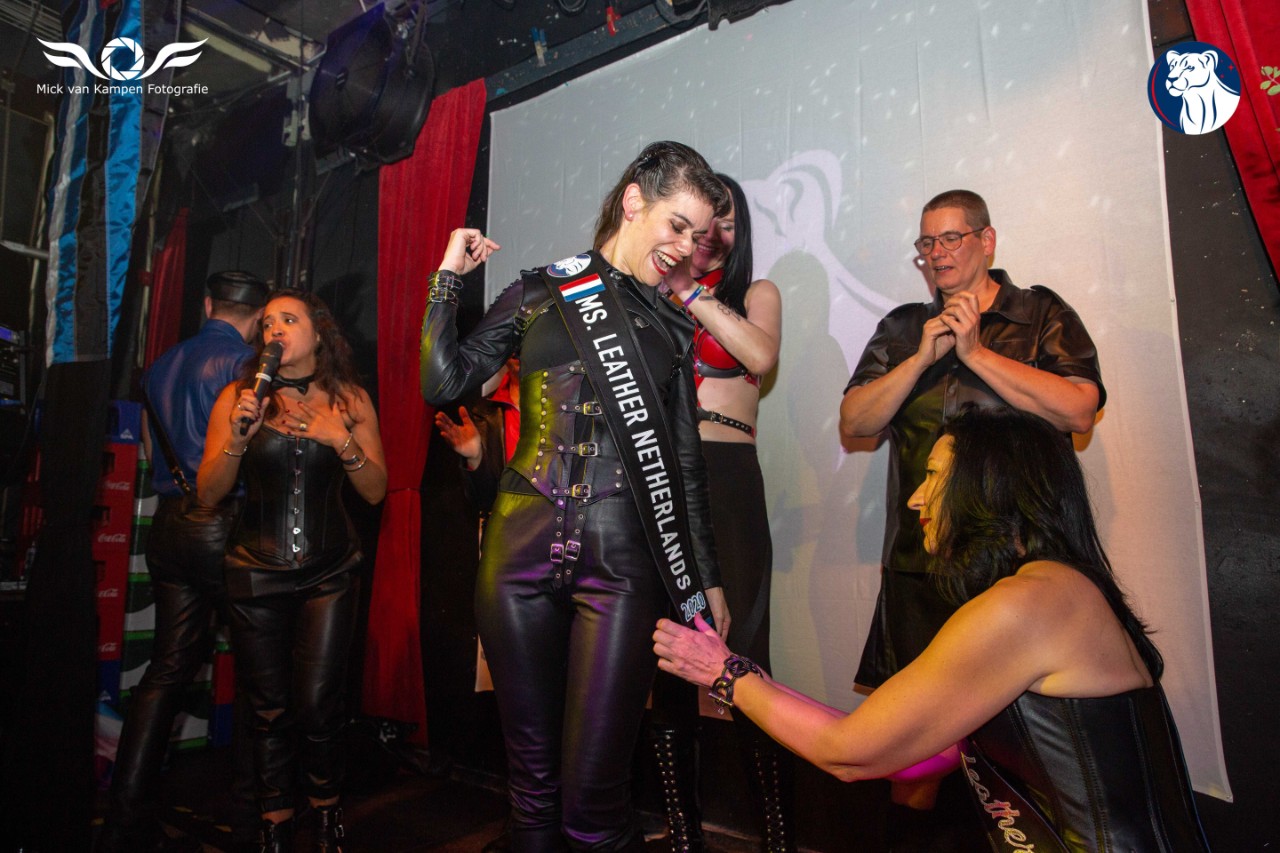 Next to leather do you have any other kinks or fetishes you'd like to share with our readers?
Haha yes, apart from BDSM and leather I have a few other fetishes! I love PVC plastic, yum! Oh and white cotton wife beaters. I love anal play. Does that count as kink? Okay extreme anal play then haha. I have a big thing for age play as well. And diapers, fuck yeah. The diapers sold at Mister B Amsterdam, I created that product and I actually make and supply them. That's a good example of how different kink communities can empower each other through visibility and collaboration. Oh and boots. I love boots too. And uniforms.
We've seen you out and about at several LGBT+ and fetish events over the years, which event is one of your favourites and are you planning on visiting some events in 2020 that you haven't been to yet?
One of my favourite events is Wasteland. It's outrageous, creative, friendly, horny, free, inclusive. The Meantime in the Eagle is my favourite play party. Tomorrow I'm visiting Invasion for the first time, can't wait for that!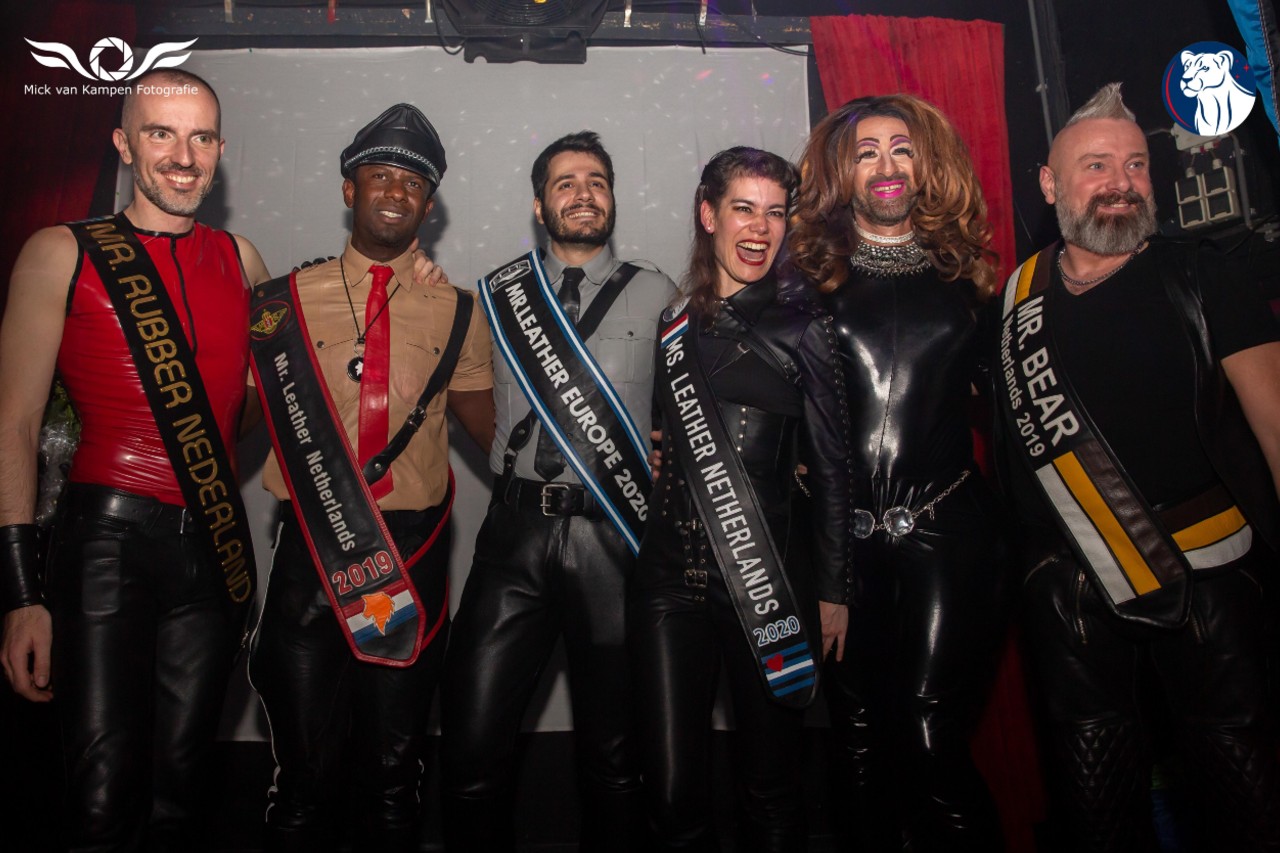 Before we finish the interview and let you revel in your victory where can people find and follow you?
I am on Facebook; as Karin West,
my Instagram is @Karin.Amsterdam
and my blog is on www.Karin.Amsterdam
Thank you!!!