Celebrated

 

and

 

highlighte

d

 

with

 20 personal 

portets

 

and

 

stories

 

 
ON APRIL 1ST 10.30 AM LOCAL AMSTERDAM MAYOR FEMKE HALSEMA OPENED THE EXHIBIT  'LEGAL LOVE – 20 YEARS OF MARRIAGE FOR EVERYONE' AT THE STOPERA IN AMSTERDAM CITY CENTRE. LEGAL LOVE IS A TRAVELING OUTDOOR EXHIBITION STARTING ITS JOURNEY IN
THE CITY CENTRE OF AMSTERDAM. THE EXHIBITION IS CREATED TO BE ABLE TO DISCUSS MARRIAGE FOR EVERYONE OPENLY AND TO BREAK THE TABOOS AROUND IT
In Amsterdam, the first marriages between same-sex partners took place on April 1st, 2001, just after midnight. The municipality of Amsterdam is celebrating the 20th anniversary of same-sex marriage with the photo exhibition LEGAL LOVE. We can be proud of this milestone. At the same time, the municipality recognizes that in 2021 there are still obstacles, problems and threats facing lgbtqia+ people. 
With the exhibition LEGAL LOVE we look back on 20 years of marriage between partners of the same sex and we look at what we still need to do to achieve equality for lgbtqia+ persons. 
The Open mind foundation and photographer / artist Ernst Coppejans made 20 personal dual portraits of same-sex couples who got married in the past 20 years. 
LEGAL LOVE – 20 years of marriage for everyone – will be launched on April 1st, 2021 (within the restrictions of the Corona measures) at the Stopera in the Centre of Amsterdam. After that, every three weeks, the exhibition will move to a different part of the city. 
MULTIMEDIA OUTDOOR TRAVELING EXHIBITION 
LEGAL LOVE – 20 years of marriage for everyone –
01-04 / 23-04 Amsterdam Centrum – Stopera
23-04 / 14-05 Amsterdam Zuid – Amstelpark 
14-05 / 04-06 Amsterdam West – Mercatorplein 
04-06 / 25-06 Amsterdam Zuid-Oost – Bijlmerplein 
25-06 / 16-07 Amsterdam Oost – Oranje Vrijstaatkade 
16-07 / 06-08 Amsterdam Nieuw-West – Osdorpplein 
06-08 / 27-08 Amsterdam Noord – IJpromenade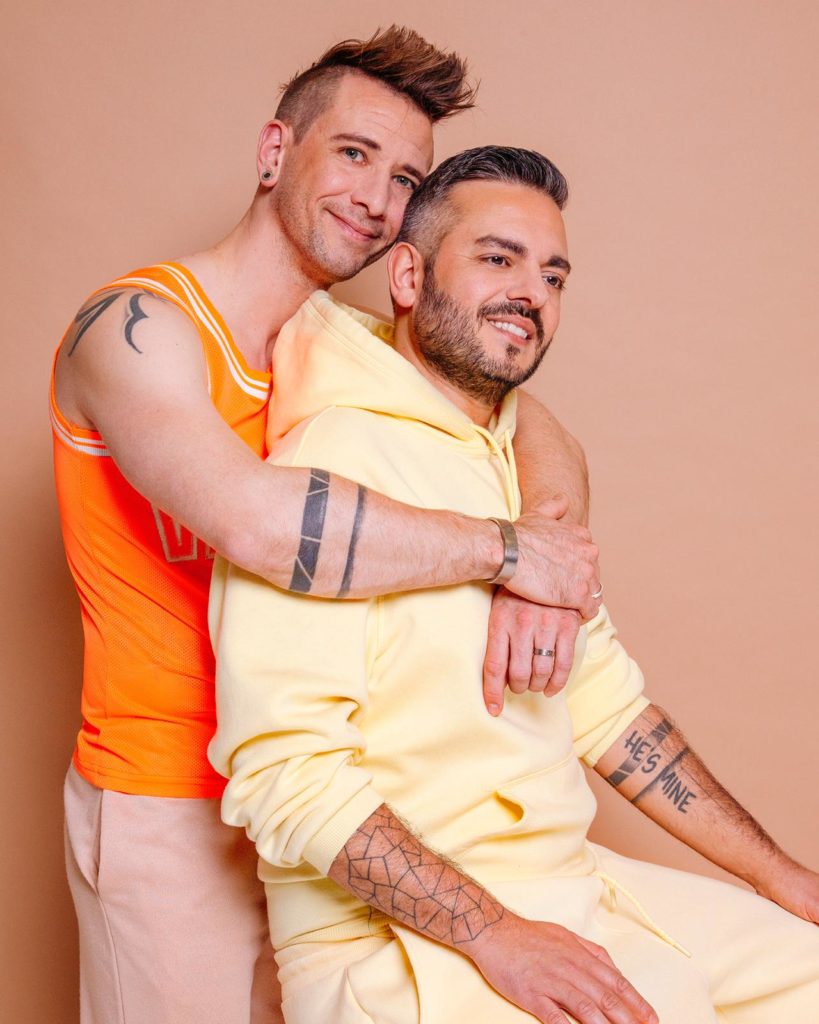 LEGAL LOVE
 is brought to you by:
Creation Concept by the Open mind Foundation
Image by Ernst Coppejans
Styling by Richard Schreefel
Interviews and text by Mirjam Bekker-Stoop and Lara Aerts
Design by Kellerman agency in action  Exhibition Boardbusters 
With special thanks to the 20 beautiful couples who agreed to visually represent:
The anniversary celebration of the opening up of civil marriage to people of the same sex

Sharing the marriage experiences of a diverse group of portrayed married LGBTQIA + persons with a large and broad target group

 

Looking back on the past 20 years with an eye on the future

 

Putting current problems that arise around the acceptance of LGBTQIA

+ people

 on the

 

agenda

 

Driving the conversation about the current state of affairs regarding acceptance and inclusion

 

Promoting social acceptance and equal rights of LGBTQIA 

+ people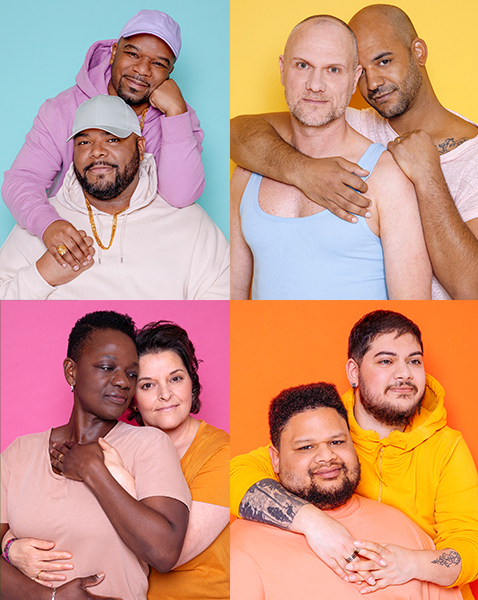 Go to www.stichtingopenmind.nl/legale-liefde for more information about the exhibition.
Want to know more about 20 years of marriage for everyone go to www.amsterdam.nl/20-jaar-trouwen-iedereen/