This year, the iconic, gay artist Tom of Finland would have turned 101 years old. This is definitely something to celebrate. To do so, the Tom of Finland Foundation (ToFF) is hosting its annual art fair again.  This year the title is Tom of Finland 101: Raw Anatomy, as a way to celebrate the ToF legacy through contemporary queer and fetish artists who are now carrying the torch for the much-adored event namesake. This year the festival is back IRL, as it was previously done digitally for obvious reasons, and now is in full force featuring a collection of works by over 20 different erotic artists from around the globe, with galleries, live performances and a select set of DJs.  

For two days in December, you can partake in a variety of activities at Second Home, the Los Angeles based multi-purpose venue where the ToFF is holding this eclectic event. With both indoor and gorgeously landscaped outdoor areas, the event will present works through a variety of pods, moving guests through a dynamic erotic art experience.  Folks will come from far and wide to take in performances, buy and sell art and socialize and network with others who appreciate the erotic side of art.   
Additionally, the night before the fair officially opens, ToFF is hosting a fundraising dinner with a ten-course meal by Michelin Star restaurant Phenakite, which the Los Angeles Times named 2021 Restaurant of the Year, and has a 20,000 person waiting list. Each year, this event includes the ToF Awards, honoring artists for their outstanding work and this year the Lifetime Achievement award goes to Lloyd L. Clayton, the Artist Hall of Fame award to Martin Sorrondeguy (Insta @martincrudo) and the Achievement Award to Suzanne Shifflett (Insta @smshifflett).   
Fortunately, for those of us who can't make it to Los Angeles to physically partake in this event, ToFF is providing an Online Viewing Room on their website with a specially added, UK section.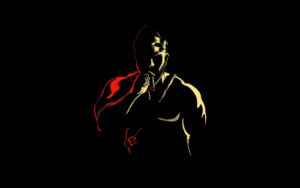 To see more about the festival go to:
Tomoffinland.org/artfair 
Tickets for the event are available here:
https://www.seetickets.us/event/2021-Tom-of-Finland-Art-and-Culture-Festival/441317

Tom of Finland Art & Culture Festival 2021
4th & 5th December
Second Home
1370 North Saint Andrews Place
Los Angeles (Hollywood), California 90028
Tomoffinland.org/artfair