When I met dancer and performer Eli for the first time, he made an unforgettable impression. It was backstage at a party. Eli was incredibly charming and kind, and funny. Making me compliments and telling me stories. I was struck by his intense personality, and we connected immediately. Eli is a fascinating person. And as a performer this personality conquers the stage. Eli is a whirlwind of fire and life.  He takes your breath away and gives you no other option then to watch him.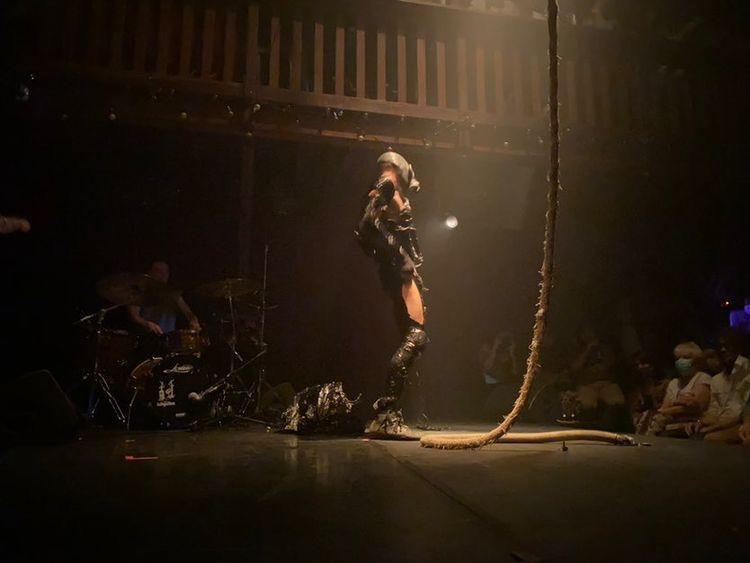 Eli, or "El Sultan" was  born and raised in Lebanon.  Dancing was always his passion. At family parties, he was, as he describes it: "The shy kid who suddenly wanted to express himself and dance all night on oriental hits." This is where Eli's "career" for dancing and performing began: at home, with his family as his first audience. As long as he remembers, he danced. Whether he was dancing in ballet groups, or performing at cabarets, dancing was his life. With the opportunity of dancing for Maurice Bejart, he got the chance to travel abroad. Traveling opened up a whole new world and he learned what freedom and adventure really felt like.  Eli describes his personality as very passionate, straight forward and "aggressive" (as in "very passionate.)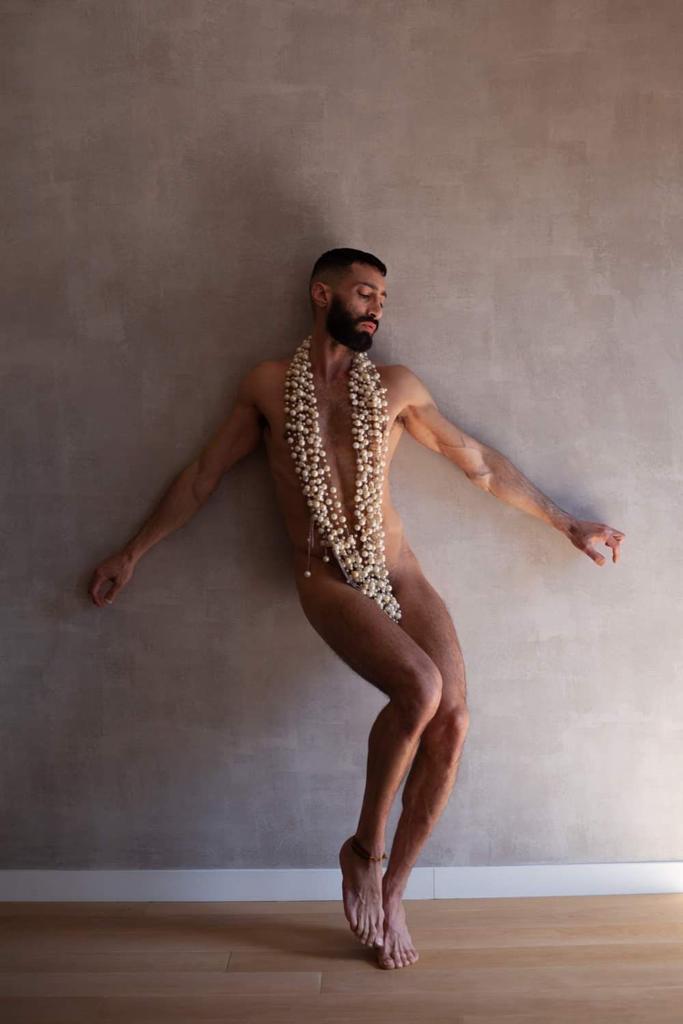 A loner, but also an individual who sometimes needs to feel the intensity of groups and crowds and be part of it, even when he describes himself as merely an "observer".  As a dancer, he traveled all around the world for shows and performances. Subsequently he moved to Paris, to study art therapy. The city, which he now calls home.  He explains: "Things took a more daring twist when I moved to Europe. I was able to express things I couldn't even talk about back in Lebanon. And show literally more "skin" . Here he was able to question religion, matters of society and politics. 
Using his own ideas and moves, he learned to write the choreography for his own performances.  Being able to use his own choreography, offered him more self-assurance and self-possession.  Eli's shows are a reflection of his individuality. His ideas, his moves: his shows.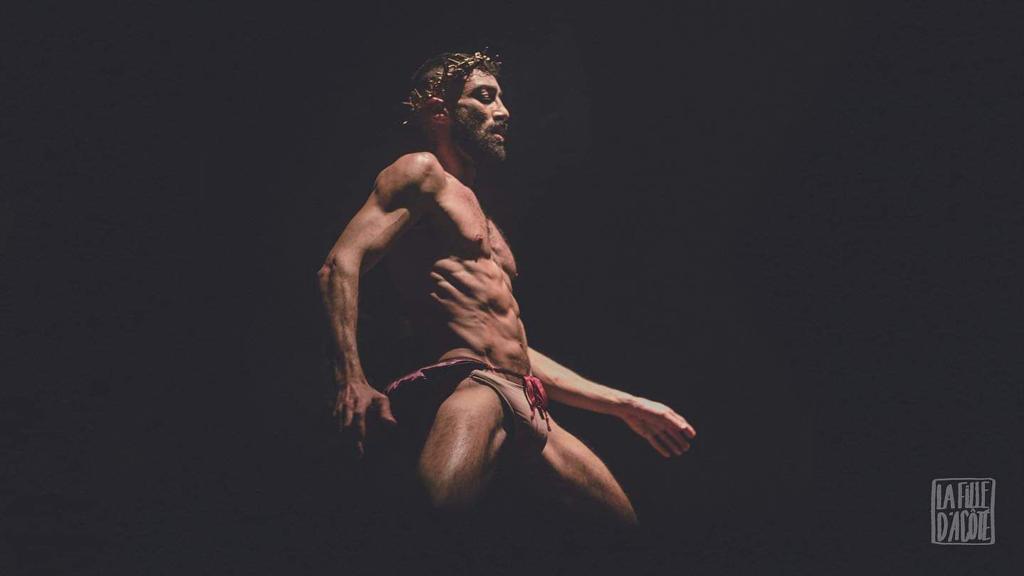 As an artist he's is not someone who can be easily put between brackets. He will take you one step further, into another dimension. He likes to offer you food for thought or leave you somewhat befuddled and thrown off balance.  
"I write and fix the whole scenography in my head and I screen it over and over in my imagination and senses until I breathe it like air." 
Even though he doesn't describe himself as a stereotype fetishist, Eli does have a fondness for fetish and has his preferences and predilections. "It's part of my natural me. I don't play roles while on stage. I put my life in it. People relate. That's where the magic happens. When you're connected and enchanted by the show. He suspects that people in Amsterdam and Paris are quite the same, however culture and social codes always make a difference.  It's a matter of education and setting boundaries, or offering freedom to people, this is how they will behave.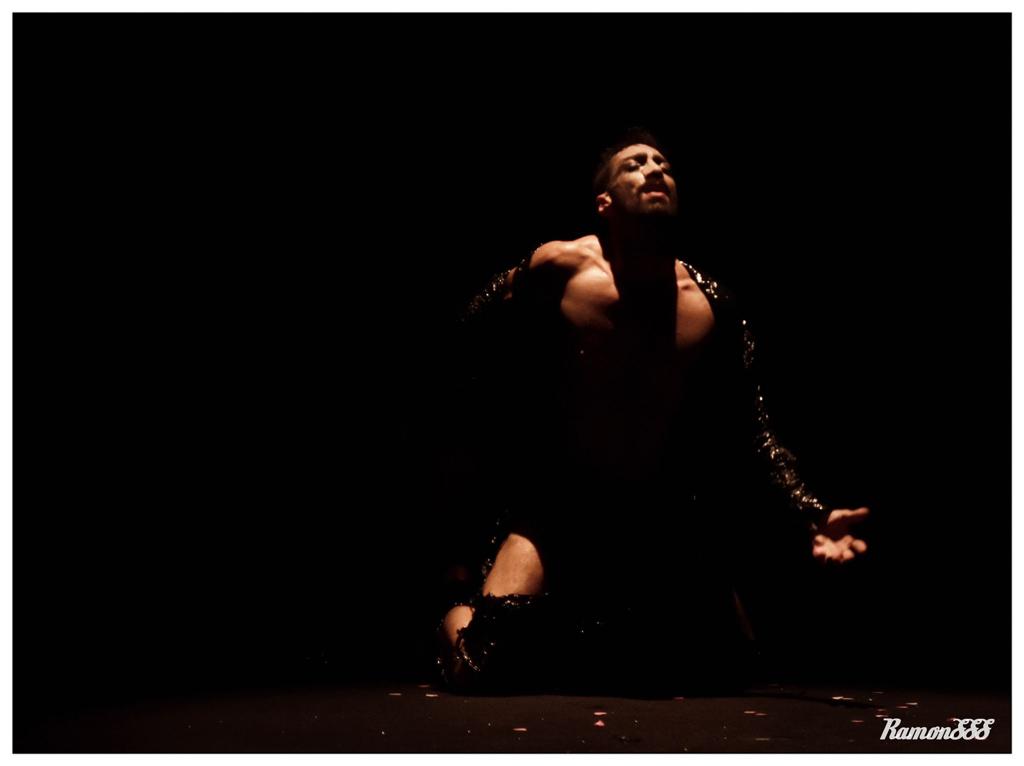 "Paris used to be more interesting, it's been on the low since a while, but still some scenes are showing again and some new interesting wild ones I've been to and performed at recently. More private events are taking place". 
Still, he enjoys the nightlife and he loves to have fun at parties after his shows. 
At the moment, Eli is working on a new show, and focusing on some venues to perform at. There are some video shootings and photo sessions coming up. Besides this, he works as an art therapist.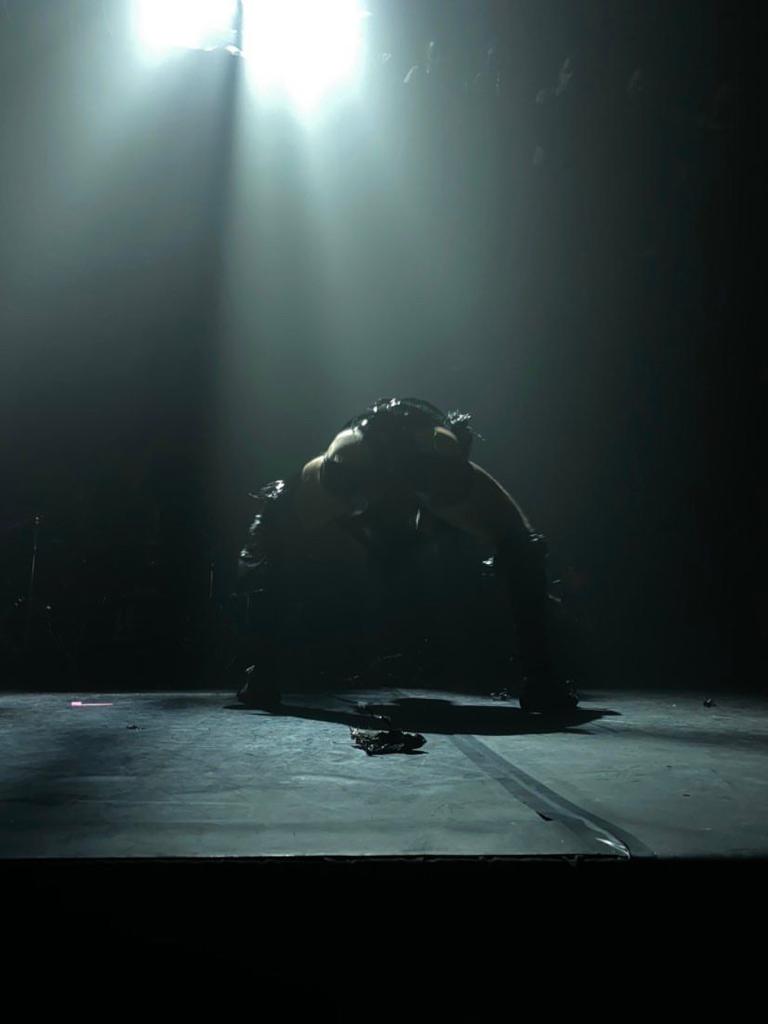 To stay in shape, he works out a lot, and of course he dances a lot! He also eats a lot, and likes to cook himself. He adds: 
"Stress shapes you, joy shapes you" 
At the moment, Eli is single. For fun he meets up with his friends, loves to go to the beach and encounters with his lovers. 
"Never hide, never copy or try to be someone or something, just find yourself and enjoy discovering and let go." 
Kiss, Eli.