Each year Mister B has a different Pride campaign. Something special to recognize this important time of year for us. A time we get to enjoy some of the biggest and best parties, wear something we wouldn't normally wear, maybe travel to a different city, take part in some form of political advocacy or a march to help mobilize a social justice movement. Most of these weren't an option this year, so we decided to focus on the more personal side of Pride – the people!  
The people who make up our weird and wonderful, queer, fetish community, the reason Mister B exists, and the driving factor behind all those Pride activities we miss so much. It's all about the people and the people are you! You who shops at Mister B, you who follows us on social media, and you who is reading this right now.  
B PROUD with MISTER B is all about the fabulous folks of our community, all proud to be themselves and proud to be celebrating it together.  Inspired by the colors of the Progress Pride Flag that represents the diversity of the broader queer community, we present you with a beautiful photo collection of 10 unique community members who stand proud and share what Pride means to them.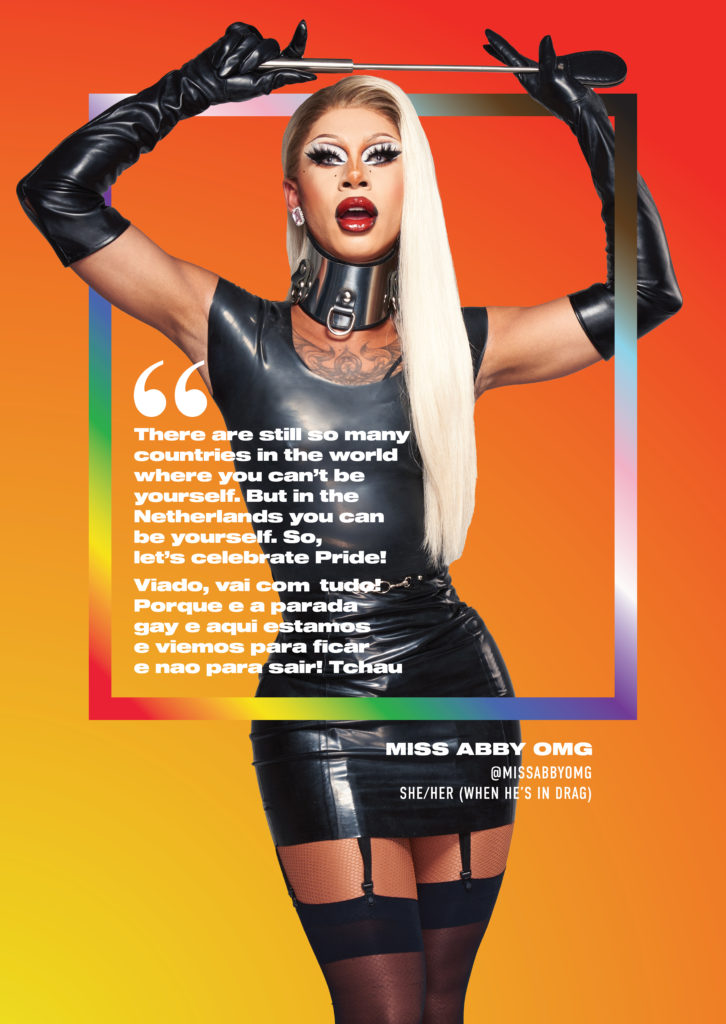 MISS ABBY OMG
 @missabbyomg
SHE / HER (when he is in drag)
"There are still so many countries in the world where you can't be yourself. But in the Netherlands, you can be yourself. So, let's celebrate Pride!"
"Viado, vai com tudo! Porque e a parada gay e aqui estamos e viemos para ficar e não para sair! Tchau"
@missabbyomg
#pride2021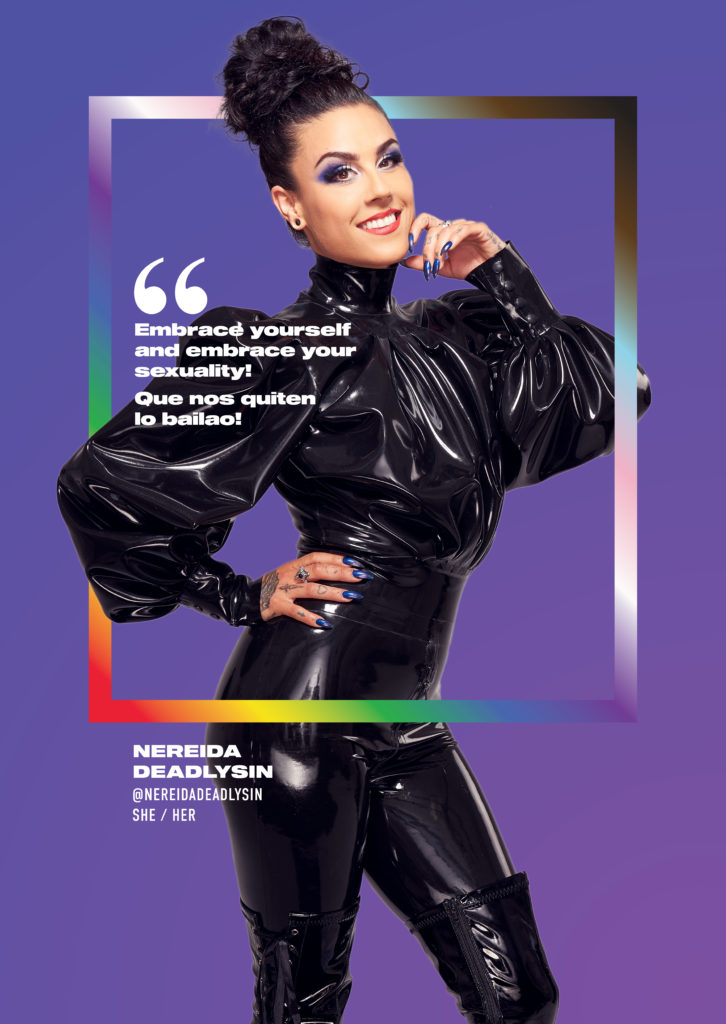 Nereida deadlysin
 @nereidadeadlysin
SHE / HER
"Embrace yourself and embrace your sexuality!"
"Que nos quiten lo bailao!"
@nereidadeadlysin
#pride2021
Alexander
 @alyyybabaaa
HE / HIM
"As a proud black man, I want to be visible and vocal as an example to everyone that you don't have to be afraid of being yourself. Follow your passion!"
"Sea bo mes, stima bo mes."
@alyyybabaaa
#pride2021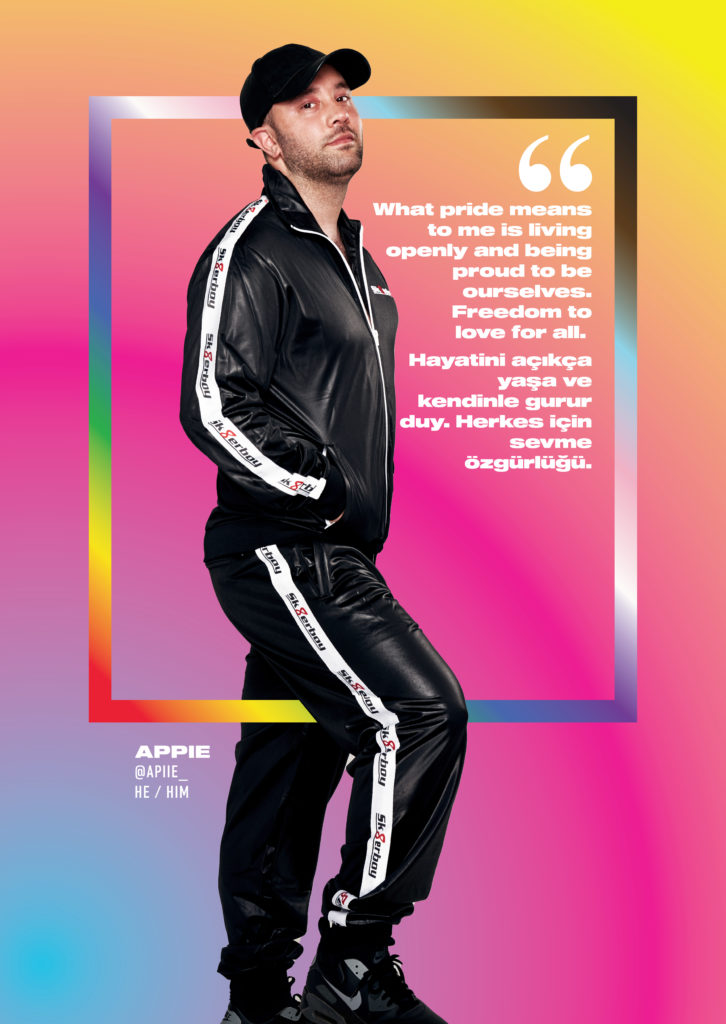 APPIE
 @apiie_
HE / HIM
"What pride means to me is living openly and being proud to be ourselves. Freedom to love for all."
"Hayatini açıkça yaşa ve kendinle gurur duy. Herkes için sevme özgürlüğü."
@apiie_
#pride2021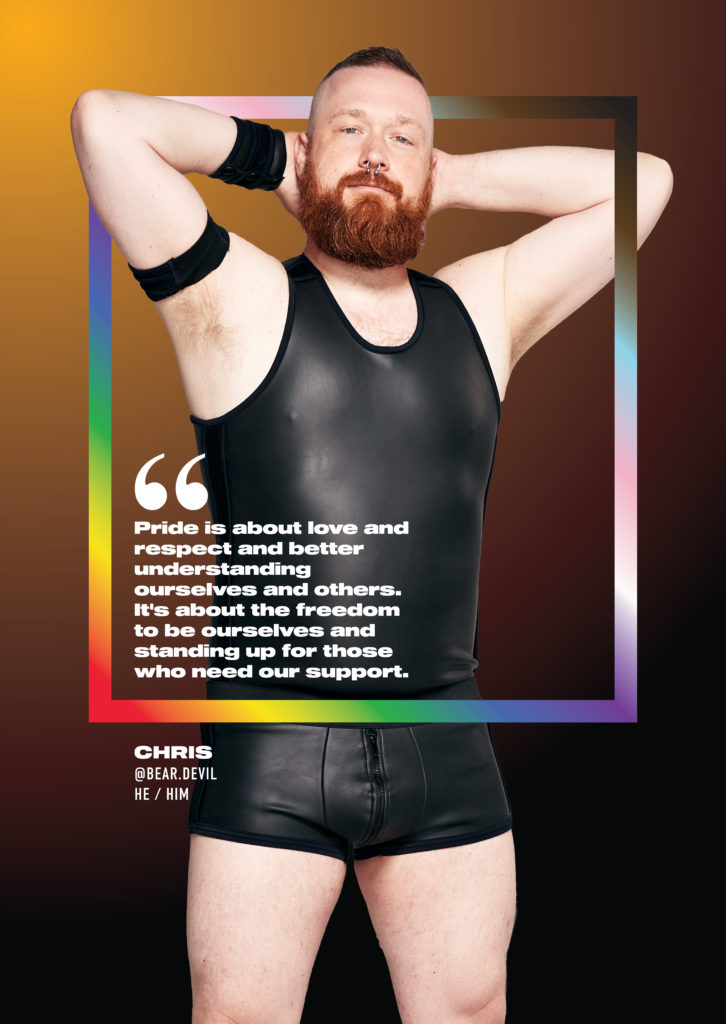 CHRIS
 @bear.devil
HE / HIM
"Pride is about love and respect and better understanding ourselves and others. It's about the freedom to be ourselves and standing up for those who need our support."
@bear.devil
#pride2021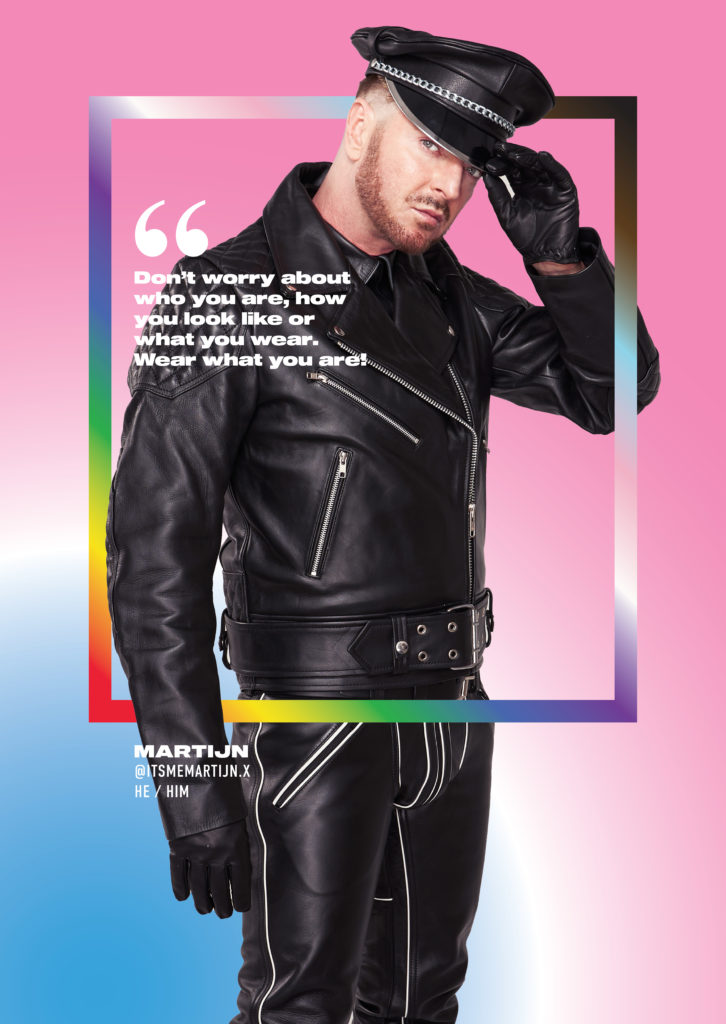 MARTIJN
 @itsmartijn.x
HE / HIM
"Don't worry about who you are, how you look like or what you wear. Wear what you are!"
@itsmemartijn.x
#pride2021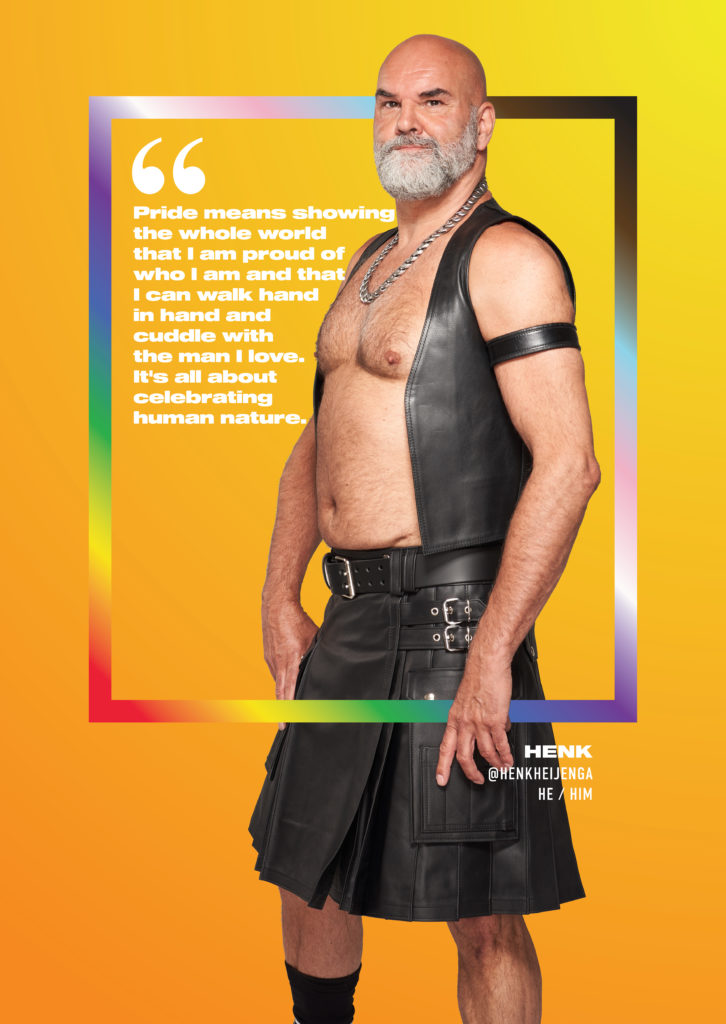 HENK
 @henkheijnenga
HE / HIM
"Pride means showing the whole world that I am proud of who I am and that I can walk hand in hand and cuddle with the man I love. It's all about celebrating human nature."
@henkheijenga
#pride2021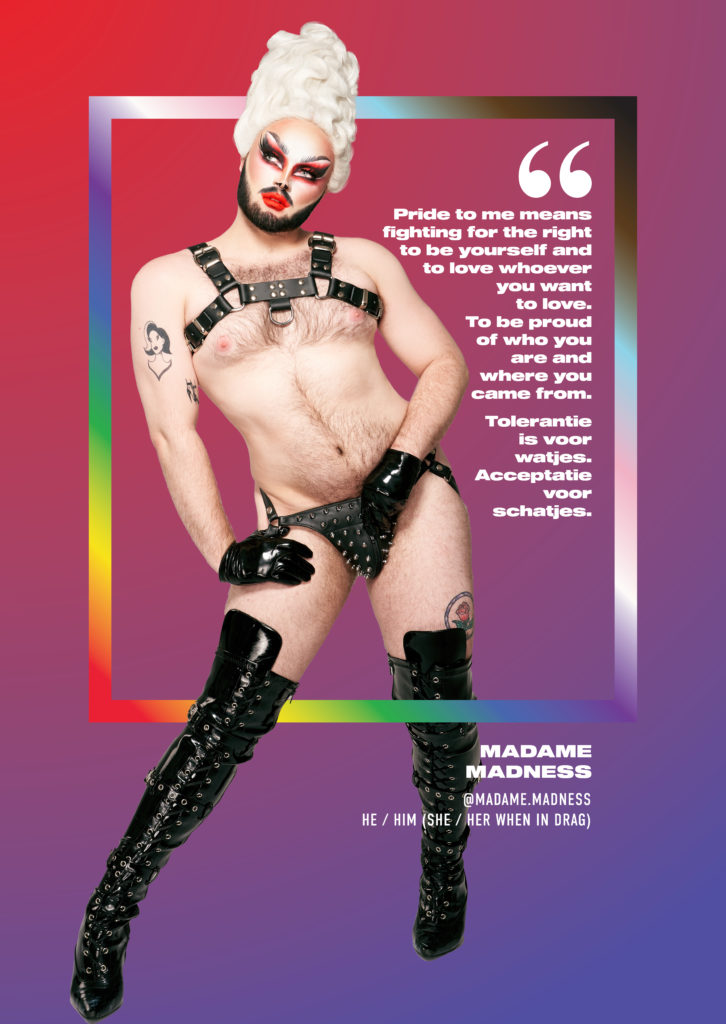 MADAME MADNESS
 @madame.madness
HE / HIM or SHE / HER
"Pride to me means fighting for the right to be yourself and to love whoever you want to love. To be proud of who you are and where you came from."
"Tolerantie is voor watjes. Acceptatie voor schatjes."
@madame.madness
#pride2021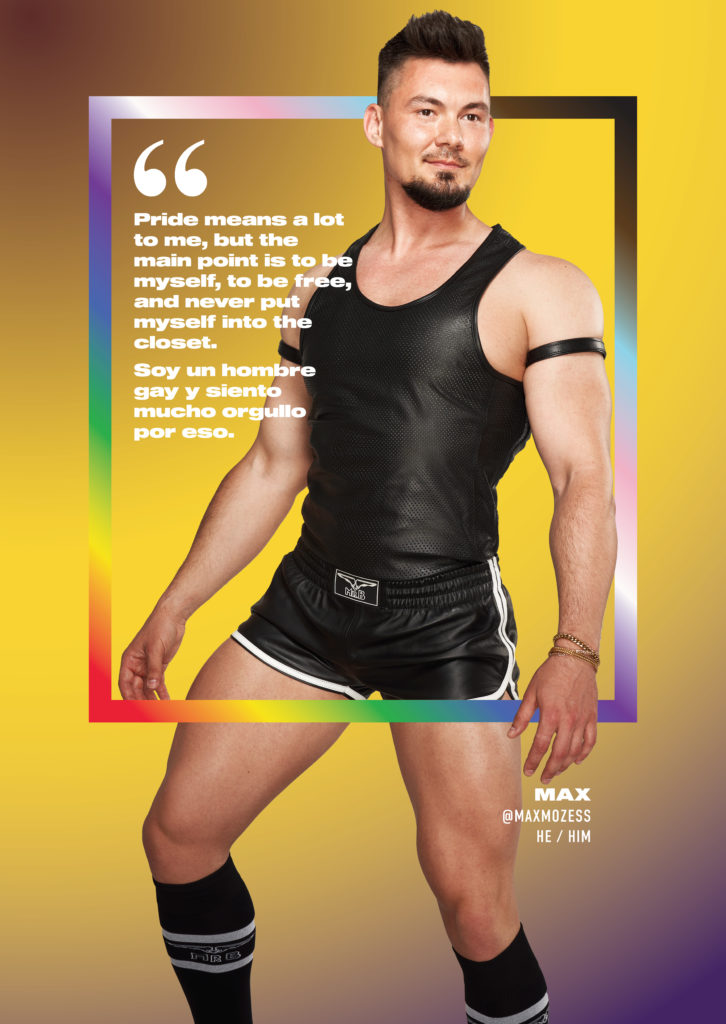 MAX
 @maxmozess
HE / HIM
"Pride means a lot to me, but the main point is to be free, and never put myself in the closet."
"Soy un hombre gay y siento mucho orgullo por eso."
@maxmozess
#pride2021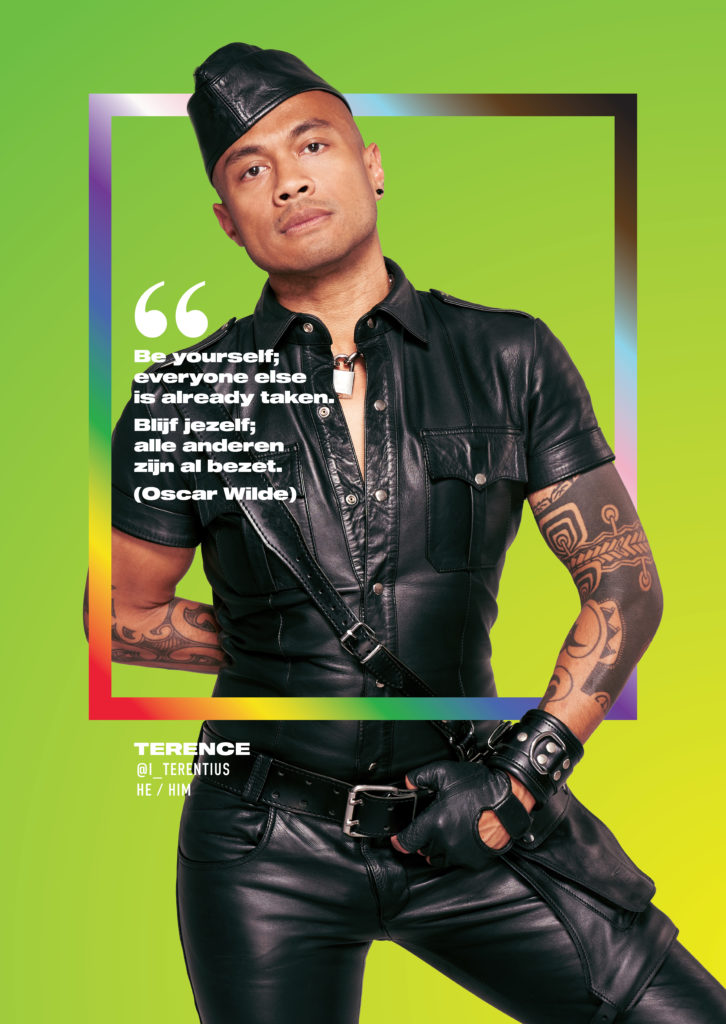 TERENCE
 @I_TERENTIUS
HE / HIM
"I live by the famous Oscar Wilde quote: Be yourself; everyone else is already taken"
@I_terentius
#pride2021
B PROUD MISTER B  PRIDE TOUR!
Click here to see a map of where the posters are located around Amsterdam!
Find the poster and tag us on Instagram @misterb.official !
Mister B T-shirt B PROUD Black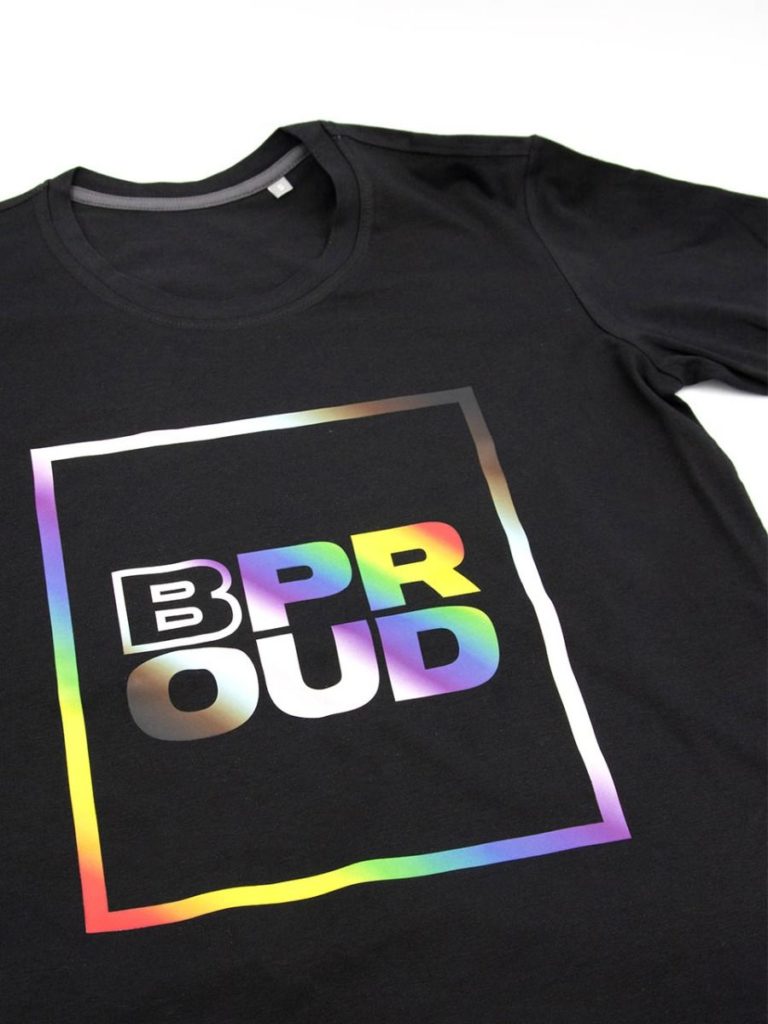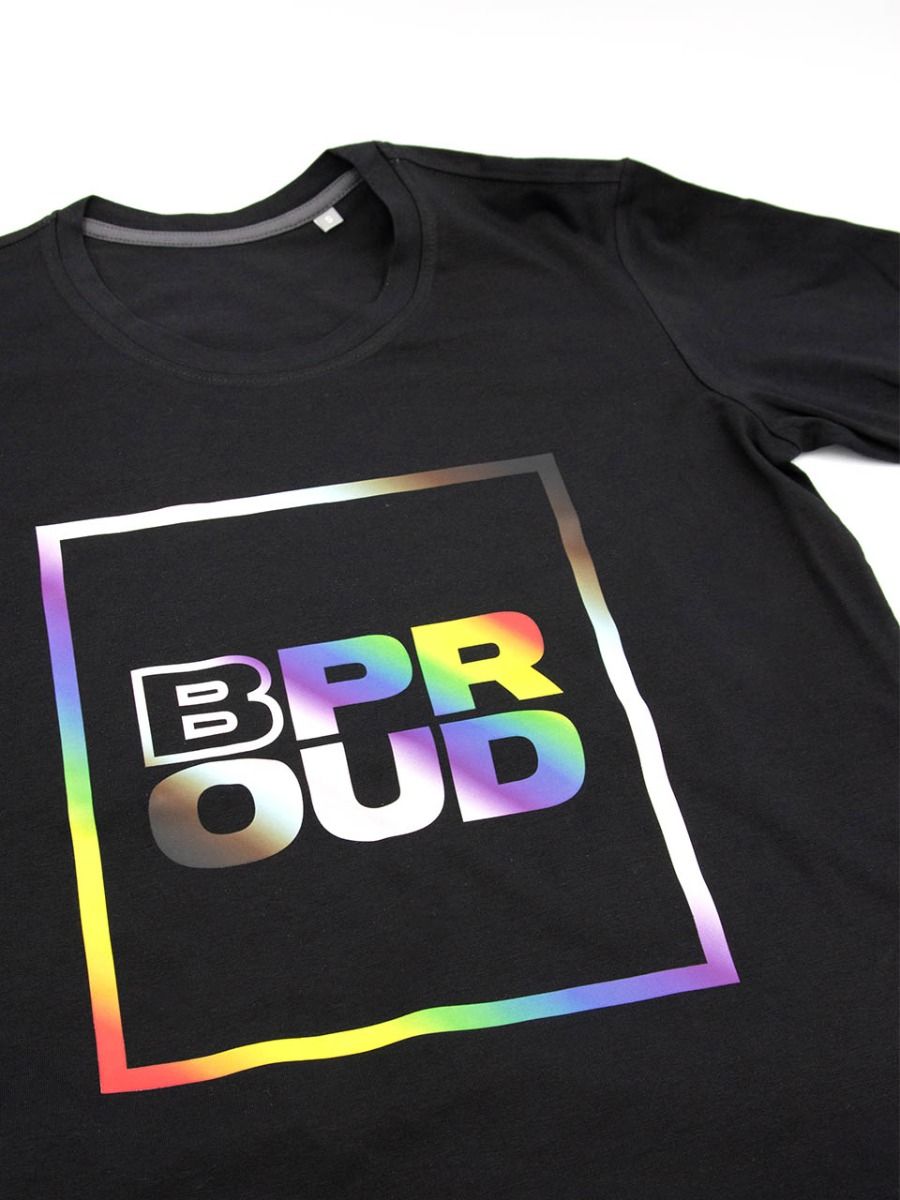 Welcome to Pride Season 2021! This year, Mister B is celebrating the wonderful diversity that is our community with this year's Pride T-shirt and campaign inspired by the inclusivity and colours of the Progress Pride Flag. Your B PROUD with Mister B t-shirt is sexy, fun, and cool, just like you! With the distinguishable Mister B logo in color on the back and B PROUD logo on the front, you'll turn heads and feel good, all while showing your pride.
Pride is a special time of year. It can be a time to party, to protest, to see old friends, or make new traditions. It's the event that can truly take on so many different forms of celebration and meaning because it has a different meaning for everyone. And that really is the beauty of Pride, it's all about how we are all so different.
This Pride, Mister B wants to celebrate the more personal side of Pride – the people! The people who make up our weird and wonderful, queer, fetish community, who shop at Mister B, who follow us on social media, and who is reading this right now. That is why the Mister B Pride T-Shirt honors the Progress Pride Flag. Taking the colors from the flag to create this year's campaign that celebrated the diversity that is our community: B PROUD.
Wear your Mister B B PROUD T-shirt this summer and celebrate the wonderful diversity of our community.