Loved in various fetish scenes in Germany and far beyond, and one of Mister B's besties for over a decade, VAST Fetish Gear has become home of our fourth Concept Store. Co-founder and owner Jens Vogt is here to tell WINGS the VAST story…and that fetish wise, almost nothing is impossible for him and his great team.
Can you describe your store, for those who haven't visited it yet?
'VAST Fetish Gear is located on the edge of downtown Dortmund, just 5 minutes by metro from central station. The store is located at a former rail freight traffic hub. We have been here in the Ruhr area since 2005, and for our tenth anniversary we executed an extensive renovation and expansion of the shop space and the range. On over 400 square meters, spread over 2 floors, we offer a wide range with something for almost every kink(ster). We have the vast world of fetish united under our roof. Our women's department is on the ground floor, and the men's department on the first floor. In our clothing range, the focus lies on latex, leather and neoprene, but we also offer a good range of club wear and underwear. We also have an extensive toy collection: electro sex, vibrators, bondage gear and of course the 'classic' dildos and plugs, cock rings etc. etc., and of course a wide array of lubricants, condoms and care products. All of this is for our customers to discover. We have up to six sales employees on the shop floor, while our tailors and technicians are working in our ateliers and workshops. As such we have experts for everything a customer may be interested in.'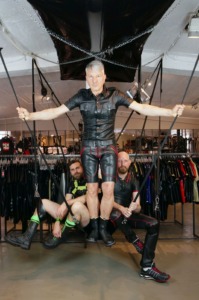 What can customers expect from you when they enter your store?
'Right from the start our focus has been on taking fetish and any sexual kinks out of the shadows of shame and taboo. When you are shopping at VAST, you experience the ambience of a boutique instead of that feel of an ordinary sex shop. When in dialogue with us, customers should be able to express their ideas openly, without any shame. The more relaxed customers can talk about what their fantasies and preferences are, the better we can advise them. In that process, we also like to inspire our customers with ideas they hadn't yet thought of themselves. We also develop new solutions for existing ideas together with customers.
It is important for us to offer the combination of excellent quality and a fair price for it. This was the very reason for us to include Mister B as one of our main brands in the range for our leather collection, as you also value and offer good materials and proper craftsmanship. Similarly Demask, our main brand in latex clothing, and of course our own branded products, are subjected to the highest of quality standards. Products such as our famous rubber sling, play pool or the pocket darkrooms are now world-famous. We named our latest VAST product series Superior Latex, because we are convinced of the outstanding properties of these products.
The third foundation of our business is in the service area. We are known far beyond national borders for our Silky Latex service, meaning: we chlorinate latex clothing from all manufacturers for our customers. We also repair small and large damages to fetish outfits in our atelier, make clothing alterations, and even individualize them according to customer requirements. If a customer wants more than one standard item, we do everything we can to make the request possible. This also applies to Mister B: I've lost count of how many custom-made Mister B products we have already implemented for our customers. I think our customers value these qualities in us very much: Our passion for fetish, our demands on ourselves and our range, our advice and our range of services.'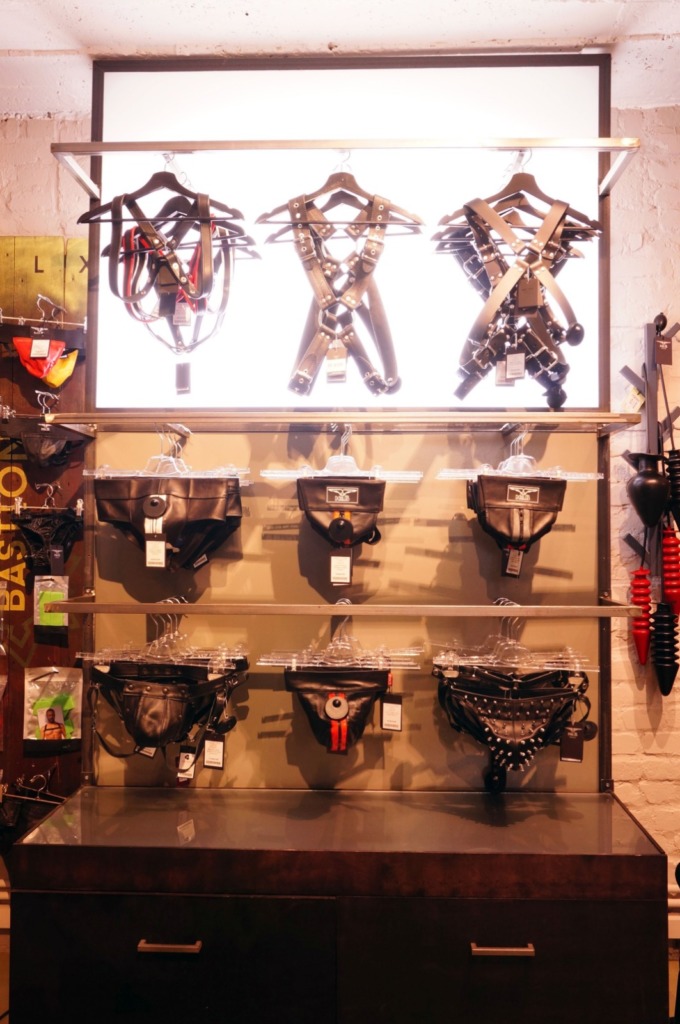 You are a true Mister B lover and have been one of our best business partners since the very beginning. What to you, are the most important elements that have made our cooperation so prosperous and long-lasting, which now has expanded into a Mister B Concept Store at VAST?
An interesting question and important as well: latex is my personal fetish, and my wife Tanja and I started the business as a latex shop with Demask goods. Demask is one of the largest manufacturers of latex fashion, but is mostly known to straight people. Our goal however, was to cater to every kinkster's needs, and our gay clientele has always been a very important part of that. Tanja had already noticed Mister B at parties, because the hottest guys in rough leather just stood out. Not long after that, we had personal contact with Wim – Bos, founder and original Mister B (red.) – and his cordial, warm manner and demeanor left no doubt: with this company we have the right partner on board. Mister B opened the door to the gay scene for us. As mentioned earlier we decided on Mister B as a brand to give the leather fetishists in our region a point of contact, as well as to offer something exciting to the queer community. The decisive factor in choosing Mister B was the broad and sensibly tested product range, the quality standards and the communication with one another. It's always fun to work with you guys! When we brought our colleague Sebastian into the company and at the same time expanded our leather range to include the full range of products, our cooperation became even more intensive. It makes us proud to now officially be a Mister B Concept Store, because Mister B, like us, stands for the passion that defines the world of fetish.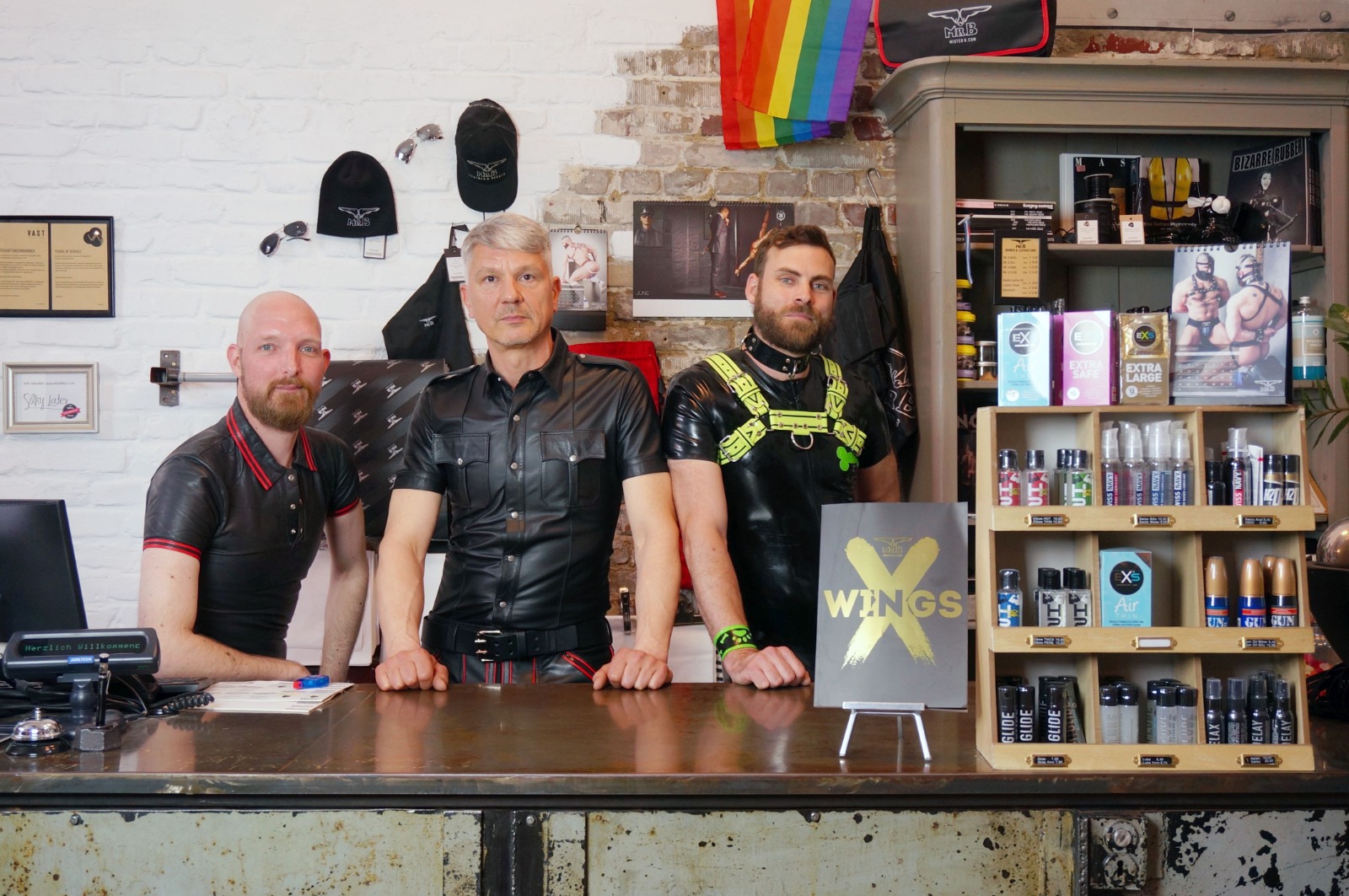 How did you come to open a store in Dortmund, how is the scene there and where should we go when everything is open again?
I was born and raised in Dortmund and studied mechanical engineering, specializing in construction technology at the Technical University of Dortmund. My wife Tanja is also a native of Dortmund and graphic designer, and without her the shop wouldn't be what it is today. It was immediately clear to us that we had a great location here, because Dortmund is the largest city in the Ruhr area, which in turn is the largest metropolitan region in Germany (and the fourth largest in Europe). Cologne and Düsseldorf are only about an hour away from us by car and train. The fetishists north of the Ruhr area don't have to go far either, as Dortmund is very centrally located. In fact, we do not only have customers in Germany, but all over Europe, North America and even Australia.
As for the scene: unfortunately, we too have been noticing with regret that bars and venues have been disappearing. It's actually a shame, as the fetish community is finding more and more followers and many young people these days are more open to their preferences. We had good contacts and collaborations with the internationally known Drexx in Essen, which has unfortunately now been closed, as well as here in Dortmund with the Boots Club and Men Only, which both are now also closed. Thus, for gay customers, Cologne is the only place to go for parties. In Dortmund, however, a fetish karaoke evening every few months in one of the most traditional drag bars in Germany, the Burgtorclub has become a steady value – Sebastian had this as an idea together with a friend and the guys always visit these evenings enthusiastically and in full gear. With the Flowers and Bees party in Essen, there is also a regular fetish party in the Ruhr area, where the gay community is very welcome.
Where do you guys like to go for kinky night out, and do you have any personal fetishes, kinks and interests you'd like to share?
My personal preferences definitely include latex and bondage, but I'm also totally into anything technological: electro sex, vibration, pumping, all sorts of things – and all that in the horny world of rubber. In our team we unite various kinks(ters) though. Sebastian is very much into rubber, but leather and bondage are his top priority. Tanja is particularly keen on keeping order <laughs> – but seriously: she loves tall men, and especially with gay customers, she can relaxedly give a compliment to a well-chosen outfit. She also loves to roam the scene with good-looking and well-dressed gay friends, and has already brought home the weirdest stories. Incidentally, that makes me the only person here who is not into men, but I can live with that. <laughs again> The team also has various preferences for spanking, role play, pet play and cross dressing. For example, my employee Peter, who works in one of our workshops, is well connected with the dog/puppy scene. When we go out, we usually go to one of the bigger events, to Essen, Cologne, Amsterdam or Berlin.

Any final words? What message would you like to pass on to our readers?
Being almost post-COVID, a certain normality seems to be slowly returning, which is absolutely great! Right after re-opening our store we have experienced one thing more than anything: the unbroken desire for fetish and kink. Folks, even if the party scene still needs a little time to get going properly: please enjoy every moment, enjoy the possibilities now. Just enjoy life! We have only this one life to live. Whether you have a partner or not: a smart person once said that you can have the best sex with yourself – and the largest sexual human organ is his mind! So, dear reader, come and visit us and we'll do our best to make it all happen!
VAST FETISH GEAR
Hamburger Strasse 120,
44135 Dortmund
Germany