MisterB hosted the main stage at Folsom Europe this year and wanted to do something different, so we invited some fellow kinksters on stage to have a panel discussion about important topics in our community
Moderated by  Tyrone Rotganger
Panel: Navigating The Fetish Scene As A Person Of Colour.
Panel: KINK at Pride, how to celebrate sexual freedom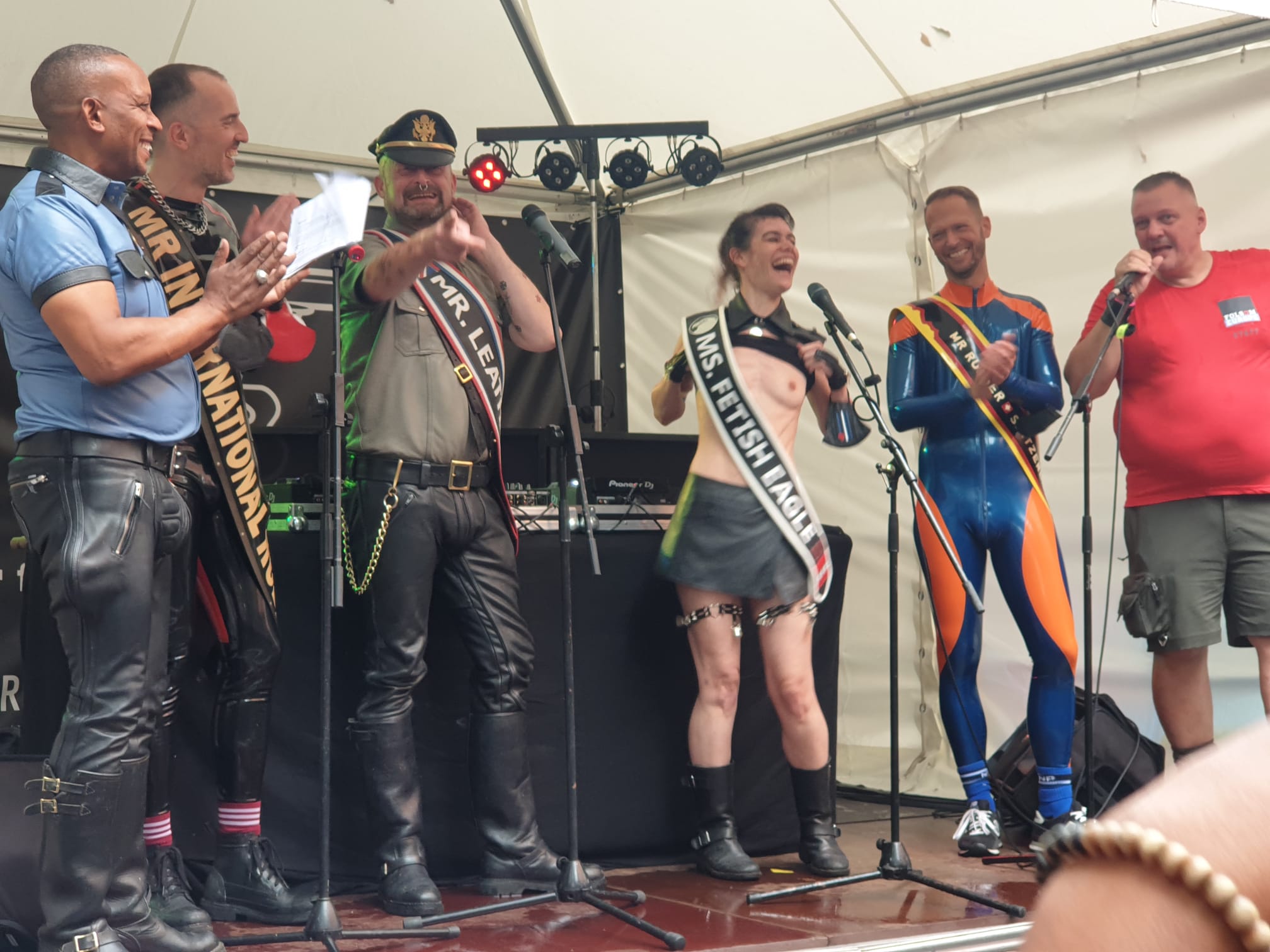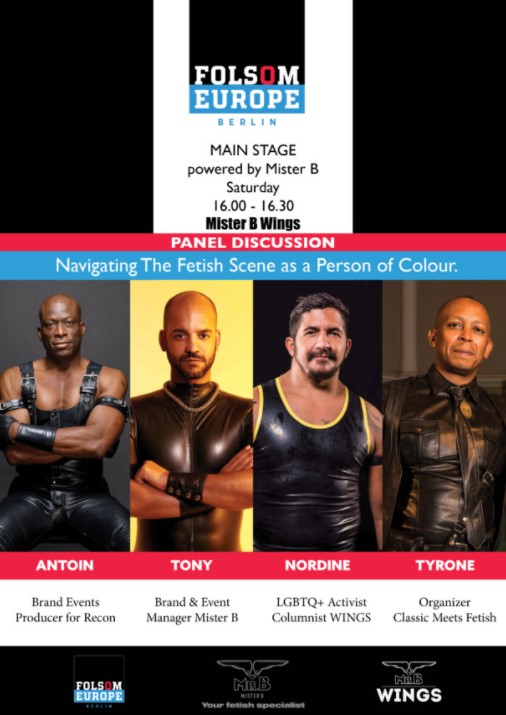 PANEL: NAVIGATING THE FETISH SCENE AS A PERSON OF COLOUR.
One year and a half after the murder of George Floyd and the Black Lives Matter movement protests and increase in violent anti-Asian racism all over the world and murders of six Asian Americans in Atlanta this year. A lot has happened and there is a lot of work and healing to be done still, so today we've invited fellow kinksters of colour to talk about their experience and the trials and tribulations a Person of colour runs into within the queer/ fetish scene all over the world.
Special thanks to our panel members:
Antoin Strachan
Brand Events Producer for Recon
@ReconNews on Twitter
www.recon.com
Tony de Wilde
Brand & Event Manager Mister B
@misterb.official on Instagram
www.Misterb.com
Nordine Bassista
LGBTQI+ Activist , Columnist WINGS
www.Misterbwings.com
Tyrone Rontganger
Organizer Classic Meets Fetish
@germanmrleather13 on Instagram
PAUL LTHR WAS SUPPOSED TO BE ON THE PANEL AS WELL:
Paul couldn't join us in Berlin however he did want to say something so here is a message from him: 
"For me, the word 'Community' is a powerful one and the theme of diversity is also intricately linked to this term. 
We're currently living in times of much division everywhere, so walking that walk and not just talking the talk is so essential as never before. In a community as wonderful as ours, the unique diversity in each and every one of us – diversity which absolutely comes in all forms, genders, races, shapes, sizes– should be celebrated and embraced even more fabulously and as widely as possible.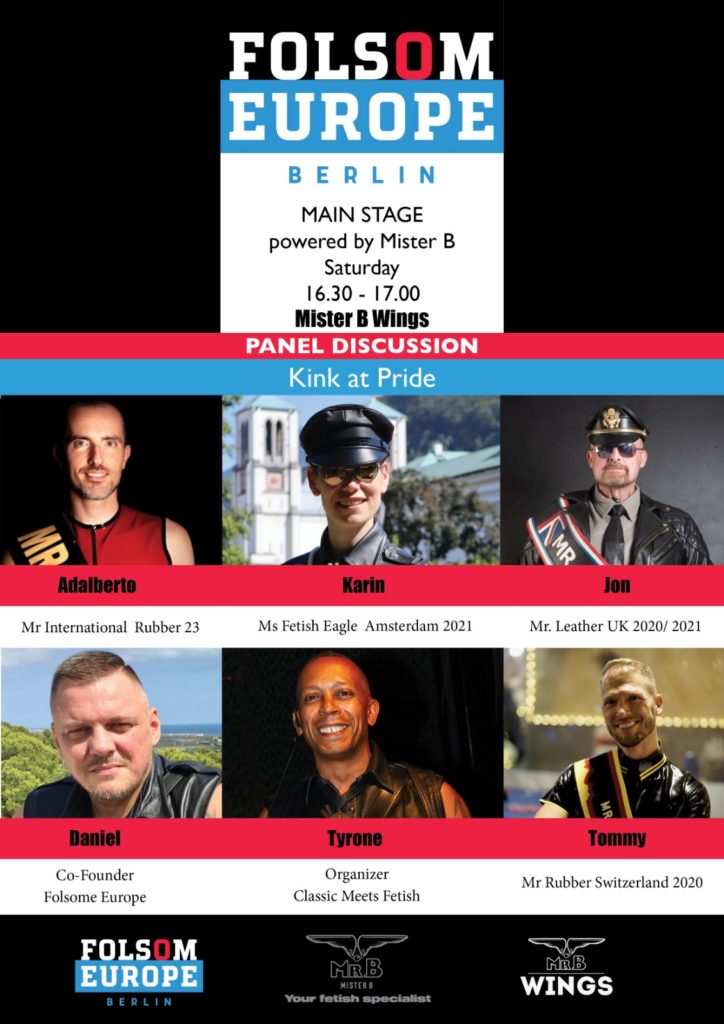 PANEL DISCUSSION KINK AT PRIDE 
Why the fetish community has been and should be part of the wider pride celebrations. How do we celebrate sexual freedom without it becoming "too" sexual in public? What do we think of the openly sexual acts of Folsom visitors outside the event space, where do we draw the line? Should we call each other out?
Special thanks to our panel members:

Mister International Rubber 23
Daniel Ruster
Co-Founder of Folsom Europe
Tommy Zurich
Mister Rubber Switzerland 2020/2021
Tyrone Rontganger
Organizer Classic Meets Fetish