TODAY WE DIVE BACK INTO ISSUE 4 OF WINGS MAGAZINE WITH AN INTERVIEW FROM 2017 WITH THE FORMER MISTER LEATHER BELGIUM AND RUNNER UP INTERNATIONAL MISTER LEATHER SANDRO COSSERO. OUR AUTHOR MARCO SAT DOWN WITH HIM TO TALK ABOUT HIS TITLE YEAR AND THE BELGIUM SCENE.
Sandro, why did you want to become the new Mister Leather Belgium?
"Last year, Georges Peeters – the former Mister Leather Belgium – and I crashed at mutual friends of ours in Amsterdam during the Canal Pride. We went out one night and he saw me in full leather for the first time and kept saying 'You have to take part in the competition, you just have to!!' And at first I thought 'I'm not going to do it, it's really not my thing.' But then I met Georges again and he kept asking me about it. And every time I saw him, he told me I could do it and that he believed in me. Which made me think: 'If he believes in me, why shouldn't I believe in myself?' And when I finally decided to take part in the election, I fully went for it. I started doing campaigns on Facebook and on Instagram. I overloaded people with pictures and videos. And I have to admit it was totally worth it. Meeting new people is the greatest thing about this whole experience. I think it's a super cool adventure and it's really, really fun."
What are your responsibilities as Mister Leather Belgium?
"Well, there are no fixed tasks for the winner, but I'm obliged to take part in both the Brussels and Antwerp Pride and I have to compete in the Mister Leather Europe election in Amsterdam this October. Besides that, it's really up to the winner what he does. You can just travel and party all year long if you want. But I want to show people that there's more to the leather community than having sex and going to parties. Mister Leather Belgium 2016 left some big boots to fill. Georges, who is a policeman, worked with the police on a project to fight discrimination and he worked on campaigns for Sensoa – the Belgian expertise centre that promotes sexual health. So I really felt pressure there. I recently sat down with Sensoa myself to organize a fundraiser and I also raised money for a project in South Africa to build a school. During Easter I demonstrated with other Mister Leather titleholders in front of the Russian embassy in Berlin to bring attention to gay men being persecuted in Chechnya. And I just started out, so there's more to come."
What do you actually like about leather?
"I got into leather eight years ago when I met a couple dressed in leather in the Red & Blue (editor's note: a famous gay club in Antwerp). They became my best friends and introduced me to the community. The first time I saw men dressed in leather was fifteen years ago when I started going out in the gay scene. They had beards and looked rough and back then I already found it exciting. Wearing leather changes you as a person. It makes you look really good and you come across more self-confident. I find it erotic and it's fun to wear. But it doesn't make me look rough I think, like Joe King for example – the current Mister Leather Europe. It's not possible for me to wear it every day because of my teaching job. I can only wear leather in the weekend. For me it's also a way to blow of some steam."
When we're already on the subject of other Mister Leather titleholders…you must have met quite a few of them. Who do you think is the sexiest?
"Oh my god, hahaha, I have to think about this one. When I got elected there were already forty of them present, from Misters Puppy to Misters Rubber and everything in between. I already mentioned Joe. He looks amazing and has a beautiful smile. He's always in a good mood, always laughing. I think that's very important. But my all-time favourite is Thorsten Buhl – Mister Leather Europe 2015. The first time I saw him was on a website when I decided to take part in the competition and I just thought he looked soooo sexy. The day I won he came up to me and we started chatting and it actually made me shake on my feet a little bit."
So, you're Mister Leather and you're single, that must mean you get a lot of attention from men, right?
"Well, I have to be honest. It hasn't changed that much, but people come up to me more easily to have a little chat and on social media they keep sending me messages. I try to answer most of them. I'm not getting long love letters and my Grindr hasn't exploded yet, but I think it got me some extra dates. I really can't complain."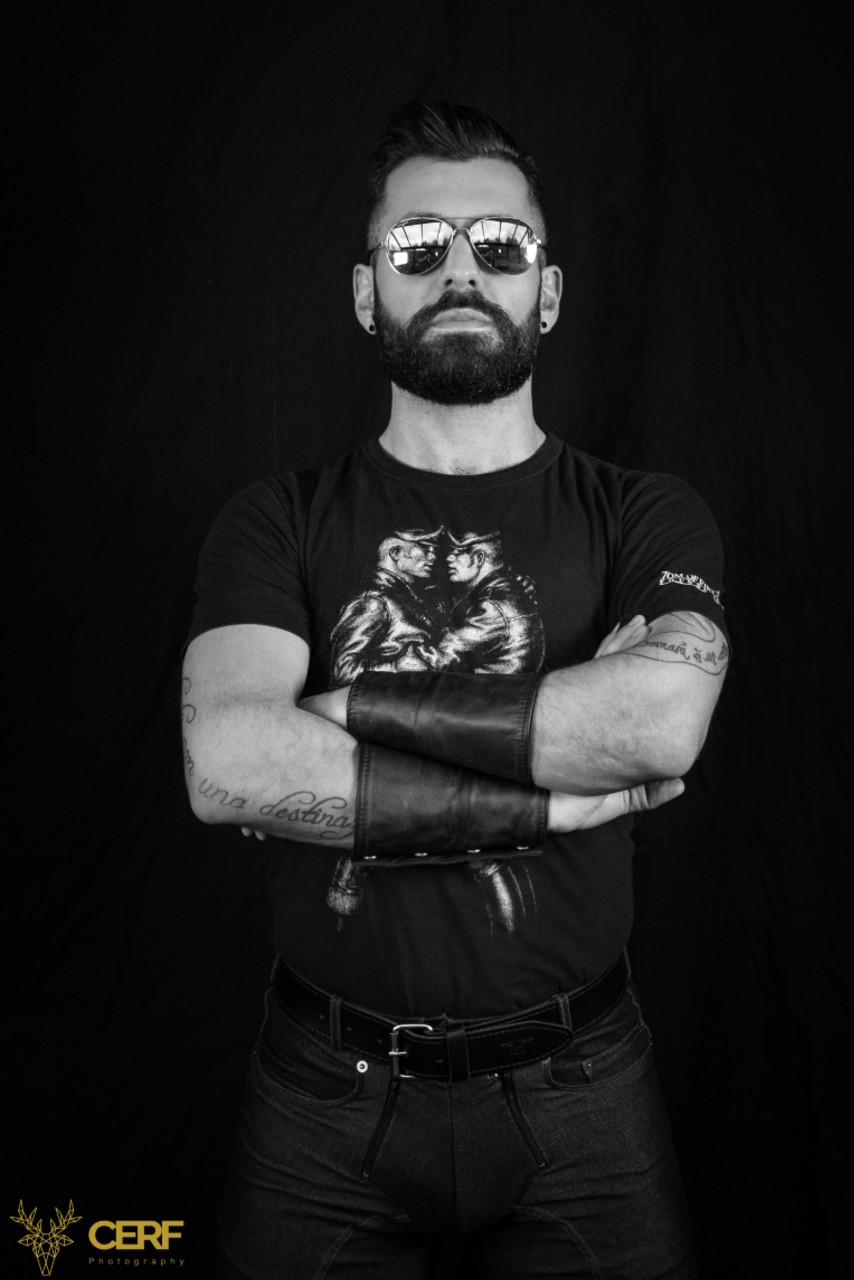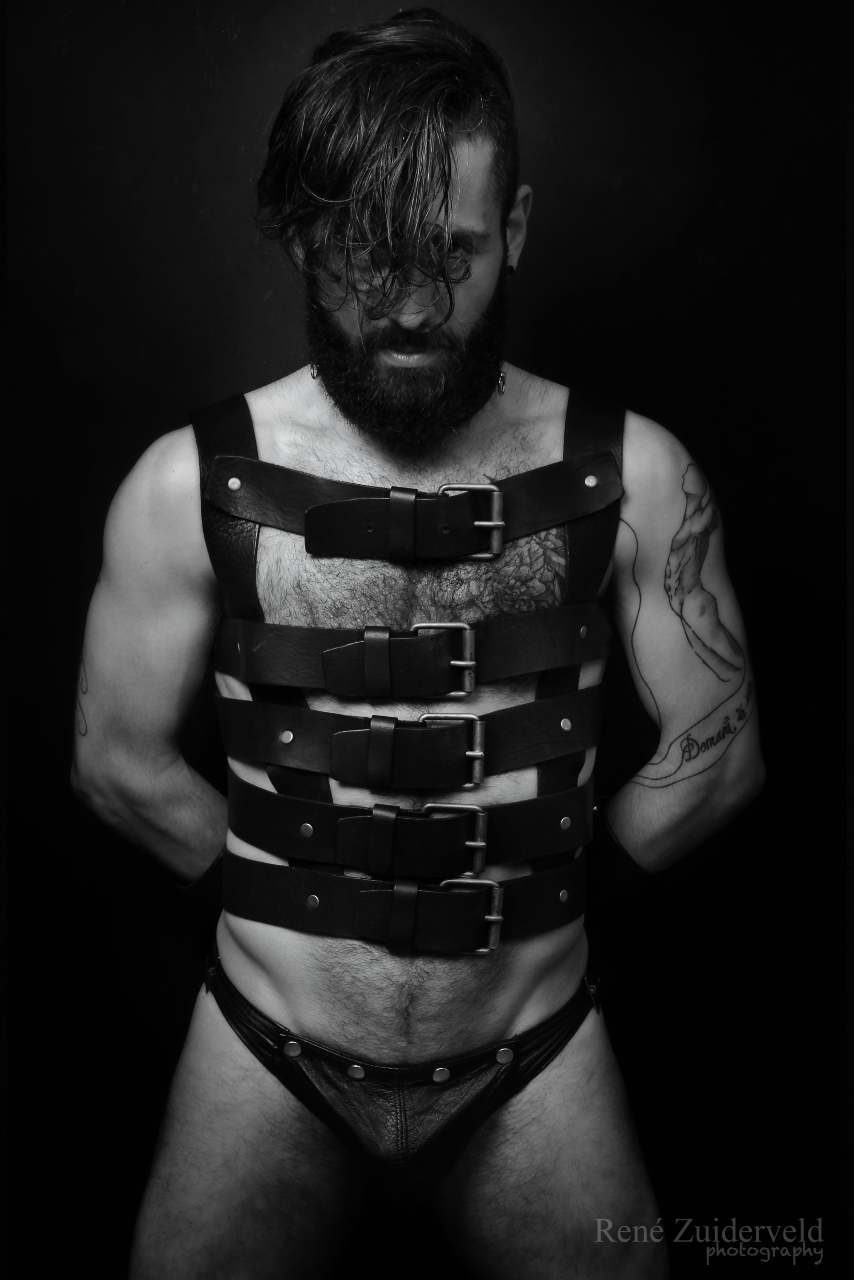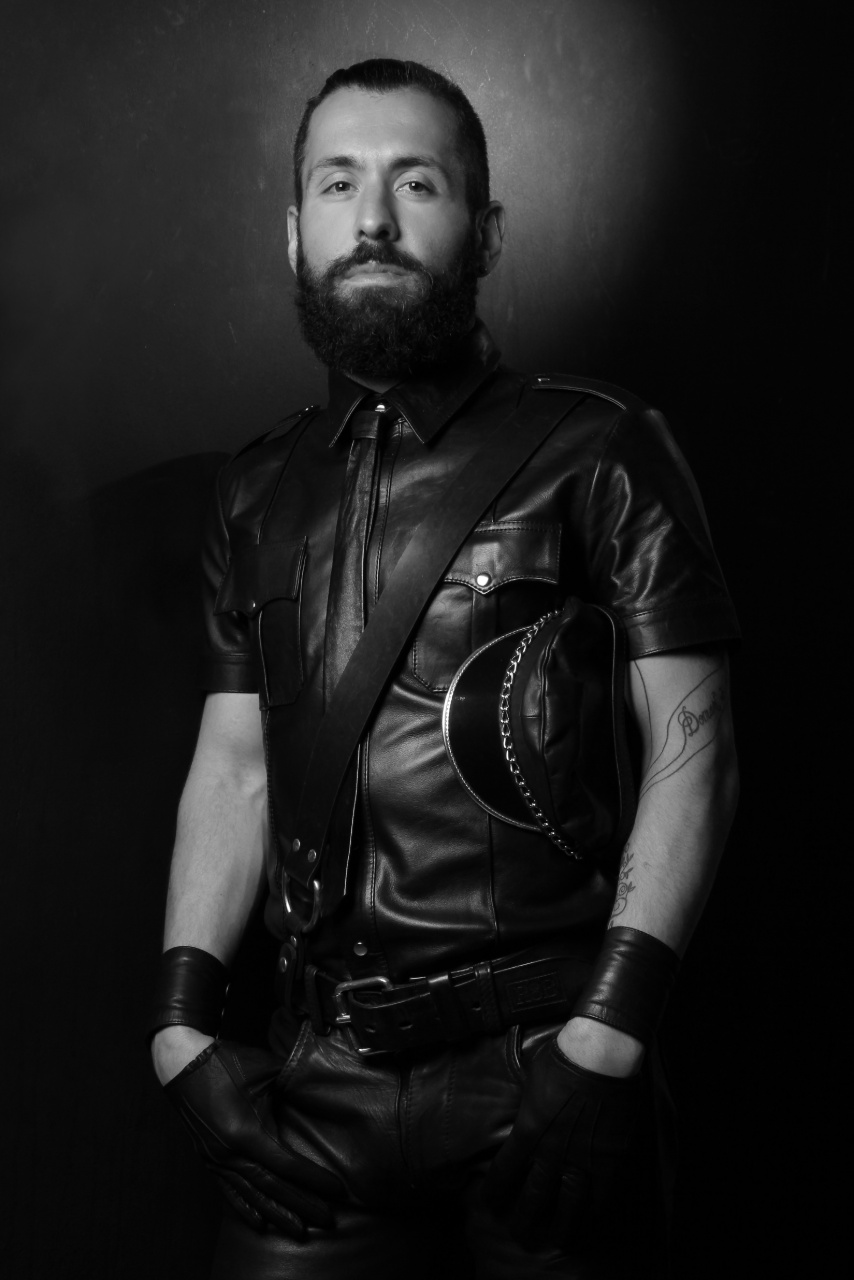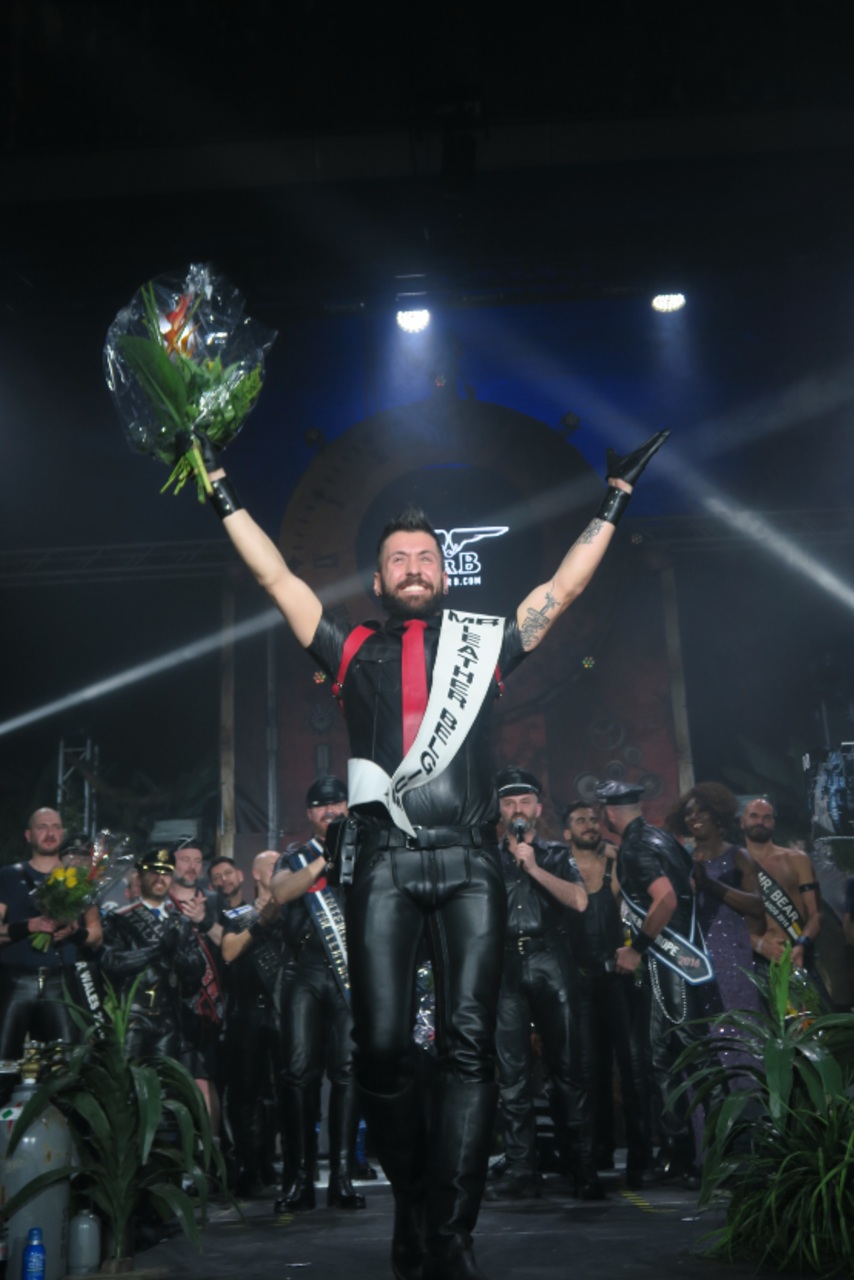 During his reign as Mister Leather Belgium Sandro has already visited Madrid, Vienna, Amsterdam and Helsinki as well as London, Rome, Berlin, Nice and more.
If you want to follow his adventures be sure to check out his Instagram
@darco_s_sorenso
and his Facebook page facebook.com/darco.s.sorenso.
Photography:
D81 Photography
Rene Zuiderveld
Gijs Mol
Cerf Photography