THE DARK RIDE OF YOUR LIFE
The theme park once was the cultural highlight of Antwerp, but it has been abandoned for years. Now, an obscure and mysterious new owner transformed it into a place where boots shine, rubber is polished and the smell of leather fills the air. Are you ready for the dark ride of your life?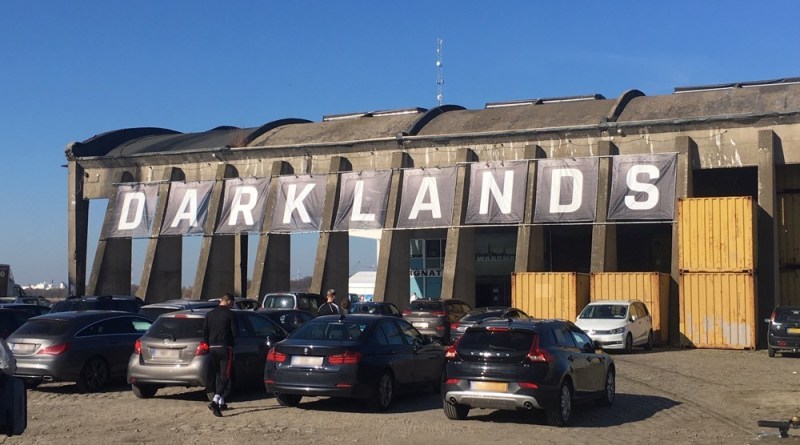 OPENING HOURS
Thursday 5 March 2020 (6pm – 3am)
6pm (pop-up bars)
7pm (Fetish Cabaret)
9pm (Mayhem party)
Friday 6 March 2020 (4pm – 6am)
The festival opens one hours earlier, at 4pm compared to previous years.
4pm (Entire festival – Market, mainstage, pop-up bars)
10pm (Fusion party)
Saturday 7 March 2020 (1pm – 6am)
11am – 12pm (IML masterclass, only for titleholders interested in competing at IML)
1pm (Entire festival – Market, mainstage, pop-up bars)
10pm (Rage party)
Sunday 8 March 2020 (12pm – 2am)
The party on Sunday 'Fury' stays open 2 hours later until 2am compared to previous years.
12pm (Brunch at House Of The Heart restaurant only)
1pm (Entire festival – Market, mainstage, pop-up bars)
6pm (Fury party)
WHAT IS DARKLANDS?
Darklands (formerly known as Leather & Fetish Pride Belgium) is a multi-day indoor festival. It combines education, entertainment, shopping and parties throughout the 4 days it takes place. To strengthen and support the gay fetish community. To support gay men's personal sexual wellbeing by offering education, information and contact.
The festival offers the biggest gay fetish market and parties on the continent. The festival and its program target gay men in general, but you are more than welcome to bring your girlfriend along to the daytime festival or one of the mixed parties at Fetish Café. The main parties at night in Waagnatie reserved for men due to their sexual nature.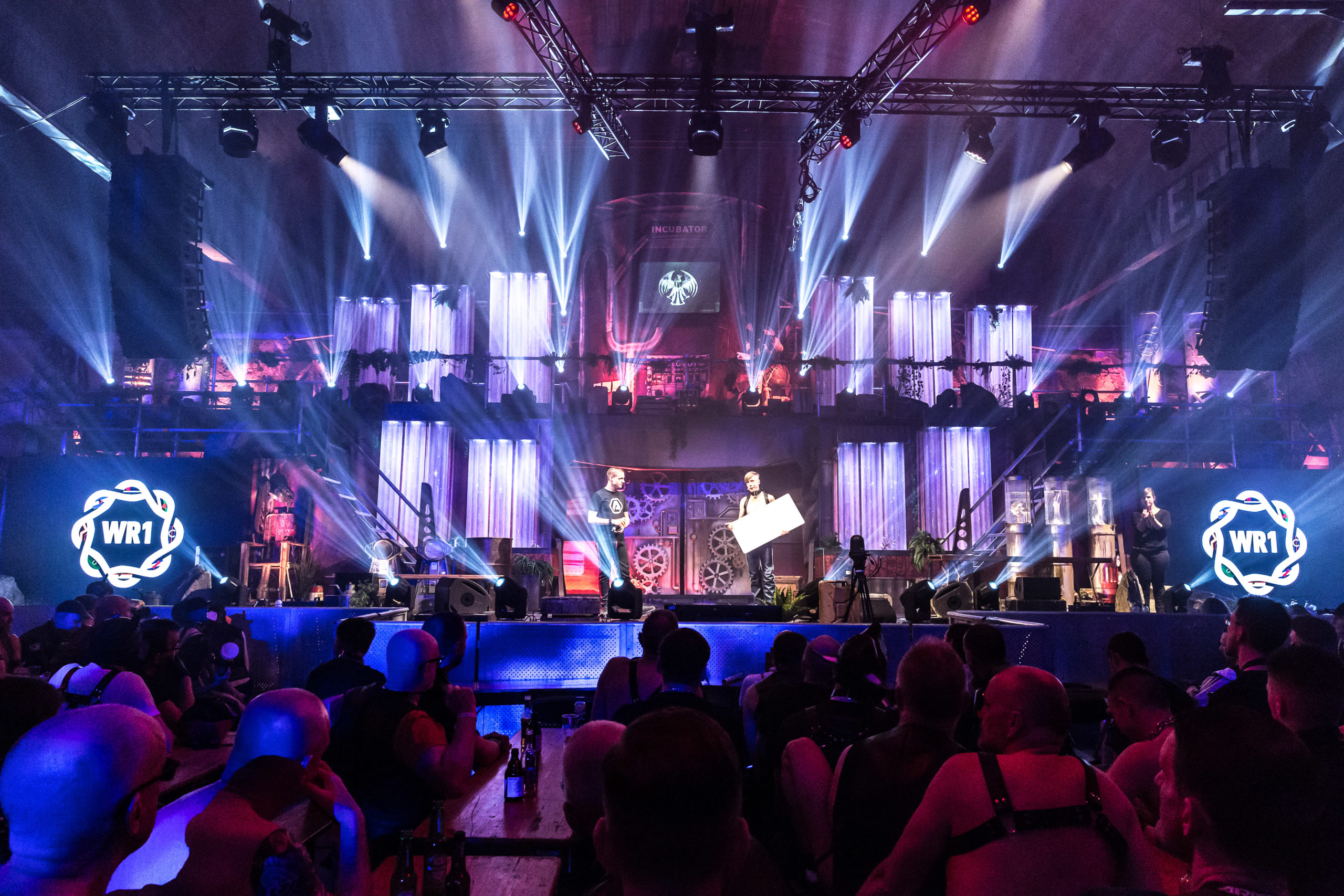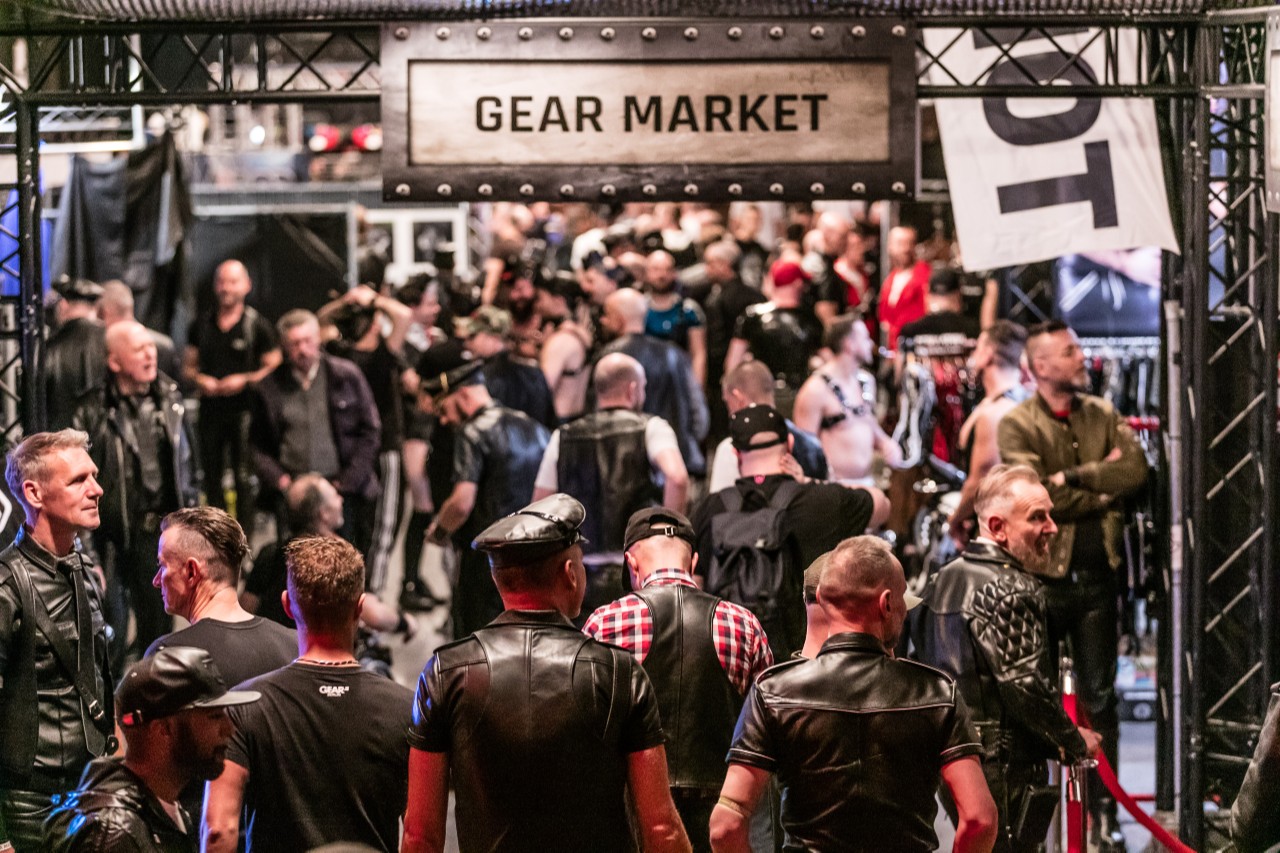 GEAR MARKET
All the brands under one roof, the ultimate fetish shopping experience.
Whether you are looking for some new leather gear, a chastity device, extreme anal toys, kinky art, a full rubber outfit or second hand fetish wear the Darklands Gear Market is the place to be. More than 30 international fetish brands will be present to show you their latest collections and special products. Next to the fetish brands you can experience several different fetishes in the specific experience areas: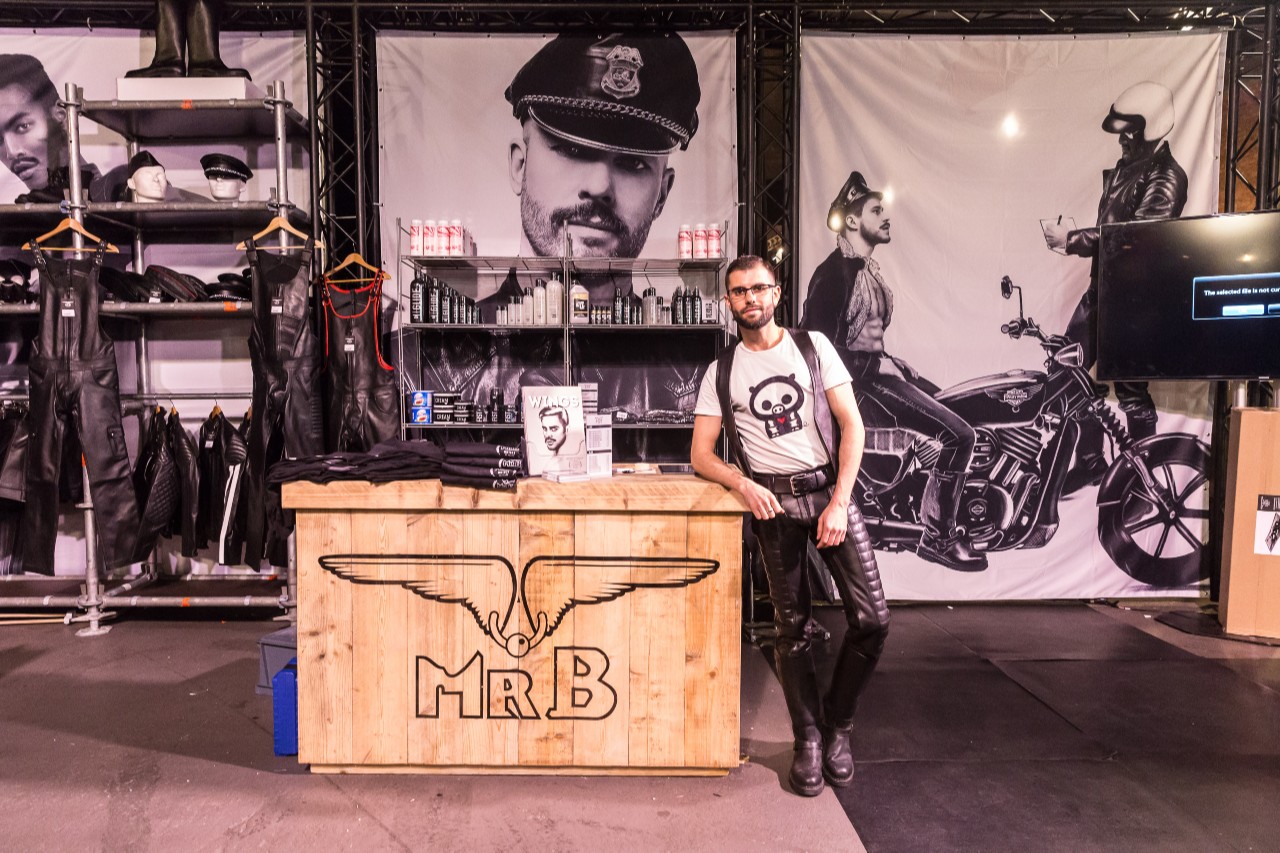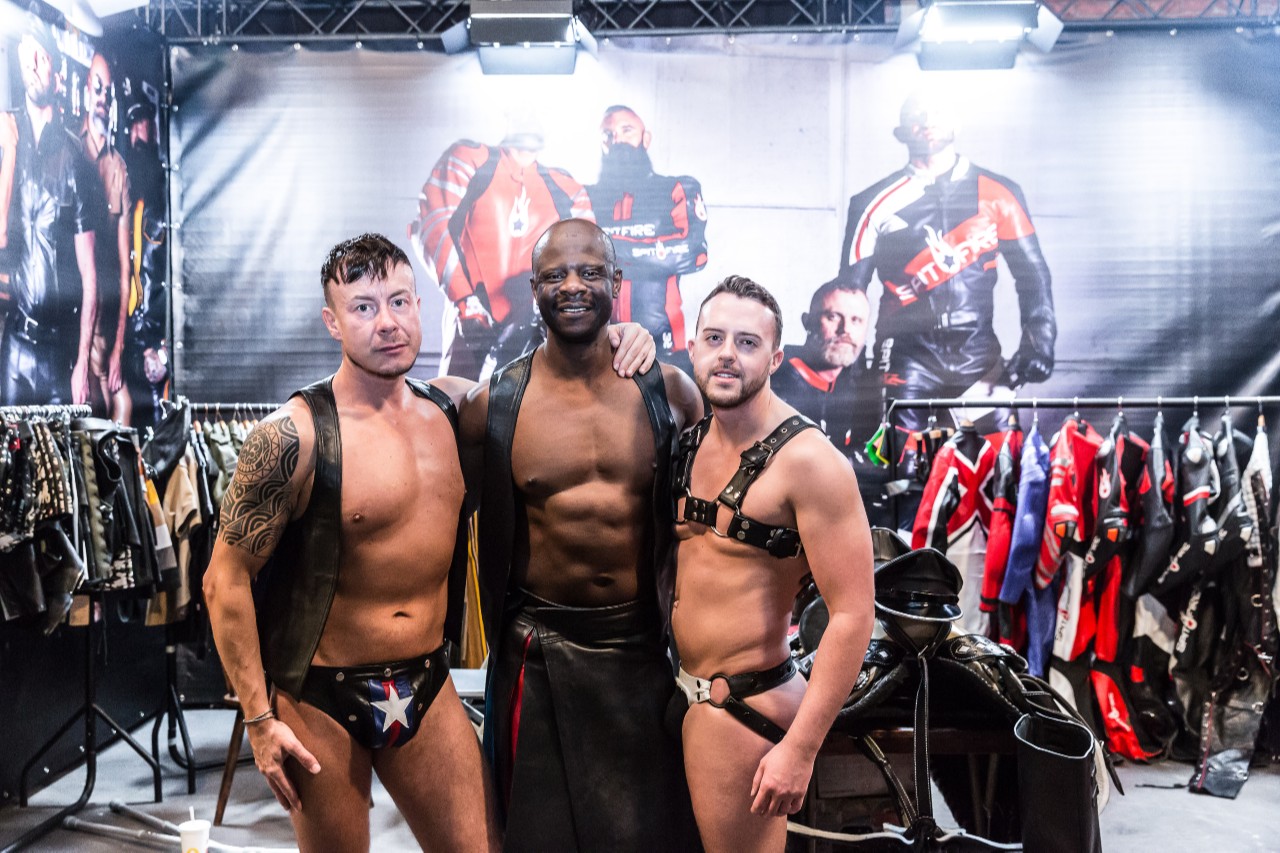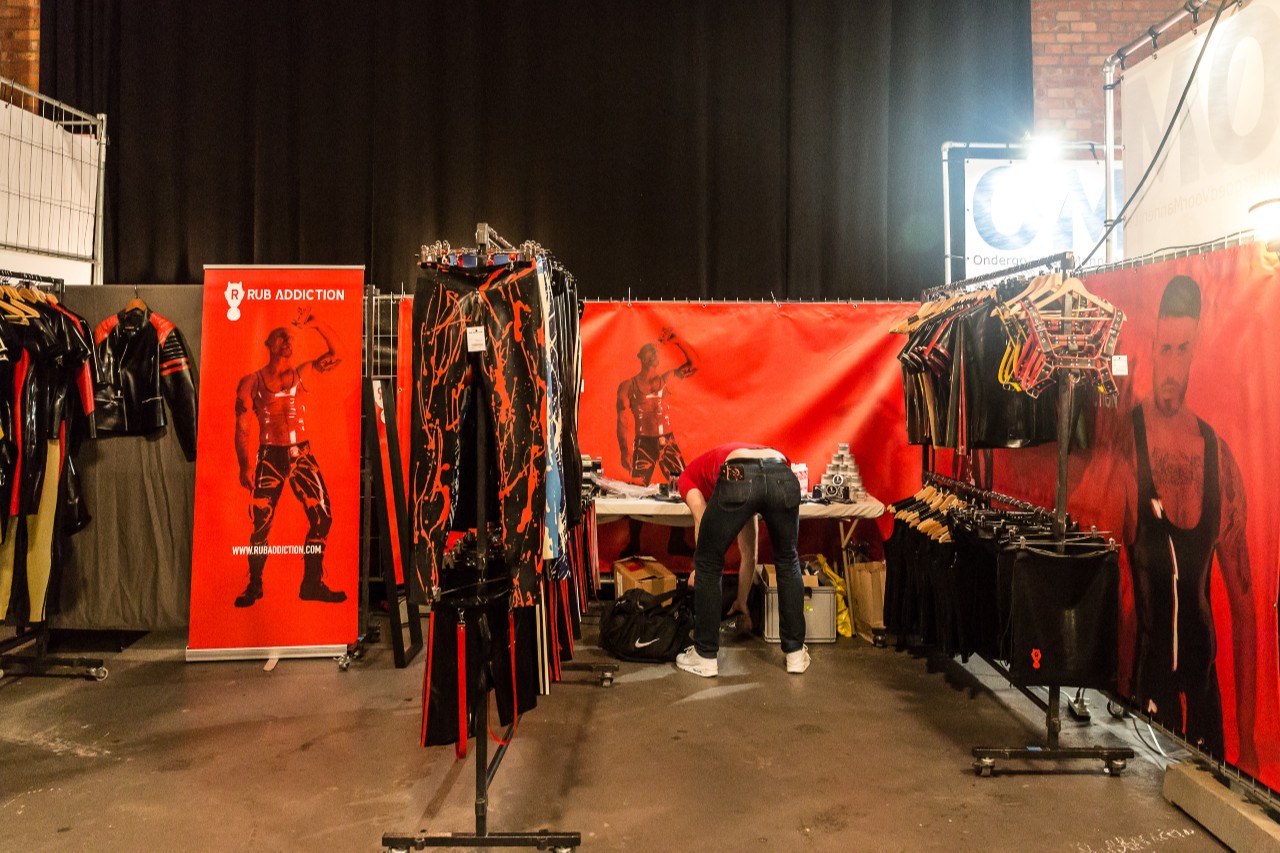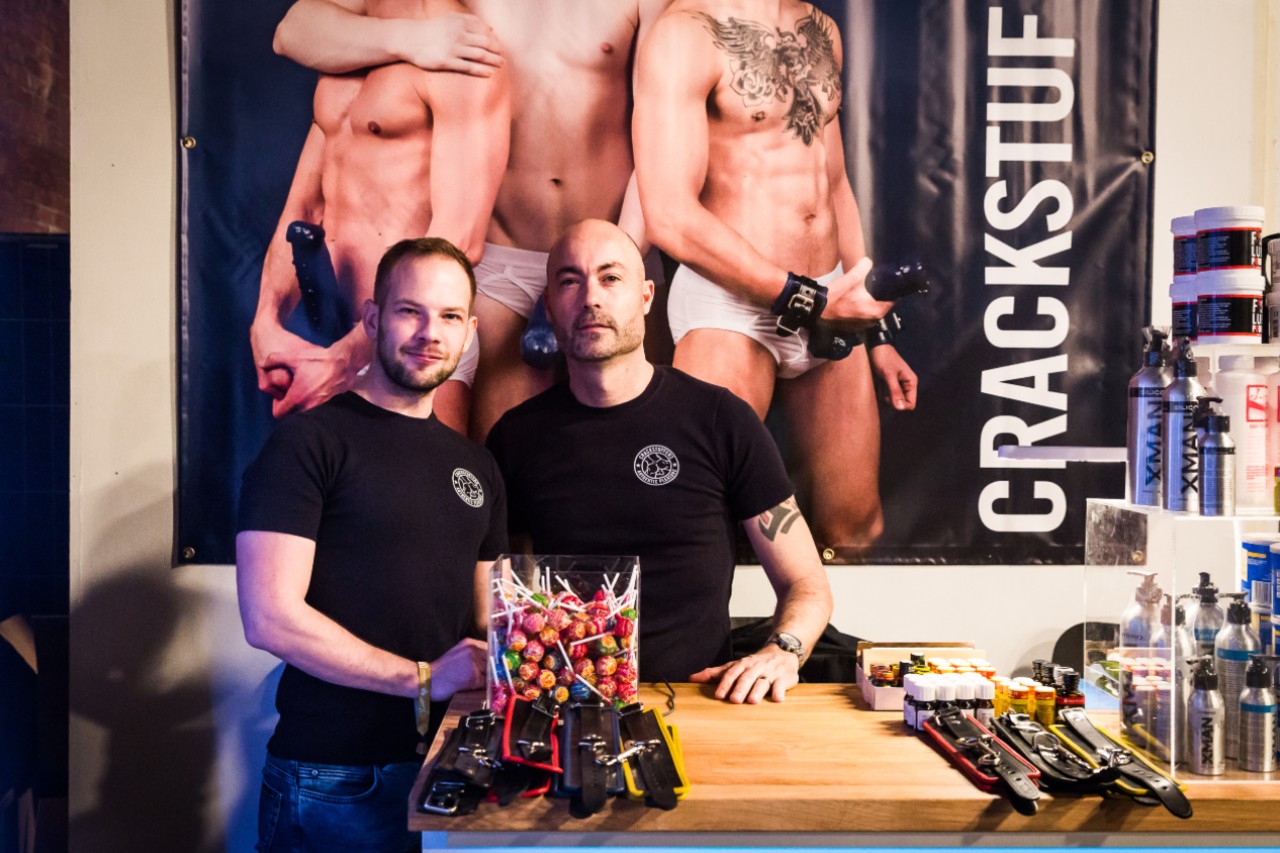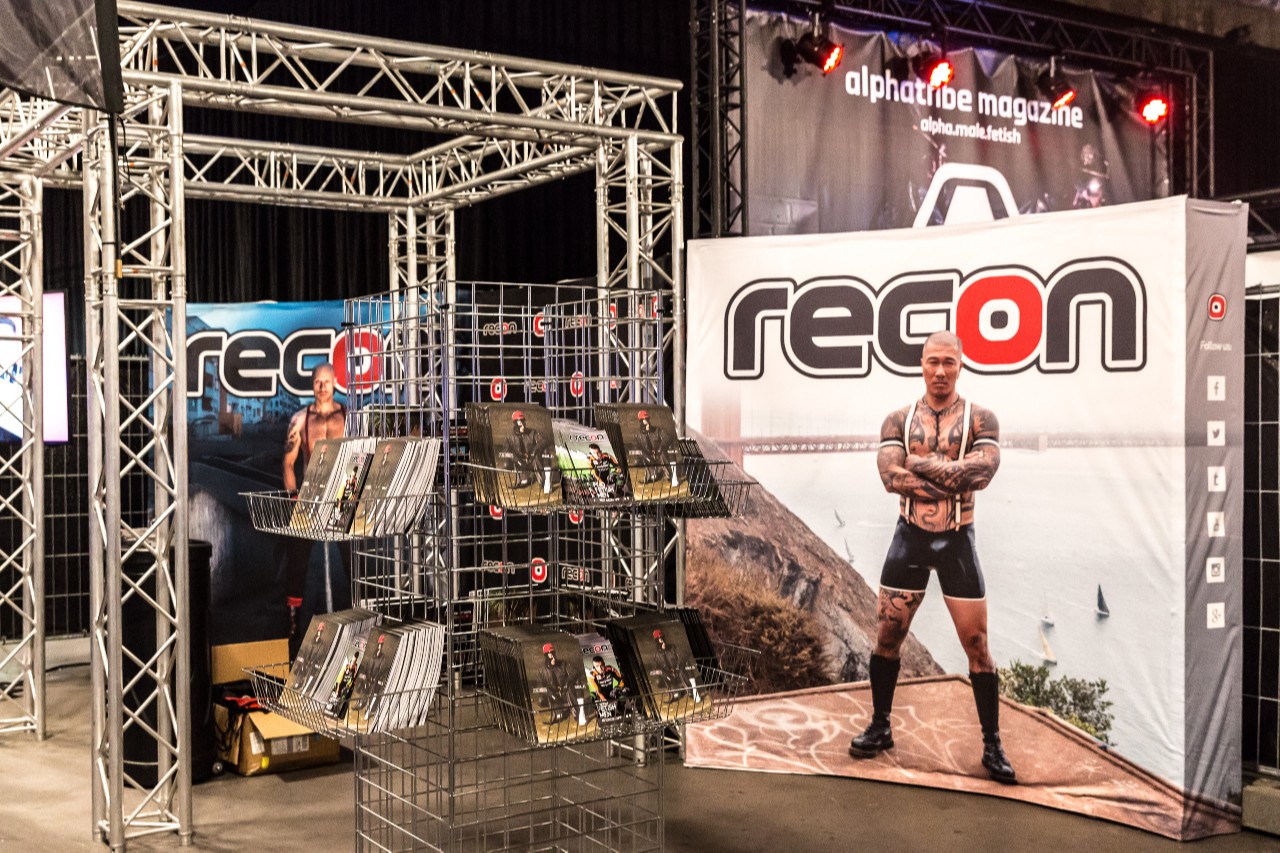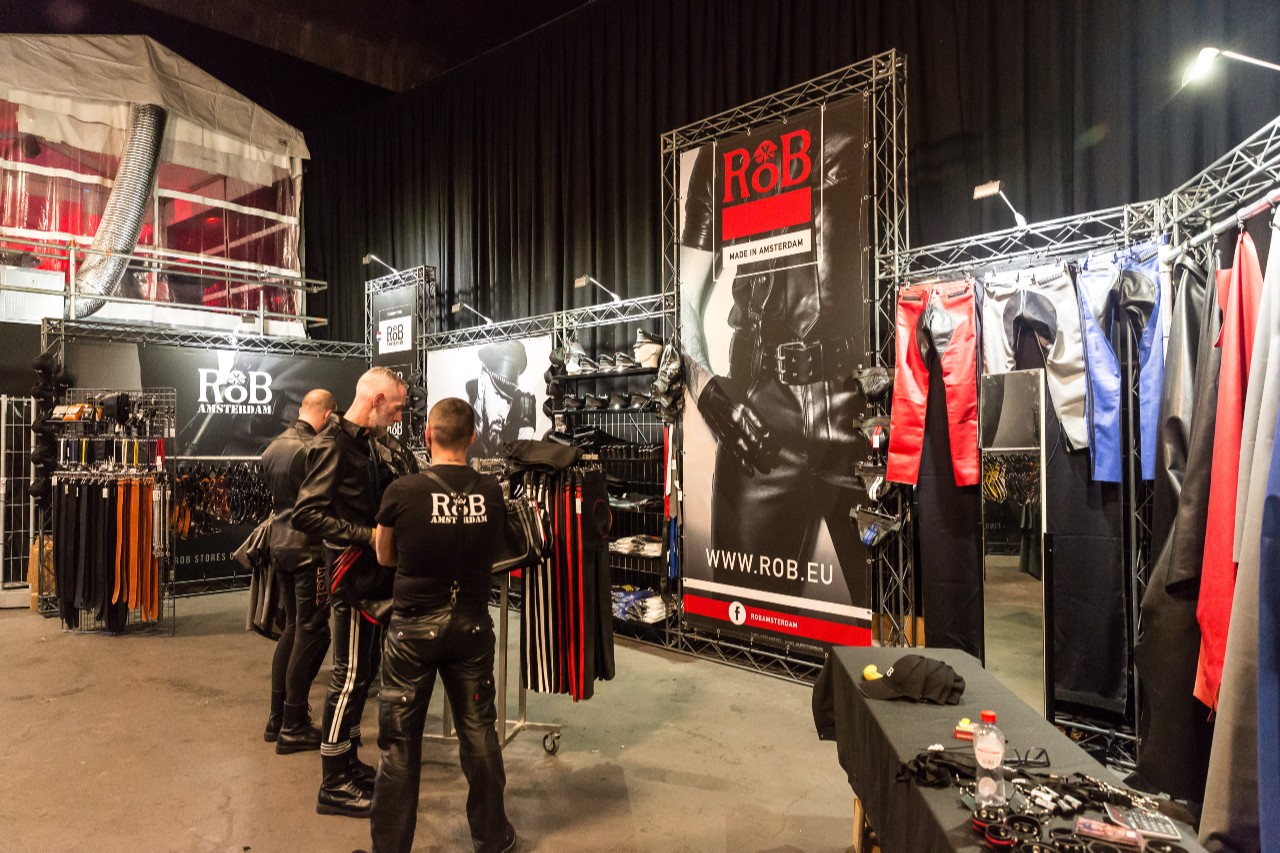 Experience areas:
Camp K9 – Fetish Black Box – Madame Zelda – Socials – Morepixx – Cigar Deck – Smoking – Second-hand market – Sportswear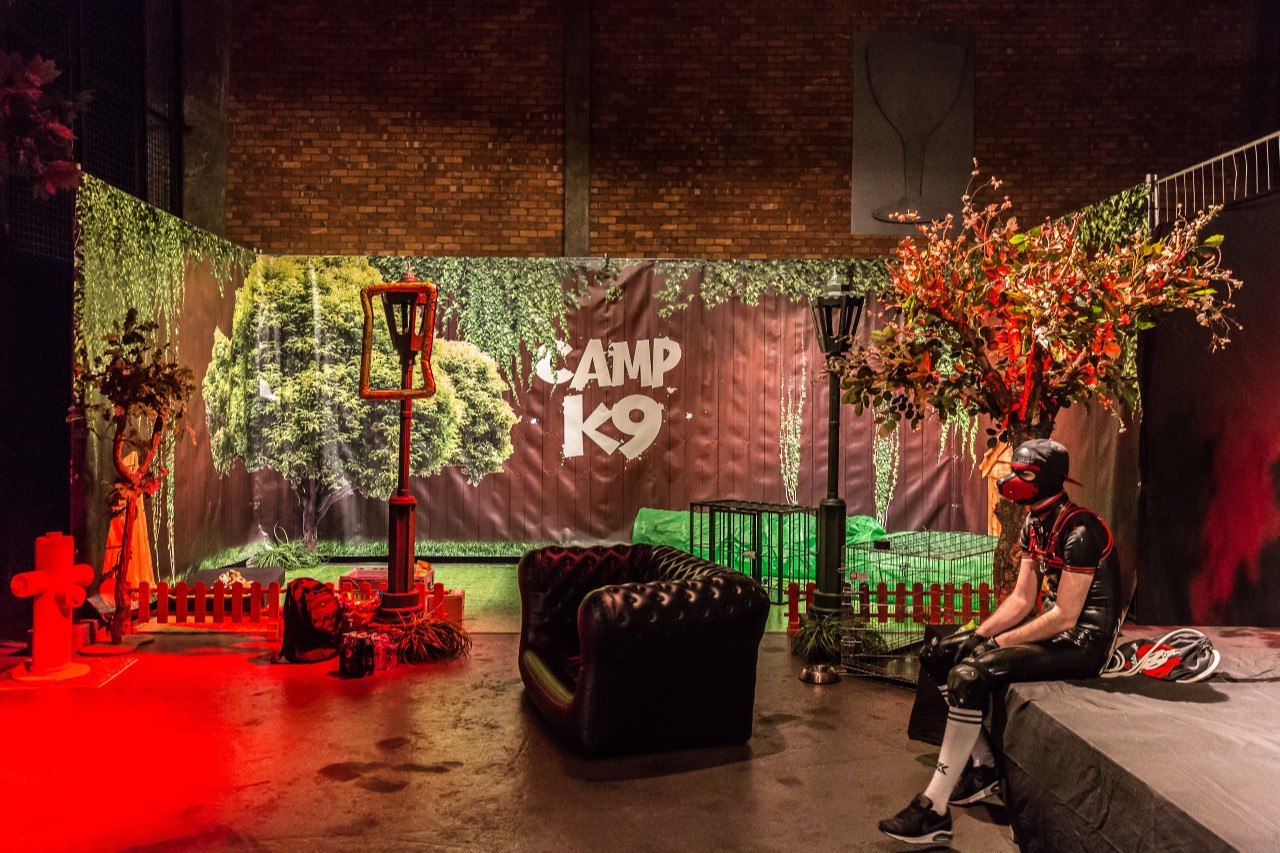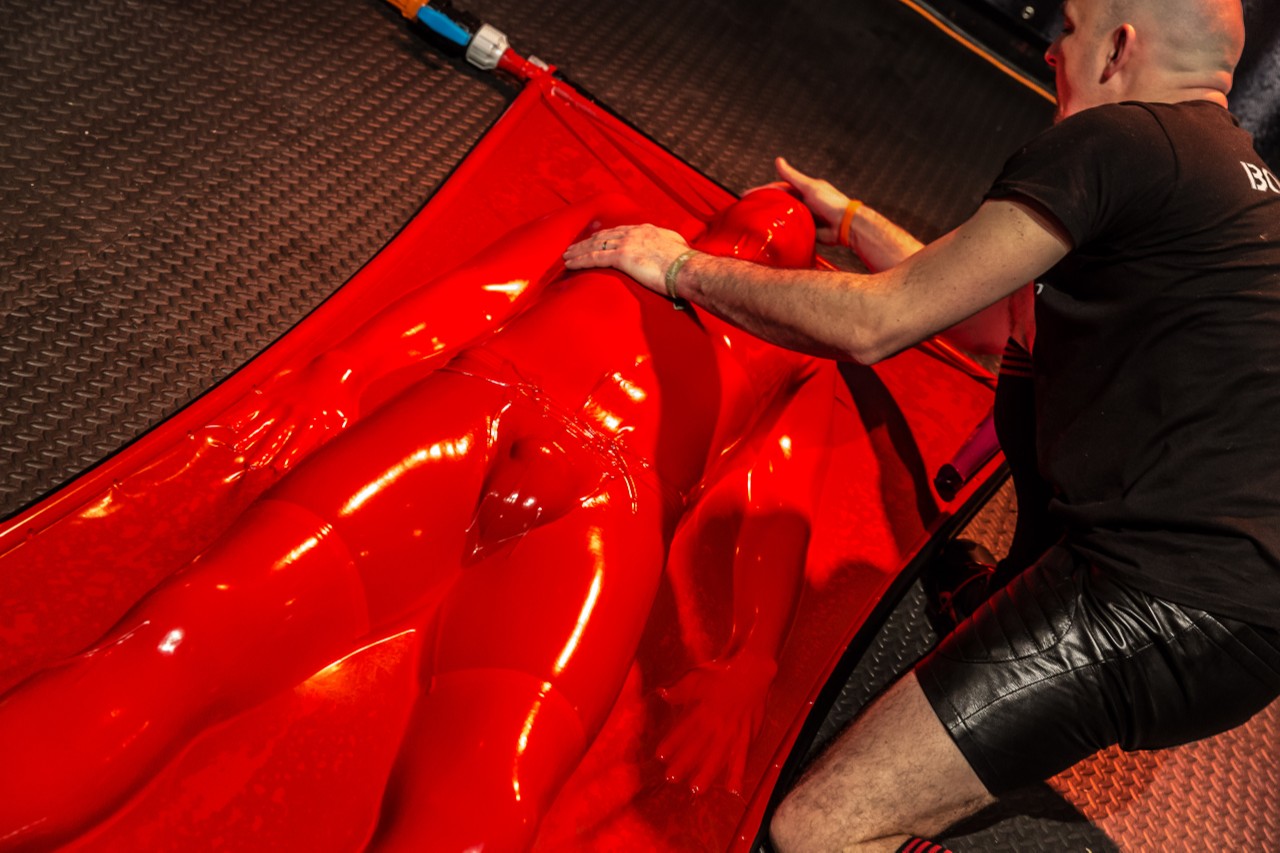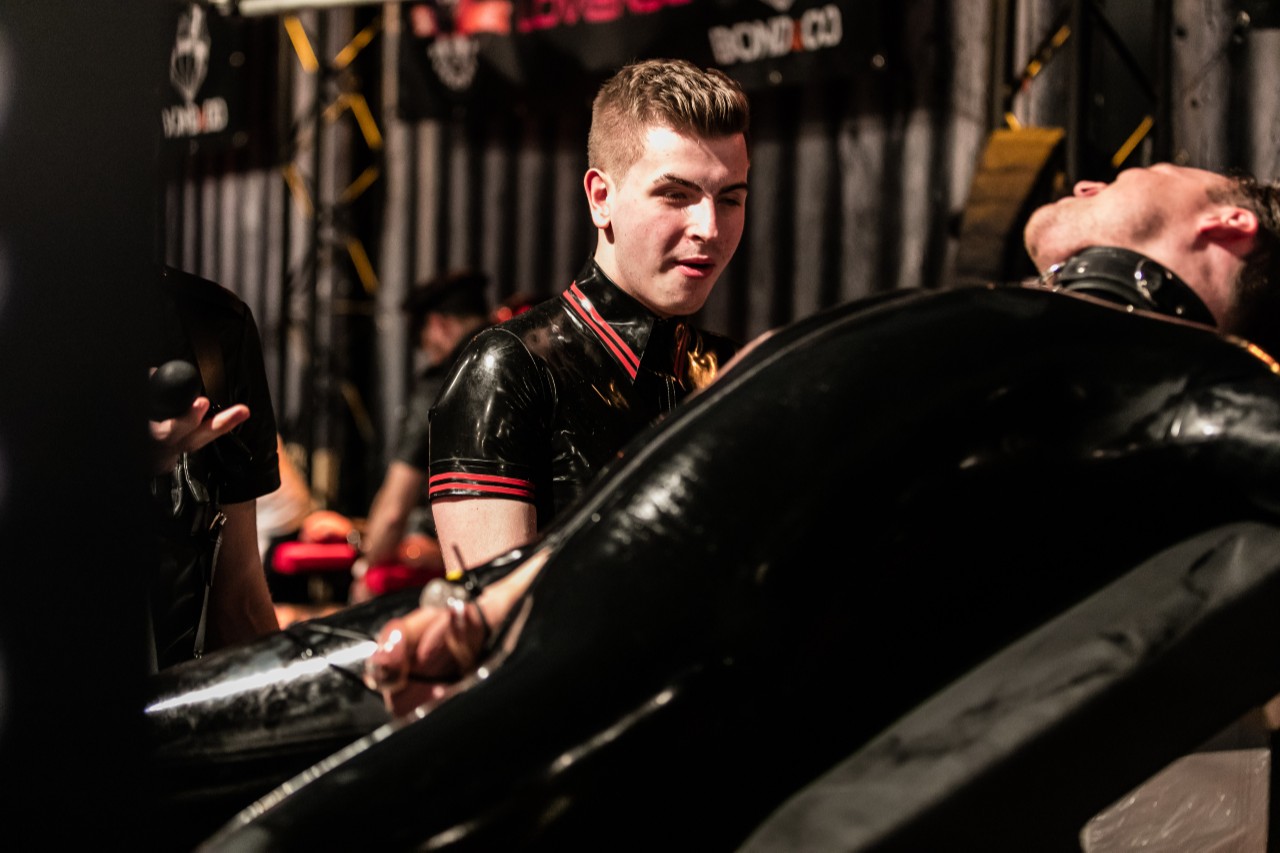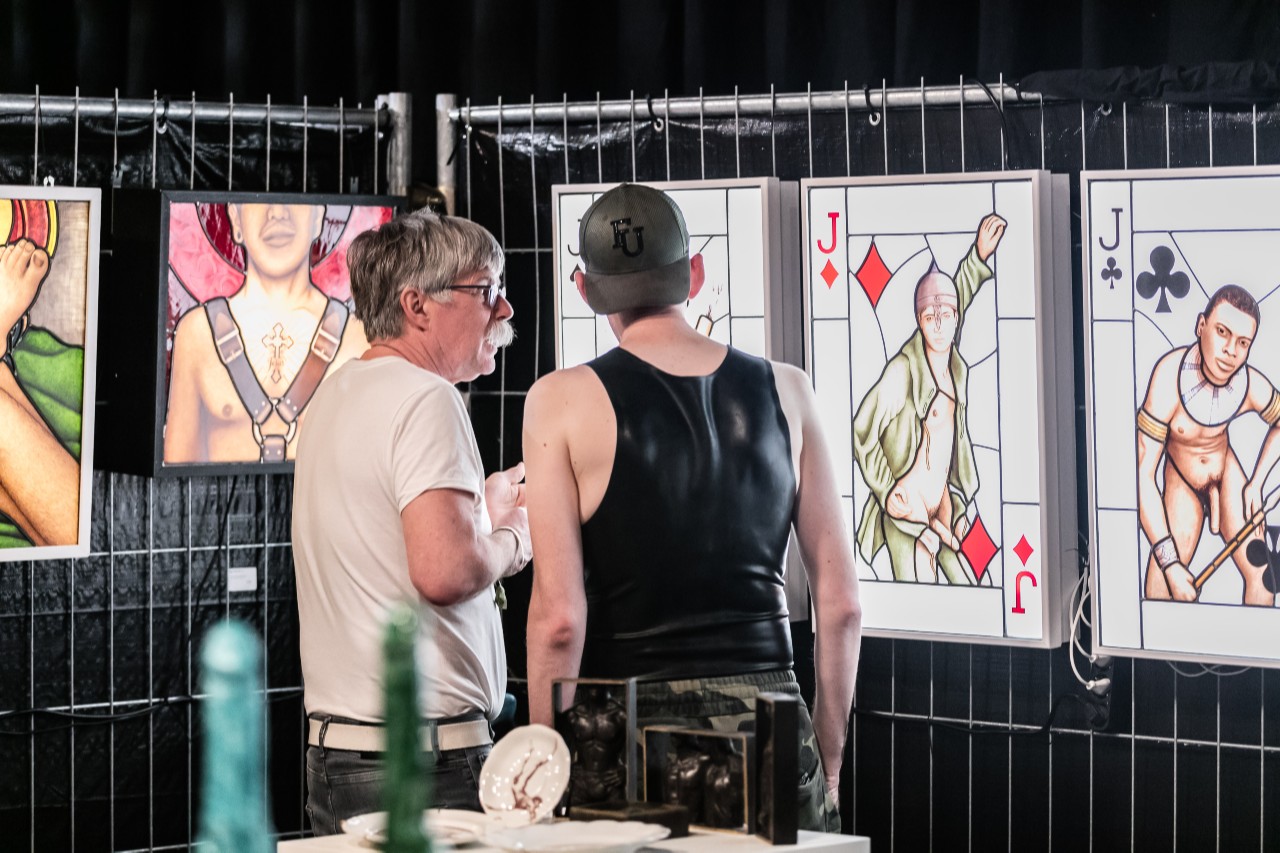 SHOWS & ELECTIONS
After you are done shopping and getting tied up somewhere don't forget to visit one of the many elections and award shows
Fetish Cabaret
Darklands is proud to present its very first fetish cabaret. Various members of our community will perform tonight for your eyes only. The beautiful Mister B Theatre Stage will be the setting of a night full of laughter, singing, friendship and love.

PERFORMING ARTISTS:
• Dries Bondage
• Captain Anchor
• Fion Scott
• Ivana
• John Pendal
• Andron
• Kevin Murphy
• Zsa Zsa L'Amore
PREMIUM TABLE SEATING:
The Cabaret is open to all visiting Darklands. But for the best experience you are able to book your premium seat and table to enjoy the show. Seats come at € 20 per person and can be ordered via our the webshop.
WE ARE ONE FOUNDATION:
All the profit from ticket sales will be donated to the WR1 Foundation, collecting money for the titleholders travel fund.
X-Awards
THE X-AWARDS 2020
The X-Awards aim to place the public focus on people, companies and organizations that have contributed to the development and prosperity of the European gay fetish scene. Through the X-Awards we aim to create a dynamic that contributes to a better future for gay fetish enthusiasts in Europe. We wants to help remove the stigma surrounding fetish and work towards tolerance and acceptance within society. For the fourth edition of the X-Awards, a lot of changes have been made to the structure, nomination process and scoring system. For the first time, the public will be able to suggest nominees. A large committee of key persons in the scene will then create a short list. During December and January, the public can once again cast their vote for the shortlisted nominees.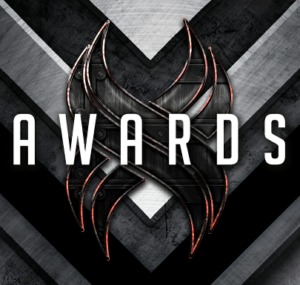 The winners will be announced  at Darklands 2020.

Mr Leather Belgium
Who will succeed Bernard as Mr Leather Belgium? MSC Belgium is proud to host the election of the next Mister Leather Belgium! The contest is open to all gay men above 18 years old who live in Belgium and feel an affinity with the Belgian fetish scene. If you recognise yourself in the following statements, do not hesitate to become a contestant:
• You love to wear leather (and rubber) and would define this as one of your fetishes
• You would like to contribute to a lively fetish community in Belgium
• You get excited by travel and want to be part of the European fetish scene by representing Belgium at some of the bigger (and smaller) fetish events throughout the region
• You find it important to inspire other people to live their fetish and be themselves
• You would like to be part of the election experience, both behind the scenes and on stage. Everyone is welcome to watch the election and vote at Darklands on Saturday!
MISTER SUPERHERO BEGINS
"The night is darker just before dawn. The villains have been defeated and the superheroes are returning. It's a new beginning" One of the most thrilling events of Darklands is returning for a new cycle. Superheroes have invaded the pop/fetish culture of this decade and their number has grown exponentially.  Superheroes from across the world will be at Darklands to save our universe from morality and shame. A new cycle and a new edition with lots of twists. Come and see the new superheroes compete in breath-taking trials and spectacular displays that will leave you speechless. There'll be tight muscles in Lycra, rubber, and neoprene suits. And as much testosterone as you can cope with. Witness an unprecedented struggle which will see only one winner emerge wearing the Mister Superhero Europe belt.
Mr Puppy Europe
Welcome to Mr Puppy Europe, the first and only international title contest to elect a representative for the continental European Pups and Handlers community. Mr Puppy Europe is a title contest for pups from across Europe, created to encourage and to acknowledge service to the Pups & Handlers community. Since 2015, the title holders and the organising committee that supports them have been working to promote pup play and a cohesive community of Pups & Handlers. By joining the contest, now in its sixth edition, you'll be part of the Pack of 2020 and you'll be connecting not only to a community of pups from across Europe, but also to a team of pups, handlers, and friends who are actively involved in community outreach and advocacy. You'll be doing something meaningful to help reach out to more people across the continent. We're looking forward to welcoming the sixth Mr Puppy Europe, and also welcoming yet a new titleholder into our growing family. Join us for another big edition and make a stand for our community!
MSC Belgium and Darklands are proud to present the second edition of the European Bootblack Contest. Following the tradition of American bootblack contests, it is our goal to bring the art of bootblacking to a European audience for the second time. The contest is open to male, female, and sexually diverse bootblacks. They will demonstrate their skills at the Bootblack station in the Darklands market. For specific times, check the updated program on our website (www.darklands.be )or visit the Bootblack station at Darklands.
Every bootblack customer will receive a voting ballot when lining up for bootblack service. You are requested to donate a minimum of €5 tip for their service. 50% of tipping will be used to help fund the travel wallet of the European Bootblack 2020.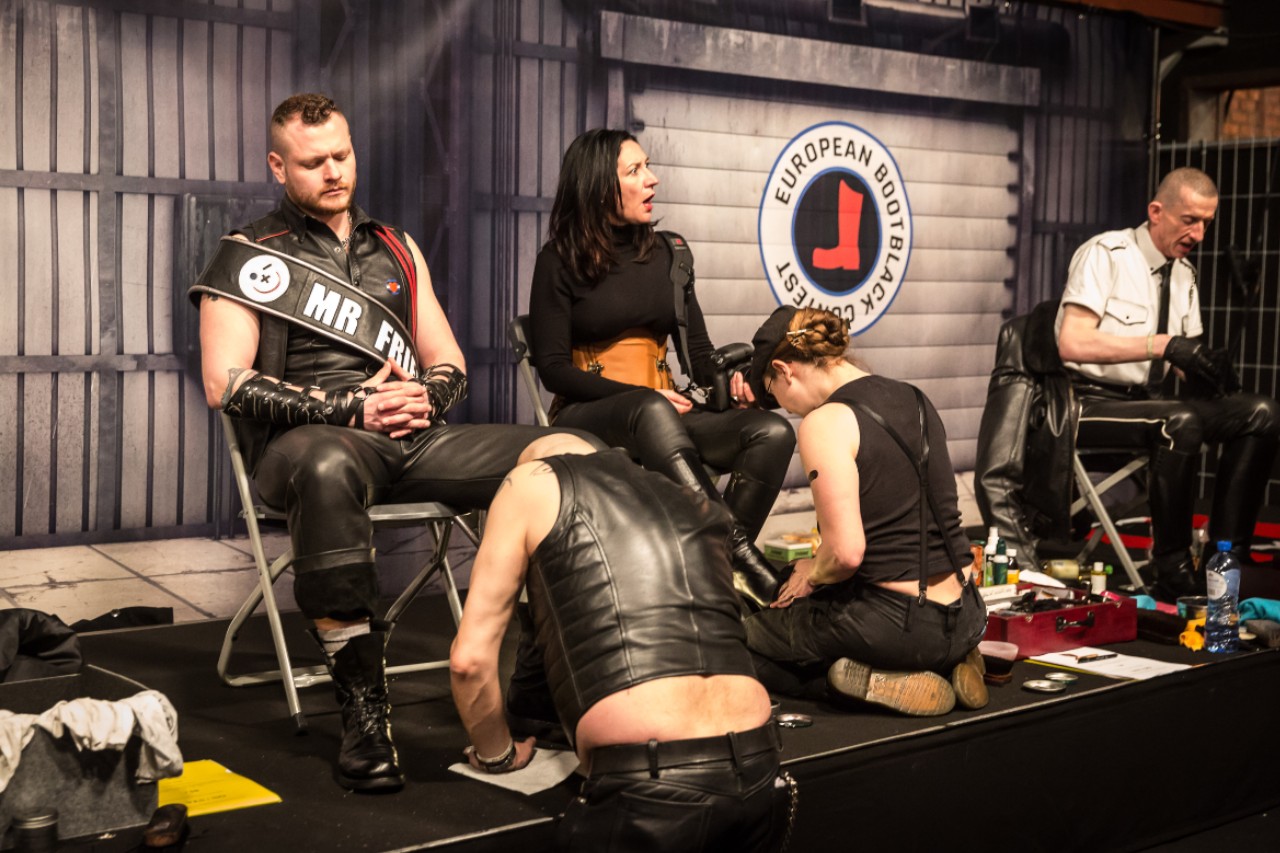 PLAYROOM 2.0
THIS YEAR OUR TEAM HAS RETHOUGHT THE CONCEPT OF A PLAYROOM. FOR THE VERY FIRST TIME THE DARKROOM WILL BE DECORATED INTO DIFFERENT AREAS WITH THEIR OWN ATMOSPHERE. A LIGHT PLAN HAS BEEN CREATED TO OFFER A VIBRANT AND HORNY VIBE.

Safety
Safety is of the utmost importance for us. We want you to relax and enjoy. All our installations are checked by an official control agency. The darkroom equipment is made by the best builders in Europe. Lube, condoms, gloves and hand sanitizer are provided for free.


Innovation
At Darklands they innovate every year, and this includes the darkrooms! They believe that all our play areas should give you a unique and arousing experience. After all, nothing stimulates our fantasies more than something new waiting to be discovered.
Diversity
This year subtle lighting, multiple levels, and an erotic ambience will further enhance your experience as you dive deeper into the realm that is Darklands.  They are also catering to a more diverse range of sexual fantasies and fetishes. There's a wet area, a fisting zone, private cabins, a puppy area, dark mazes, a master play area, and many, many corners and rooms filled with horny guys and equipment to explore.

Themed zones
You'll even find a small play area in the middle of the gear market (with a mirror palace!). But our biggest surprise is the main playroom near the Main Stage. In true theme-park style, you'll discover different zones including Badlantis (home of the filthy Mermen), the Wild West, the Rose Butt Cave (our very first fist cave), and much more.