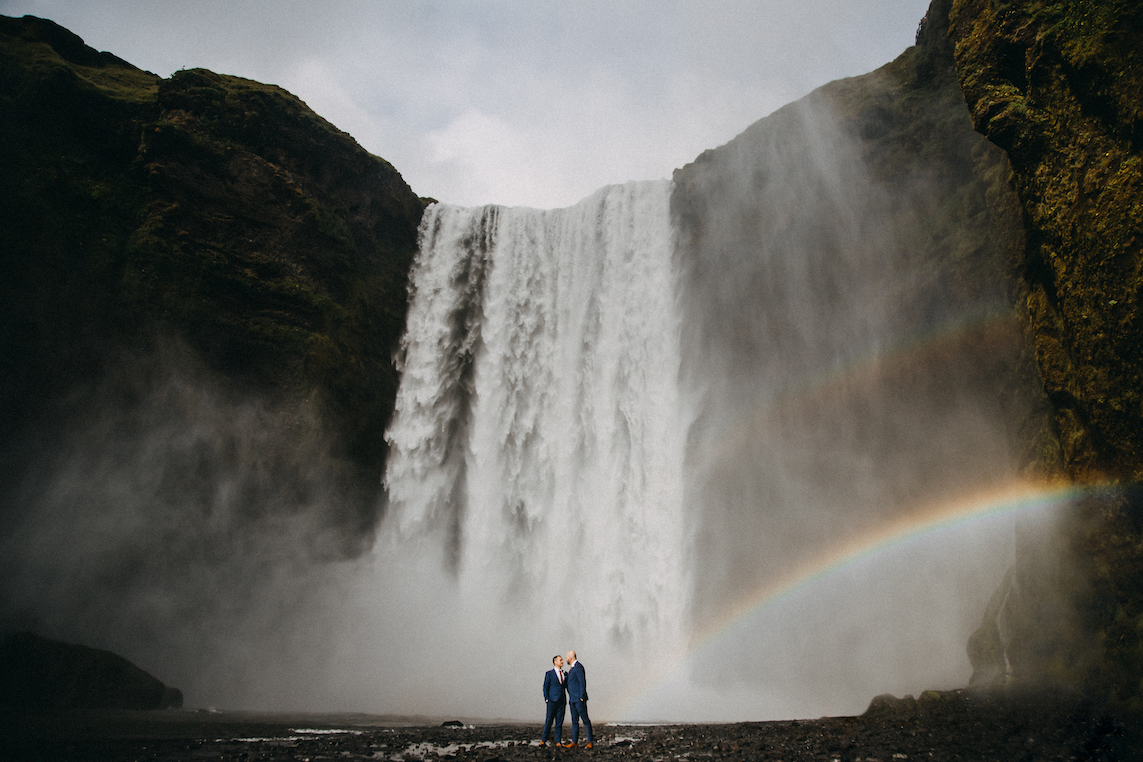 As travel has been halted by the threat of further spreading Covid-19, most countries have banned leisure travel until things improve. This means that almost the entire travel industry is blocked from earning any business. Like most other LGBTQ businesses, those in the travel industry are finding it particularly difficult to stay positive and maintain their business when it's already been a year of restrictions. For years, these businesses have been connecting us with community members and supporting local queer businesses all around the globe. The events that bring us together from city to city are just quietly waiting for the next opportunity to gather us around for some new memory-making. Though they are great fun, these events mean much more than just a good time to many people. Specialty events like fetish weekends or bear weeks, where we can meet like-minded folks to celebrate shared and diverse identities, foster a sense of belonging and connection for those who may lack that during the year. This has great value to our community, plus, queer businesses run by and for queer people within the larger business world is a powerful, political act and privilege we should nurture.  
To better understand the matter from the point of view of those more directly involved, WINGS asked four unique LGBTQ travel-related businesses how Covid has impacted their business and what their plans are for enduring this horrible, historical moment. 
PINK ICELAND
WHAT IS PINK ICELAND AND HOW HAS COVID IMPACTED 
IT
?
Pink Iceland is Iceland's one and only Gay and Lesbian owned Luxury Travel and Wedding Planner. We Operate Private tours & plan destination weddings in Iceland. We also host the country's Winter Pride festival, Rainbow Reykjavik. 
Covid has had more impact than we could have ever imagined. During Covid, we celebrated our tenth anniversary in business and really looked back on how incredible our journey has been. Thousands of LGBTQ+ travelers welcomed to enjoy our country and over 600 destination weddings were planned. When Covid hit everything stopped. Instead of the 130 weddings, we had planned, we only did a handful, our business was reduced by 97%. 
Unfortunately, we had to lay off our staff for the time being and go into hibernation. We're still responding to emails and keeping up on social media but as far as travelers in Iceland, they are very few and far between. One great thing that came out of Covid is that we founded a skincare company during our very slow time: Æsir Iceland CBD, high–quality skincare products infused with CBD with one of Pink Iceland's previous clients. Now we are doing the 2 simultaneously and really enjoying it.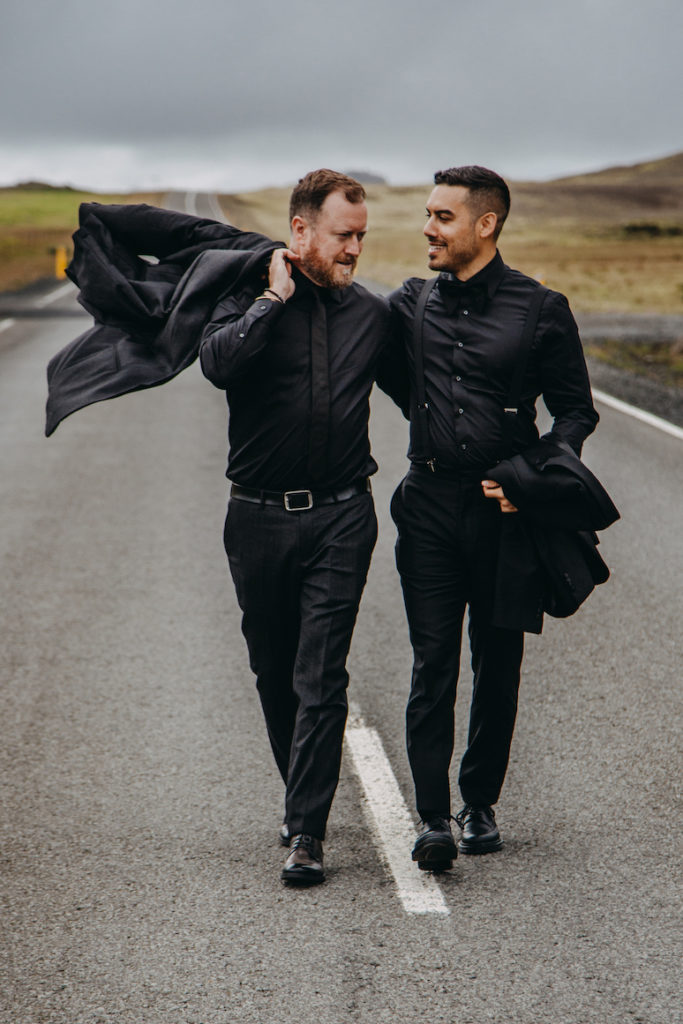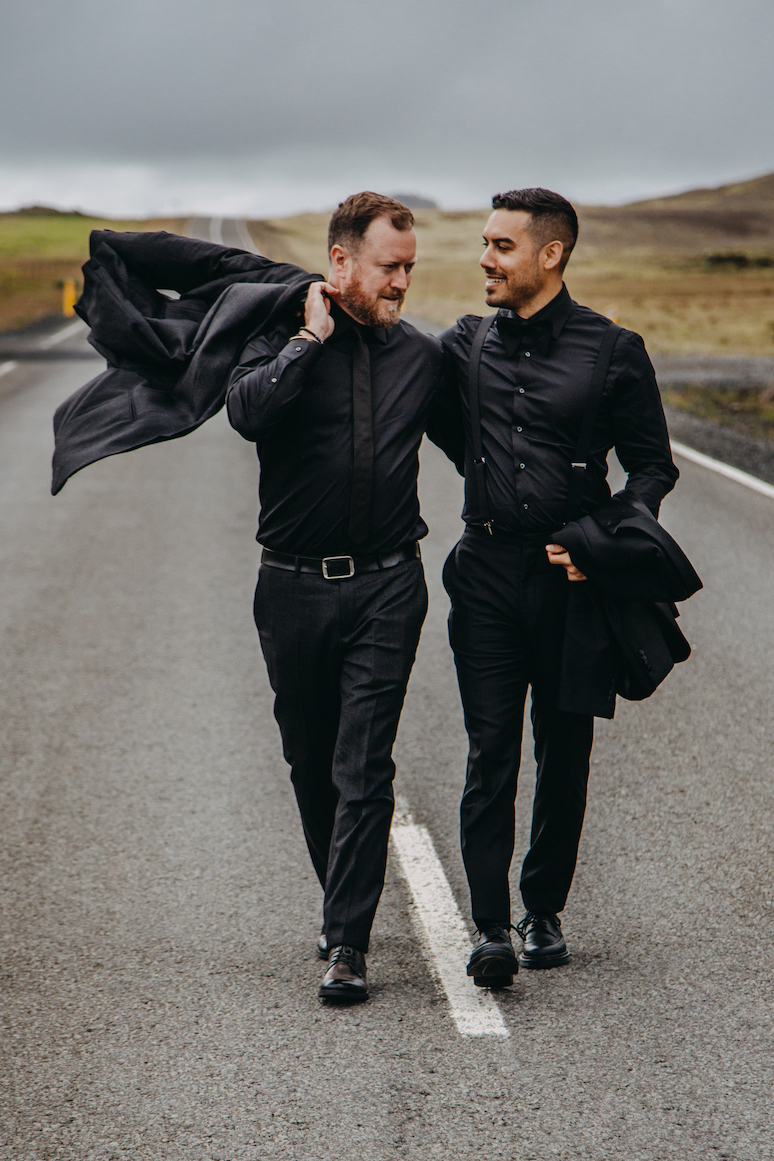 WHAT ARE YOUR HOPES FOR THE NEAR FUTURE?
The other day, we had great news when the Icelandic government announced that the borders would be open for everyone who has been vaccinated for Covid or has antibodies. We are slowly receiving more inquiries about travel and wedding in Iceland and can hire our Pink Iceland team back. We hope that when people are able to travel safely again that they will look to Iceland and Pink Iceland and we will be able to let more people in on just exactly how amazing Iceland is. 
What is something exciting you can tell our readers about your business that will entice them to contact you when travel opens up again?
Volcano Weddings! I don't know if you heard but Iceland currently has an active Volcano erupting on one of the peninsulas close to Reykjavik. Pink Iceland has an amazing plan to get you married there – or if you are thinking about proposing, there couldn't be a more exciting and unique location. We're lucky as the eruption could last for a long time, it's gorgeous to look at and poses no danger to humans as it's set in an isolated valley – how perfect! 
Where can people find 
out more about PINK ICELAND
?
Pink Iceland is all over the internet! Our beautiful webpage is: www.pinkiceland.is and our handle on any social is: @pinkiceland – we're even on Tiktok!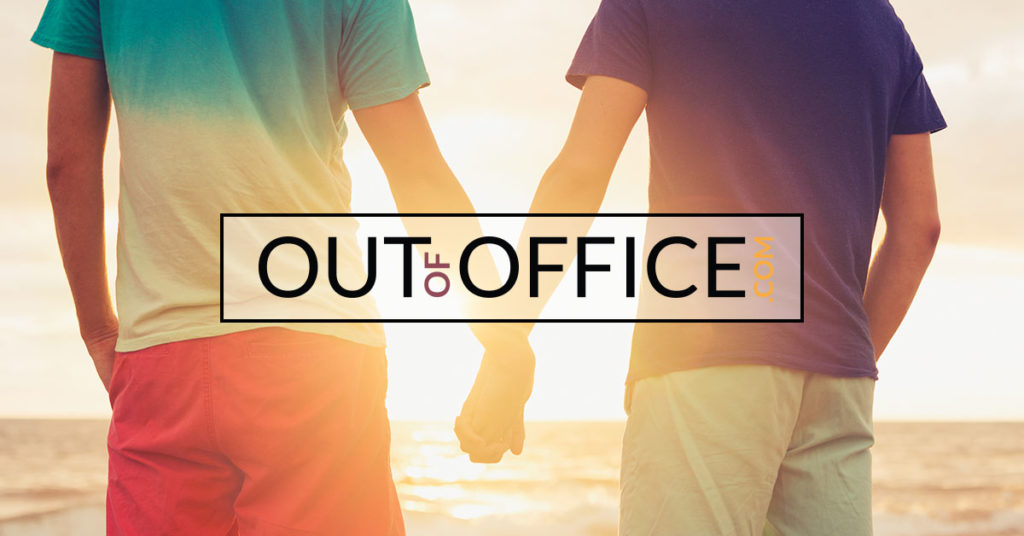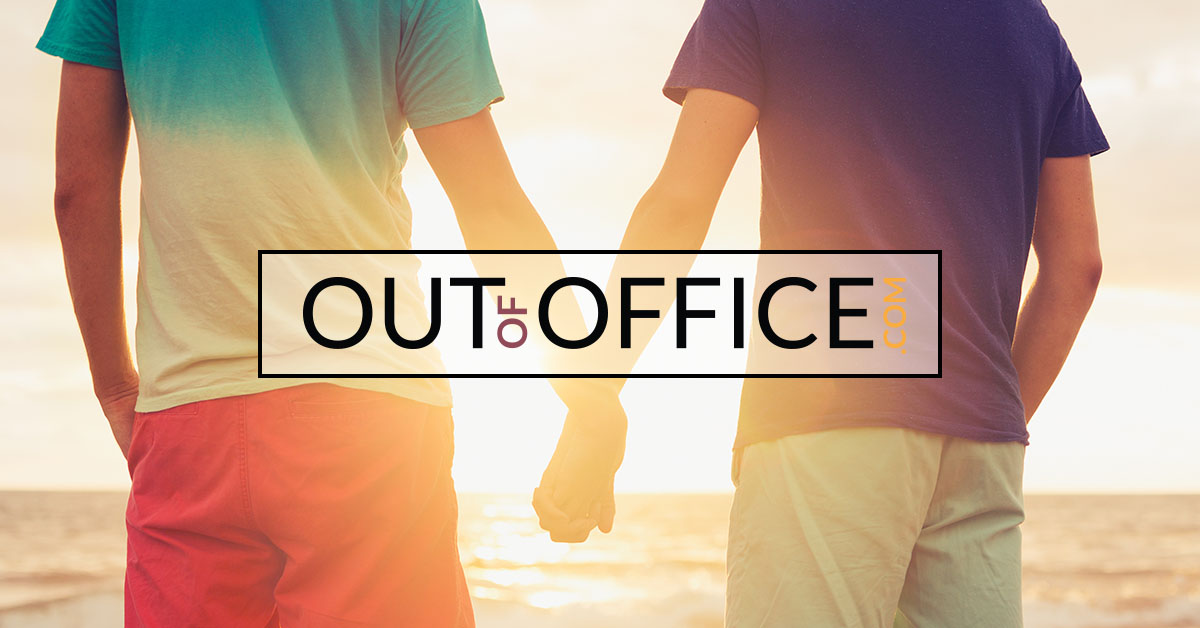 TRAVEL GAY
What is Travel Gay and how has Covid impacted it? 
Travel Gay is the world's largest LGBT+ travel website. We offer the ultimate guide for LGBT+ travelers, covering almost any destination on earth you could think of – from Alaska to Zurich. You can find the most up-to-date information about bars, clubs, events, and extensive hotel listings. We have over ten thousand venues on our website. 
Covid has affected everyone. Naturally, we've seen a drop in traffic as most international travel has ground to a halt. Our traffic is holding steady now and we can see huge pent-up demand for travel Whenever the news cycle becomes more positive, we see big spikes in traffic. When it's safe to travel again people will be jetting off. The lockdowns have reminded us to value the freedoms we have and often take for granted. There's no greater freedom than the ability to travel extensively. 
Businesses are still advertising with us. Our sister company is OutOfOffice.com, a luxury LGBT+ tour operator. They are still taking bookings – mostly for 2022. The Maldives, the Greek islands, and other remote destinations are becoming ever more popular. Prices are good now but they will soar as that demand starts to come through. It's a tough climate but we are still profitable. 
What are your hopes for the near future? 
We hope the vaccine rollout continues at a strong pace. Some countries have surged ahead with vaccinations, others have struggled. We hope to see a more joined-up approach to the vaccination effort. We really are all in this together: Covid doesn't respect borders. Travel corridors will open up allowing limited travel before the world fully reopens again. It really comes down to the vaccines. 
What is something exciting you can tell our readers about your business that will entice them to contact you when travel opens up again? 
We see the data from our millions of users worldwide every day. People are searching for travel inspiration as we speak. Travel will bounce back in a big way when it can. Responsible travel will become ever more important. We've been working as hard as ever this year, adding hundreds of new editorials and keeping all our city guides up to date. Check us out and start planning your first post-lockdown trip. 
Where can people find out more about TRAVEL GAY? 
It's very easy to find us. We rank at the top of Google for most of the key search terms in our niche. If you've ever typed "gay bar Mykonos" or "gay bar New York" while on vacation, you've probably landed on our website. All the travel info you'll need can be found on travelgay.com.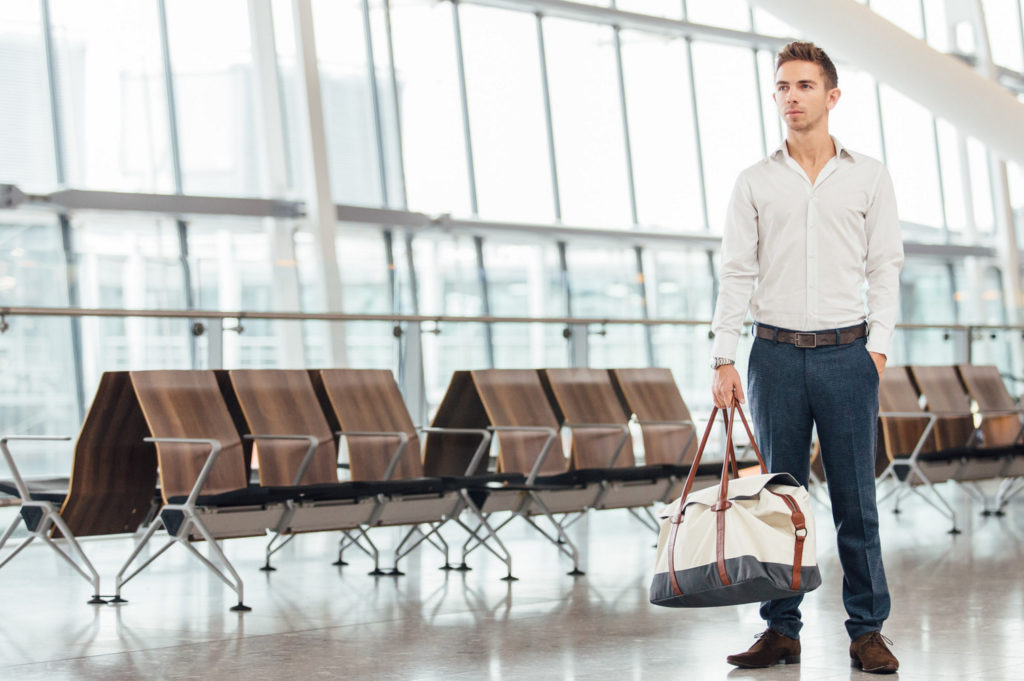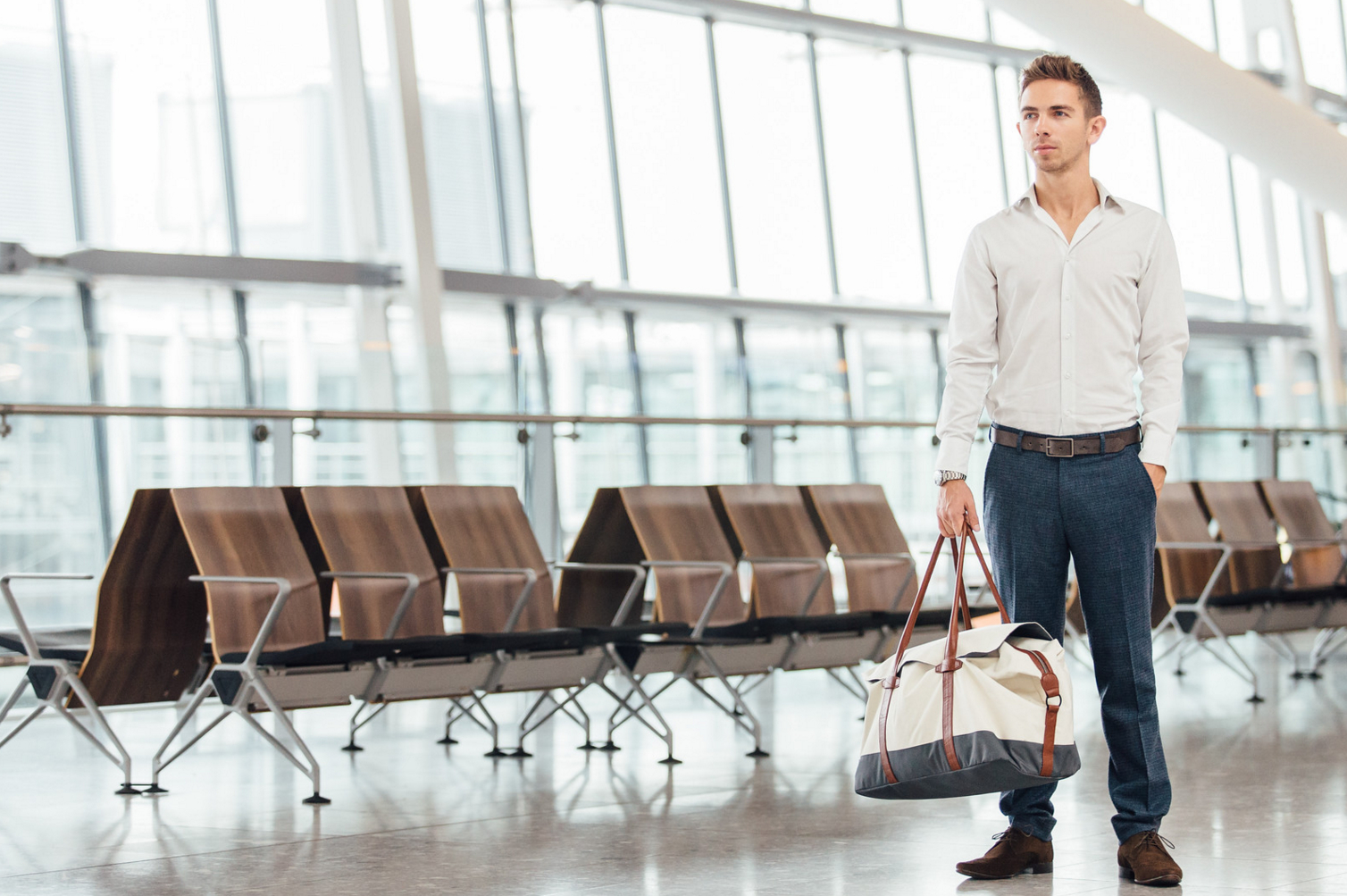 PITBULL EVENTS
What is Pitbull Events and how has Covid impacted it? 
Our business has two primary branches, the first is large–scale nightclub events catering to the LGBTQ community in Canada with regular events in Toronto, Montreal, and Vancouver. The second branch is our annual Caribbean Cruise primarily catering to gay men. The cruise occurs every winter and attracts roughly 500 attendees. 
We have had to completely close every aspect of our business as all of our events are high attendance in-person events. The nightclub industry in which we operate has been completely decimated and some of our venues have permanently closed during the pandemic due to loss of business. Our last event was March 10th, 2020 which funnily enough was an event celebrating our 10th anniversary of being in business, we were going to relaunch our brand with a redesign following that event to usher in the next decade of operation but we've had to put that all aside for the moment. 
Unfortunately, there is not much we can do like everything in our industry has been shuttered. We've tried to support our artists (DJs, dancers, drag queens, and entertainers) as they transition to digital shows but we have not been able to find a proper way to translate our business model into a digital medium as our business was very experiential. Every one of our events was very unique and based around a specific theme and therefore each event had a different experience than the previous one. 
What are your hopes for the near future? 
Our first hope is that everyone we hold dear, our patrons, our staff, our entertainers, the venues we work with, and our suppliers, all come out of this pandemic safely.  After that, we are looking to see how we could slowly start re-opening our business when the time comes. We will probably be mandated to do smaller events to follow healthy guidelines but any event of any size will be a joy to have after the last year. Ultimately, we hope that the pandemic has not soured people of experiencing large-scale in–person events. The last year has really encouraged people to isolate themselves from their fellow man and we sincerely hope that once it is deemed safe for people to congregate in large groups that they will do so with the same zest for life that we had before the pandemic. 
What is something exciting you can tell our readers about your business that will entice them to contact you when travel opens up again?
That our personal goal will always be to make sure you have the best time humanly possible if you come to one of our events. We will strive to make sure that you leave a sweaty elated mess with the immediate desire to do it all again. Celebrating life is our motto and we will strive to do that again as soon as possible.
 
Where can people find out more about PITBULL EVENTS? 
On Facebook and Instagram, we're @pitbullevents and our site is www.pitbullevents.ca 
SLEAZY MADRID
What is the organization behind the international party, Sleazy Madrid and how has Covid impacted it? 
Our business is specialized in the organization and planning of fetish festivals and electronic music events, such as the very popular Sleazy Madrid. The pandemic has taken a toll on us and of course, the overall nightlife scene. The National Federation of Leisure and Entertainment Entrepreneurs called on the Government of Spain to draw up a rescue plan worth €800 million that is included in the new package of measures and aid to small and medium-sized entrepreneurs (SME). The sector has recorded losses of €2.85 billion so far, due to restrictions imposed by the coronavirus pandemic. 
In addition, different protests and mobilizations are being organized. Among others, the staff of these establishments, from the waiters to public relations, to DJs, and more are mobilizing through social media to show their support for each other. 
If before the summer the clubs are not reopened, or a plan of direct economic aid is not injected, 70.2% of the SMEs in the sector run the risk of ending up disappearing by the end of spring. Hope is placed on the rapid vaccination campaign, in our case we intend to resist until they allow us to open.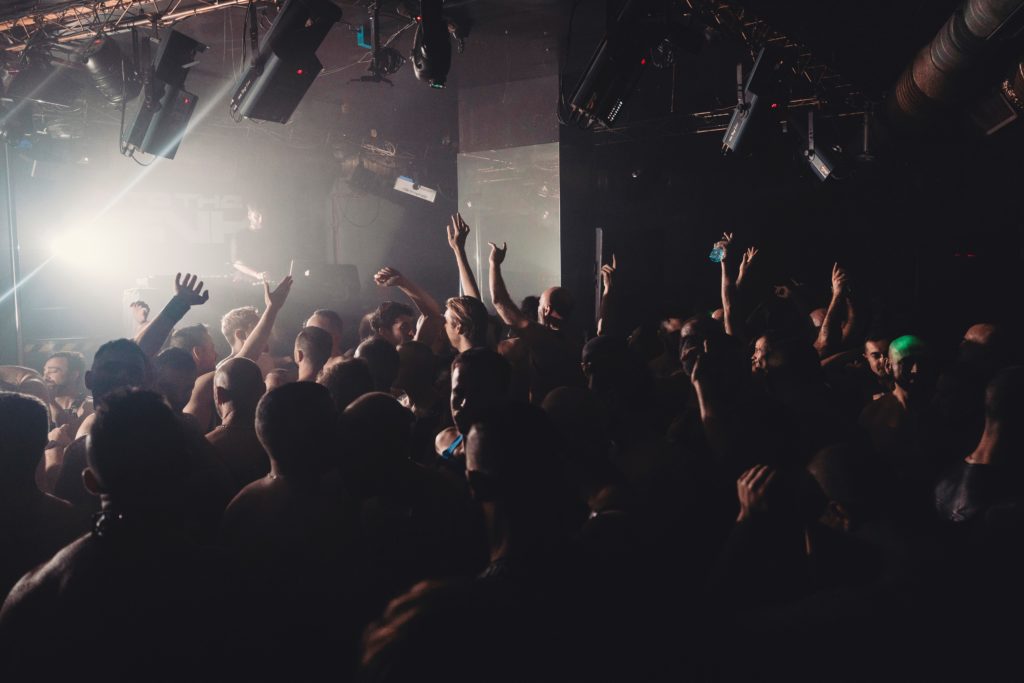 What are your hopes for the near future? 
We are beginning to see the light because the results of a test carried out a month ago about a massive musical concert in which all preventive measures and security protocols were used have been verified and the results have been satisfactory. This plus the help of European funds arriving, as well as the rapid vaccination process all around the country. 
What is something exciting you can tell our readers about your business that will entice them to contact you when travel opens up again? 
We are putting all our energy into the quick reopening of clubbing in Madrid. The authorities, for the moment, are already preparing a decree so that discos and nightclubs can resume their activity with all the security control measures as soon as possible. 
In our case, and in particular, we have already prepared the complete calendar for the reopening of one of the most emblematic gay clubs in the capital, STRONG The Club C / Trujillos 7, where each one of our party brands will take place. Events and festivals such as INTO THE TANK, ODARKO, SLEAZYMADRID, NOCTOX, THE BOILER, AT SUBSTATION, etc. And after this long period of the pandemic, finally, we will reopen under our new management. 
Where can people find out more about SLEAZY MADRID and all your other amazing ventures? 
People can find all the information available both on our official pages and on social networks: