In December of 2021, two friends Sander and Ewout, along with the 'District of West' in Amsterdam, took something as simple as some paint and concrete and made a powerful statement of inclusivity and LGBTQ+ acceptance in their neighbourhood. But there is more to the story… 
Take us back to the very start: How did this idea of yours come to fruition and why now? 
Sander:   "It all started on a warm summer's evening. We were sat together talking over a bottle of wine. A few glasses in, and the conversation turned to the state of the world and the LGBTQ society and the ongoing violence they were facing, and we felt like we should do something. But what could we do? We brainstormed some ideas that we felt would hopefully better the lives of the LGBTQ+ people in our area. Each city district receives a budget for the locals to propose a spending plan every year. We applied, suggesting that a crosswalk and benches be painted with the rainbow flag on the main neighbourhood square. Our plan was approved, and it was then up to us to gather enough votes in favour of the plan, for the city district to execute it. We never set out to tell other people that their beliefs are wrong or that they should think like us. We just wanted to show them that the LGBTQ+ community is part of this multicultural city we live in and that we are here to stay. And hopefully, by having some physical manifestation of our presence, the queer people in our area would feel less alone." 
Ewout: "In the months preceding the rainbow walk incident, there was a series of violent events against our community – gay flags were ripped down, and a building was set on fire! So, we were very cautious that whatever we decided to do wouldn't add to the polarization that's already happening. Rather it would be something playful and positive that could kickstart a broader discussion regarding the dwindling level of tolerance towards the LGBTQ community. Then two days later, after painting the rainbow crosswalk, it was vandalized; daubed with the words "NO HOMO" and "XXX". That got the balling rolling with the news making it all the way up to the municipality level. I was even led to understand that our mayor Femke Halsema was involved and personally very pissed off! As seemingly discouraging as it was, I think the vandalism was necessary to highlight the reality of what is actually going on."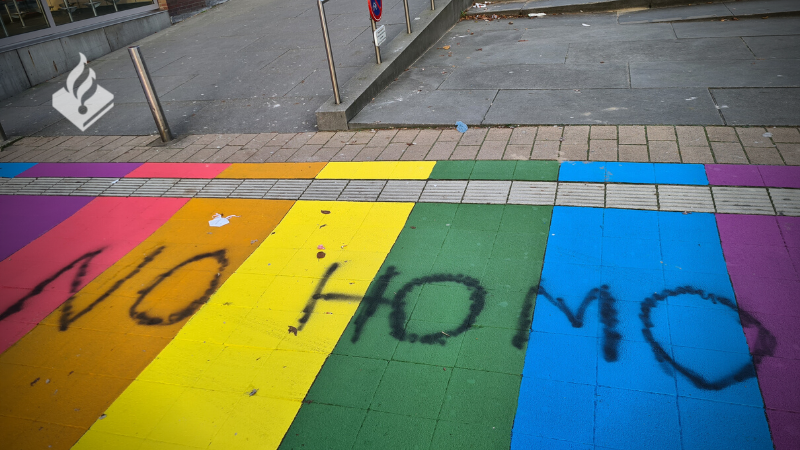 Tell us about the response you receive from the institutions involved and the media that covered this initiative.  
Sander: "We weren't really surprised that the pass was vandalized. If we had been, we wouldn't have thought that it was necessary in the first place. But for it to be that soon after – that was kind of shocking. It was heartwarming, though, to see how it affected everyone. The city council responded to the vandalism immediately and cleaned it up immediately. They promised that if it happened again the day after, they would be back out there painting it back again. The police had detectives right away looking for suspects and reaching out to witnesses of the graffiti. It was all hands on deck, and the overwhelming amount of support from our allies was just beautiful to see."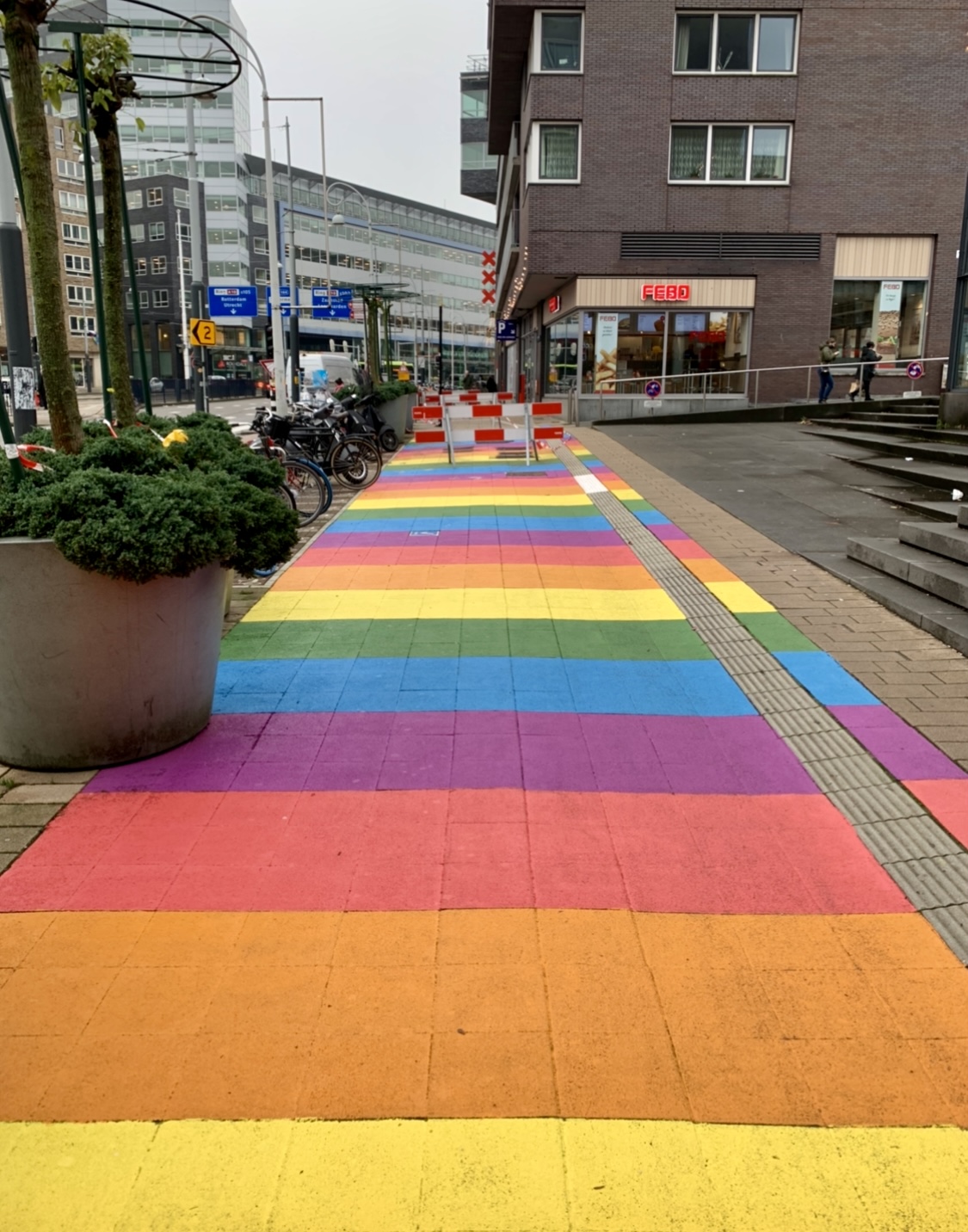 We also hear that there is a 'part three' to your plan coming very soon! Tell us about that and why you believe it will make a positive impact. 
Ewout:  "We plan to try and connect education, sports and dialogue. We will form groups consisting of LGBTQ+ youth and migrant youngsters: another group facing their own set of issues. First, we will separate the groups, encouraging them to talk about their core values. Then later, we will have them come together and hopefully realize that they aren't that different behind the facades of religion and culture! Through a series of workshops, they will design punching bags with some LGBTQ+ related themes. The punching bags will then be placed in different areas in the west, forming a rainbow route. This is our way of trying to non-formally educate the residents of the area and let them become ambassadors. By collaborating on something tangible and talking about their experiences, we hope they will gain understanding and trust and realize it can be fun to work together."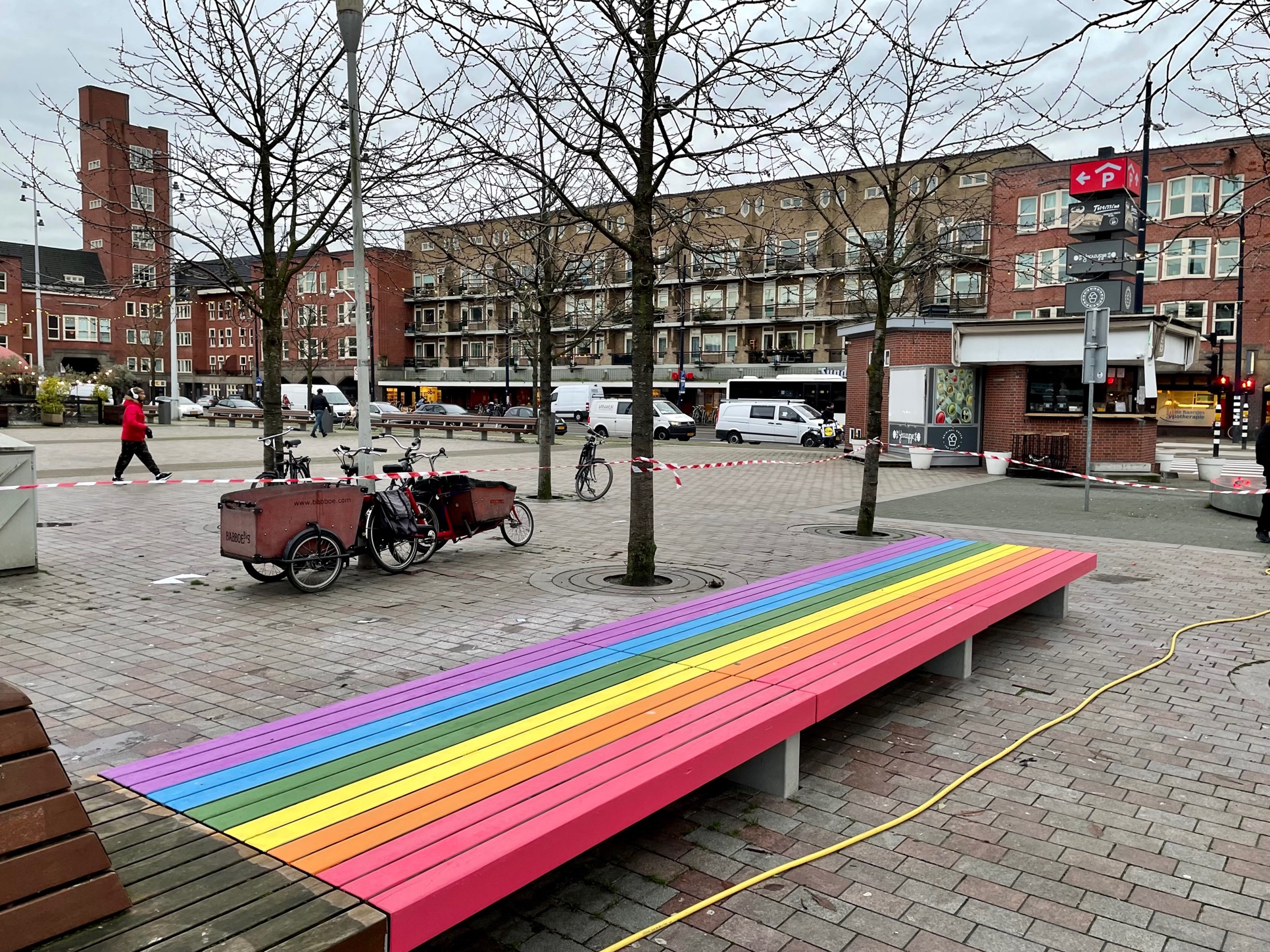 Your story will hopefully inspire others to be proactive in making a difference for our community too. But for those who do not know where to start, what do you suggest they do? 
Sander:  "The main thing to realize is that you can start with something as "small" and simple as hanging a rainbow flag out of your window. Or you could pay a visit to an elderly home and socialize with the queer residents there. If you are looking to take a bigger step, search for some initiatives you can get involved in within your area. If there are no initiatives that strike a chord with you – create your own! Go to your city council and ask if they also have a budget to spend. If they do, start writing up your plan and gathering votes!" 
Sadly, Sander and Ewout
'
s story of witnessing a resistance towards accepting the LGBTQ+ community is not unique to them nor their neighbourhood. All over the world, there are places where queer people
'
s hard-won rights are not always guaranteed. Or worse: simple rights of acceptance and equality not yet granted in the first place. The fight is long from over, and whilst it can sometimes feel impossible: there are ways in which each and every one of us can be doing something to make a difference. Whether for yourself or the future generation of our rainbow family, let this story serve as an example of the importance of that fight.