Have you been wanting

to

plan

something specia

l recently?

Maybe a

romantic night out with j

ust the two

(or three)

of you

to enjoy. A break

from the

same old

r

outine

,

to spend

some

quality

time

with

each othe

r

, d

ress

ed

in special

outfit

s.

You'd probably

want to do this i

n your own perverted, kinky way

too

.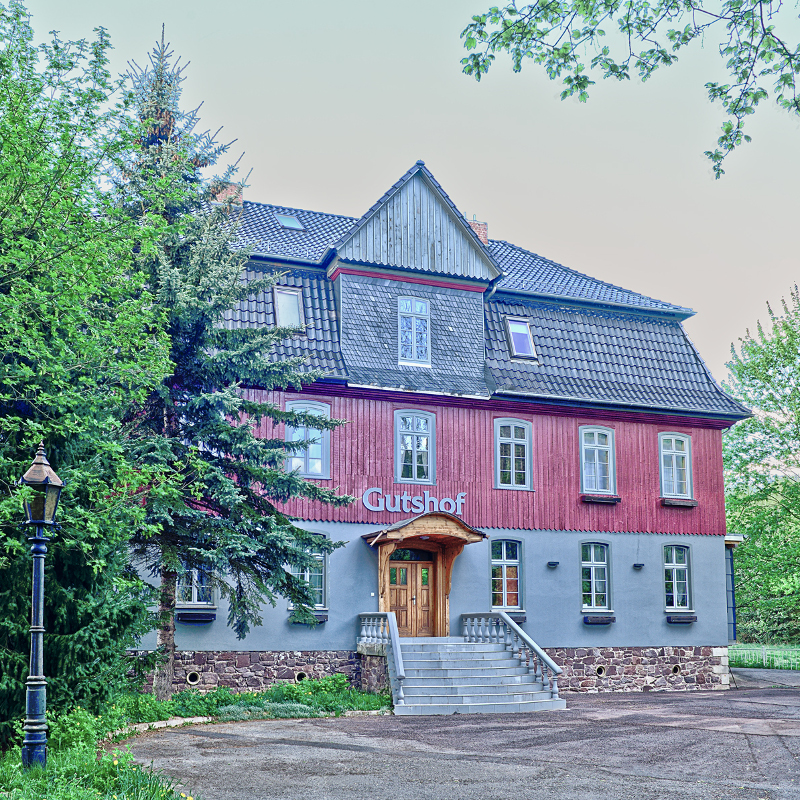 Perhaps it involves putting your partner in bondage, or towing them from the ceiling? Or blindfolding and binding them to a St Andrew's cross. Maybe put them in a body bag, a cage, or even a crate and you lock it shut. Maybe you would enjoy fun on latex sheets or better yet, you enjoy sitting on a throne, your favourite music playing, with a glass of champagne in your hand and your partner lying at your feet. Does this sound like something you'd like? Luckily, this romantic and luxurious BDSM play paradise exists. It exists in Germany, of course, and my partner and I happily discovered it and feel the need to let everyone know about it. Because it was just that good!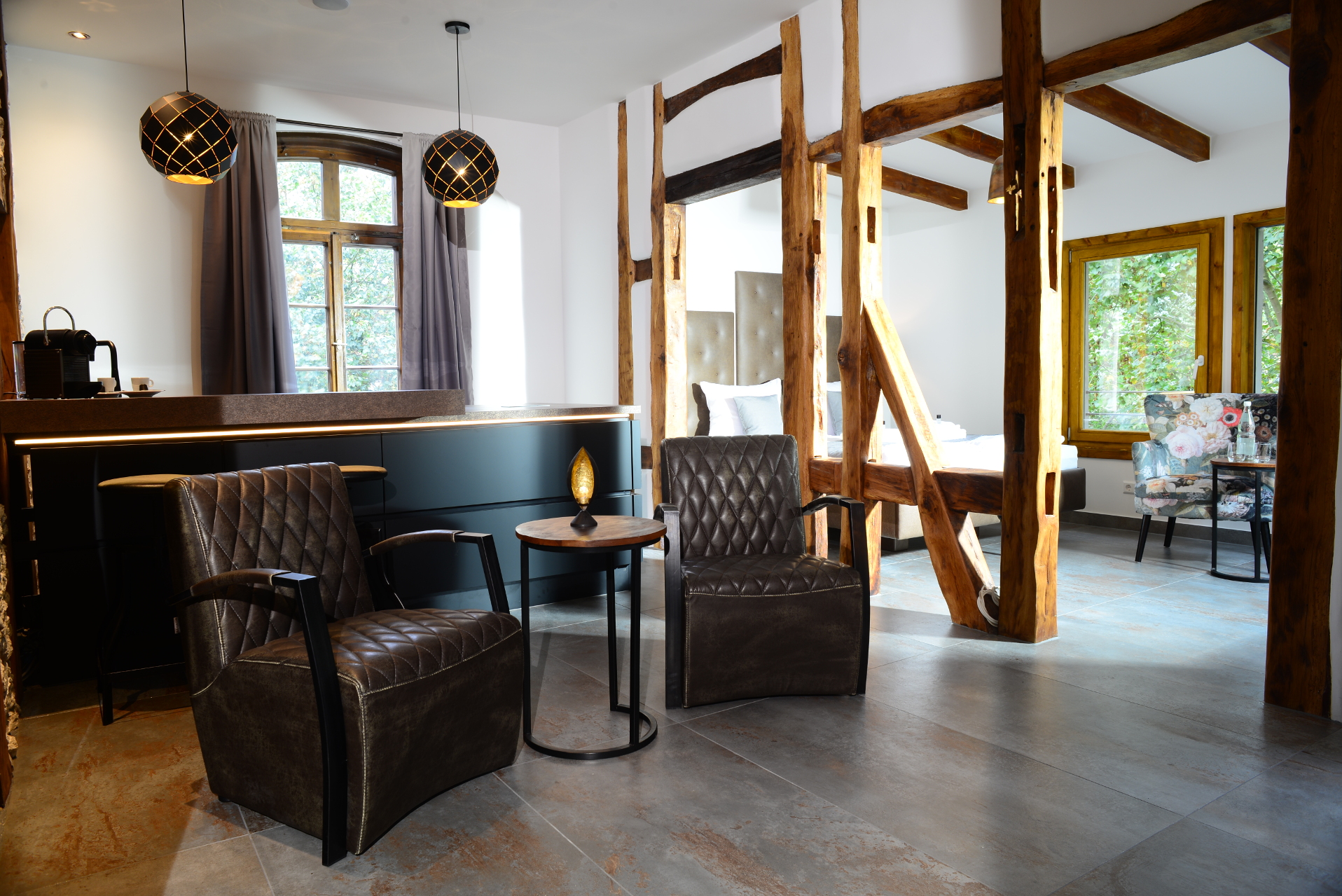 In the German village of Nordhausen which is located in the center of Germany on the edge of the idyllic Harz mountains  (280 kilometres from Berlin)  , you will find the SM apartment hotel: Der Gutshof (which means something like: The Manor). It's just as the brochure describes it, 'A bizarre dream world: A total of 700 m2 of decadent themed holiday apartments where the possibilities are endless. From romantically playful a la Fifty shades of grey, to the "high academy of eroticism" for the experienced kinkster.' The different apartments vary in furnishing from "romantic", "classic SM" to "latex", while some are more focused on wellness and relaxation with features like a sauna, private terrace or a panoramic view.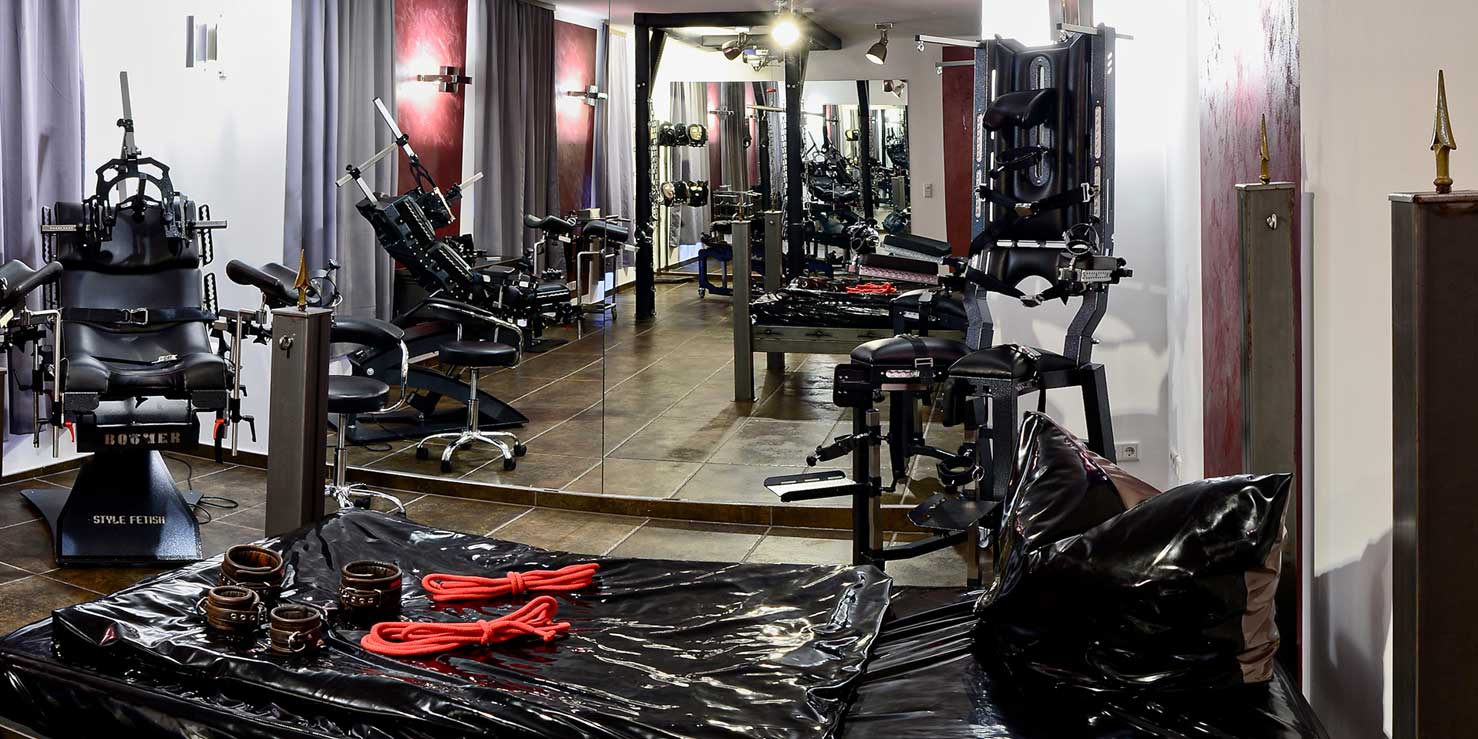 The apartments are all different in style.  For example, some are sleek and modern styled apartments while others have rustic old beams in the ceiling. Whatever style appeals to you, they are all equipped with an abundance of play space. They are all equipped with the most beautiful playground equipment and attributes that you can think of, with latex clothing and masks (including Feitico and RubbersFinest). In addition, you can also book a few extras, such as a fucking machine, Sybian, smellbag or the Venus 2000. What must be said is that everything is cared for and maintained down to the last detail. A stay at Der Gutshof is really the ultimate in BDSM and eroticism luxury. 
It is a pity that there aren't many kink and BDSM residences in the Netherlands. While we, the Dutch, are known for our open-mindedness and our many play and kinky dance parties. As a modern and progressive country, we are quite far behind in terms of establishments. The perverted connoisseur has no other option than to go abroad. But, when you can make it a fun road trip and for example continue to Berlin, and catch a play party or at least make it a nice city trip, it can be a perfect little holiday.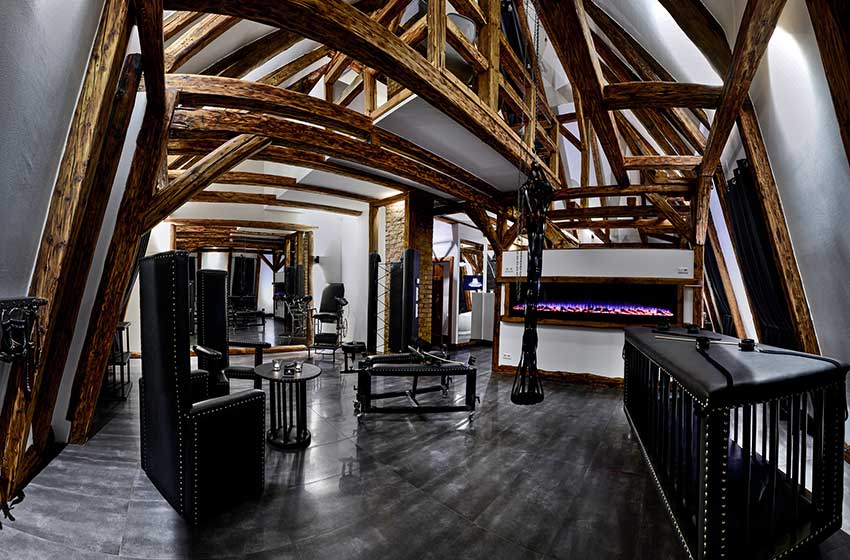 After our stay in der Gutshof in the latex apartment (LatexWelt), we were very satisfied but we knew right away that we wanted more! We can't wait to plan another stay and discover the other beautiful apartments.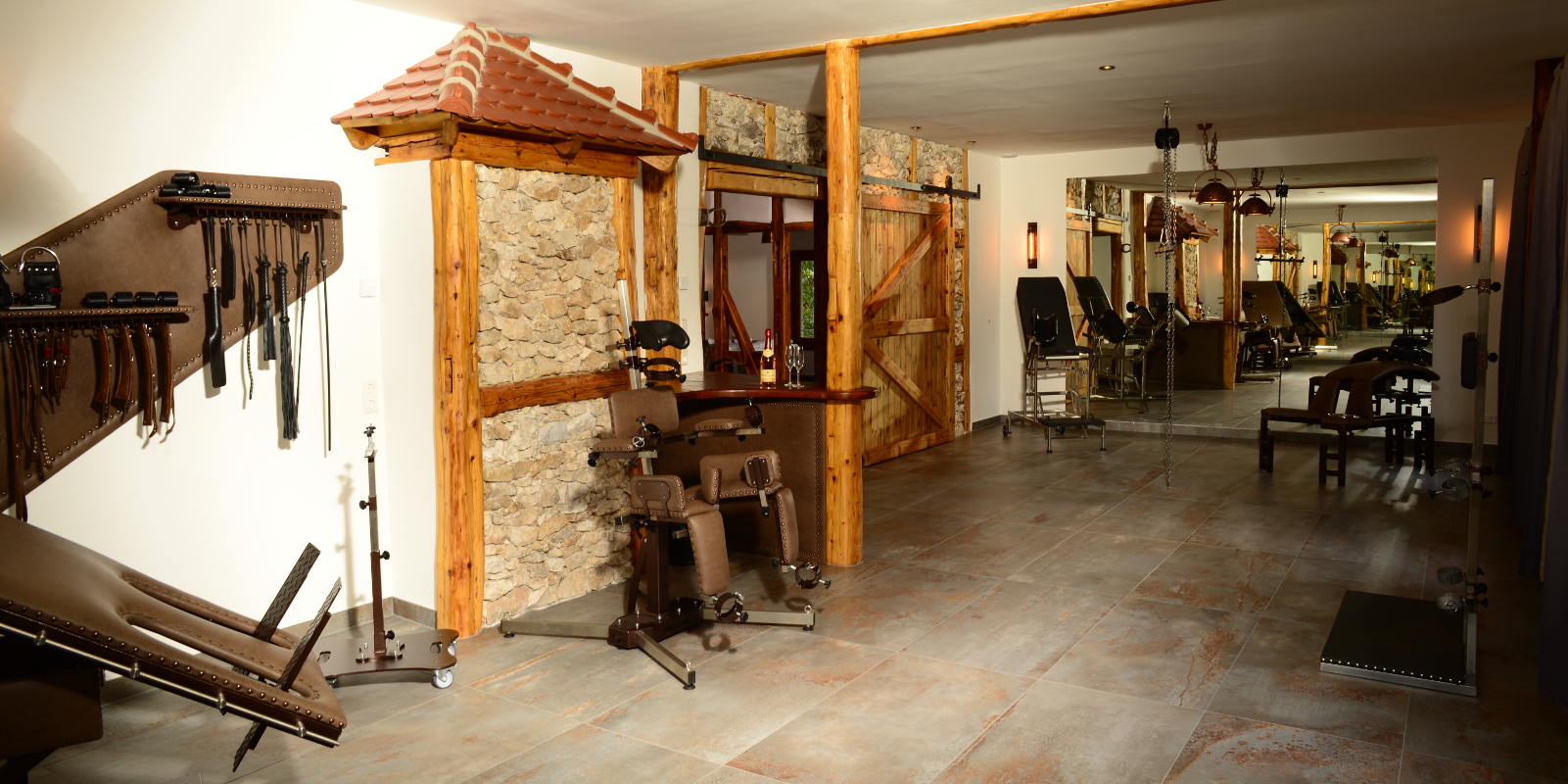 For more information you can take a look at the website of der Gutshof www.der-gutshof.de  ,  The individual suites are described here one by one. There are videos to watch on youtube. However, I have to say that in reality it is much more impressive.