I don't really believe that the outcome of any event or situation is predetermined by some higher power or fate, but sometimes I can't help thinking it is. And before I share a recent example of just one of those situations, I want to assure you, that yes, you are reading a review of a fantastic new lubricant by Mister B named LOAD. So please, bear with me!
It's early December 2021 and I'm in Berlin having dinner with one of my besties. We're in a hipster restaurant with no name (so you know it must be AMAZING) to feast on ramen and traditional fish cookies and our conversation quickly shifts from the usual 'Hey, how are you's?' to topics that actually matter, in this case: lube.
My bestie tells me he has been out all day trying to find a bottle of personal lubricant that comes with a pump. And I don't know if it has anything to do with supply chain problems or him not being able to use Google, but he couldn't find one. In the end he went to the HEMA in Berlin, got himself a big bottle of soap with a pump, emptied it out, and filled it with lube.
When it comes to the topic of personal lubricants I've never really thought of a pump as an added benefit, but after my bestie explained it to me I got. Not just that, I actually saw the need for it myself and so should you!
We've all been in situations where you're in the midst of shenanigans, horny as hell, you wanna enter, and then you reach for the lube, and that's where things get messy. You need both hands to open the bottle, but you'd rather use them for other, more pleasant activities. Or you already used lube before and both your hands are sticky AF and you can't open the cap. Or you can't close it anymore because your hands are too slippery, continue playing, and the bottle falls down and empties itself all over the bedroom floor, or your freshly washed sheets, or even worse the hairy chest of your lover.
---
This is where the anecdote ends and fate comes in: it's one week later, I'm back in my Amsterdam apartment, and to my surprise a package arrives at the doorstep: a box with sex toys courtesy of Mister B for me to review and it includes a big bottle (500 ml) of Mister B LOAD. A hybrid cum lube that comes with, you guessed it, a pump. A glorious pump!!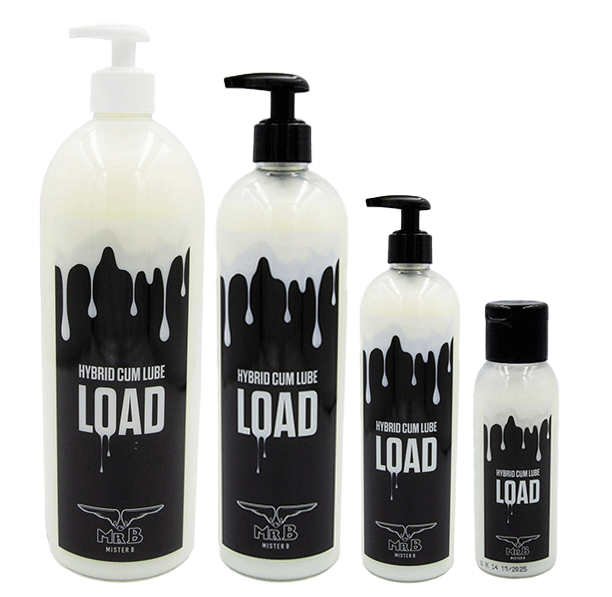 Review time: Mister B LOAD is a white, creamy lube that looks and feels like actual cum. It's a hybrid lubricant, which means it's the perfect blend of water and silicone. The silicones in Mister B LOAD ensure a silky soft and long-lasting effect, the water ensures it's easy to wash off. Mister B LOAD is 100% condom compatible and sex toy safe with all materials, including silicone, latex, glass, metal, rubber, neoprene, fabric and more.
The bottle looks quite sexy in my opinion, with a drawing of thick blobs of lube sliding down the black label. The pump can be locked by twisting it sideways and it feels sturdy when you pump the lube out. The liquid itself has the consistency and color of actual cum, and it's nice and creamy when you spread it over your hands or on a hole. It feels great when you finger your partner and looks beautiful when your cock is drenched in it before going in. Fucking with Mister B LOAD feels easy and right, and you don't need any additional partners to turn your fuckbuddy into a cumdump with Mister B LOAD oozing out.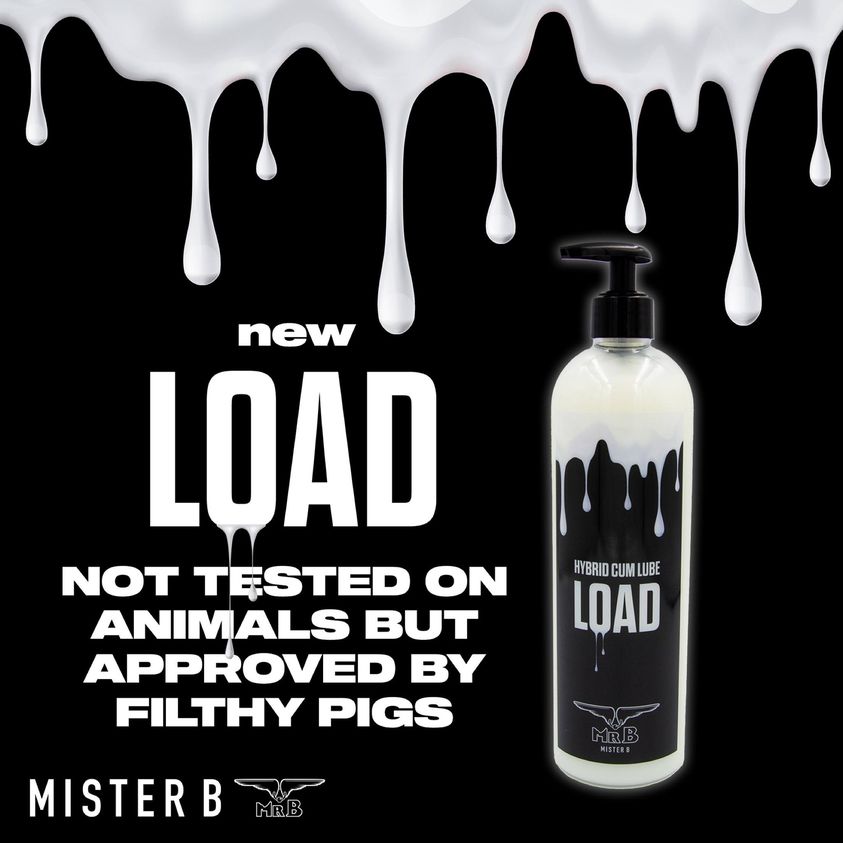 Mister B LOAD has a neutral smell and its taste is slightly sweet. It might be fun if Mister B produces a limited edition of LOAD in the future with pineapple flavor (for the full fantasy). But that's just me thinking out loud. There are multiple sizes available, but only the bigger bottles (250 ml, 500 ml and 1000 ml) come with a handy little pump. You can use Mister B LOAD for most sexual activities including masturbation, fingering and fucking. And according to the Mister B web shop 'Mister B LOAD is not tested on animals but approved by filthy pigs'. My professional response to that statement would be: "Oink, oink, oink."
Check out my final scores for 'look', 'feel' and 'function' under this review. And if you're near our Amsterdam store I recommend you to check out our 'lube bar' which has a selection of our favorite personal lubricants for you to try out yourself, including Mister B LOAD.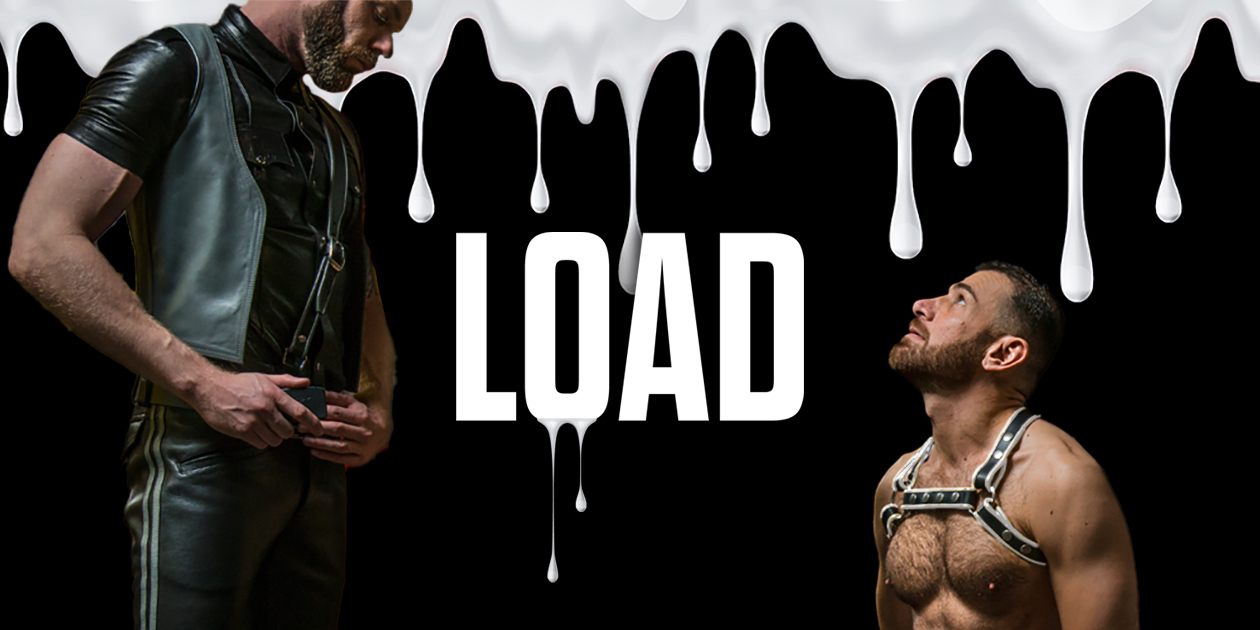 Mister B LOAD: you got to pump it up!
8.8
LOAD: Loads of fun Loads of fun!