This interview is made possible by wearefetish.com, this website is meant to be a celebration of diversity. It is about people like you or me: regular people with a fetish. #WeAreFetish will share their stories regularly. Sometimes in the form of an interview, a video, a longform article… If you have an interesting story to share, don't hesitate to reach out through their social media channels. If you like a story: be sure to share it! Finally, you'll also find some things you can do to spread the message. Good luck!
WE'RE TALKING TO WIM BOS, FOUNDER OF MISTER B AND A CENTRAL FIGURE IN DE EUROPEAN FETISH SCENE FOR DECADES. HELLO WIM, FOR THOSE WHO DON'T KNOW YOU, CAN YOU TELL US A BIT ABOUT YOUR LIFE?
I was born in Arnhem on September 14th 1950. The world back then was recovering from the war, it was very ecclesiastical and normative. It was a world without traffic, cars were rare, heating was done with coal since natural gas had yet to be found in the Netherlands. A very frugal life. Unimaginable by today's standards. Life was so one-sided and normative that sexuality was restricted to dark bedrooms and acceptance of other sexual expressions like homosexuality was out of the question. If there was a lonely artist who was known to be gay it was something to be laughed about or spoken ill of. To understand and accept your own sexuality in a culture like that was very challenging. It took quite some problematic years for me to truly learn to understand myself and finally, at the age of 32, come out of the closet. When at last I did come out, I quickly found my way in gay life. I soon met my husband Peter and together we started to look for and build a life and future together.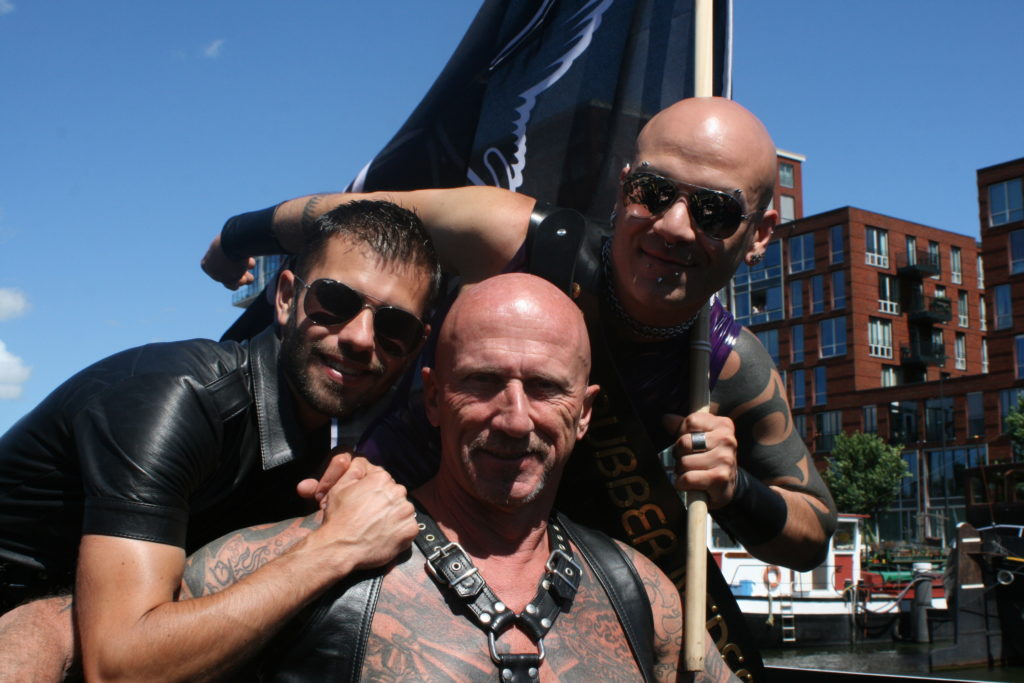 After a couple of years the late Rob Meijer, owner of RoB leather, offered me a job in administration and sales in his shop on the Weteringschans in Amsterdam. The AIDS crisis was in full effect back then. Many people wouldn't admit to being infected, but got visibly sicker and many died. Losing someone you knew was a monthly occurrence. Rob and many of his employees fell ill and in the end 50% of my male colleagues died from AIDS within just a couple of years. After the company got a new owner I lost my job. That prompted me to found my own company. After some searching and playing with possible names, I settled on "Mister B". About a year of preparations, designing models and setting up production later, the shop opened on march 2 1994. Many customers from my RoB days were happy to get their leather gear and toys from Mister B in the Warmoesstraat from then on.
WHAT ROLE DOES FETISH PLAY TO YOU AND HOW DO YOU EXPERIENCE IT? HOW DID YOU DISCOVER IT, AND DO YOU FEEL THAT YOU HAVE GROWN OR CHANGED IN IT? IS IT STILL CHANGEING?
A preference for fetish is something I slowly learned to recognize for myself. It started with proudly purchasing a black leather jacket in a fashion store and developed from that. Especially when I came to work for Rob I was exposed to many things I didn't know until then but were exciting to try and explore my fetish and predispositions. Gradually you are introduced in a leather and fetish world that you map out and try based on your own preferences and ideas. Before long I had 25 years of building both a company and a collection of fetish clothing and toys in which I had my own choice and penchants. Before I started my company I liked to frequent bars such as the Argos or the Eagle in the Warmoesstraat. When I had Mister B and lived 24/7 in the scene I began to make it more private with my husband. Obviously I participated in the large events and parties in the motherland or abroad, wether or not as a co-organizer. But being well-known within the scene takes some of the fun out of going out for that which you are passionate about in sex.
Luckily it's easy for us to experience our fetish at home by wearing leather or enjoying the possibilities of our playroom. It's still a good part of an anything but one-note sex life.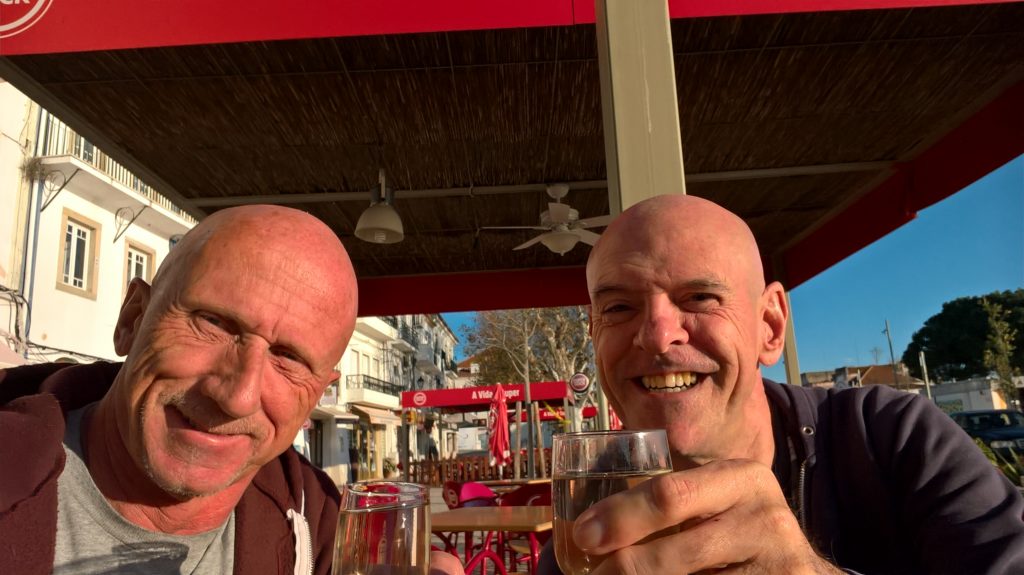 AS WE HAVE ESTABLISHED, YOU'RE ONE OF THE PIONEERS OF EUROPE'S FETISH SCENE, WITH MISTER B A HOUSEHOLD NAME FOR OVER 25 YEARS. CAN YOU TELL US SOMETHING ABOUT THE FETISH SCENE BACK THEN AND HOW IT CHANGED IN ALL THOSE YEARS?
25 years ago fetish life was much more private. Sex shops or leather stores aimed at S and M or even at gay men were sparse. Despite carefree sex before, AIDS had turned sex into something to be careful about. When I founded Mister B, I decided to make our existence and our pride visible. I deliberately chose for a shop with big open window panes, so everybody could see what was for sale inside. That turned against us a bit through all the straight tourists in Amsterdam. Especially the loudly gawking and staring ones. When some came buffooning in to laugh and stare it was annoying. When organizing sex parties back then you had to be careful about the true nature of the events and agree on everything and you'd need permits for everything, later that was less of a problem. New problems presented in the form of drug abuse in the scene with all it's associated health problems. For those organizing events the association with or risks from drug use mad it quite hard. Yet by supporting the scene, by participation in Gay Pride parades with our own boats and the co-organization of leather prides Mister B became a succes. As a result, we could build a well-running webshop and a wholesale division that supplies some 500 other companies with nice and beautiful things.
Did you experience many difficulties in the experience of your fetish, both individually and in the fetish scene or in the gay scene in general? And beyond? By contrast, are there times where you have experienced support from the community?
DID YOU EXPERIENCE MANY DIFFICULTIES IN THE EXPERIENCE OF YOUR FETISH, BOTH INDIVIDUALLY AND IN THE FETISH SCENE OR IN THE GAY SCENE IN GENERAL? AND BEYOND? BY CONTRAST, ARE THERE TIMES WHERE YOU HAVE EXPERIENCED SUPPORT FROM THE COMMUNITY?
The flip side of being well-known is that you no longer have privacy. Experience your fetish also needs a bit of personal space. If people only regard you as a walking company that can be continued to be asked questions or be conquered because of what you are instead of who you are even in the darkroom, that robs some of the pleasure. It made me enjoy sex and fetish life more in private with my partner. In the "regular" business world I was, of course, always seen as an outsider because of my appearance and clothing, but through the reputation of Mister B and it's involvement with society I ultimately came to be respected even there.
In the first years of Mister B I noticed tremendous support from the gay leather, rubber and sm scene. Clients liked to come back and supported the company. Problems were never so dire that I had to fall back on that support except in the very beginning. Back then the city of Amsterdam didn't agree with the nature of the new fetish and lifestyle company, so they wanted to shut down the sex shop as they saw it. Fortunately people from the scene publicized this intention, causing support in the press for this beautiful new shop so that the local government abandoned their plans.
YOU ARE NOW RETIRED. DO YOU NOTICE THAT AGE PLAYS A ROLE IN THE FETISH SCENE AND HAS THAT BEEN POSITIVE OR NEGATIVE FOR YOU?
I've been completely retired for a couple of years now and no longer remain at Mister B. In the last few years before that, I physically noticed that managing a large company was getting too cumbersome. The burden of work got me in hospital for several days every year with varying annoying ailments. My body signaled me that I was stretching beyond my limits. After saying goodbye to Mister B I've had no more problems whatsoever. My husband was also able to retire, so now we can enjoy our free life to the fullest. We enjoy life in the Amsterdam Watergraafsmeer and enjoy traveling with our camper to sunny places a couple of times a year. We enjoy the heat, nature, rest and the good life. Of course people still know me. When we go to a party like Darklands in Antwerp, many people are happy to see me again an talk. It's nice to then wander around in one of the outfits. I don't mind that some don't know me anymore or don't want to know me anymore.
GIVEN YOUR UNIQUE PERSPECTIVE, ARE THERE THINGS YOU CAN ADVISE OR RECOMMEND TO YOUNGSTERS WHO ARE NOW TAKING THEIR FIRST STEPS IN THE FETISH SCENE?
I remember all too well how much effort it took me to discover and accept myself. After that, I always fought for accepting everyone as they are. Even though it might not seem like an issue anymore, it still is quite hard for lots of people to accept their own sexual interests, especially when that is rather different from the norms at school or in society. The pressure of the community and faith is still very present for many. Yet all you can do is accept yourself the way you were put on this earth. If you want to live a happy life, then you cannot accept to play a part that is untrue to yourself and limiting. Be proud of what you feel and how you want to live. This advise is of course limited by some illegal and unwanted things like sex with children or excessive drug use. Sexuality should always take place with consent and in confidence without anyone being harmed. So dare to discover yourself and be yourself. You can be proud of that!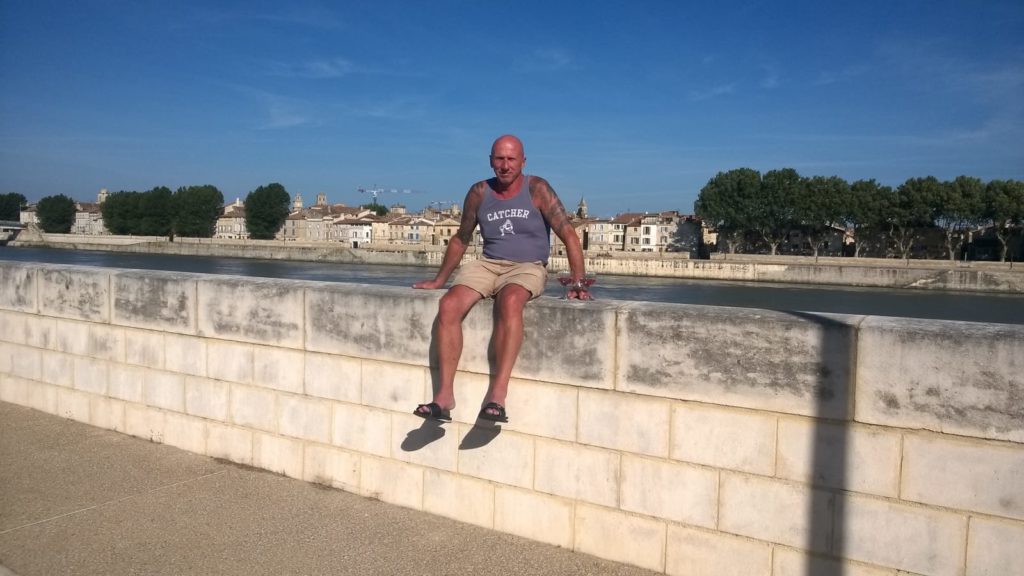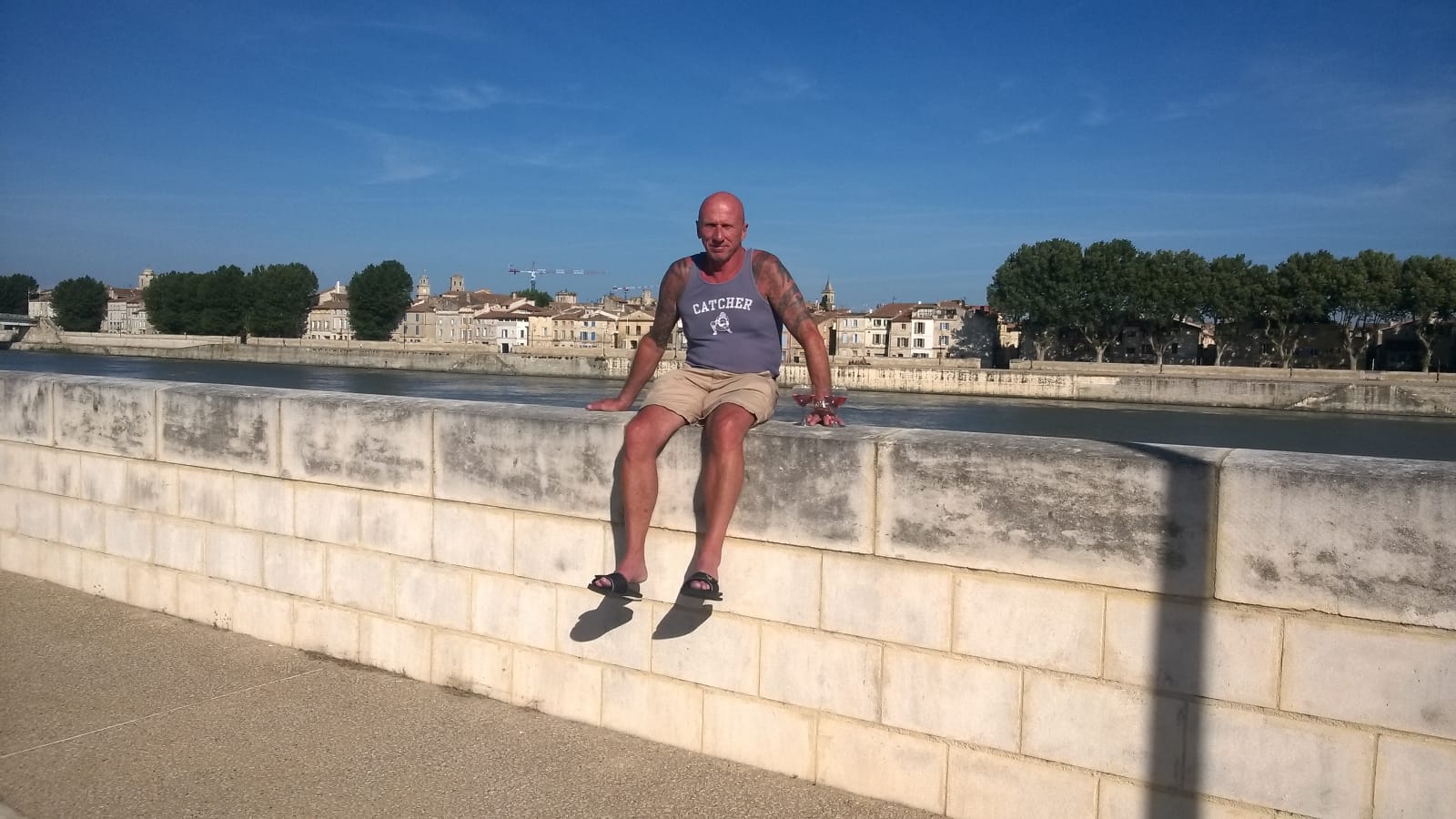 HOW ARE YOU EXPERIENCING THIS LOCKDOWN IN TIMES OF CORONA? WHAT DO YOU MISS THE MOST? WHAT ARE YOU LOOKING FORWARD TO WHEN THE MEASURES DISAPPEAR?
We now live in times that are incredibly different for everbody. In many ways it looks like the AIDS period. Back then nobody knew what caused or transmitted the disease. People went out of their way to avoid gay people. Everybody was afraid to get sick from just touching or kissing. Being sick of AIDS was just as incapacitating as being sick with COVID with the absolute certainty that after many weeks or months you'd die in horrible way, completely derelict. It was indescribable. Nu people are usually recovering in a few days or weeks. Only the recovery period, even for younger people, can be quite long. Hopefully each of the sometimes serious residual symptoms will eventually reside. Some people think that this disease isn't such a threat, especially because they don't see it in their (younger) environment. They don't consider it that important for themselves and want to resume normalcy again. Therefor, they don't want to bother with the security measures. This means that sometimes older people are more at risk of becoming seriously ill or death. Especially in the coming winter this might get seriously out of hand.
I long for the moment that I no longer have to worry for my health and possibly dying soon from infection. That would also reopen the possibility of freely moving and going on holiday again. Until then we'll have to respect the one-and-a-half meter society and only enjoy our home and garden.
WHERE DO YOU SEE YOURSELF 10 YEARS FROM NOW?
In ten years I'll be 80. I hope to still be fit and to be able to enjoy going away with the camper or go cycling. Maybe I won't, but still go to a concert hall to enjoy a concert or visit a museum. Eating out or visiting friends will still be an enjoyment. As long as I can keep my wonderful relationship with my husband Peter, we'll, if we succeed, have been enjoyingly together for 48 years.
ANYTHING ELSE YOU'D LIKE TO SHARE?
What I have learned in life is that love and understanding of everyone is a necessity. You should allow yourself that too. Everyone, straight/gay/trans/fetish/thin/fat/black/white/young or old, however you are, is just as valuable and deserving of pride of his or her existence as he or she works on that. Others oughtn't judge that but should accept everyone with respect. You are the measure of your existence.
THANK YOU VERY MUCH FOR YOUR TIME, WIM!