For our 2022 photo campaign, Mister B went to Studio LUX Berlin to capture the essence of BDSM through a variety of kink and fetish scenarios. Studio LUX Berlin is a space where you can find a fantasy play area available to rent out for you and your client's needs, but they also have a series of workshops and educational offerings regarding sexuality and BDSM. They provide an all-encompassing suite of services for Doms and sex workers that truly is from the community for the community. You can see more about Studio LUX Berlin in Wings 12th Issue! 
WINGS had some questions for one of the sex workers, Ron Hades, who has multiple roles at Studio LUX Berlin, including course coordinator, to find out more about them and this fantastical space and programming. 

Who are you and what is your role at Studio LUX Berlin?  
I am Ron Hades. My first role in the Studio Lux is as a sex worker. Even though I don't have as much time as before due to organizing workshops and private rentals, I still work as Dom in the studio and see my clients. Secondly, but it became my main job lately, is as coordinator for the course department. Even though it is happening under the same Studio, LUX Course Center is running separately from Studio LUX. This gives me 100% independence and I can make decisions with other members of the course team together.
For me it was very important to remove or eliminate power dynamics as much as possible. I am trying very hard to do that – so we can plan and work with more enthusiasm and creativity. I am still getting a lot of support from Velvet in many aspects since she is my mentor in many areas of work. I'm happy that she lets me make a mistake so I can learn from it, rather than blaming me. One of the best decisions that I have made is when I said yes to Velvet when she asked me about this job.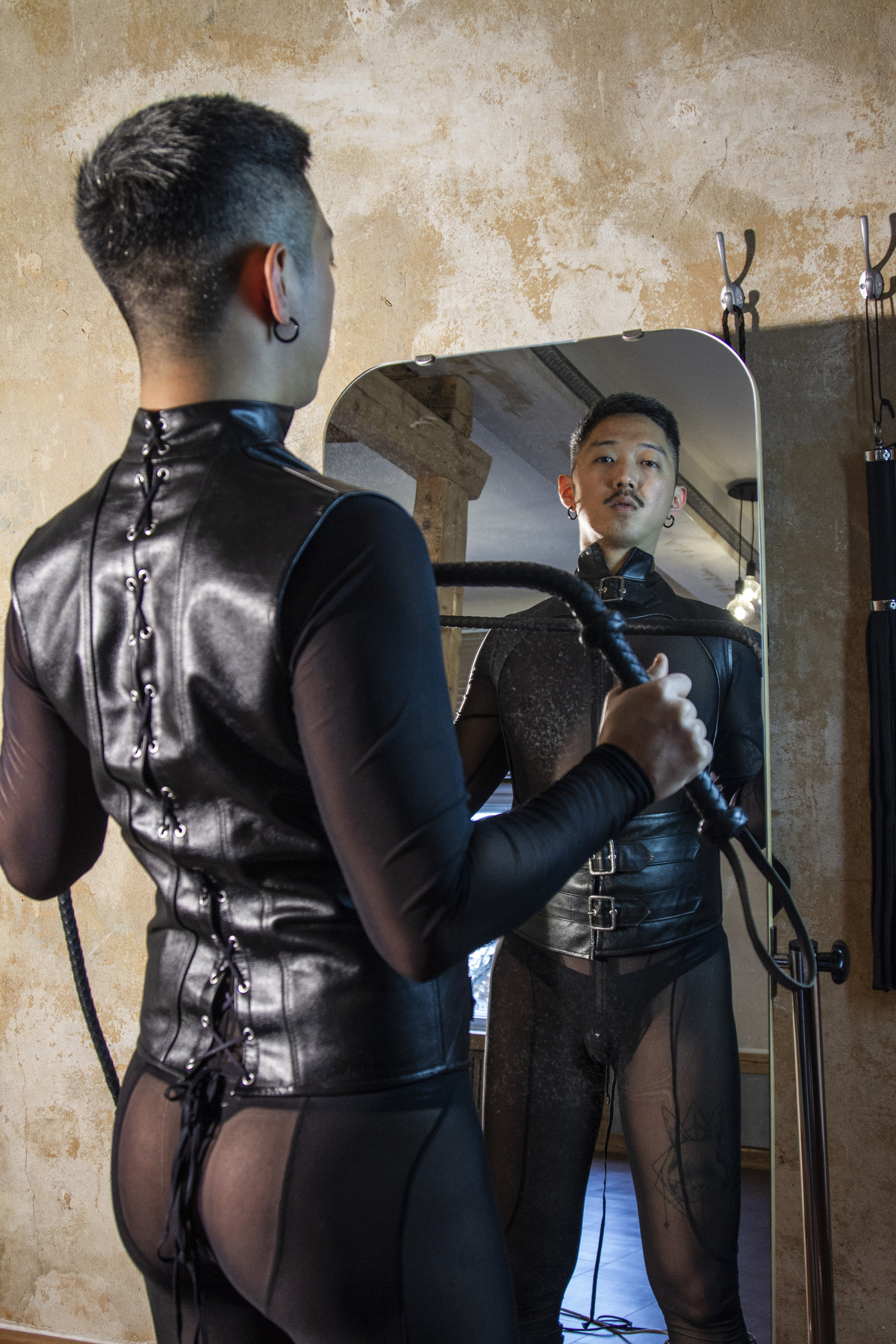 How did you get into being a Dom?  
I got into sex work a little over 4 years ago. I was into BDSM already a long time before I started to work as Sex worker, but never thought about doing it as my job. Basically, my bedroom hobby became a very big part of my life.
My first kink was bondage, and there was something very sexual and powerful about it when I first saw a picture of someone tied up on the bed naked. It was in my early 20s, so I was also not sure what to do with the revelation of me liking that so much. Over the time I explored more and got comfortable with having a kinky side. Shibari bondage became my thing after 5 years hiding and 5 years of liberation.  
I started to give bondage workshops to other sex workers right from the beginning of working as a sex worker myself. I did this as a donation and as a form of activism – because building a good kink community was always an important aspect of my BDSM life. This is most likely because for a long time I felt ashamed that I was into BDSM. Kink shame and internalized stigma made my early BDSM life very hard and it led to some bad experiences. One thing led to another, so now I am organizing the whole course department at Studio LUX.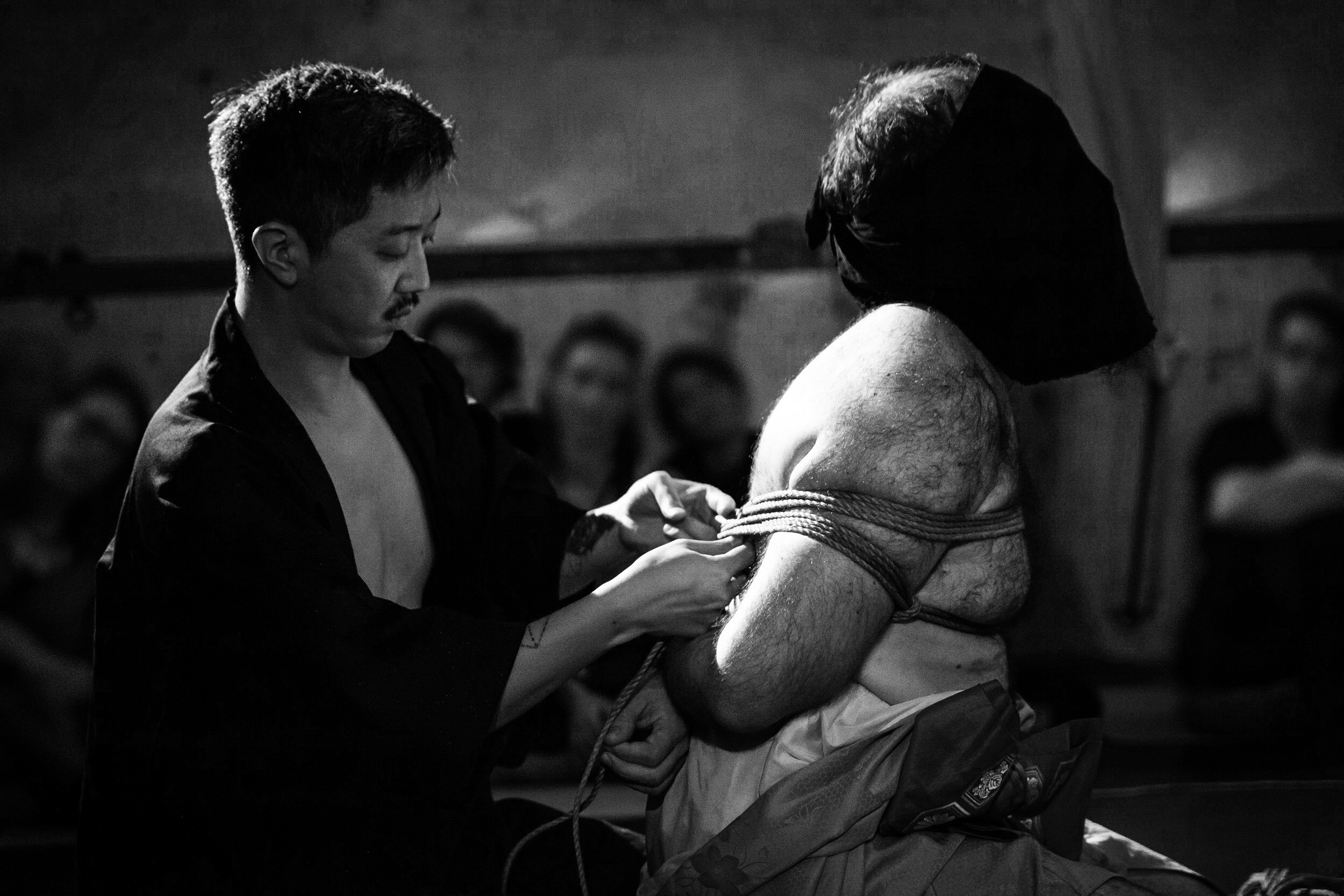 What are some of the workshops or other services you provide there?  
We mostly offer workshops and coaching related to BDSM and sexuality. Some are more focused on other sex workers, such as ProfiSM 1&2 which are 3-day intensive workshops about how to be a dominant sex worker and how to improve your skills as Dom. In addition to this, you can find a range of workshops catering to different levels of BDSM experience. What we are trying to provide is not only skills but also a mindset, communication and how to set boundaries and play safely. We would like to create a kink community that enables people to express their kink without shame or oppression, and that everyone feels safe in our space.  
We are planning moderated play parties and an art exhibition by sex workers. With our backstage tour, you can also meet your favourite colleagues at LUX and get to know them better. On the tour, they will show you how to use toys in different rooms at the studio.  
SEX ED is the next big project we are launching in May. There will be 6 different evening classes about diverse topics, each with educational content. The reason why we started to plan this workshop series is that the sex education that we get in the school is more about protection and not about pleasure. We as Sex workers know better than anyone how important pleasure is in sex.  
We want to focus on using anatomical knowledge to give and receive pleasure to and from others as well as with yourself. We cover the what to dos and what, not to-dos and each class will feature direct know-how from sex workers to anyone who wants to explore a more meaningful sex life. 
Check out the Interview with Lady Velvet Steel and all the kinky photos from Studio LUX Berlin in WINGS 12th Issue.  
Follow Studio Lux Berlin and Ron Hades on socials. 
Ron Hades Twitter @ron_hades
Ron Hades Insta @ron_hades
LUX Twitter @LUXDominastudio
LUX Insta @studioluxkurse 
Kurszentrum Studio LUX
Tempelhofer Damm 145
12099 Berlin