It is with a lot of pride that we present you with the twelfth issue of WINGS. Year after year I cannot help but feel proud of what we get to do. This time, we bring you a plethora of content: from in-depth interviews to erotic and kinky stories, and of course there is no shortage of lived experiences and entertainment. You know we love getting as many community members in the magazine as possible.  
A little preview of what you're about to read in this issue. You can find an interview with Dan Daw, dancer and self-identified Queer Crip. You may find yourself questioning everything you understood about ableism and discover the value of power-play when operated in the form of dance. Another personal story is one from a queer, Syrian man living in the Netherlands who shares his perspective on living here with a refugee status. The iconic Tom of Finland name has a rich history, and you can take a peek into the past through our conversation with the President of the Tom of Finland Foundation, Durk Dehner. Also, you can take a look at playrooms around the world this time, as our social media followers generously shared pics of their kinky play spaces. Some are very creative and we very much like that!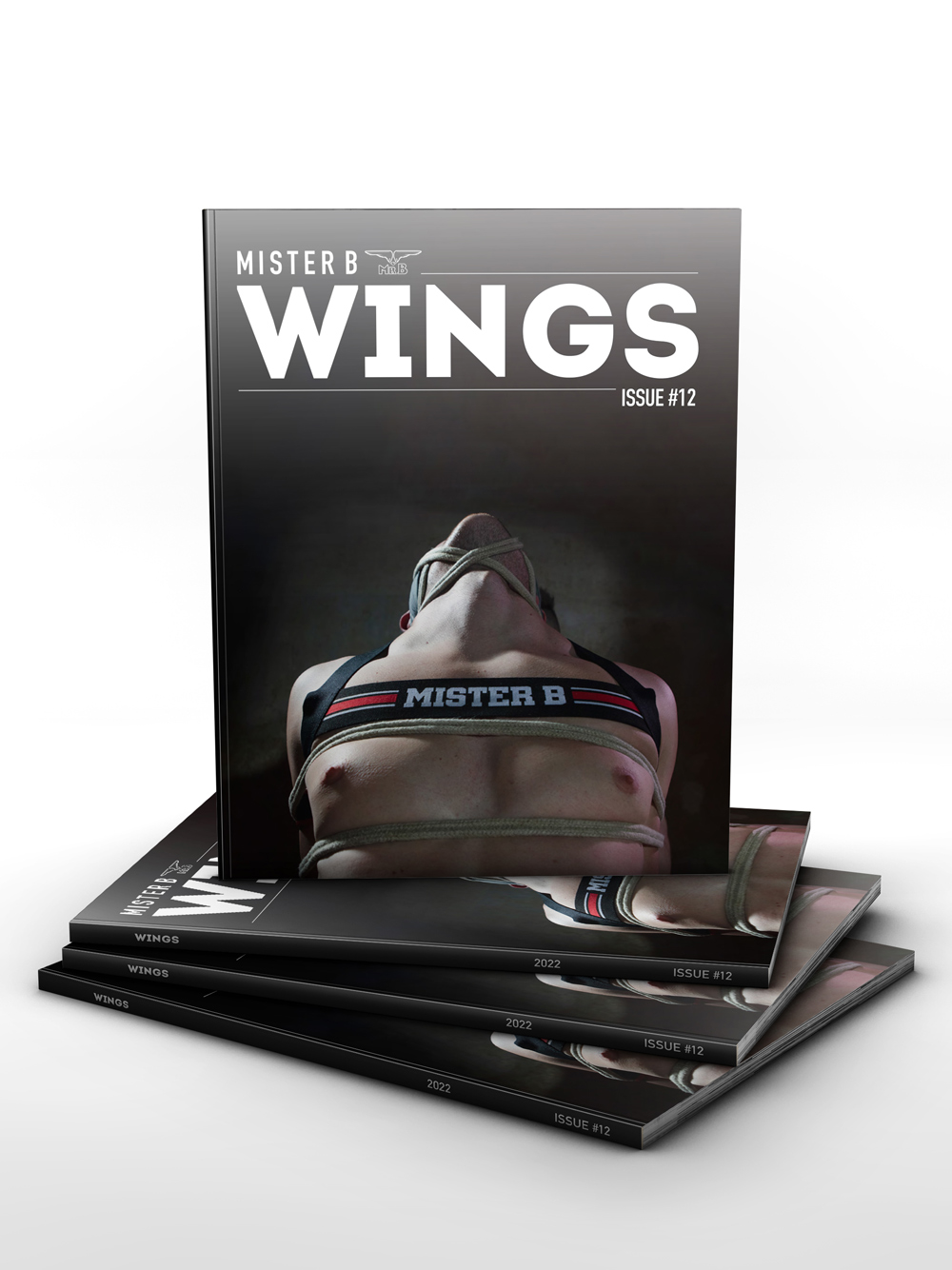 Unlike previous issues where we had multiple smaller photo collections, we went big this year. Throughout the magazine you will find the results of one big photo shoot we did in Berlin earlier this year. The theme is BDSM and we hand-picked a crew of kinksters to tell the stories of bondage, discipline, dominance, submission, and sadomasochism. In a very kinky venue, we had a skilled fetish photographer capture a variety of scenes that portray the power-play dynamics of a Dom and sub relationship. We love the stories these photos tell, and we hope you do too. A lot of blood, sweat and tears went into these photos and that was just the fun part.   
WINGS has grown a lot this past year. There is a new, more user-friendly format to misterbwings.com, and there are new categories for all the content we offer because: we have a lot more to offer. With new writers and columnists on the team, we've got weekly content coming to you. You'll be the first to know if you follow us on Instagram (@misterb.wings) or subscribe to the WINGS newsletter. Either way, we hope you'll like what you're about to read and see, because we love making it for you. Stay tuned for more exciting developments as WINGS keeps on flying. 
Tony de Wilde
Editor-in-Chief 
WINGS issue 12 will be released at Darklands Antwerp, visit the Mister B Booth this weekend and get your copy.
After the release WINGS issue 12 will be available on Misterb.com or you local Mister B Brand store – Concept Store or Shop-in-shop.