For this year's main photo campaign, Mister B took to the kinkiest city in Europe and found a crew of kinky locals to participate, which truly made it a fetish community project. The setting was Studio LUX Berlin, a professional BDSM dungeon and sexual culture education space. It's a safe space for sex workers to see clients and collaborate with each other. The rooms are available to rent for private play, for making porn, or even for photoshoots like the one done by us for this 12th issue of WINGS. They were gracious hosts and allowed us to make full use of their fantastical rooms. We had the pleasure of working directly with program coordinator Ron Hades, and for more details about this amazing business you can check out Ron's interview in WINGS Online here:
WINGS interviewed sexy Dom and owner of Studio LUX Berlin, Lady Velvet Steel, to get an inside look into the heart and mind behind all of the kinky and cool things this fetish fantasy space has to offer.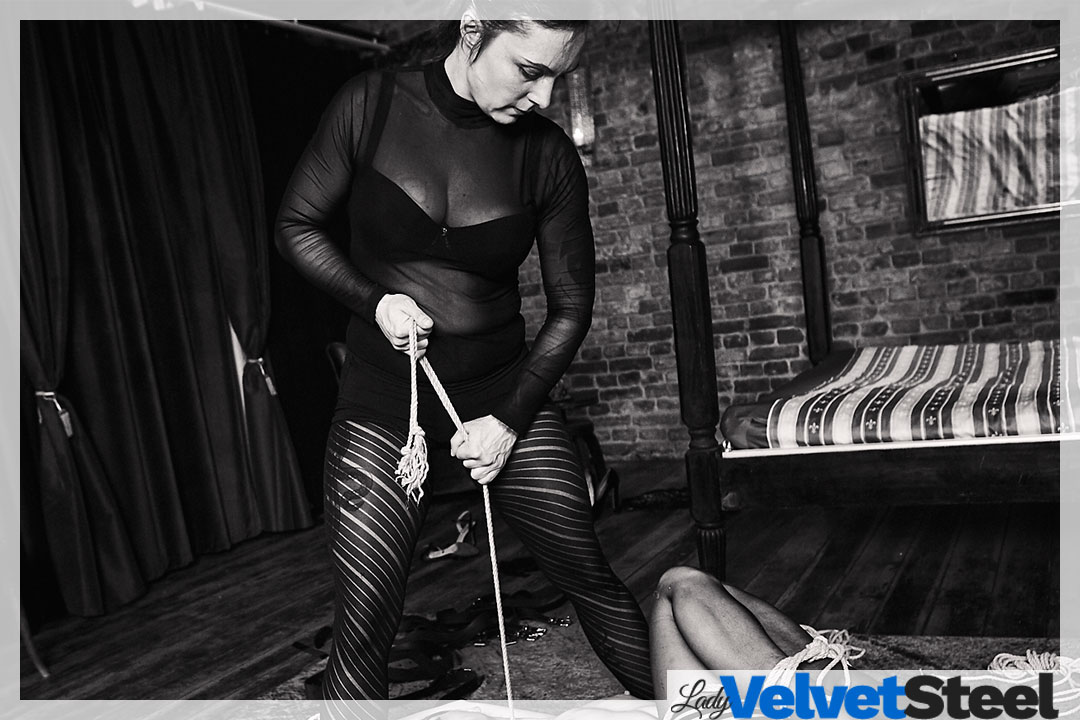 What is Studio LUX Berlin? 
"Studio LUX Berlin is a professional BDSM dungeon, a place for education and workshops about BDSM and sexual culture, and a place for the public to enjoy, listen to, and learn from sex workers. We see ourselves in the tradition of historic brothels as spaces of liberation, erotic arts, and cultural exchange; this goes beyond the mainstream understanding of a simple workplace where 'prostitution' occurs. At LUX we provide one of the best workspaces for professional BDSM workers where we value teamwork, communication, and sex work activism. All the people working with us are regarded as valued clients and colleagues. Our mission is to create the best workplace conditions possible and this results in LUX attracting the best BDSM workers the scene has to offer.  
We are also very proud to have a diverse team working with us; we are one of the very first professional dungeons that offer sessions from and for all people of all gender identities. Combined, we bring expert level knowledge and experience to the table, so it was natural to share our expertise with the world and create our workshop program."  
What is your role at Studio LUX Berlin?  
"Since my two former business partners left the operation in 2021, I am the sole owner of LUX. The ongoing pandemic has presented us with a set of unique challenges and risks, and I aim to guide LUX safely through these weird and exhausting times. Our team works closely together, favoring a community-centered approach to our business and practices. It is vital to include team members in the operations. I am very happy to have an amazing team of sex workers with whom I share the same passions."  
How did you get into being a Dom?  
"I began working as a professional Dominatrix more than fifteen years ago. It started as a job on the side to help provide the necessary cash to survive my studies and artistic endeavors, but it quickly became my main source of income, and eventually my main career. Almost immediately I entered into sex work activism, as sex workers in Germany and worldwide are still treated unfairly, being stigmatized and discriminated against.  
I never aimed to be a professional Dominatrix – let alone the owner of one of Europe's biggest professional dungeons – but sometimes life surprises you, no matter how you planned it out. Looking back, I am very happy where I am with my life and career. I believe I am exactly where I need and want to be." 
Where do the ideas for rooms, tools, and other aspects of the spaces come from? 
"Studio LUX was founded in 2015 by me and two colleagues because we were eager to provide a safe workspace for ourselves. The new so-called 'Prostitutes Protection Act' was looming and we shared the foresight that many workspaces wouldn't survive those changes. At first, we started with three rooms in a small backyard building, a former stable, as was the custom in the Berlin of the 19th century. We took over the dated rooms of a brothel that was there before, and stripped the building apart to handcraft our vision of a flexible and creative workspace.  
In the beginning we opened up the space for some friends, which quickly spiraled into LUX becoming a sought after workspace. I am sure you can imagine how difficult it was to juggle our workshops, our work, and the growing number of colleagues sharing the rooms in our little location! In 2018 we took the next step and rented our second location, the much bigger LUX Kurszentrum, offering four more workrooms and a huge dedicated workshop area. Creating rooms and workspaces comes with special requirements; not only do we have to follow sometimes silly seeming building requirements but also the rooms need to 'work' for both fantasy and imagination, and they need to be practical and useful for sessions of any kind.  
Most of the rooms have been created with our combined work experience in mind. What did we miss in other dungeons we worked at? What sessions do we favor? What is useful for colleagues? What would clients like to see? We conferred with our team which resulted in eight very unique and outstanding themed rooms. LUX is still growing and adapting to the ever-changing times, so rooms will be redesigned as usage and tastes change."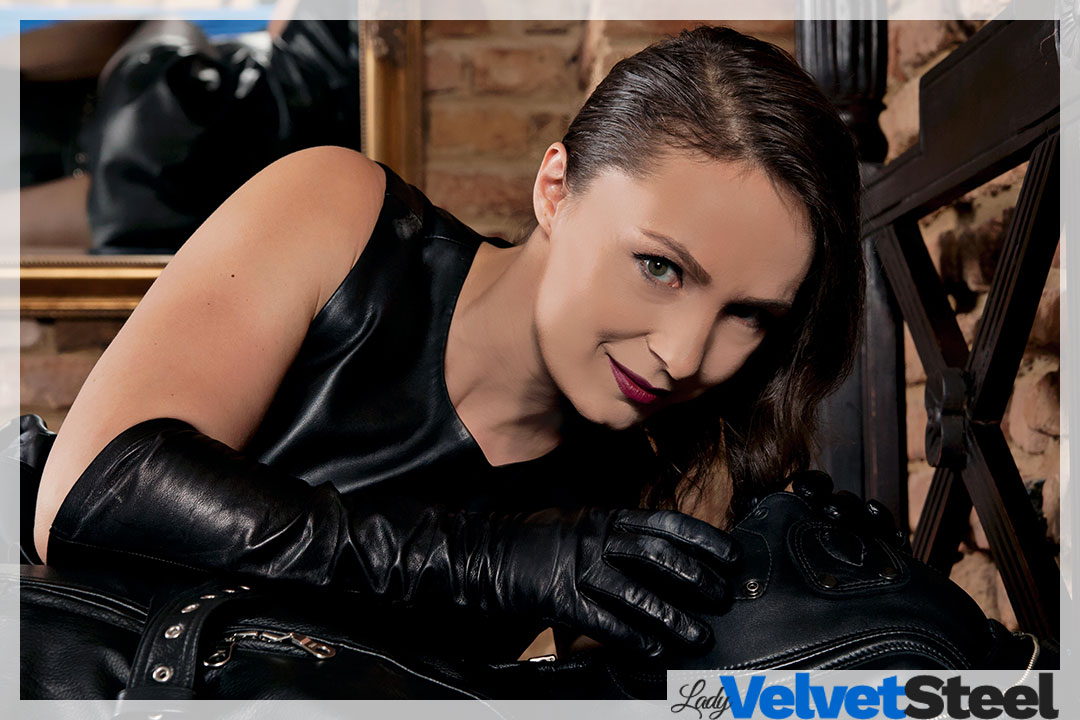 Why is a space like this important to our communities? 
"At a space like LUX many communities intersect – sex workers, LGBTQI+ and BDSM – and we all face discrimination and stigmatization in one way or the other. LUX provides a safer and sort of revolutionary workspace for sex workers professionalizing in BDSM and we have some of the best conditions in the industry. We think it is safe to assume that we are the only dungeon that works closely with an elected team council (comparable to a trade union group).  
Being deeply rooted in the queer community, it is also important for us to offer something back. We support activism groups, give away our space, and host activities where we can. We are politically active and we support and fight for sex workers' rights. You will find many colleagues of the team (myself and Ron included) being very active and outspoken about politics, and engaging in many sex worker led groups. Educating the general public about erotic and sexual activities is another focus of ours. After all, sex workers are experts in this area. Not only do we teach in the provided workshops but we also educate about working in the industry. We offer a professionalization program and we share our standards and best practices around safe sex. We firmly believe modern brothels should be a beacon for sexual art, workplace safety, culture, and education. We are beyond proud that LUX and its team of fantastic sex workers are embodying exactly that." 
Discover more about Studio LUX Berlin in WINGS Online here. 
Follow Studio LUX Berlin and Lady Velvet Steel on the socials
Twitter: @LadyVelvetSteel / @LUXDominastudio
Instagram: @ladyvelvetsteel / @studioluxkurse 
Or visit Kurszentrum Studio LUX (www.smkurse.de) here: Tempelhofer Damm 145, 12099 Berlin