26-year-old Eddy (he/they) is a trans male sex worker living in London. He's good-looking, sexy, down-to-earth, and somewhat modest. He exudes something calm, something that says, "This is me, and I'm comfortable in my skin, what else?" Outside of work, he likes fitness, cooking, reading, walking, theatre, and art. Let's meet Eddy!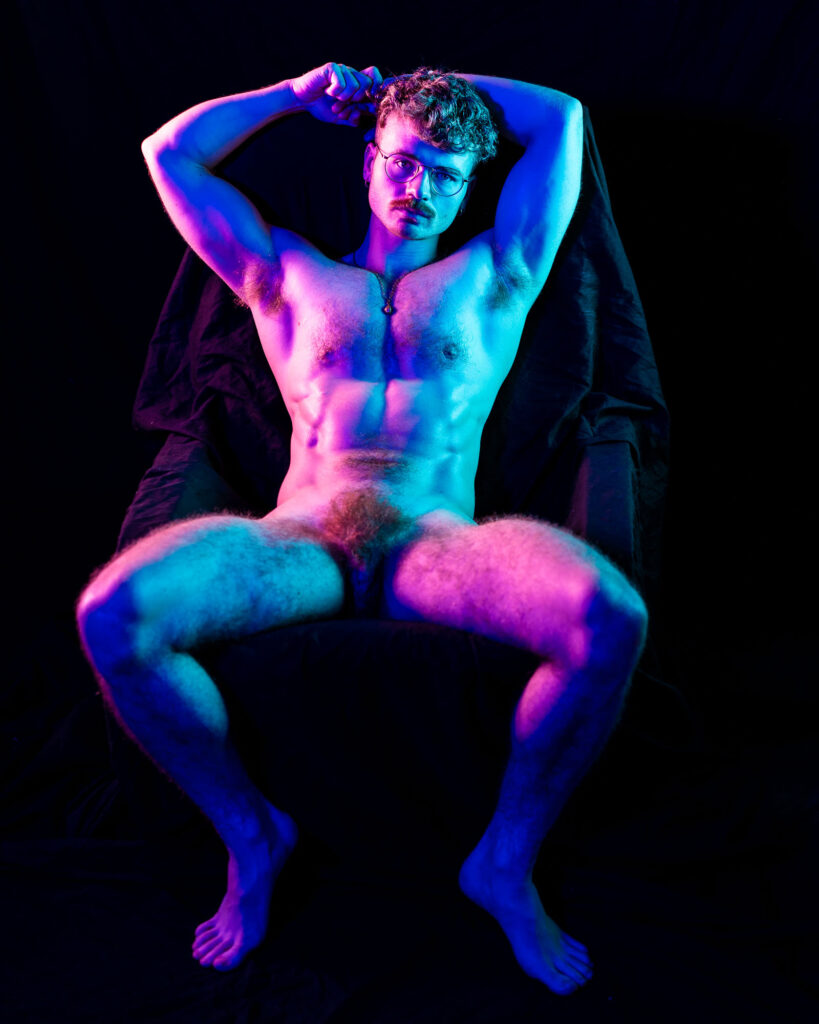 Where did you grow up, and how was your childhood?
"I grew up in a rural conservative area. My parents were very supportive when I came out as trans, but I was unhappy growing up and I faced a lot of bullying at school. Puberty was especially difficult. I wasn't out as trans to any of my friends at that age, which at times felt lonely and isolating, even when my life was otherwise going well. Once I started hormone blockers and then T as a teenager, I began to feel more comfortable."
Tell me about your career. What do you love about your work?
"I've been doing sex work in various forms for about four years, and I love meeting new people and exploring my sexuality with them. I feel more confident about my body and my sexuality than I ever have in my life. I love the flexibility of the work – the fact that I can choose my own hours, I'm my own boss, and there are opportunities for travelling. A lot of the work is admin; making plans to film with people, scheduling posts on social media, editing, and keeping track of content. So I do spend a lot of time in front of my laptop. But the opportunities that have arisen as a result of starting porn have been huge: modelling, brand collaborations, international travel, awards, panel discussions, and live sex shows. I'm very grateful!"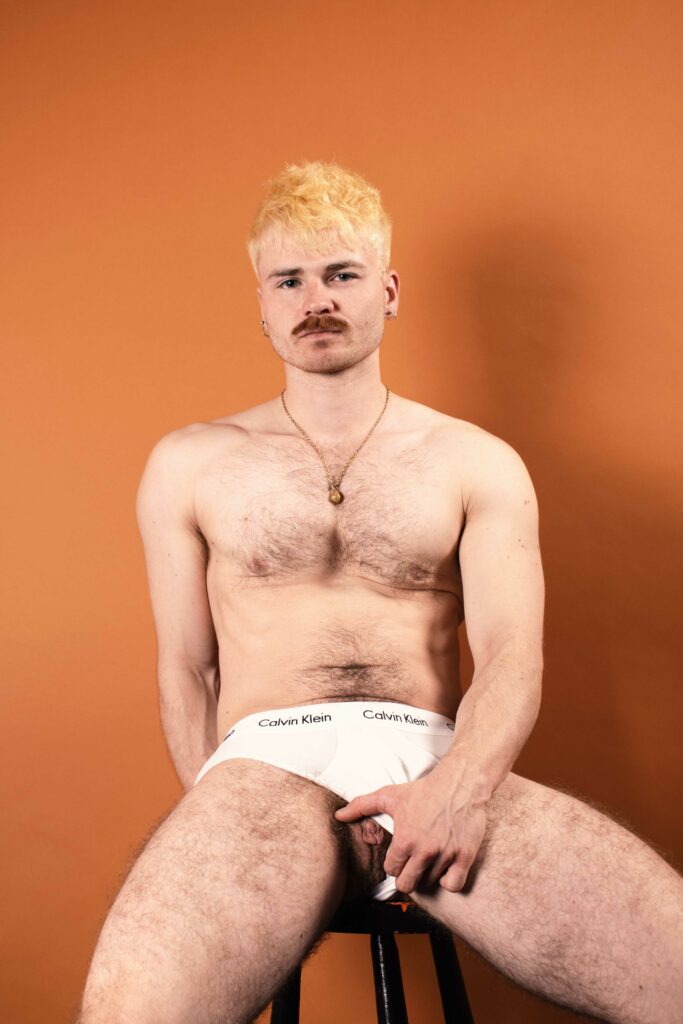 How does your work reflect in your personality?
"I suppose I can represent two extremes. On the one hand, I love experimenting sexually; I like being dominant, and I love pissing on people and having my sweaty body worshipped. On the other hand, my lifestyle is actually very wholesome. I'm a bit of a homebody. I performed at Darklands and I have done live sex shows in London. I don't have a work persona as such, so all the sex I film is authentic, and I only make videos of the kind of sex I enjoy having. But I don't go to kink events outside of work, and I'm not really involved in that community. For me, sex has a lot to do with individual connections, so I'm not into darkrooms or anonymous hook-ups."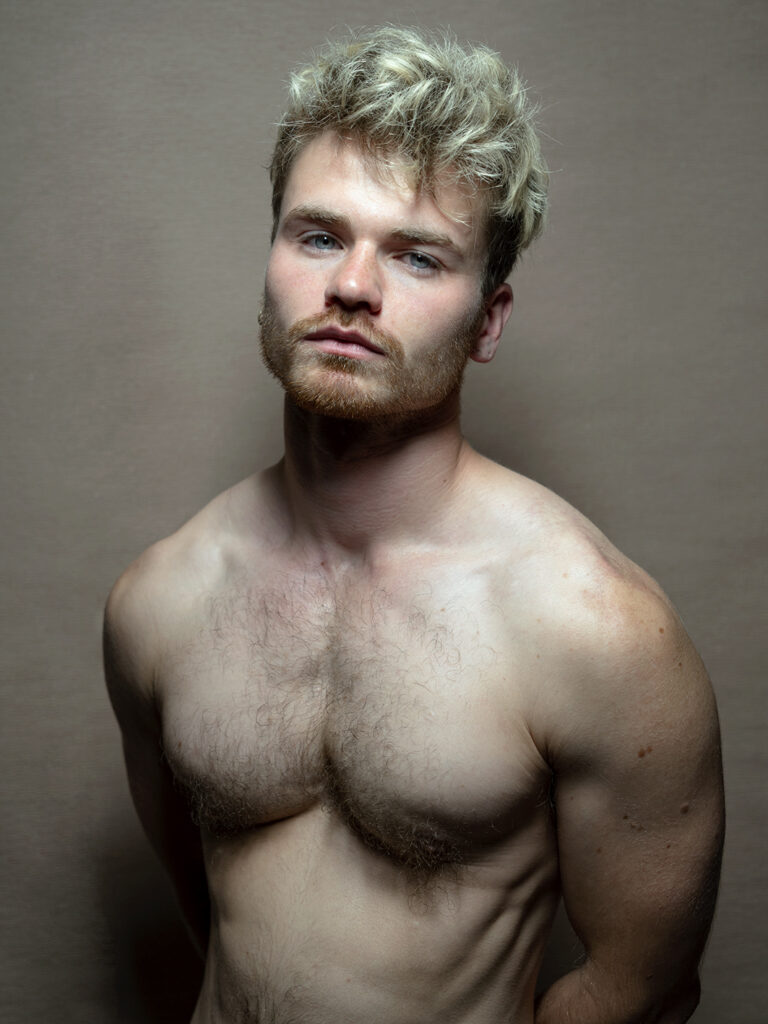 What do you do to stay so fit and athletic?
"I lift weights five to six days a week. On my rest day, I'll either rest completely, do cardio, or go swimming, walking, or cycling. I definitely make fitness a priority; it makes me feel good about myself physically and mentally. I also eat very well!"
"Where possible and safe, be as openly queer as you can"

I see you are vegan. How important is this for you?
"Very! Aside from the health benefits, I love animals, and it's much better for the environment than eating meat or dairy. I don't have to think about it anymore because I went vegetarian when I was 10, then turned vegan about eight years ago. I have a lot of energy and I've progressed a lot at the gym since going vegan, so I don't see myself ever eating meat again."

Do you consider yourself a role model when it comes to sex work?
"I wouldn't have, but I do get messages from people saying they look up to me. It feels strange to be in that position, and it's not something I thought about when I started doing sex work, but it's lovely. My favourite messages are from trans guys who say they're not used to seeing bodies like theirs as sexually desirable, and that my videos have made them feel more comfortable with themselves. Growing up, I found it difficult imagining that anyone would find me sexually attractive, so it warms my heart when I can do a bit to reassure other trans guys in that position."
How open-minded is the UK?
"The government and mainstream media in England are extremely transphobic, so it's easy to feel disheartened when so much of what we hear and read is so negative. Day to day though, I'm kind of removed from that because I have a lot of queer friends and my work involves spending time with queer artists and creators. I'm surrounded by people who support me. London especially is very queer and diverse. I feel that the media isn't an accurate representation of how open-minded the country is. When the public is surveyed, support for LGBT+ people is high, so it's disappointing that there's so much fearmongering and scapegoating."

What can we do to create more awareness?
"Be vocal and loud about your support for queer people – especially trans people, who are so often demonised and misrepresented. Talk to your friends, educate your colleagues, correct your family members. Where possible and safe, be as openly queer as you can. I hope I do this with my platform. I try to be unapologetic about who I am, and show through my work that I'm extremely proud to be trans."
Want to know more about Eddy and his life as a sex worker?
Follow him on Instagram @edftmxx or check out his OnlyFans @edftmxxx.