An interview with CLAW co-founder Bob Miller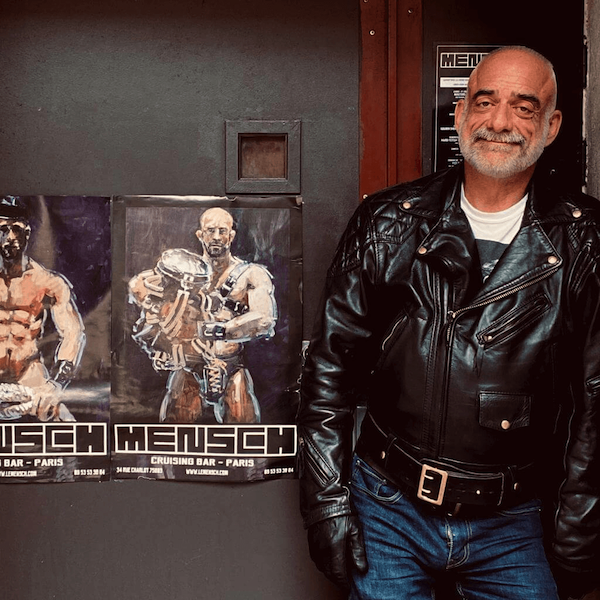 When you live in two completely different time zones, and you are supposed to meet for an interview on WhatsApp Video, things can get a bit confusing. That's how I ended up chatting with CLAW co-founder, President and Executive Director Bob Miller in his (Californian) bed, which even included some unexpected pillow talk! #noneedtoreschedule
CLAW, short for Cleveland Leather Annual Weekend, is a fetish event that takes place every year in late April/early May. Unlike most of its North American counterparts, CLAW doesn't revolve around finding a sashy new title holder bearing its name. Instead, the popular event focuses on kinky sex education, meeting like-minded people and having tons of consensual fun. The first edition took place in a small bar way back in January 2002. CLAW has been growing ever since, now filling multiple downtown hotels and several nearby bars and clubs.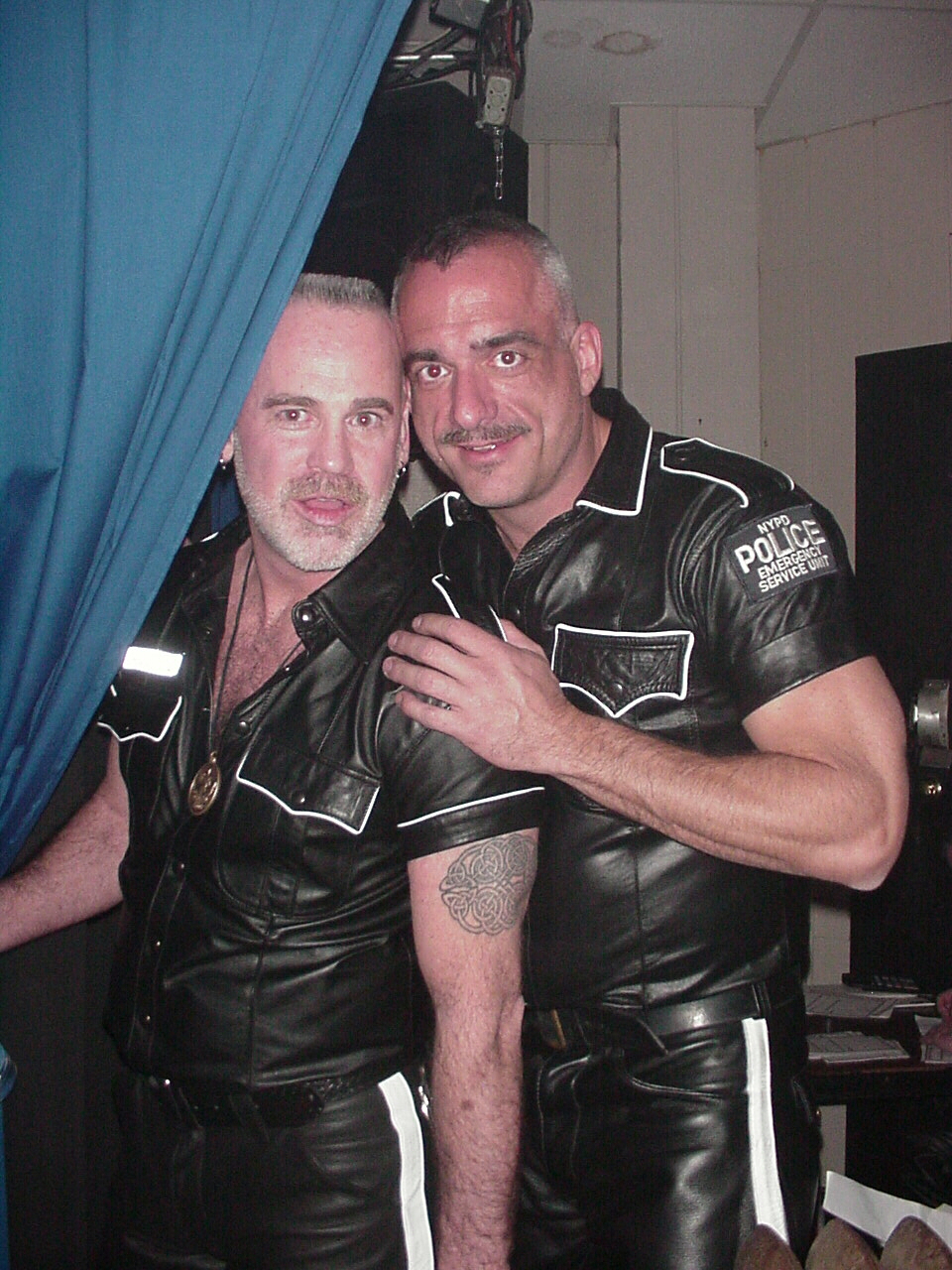 Good morning Bob! Let's talk CLAW. Tell us about the event!
"CLAW is a 4-day leather convention for men with over 250 events. There's a huge leather vendor mart and we have dozens of dance, sex and dungeon parties. We offer more than a hundred education sessions on bondage, SM, fetish, sexual health, power dynamics and a range of other topics. We encourage our educators to have as many hands-on sessions as possible, so participants can experience on the spot what they've been taught. There are speed dating sessions, auctions and banquets. And, there's entertainment and a private, equipped cigar deck with 24-hour action. Last time two thousand people got the badge, which allows access to almost all the events; hundreds more just came for the vendor mart and the parties."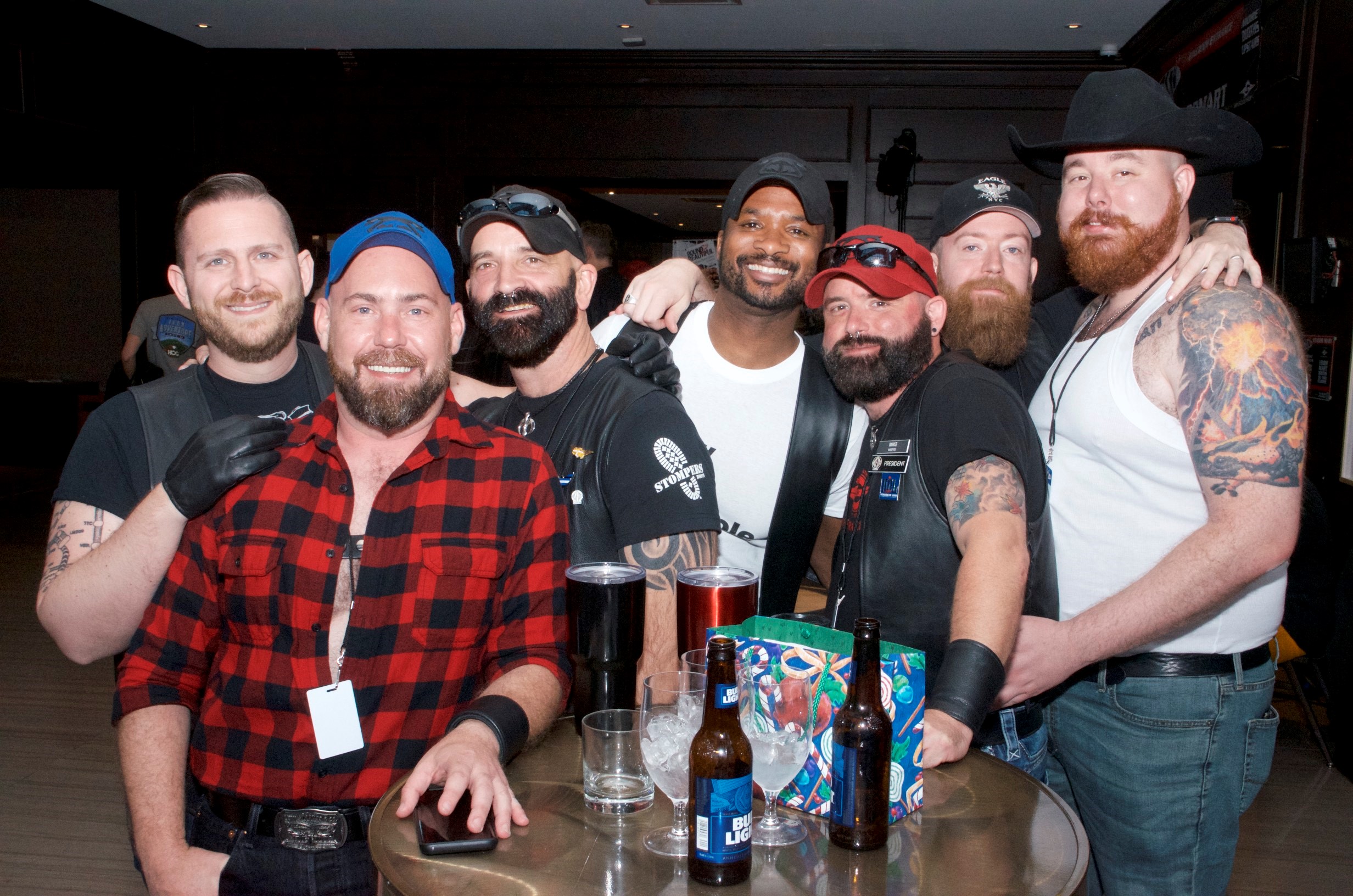 How did you come up with the idea for CLAW?
"In 2001 I was a contestant for International Mr. Leather in Chicago, and I became friends with Dennis McMahon, who was Mr. Cleveland Leather at the time. We both didn't win the contest – we didn't even make it to the top 20 – but we had a great time meeting our fellow competitors. Together, Dennis and I came up with the idea for CLAW, a leather convention in Cleveland without a contest. It opened our eyes to what else a leather event might be, and we've been building on that idea ever since. One thousand volunteers make CLAW possible every year. The event is organized as a community charity and all our profits are donated to other community charities; so far, we've donated almost 1 million dollars."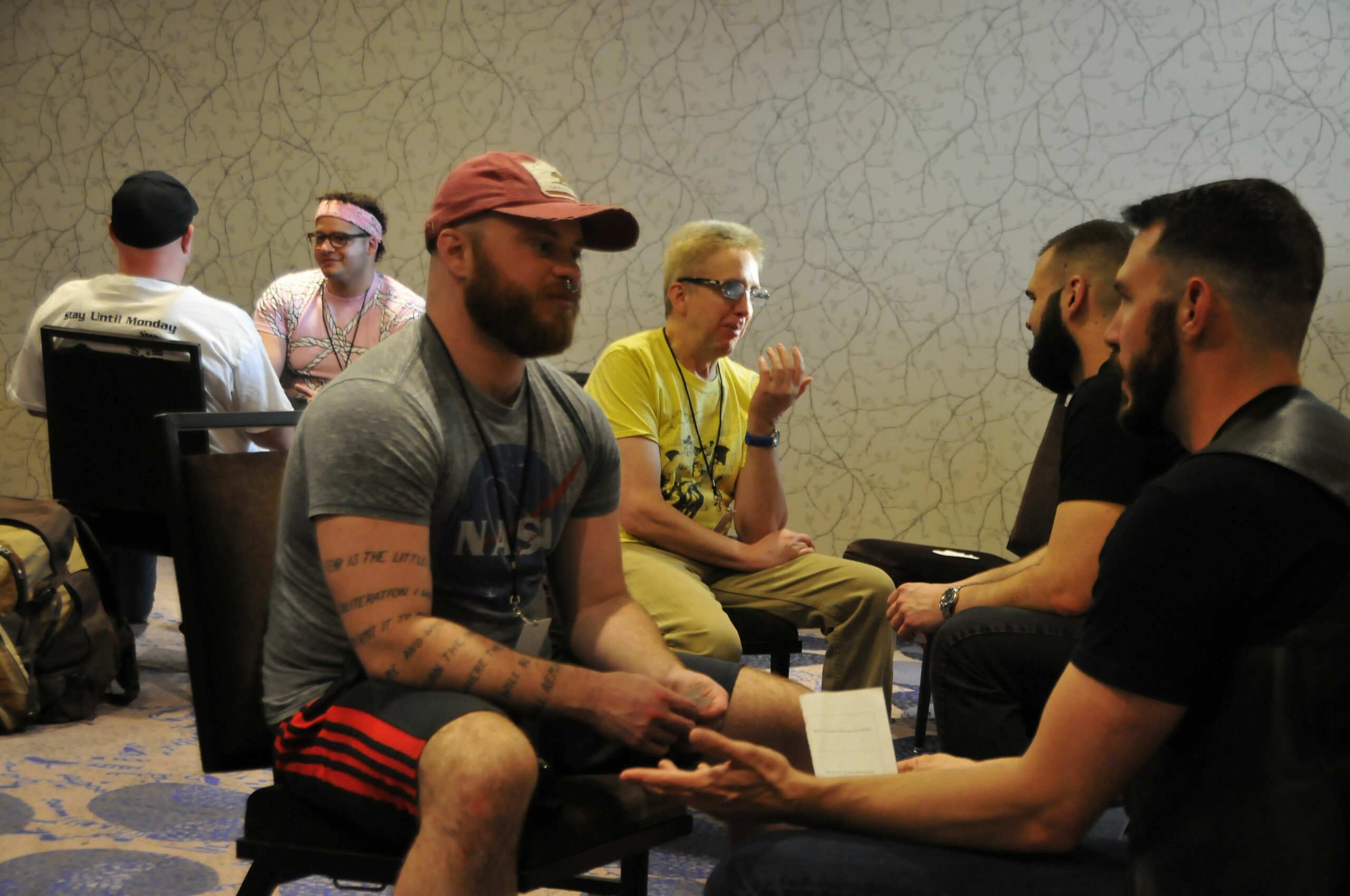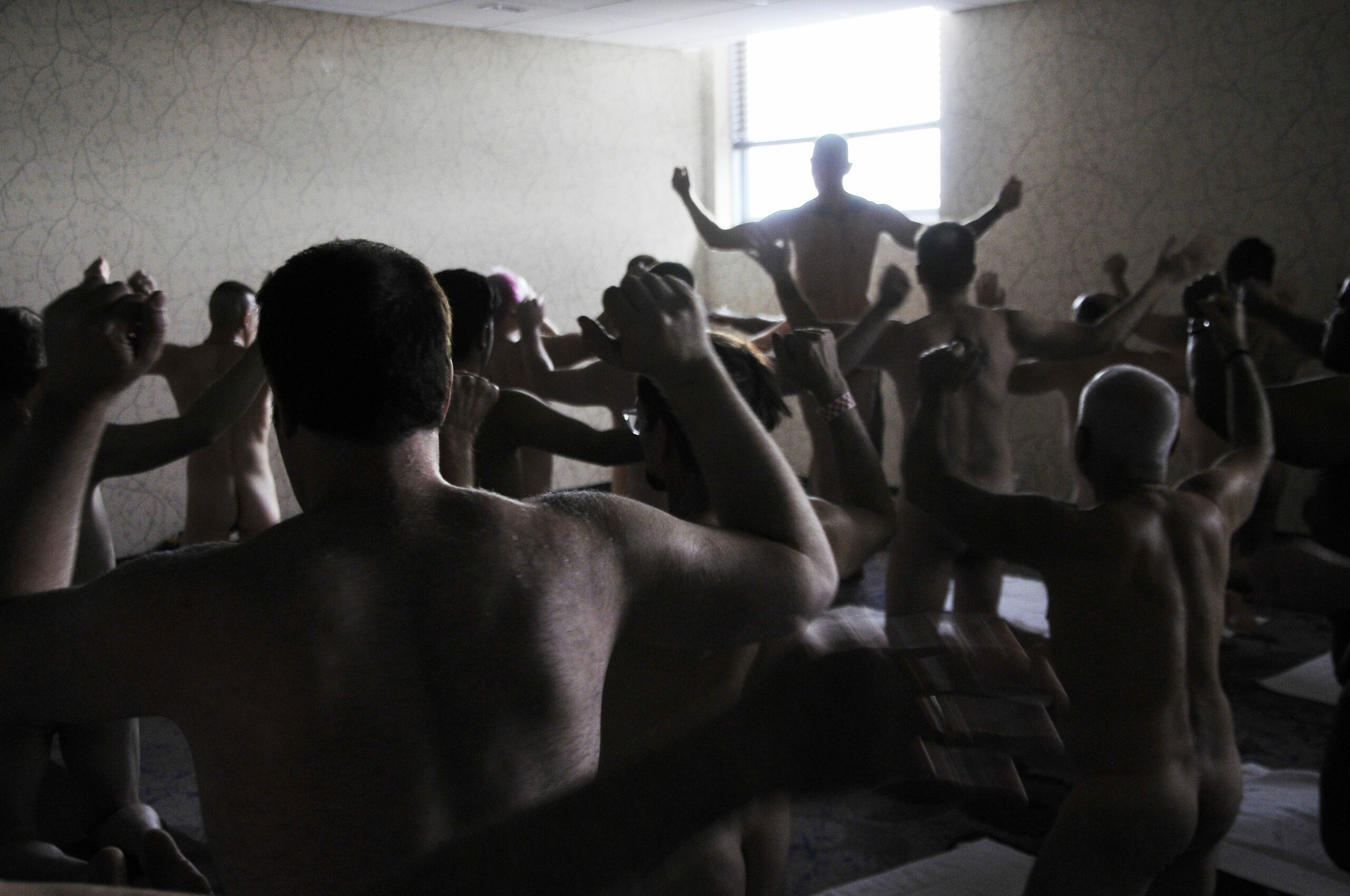 What's your favourite memory of CLAW? Is there an event that you look back on fondly?
"In 2009 I started the Leather Hall of Fame. This organization has an academic mission: to recognize and honour individuals and organizations that have made substantial contributions to the leather community. Every year a committee selects three people or organizations for induction into the Leather Hall of Fame. We research, write and publish their stories, and hold an induction ceremony that takes place during CLAW. In 2010 we honoured Frank Olsen and Don Morisson. They held private leather BDSM play parties in their home in New York City in the 1950s and 1960s, way before there were bars and clubs. They made the leather scene happen before it could actually happen. Frank and Don had left New York and they were living together in rural Pennsylvania. They had been disconnected from the community for many years. We invited them to attend the induction ceremony, so these handsome old men in their late eighties came to Cleveland. They wore their leather vests and pants, buttoned-up white shirts, both dressed identically, and they told us what it was like back in the old days. They received a well-deserved standing ovation from a room of people, most of whom had never heard of them before that day. It was very joyous and very gratifying."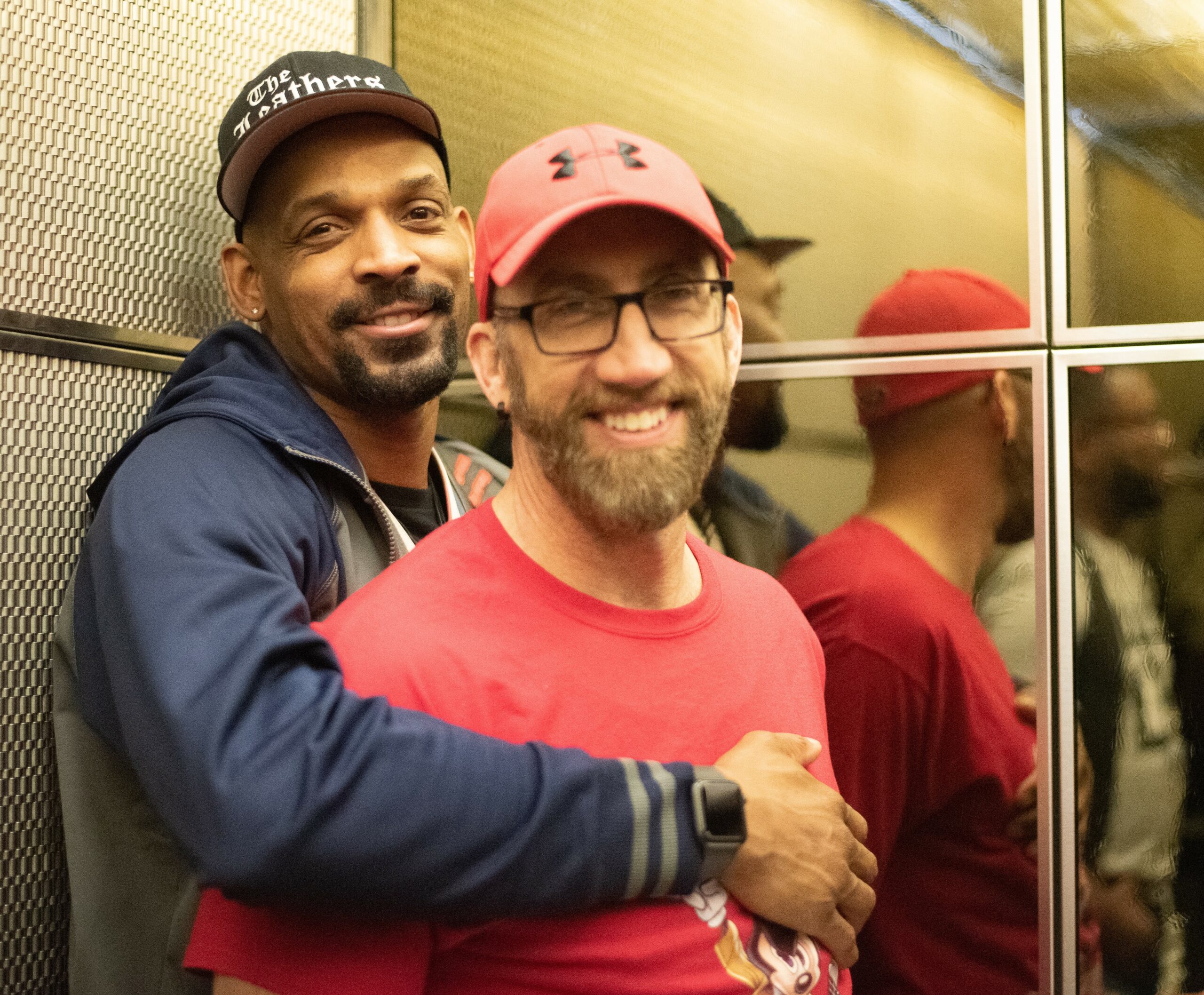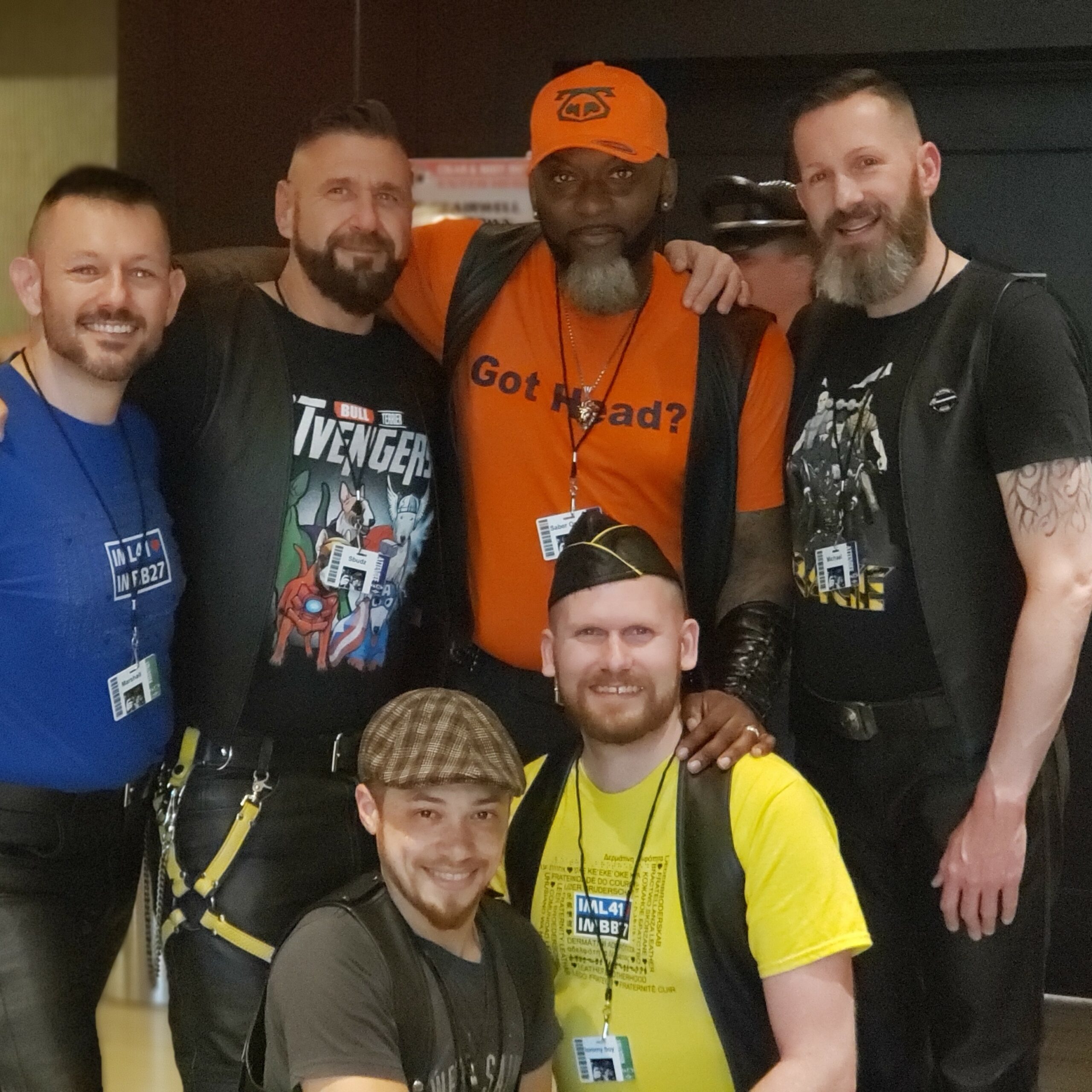 As Executive Director you must be a very busy man during the whole weekend. Do you have time for some fun yourself or maybe even a hookup?
"It has happened, but only once. During the event I try to spend a little bit of time with as many different people as I can; sponsors, vendors, volunteers, first time visitors. That's my job. But in 2019 there was this French guy who came to CLAW with the specific intention of seducing me. I had met him once before, but I didn't remember it at the time. He had planned in advance that we would sit next to each other during the BLUF dinner. He was bragging to me about all these dates that he had had, and he told me it was his first CLAW. He bought me a glass of wine and eventually asked if he could kiss me, and I was like, 'Suuuure!' Then I got this long kiss. When it was over, I told him: 'I've been waiting my whole life for that kiss.' That reaction was completely spontaneous and truthful; it wasn't a line that I had rehearsed."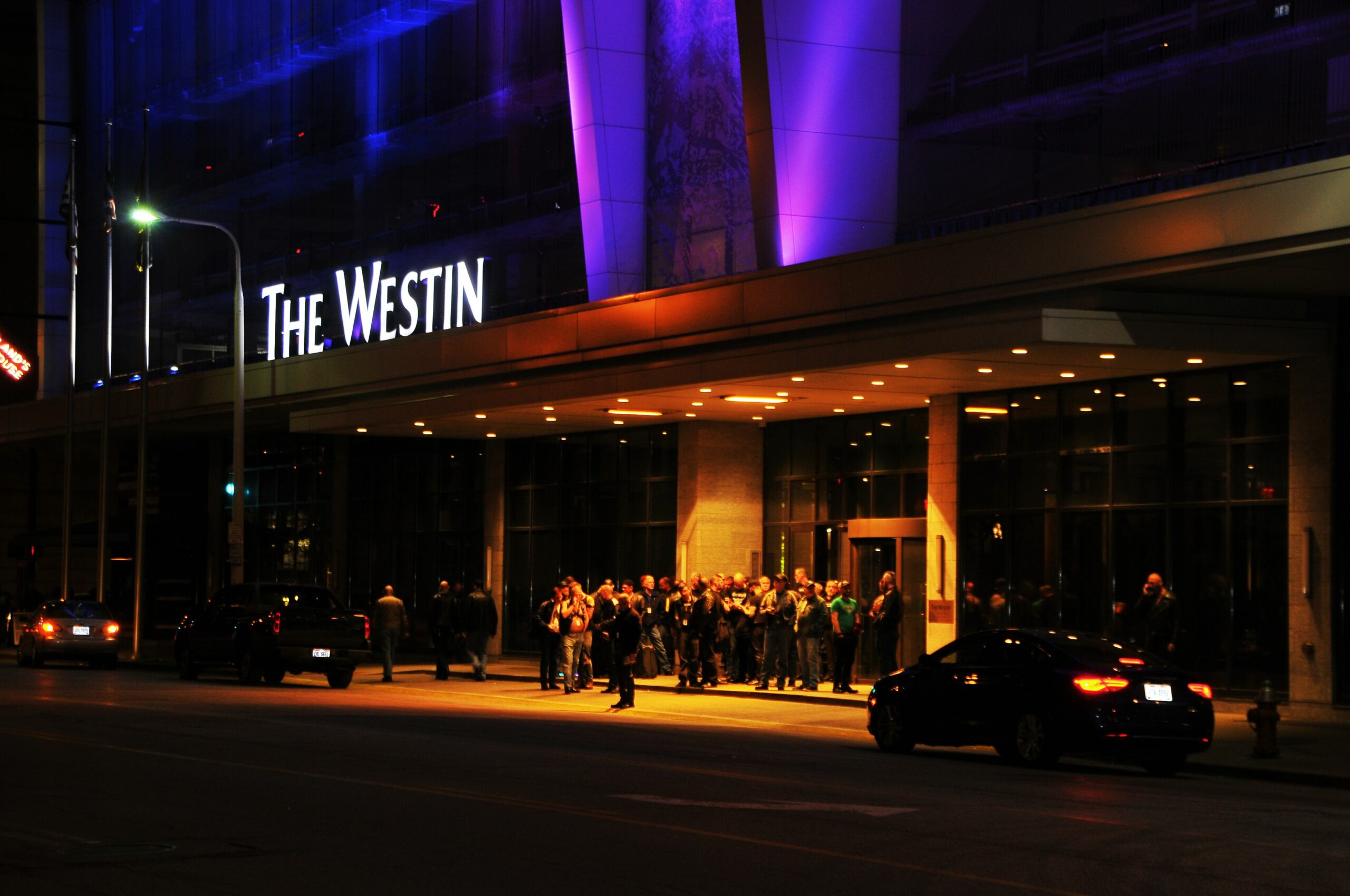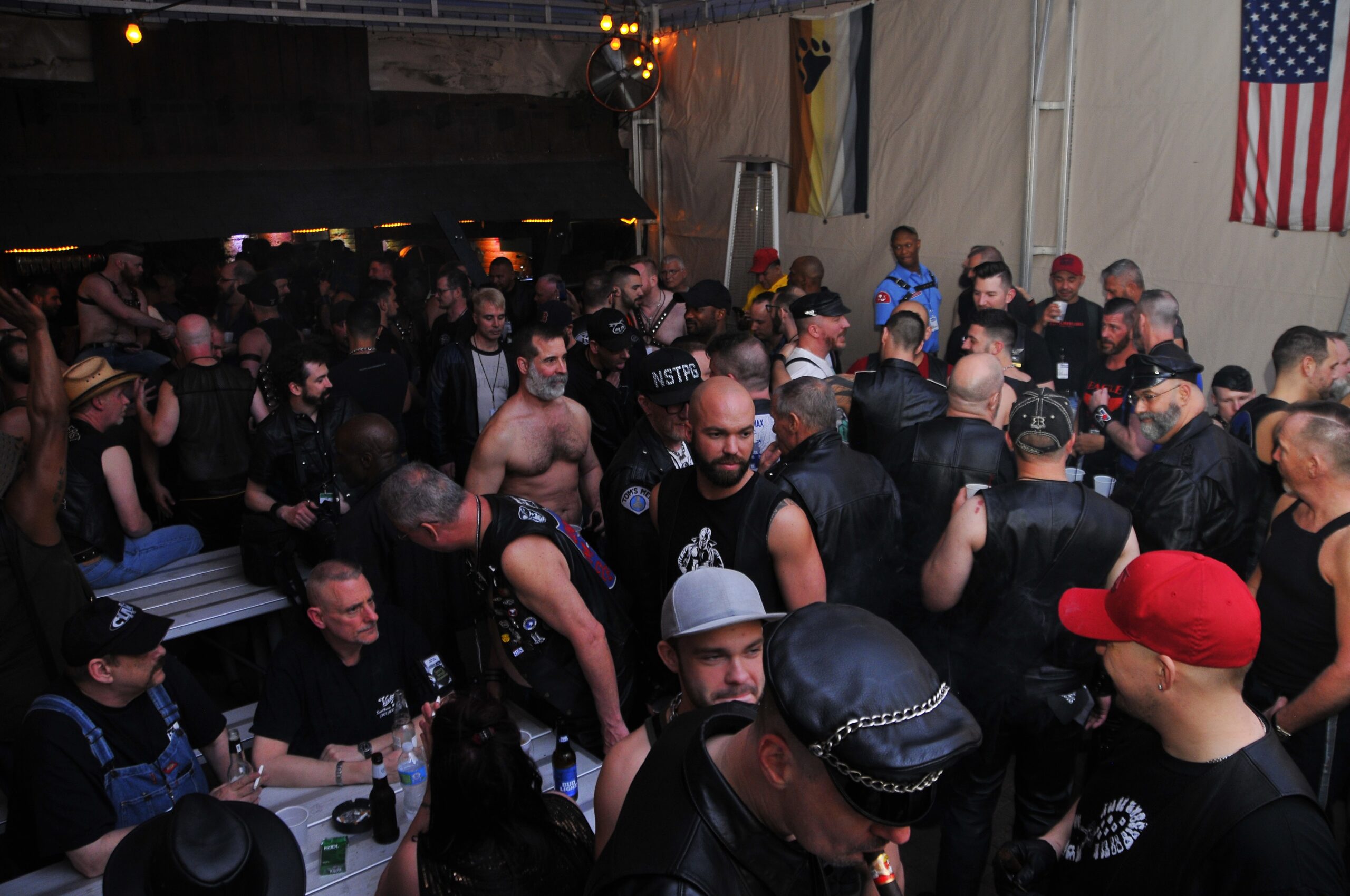 You still look intoxicated thinking of that kiss Bob. Hahaha. What happened next?
"Well, he asked me if he could spend the rest of the weekend with me. He knew I had lots to do, but he promised to help me out where he could, and that he would cancel all his plans. And he had this sexy French accent… what was I supposed to do? Of course, I said yes!"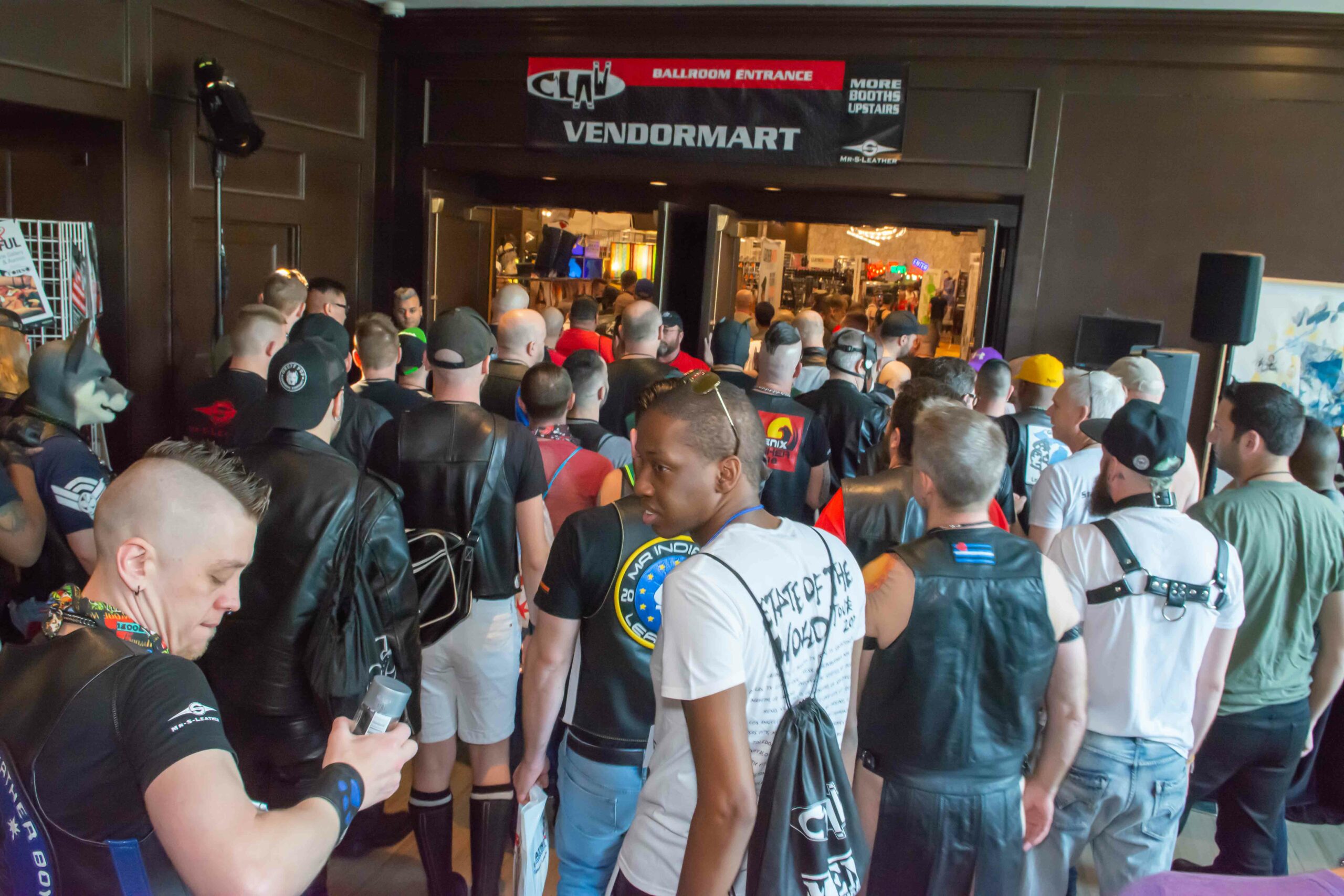 After this year, you're stepping down as President and Executive Director. You've been involved with CLAW for more than two decades. What has kept you going all this time?
"CLAW started as a volunteer thing for me, back when I was still a lawyer. Eventually, it became so big that it took over my life and I gave up my day job. I've been motivated by my belief that 'our' interest in leather, fetish and BDSM, is natural and healthy, and that the world at large still doesn't know that. Most cultures regard the way we have sex as abnormal and pathological. We're told it's wrong to thrive on power dynamics during sex. Oscar Wilde once said: 'Everything in the world is about sex, except sex. Sex is about power.' I believe that's true. Whether gay or straight, fetish events like CLAW provide opportunities to meet up and learn from each other how healthy and 'normal' our sexualities are. In fifty or hundred years, when society has a better understanding of sex and kink, they'll look back at the leather communities of the late 20th and early 21st century and see us as heroic. We queued up outside of clubs in full leather or latex, while cars drove by honking, their drivers taunting us. The society around us told us we were 'sick', but we knew better!"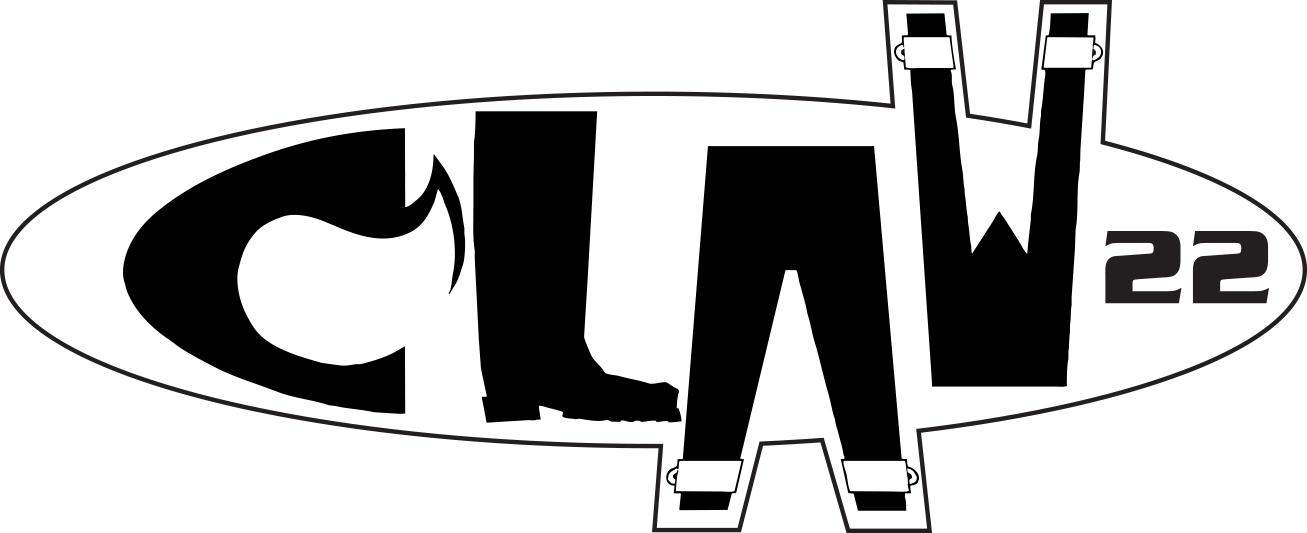 CLAW 2022 takes place from April 27 – May 1 in Cleveland, Ohio (a big, liberal city on Lake Erie, halfway between New York and Chicago). Check out https://clawinfo.org for tickets, reservations and more information. And make sure to visit CLAW's second annual event, the Thanksgiving Leather Getaway from November 23 – 27 in Los Angeles, California.