As with every Darklands edition, Bart, Steve and Tim have been hard at work to prepare the shop for you with some special items you won't find at the Mister B Online Store or the physical stores. Come check them out!
Some products are rather new, like The Mister B Romper that was launched in stores exclusively last year, a Mister B Chest Harness Saddle Leather with coloured stitching or a new coloured ear option of our Fetch puppyhood. There are also some laced options, like a Jacket with laced sides or Mister B Ranger Jeans with laced sides.
Like Every year we also have some regular products in different colours available, like a blue Motor Jacket and Sailor Jeans, a number of grey and white options, or the Mister B Tradition Jeans in green or dark blue. Discover these and more next week, supply is of course limited!
If you like the Mister B Circuit style, in red and yellow or blue and white, you'll love the extra options we've got for you to finish your perfect Darklands look!
Introducing: the Mister B Hunter Jeans
We're also introducing a completely new style of pants: the Mister B Hunter Jeans. Gorgeously highlighting the ass, tough and loose around the legs, with big pockets for all the small gear you want to bring on your hunt for that perfect night. All this in a stunning green for a perfect look. The Mister B Hunter joins our blue Tradition Jeans in the Tradition range: an ultra-high-end leather, pre-stretched for a supple yet sturdy and soft leather you'll never regret buying.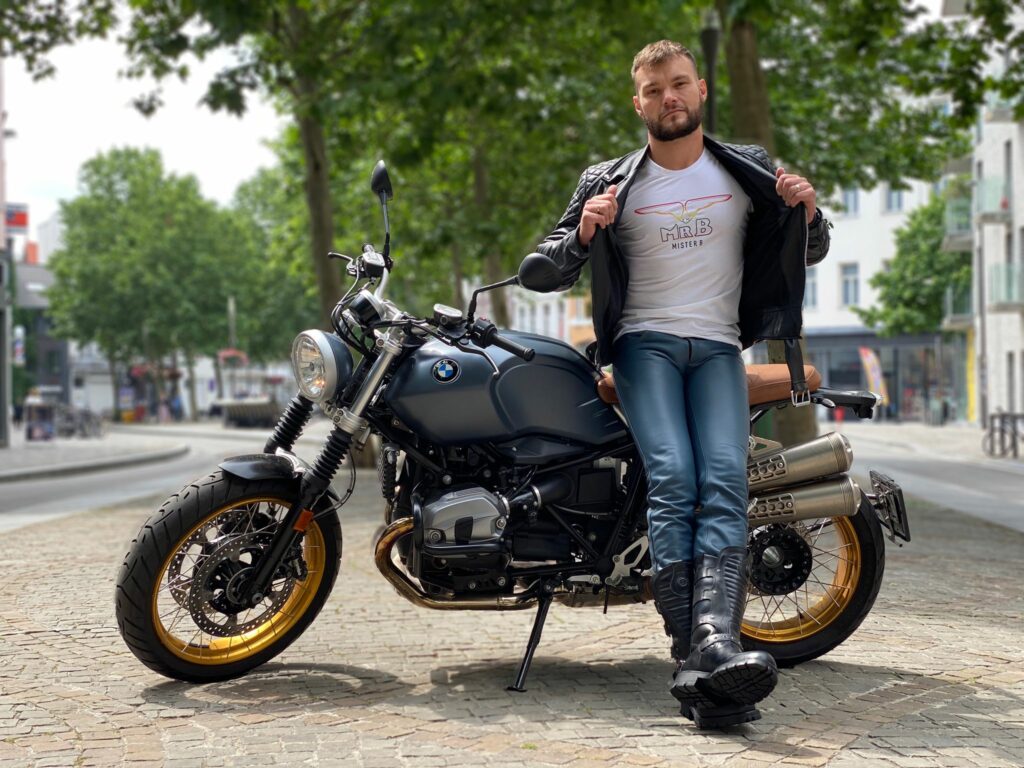 For Darklands we'll have the following opening hours (bold means different from regular hours):
Monday: 11:00 – 19:00
Tuesday: Closed
Wednesday: 11:00 – 19:00
Thursday: 11:00 – 19:00
Friday: 11:00 – 21:00
Saturday: 11:00 – 21:00
Sunday: 13:00 – 18:00