What I thought would be a massive mounting of the Everest, ended up being a smooth stroll downhill.
My first impression when I got my Topped Toys Gape Keeper 100 was one of 'no way I can take it…I should've asked for the 93!'
After removing the plastic packaging, what I noticed the most was how soft and squishy the material was. This squeezable material immediately made me question my hesitations and got me thinking that I actually could take it. With this newly inspired motivation,  I got in the shower and started getting ready for my new toy.
Everything was ready: me in bed on my knees, Mister B Double-F lube to my right, fresh bottle of poppers on my left, and in front of me, 'Everest'.
After generously lubing up the Gape Keeper and putting some lube up my ass with a lube shooter, I grabbed the poppers and took two deep, consecutive hits, preparing myself for this trekking. I started leaning back, allowing the Gape Keeper to slowly work its way up inside me. After a while, when it all got to a point where I thought I really couldn't go any further, I gave one more tiny push, and the miracle happened: my ass stretched right around the butt-plug and *POOF* suddenly it was inside me…all-the-way! 
Most likely my eyes were wide open at that point, and it took me a moment to relax and start focusing on my breathing, but at this point I definitely was won over, thinking: 'wow, I really LOVE this silicone material! It feels sooo good inside me!' It was surprisingly comfortable to keep in, so I did for a while. After that, I started doing what I like the most:  in and out, in and out, and in and out…and I did that for quite a while too! After having spent a good amount of time with this big boy inside me and I was completely satisfied, I just put it in the dishwasher and that was that…super easy!
What I thought was going to be impossible, turned out to be quite a bit easier than I thought! I don't know what that says about me or about this toy, but I'll say one thing: this mountain of a toy was the most (full)filling date I've had all year!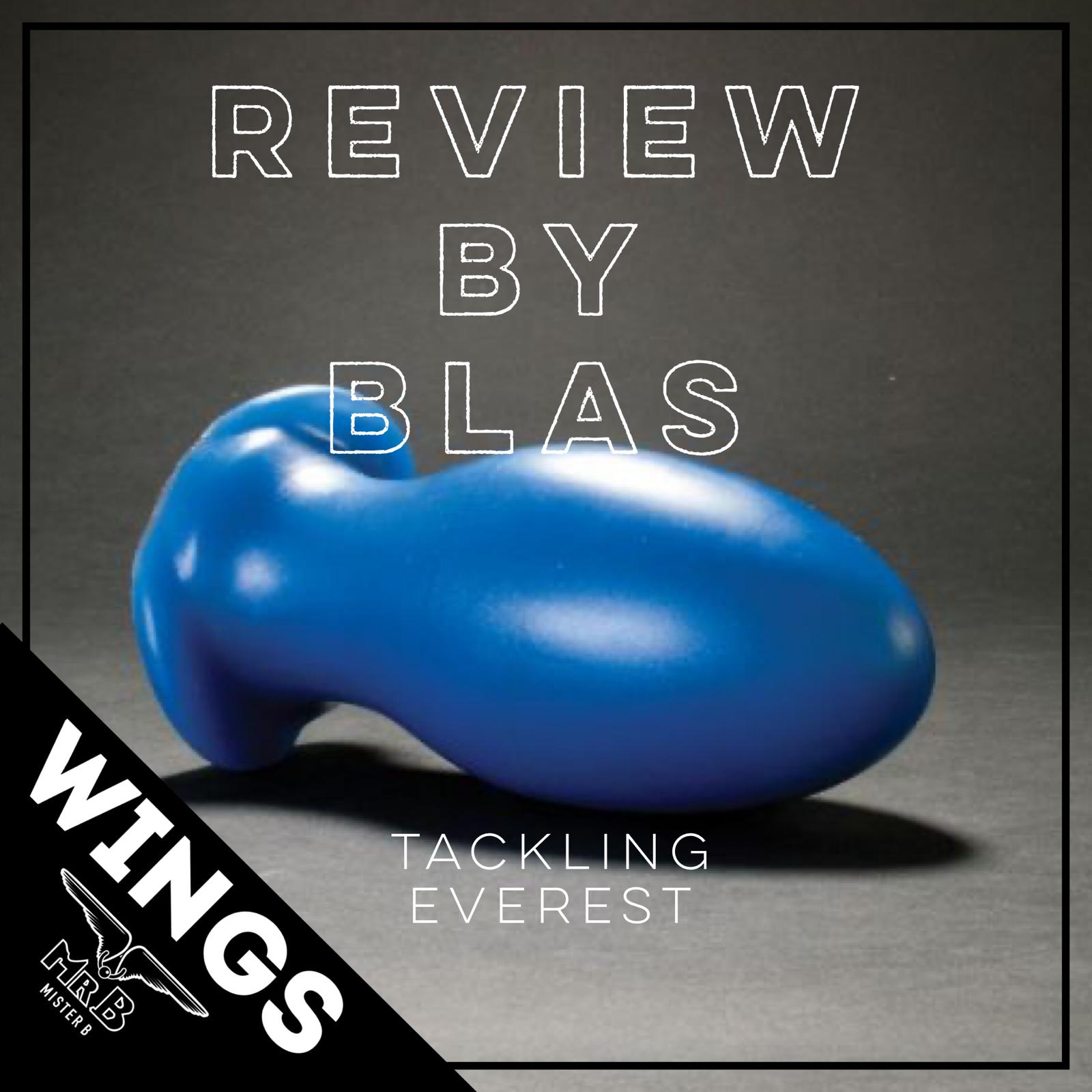 Topped Toys Gape Keeper 100 Blue Steel
For experienced fist players and large toy experts the Gape Keeper 100 is a great size. At 10 inches around and 3.2 inches wide, the 100 is not a beginner toy. Slide over the super soft platinum silicone bulb and you'll immediately see why we call this an all-day plug. The soft material fills you without putting pressure on the wrong spaces and the shaped base is designed to hide under a pair of jeans.
The 100 offers more length than the smaller models and will reach to many user's second ring.
Check out the entire Topped Toys collection: