WINGS loves to support other queer publications, so we were excited to have a chat with the photographer behind the fun and fabulous FROCK magazine to give you an exclusive peek at this kinky collection of work. FROCK is an LGBTQ erotica zine, created by photographer Eli Schmidt that features photo stories, interviews, performance art, erotic films and other content that 'celebrates authentic queer joy' as Schmidt put it. This joy is visible in their work, but you can hear them elaborate on that in this short interview.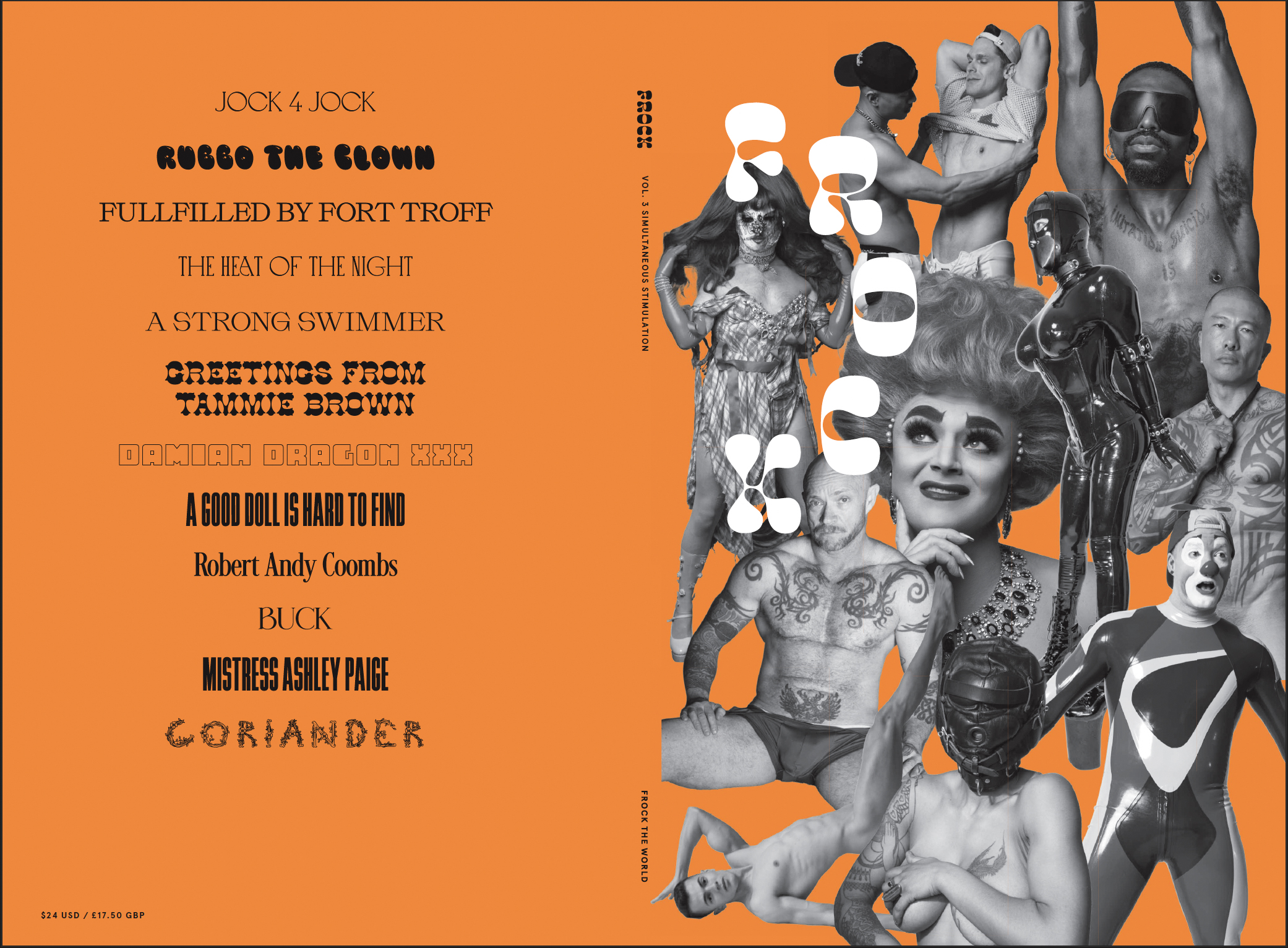 Hi Eli, thanks for your time and thanks for my copy of the mag – it's fucking fabulous! Can you tell us a little about it?   
Hi Mister B. I started the project in 2019, originally as a website, and began releasing printed issues in February of 2021. Self-published zines and artists journals have always been part of queer culture and it seems with the increasing censorship and policing of queer people on social media, the time was right to revisit an older and more traditional format. It's pretty hard to outsmart an algorithm, but print has proven to be a worthwhile work-around.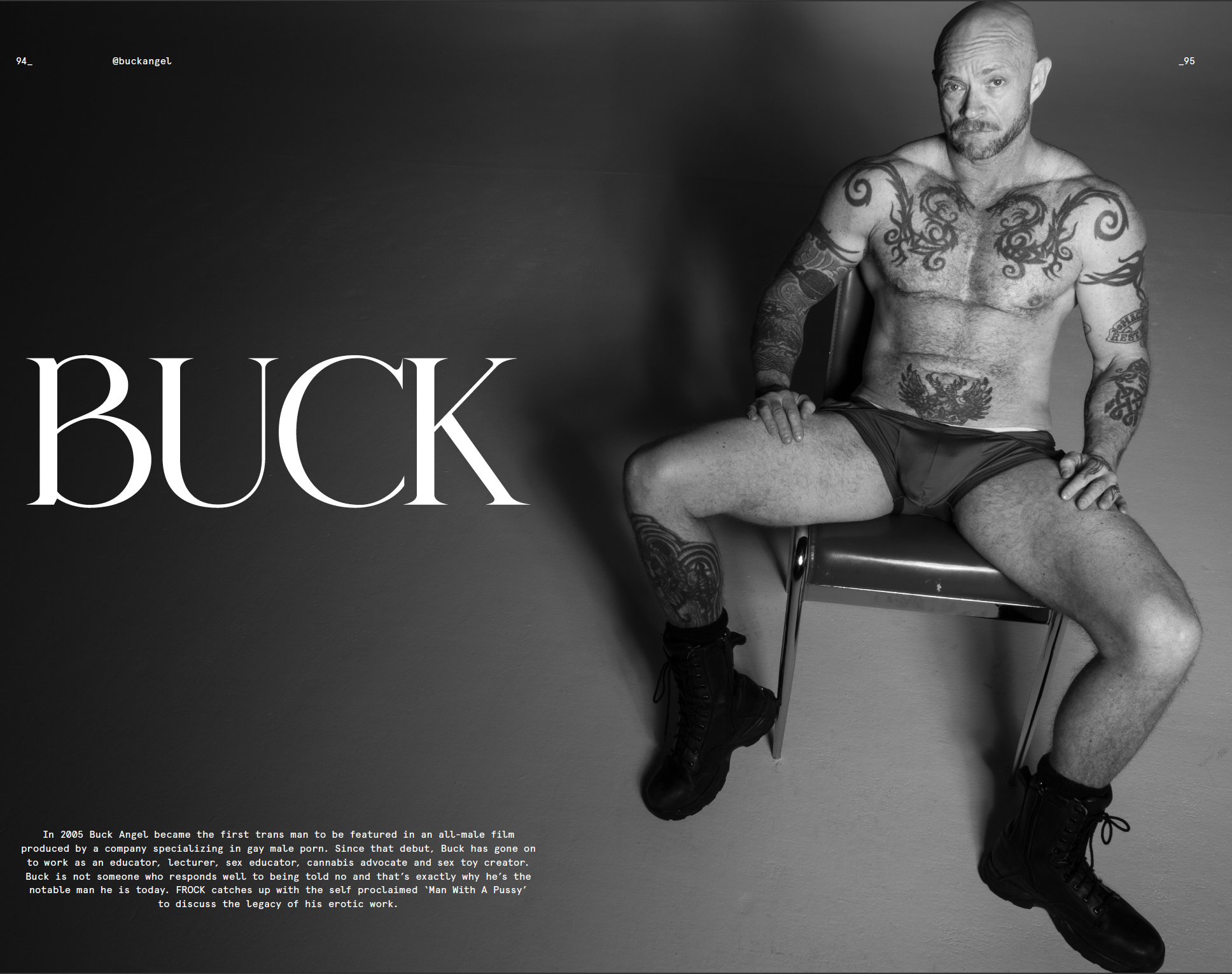 You're right about that. A clever and creative way to share queer content in 2021. Where do your ideas for the zine come from?   
Everything in the magazine is collaborative. I mean that in the sense that I am only one part of the content that is being made. There is a lot of discretion and trust that needs to be in place to take photos and make videos with this kind of intimacy. I'm the photographer and creative director, plus a lot of the other moving parts of the magazine so the ideas can be organic and not overly worked. I like to leave room for the models and talent I'm shooting with to add their unique spice and zest into the mix of FROCK.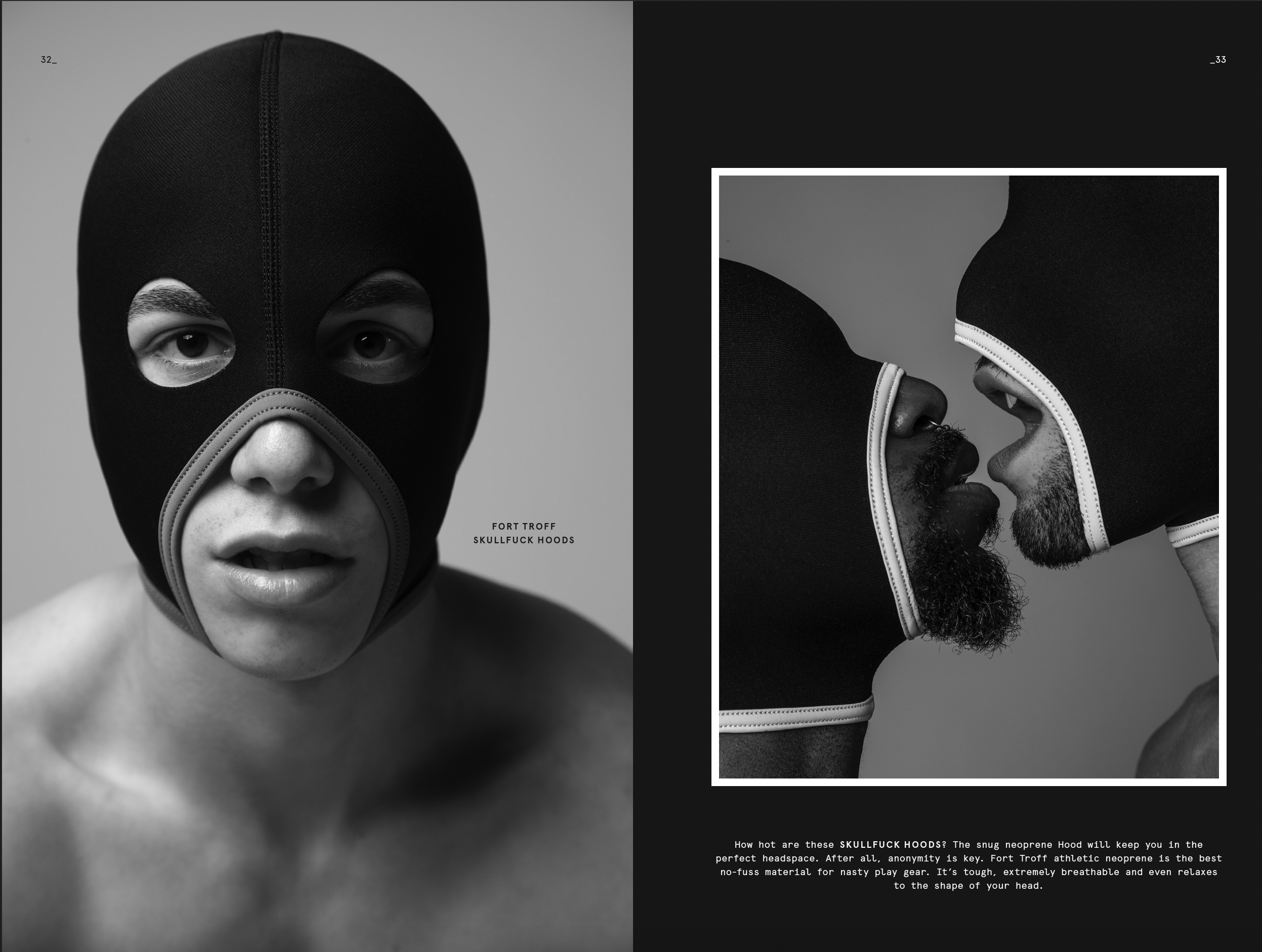 What is the feature you want to highlight from this issue?   
One feature we are very proud of is our college covers. Traditionally magazines will select a singular celebrity or personality to draw readers in. FROCK is a celebration of mish-mosh of jocks, lezzies, tops, bottoms, cake sitters and kinksters within the community. The covers are meant to attract like-minded people who also are DTF (down to FROCK)!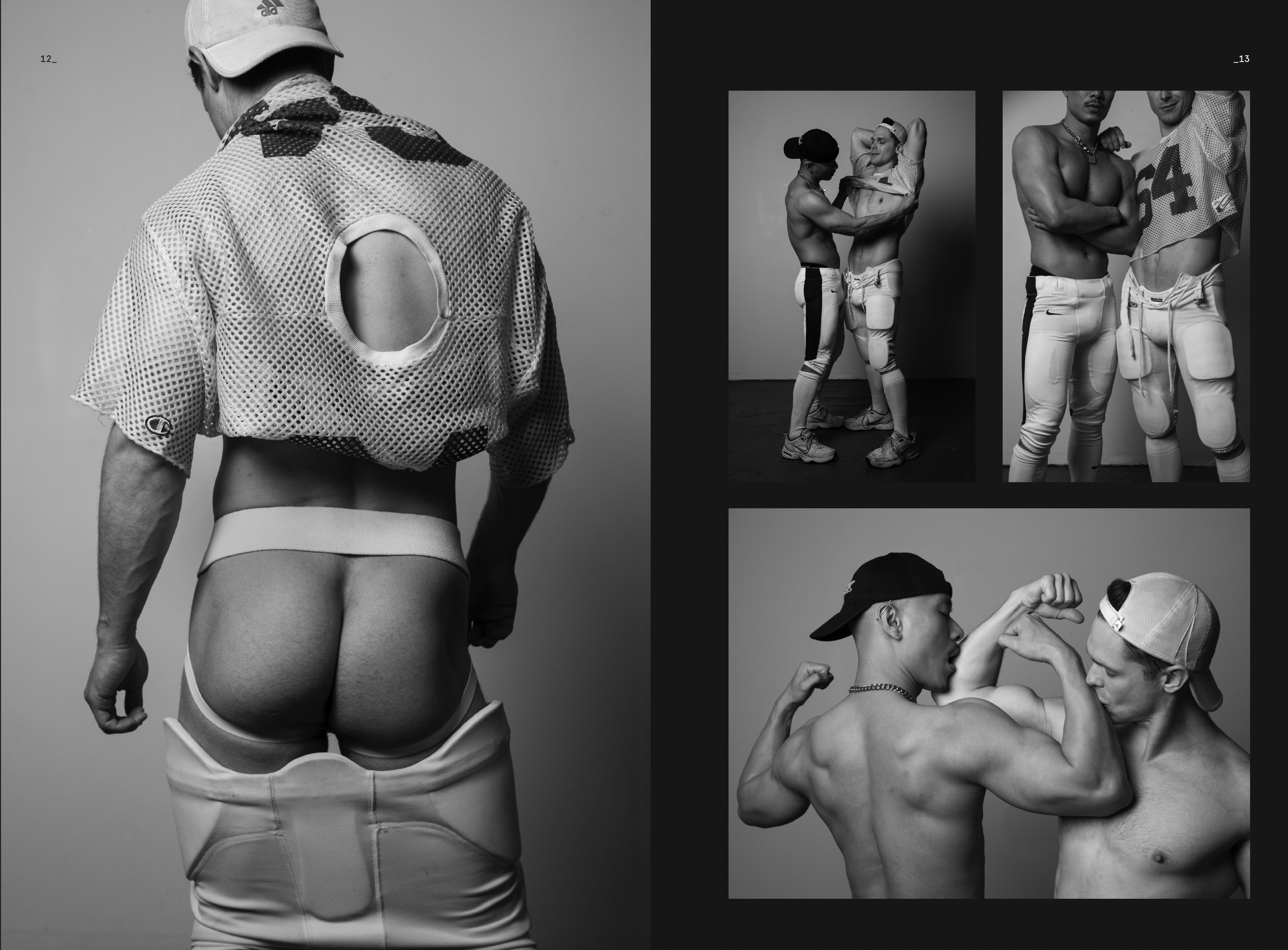 Yes, DTF! I love that.    
What value would you say a project like this has for the queer community?   
I think there will always be a need, and in turn value, for aspirational and affirming depictions of who we are as queer people. The history of our community has a strong visual identity thanks to the tenacity of queer artists. FROCK is a homage to that uninhibited spirit and tradition.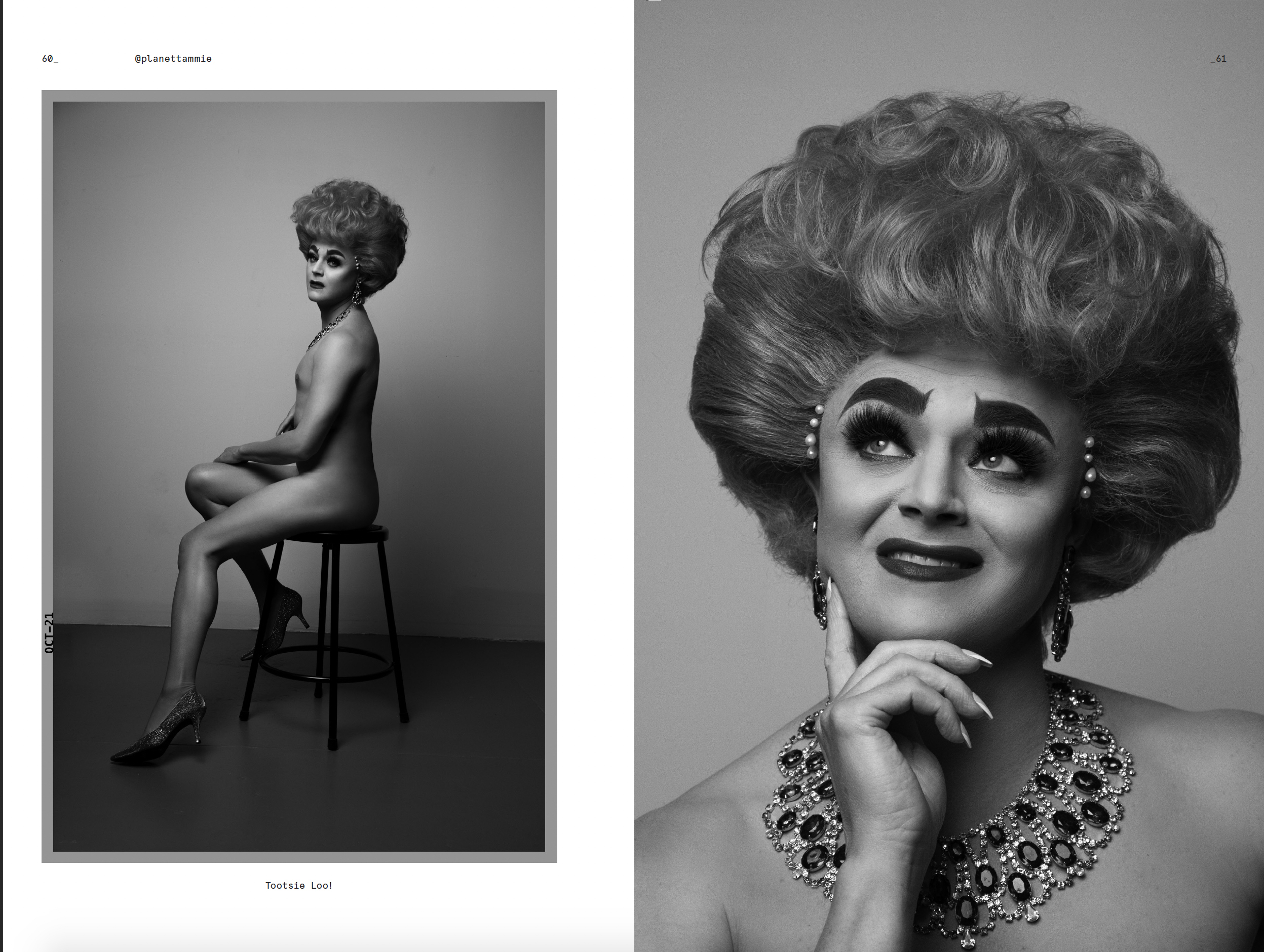 In the great tradition of those before you, keep making queer art!   
There is a lot of fetish style photography in the zine. Is this a personal interest of yours?   
Fetish and fetish photography brings out completely unique energy. It's a little fashion and it's a lot sexy. Anytime you put on a piece of clothing or gear, it changes the mood. It 'ups the ante'… and that makes for very fun picture taking.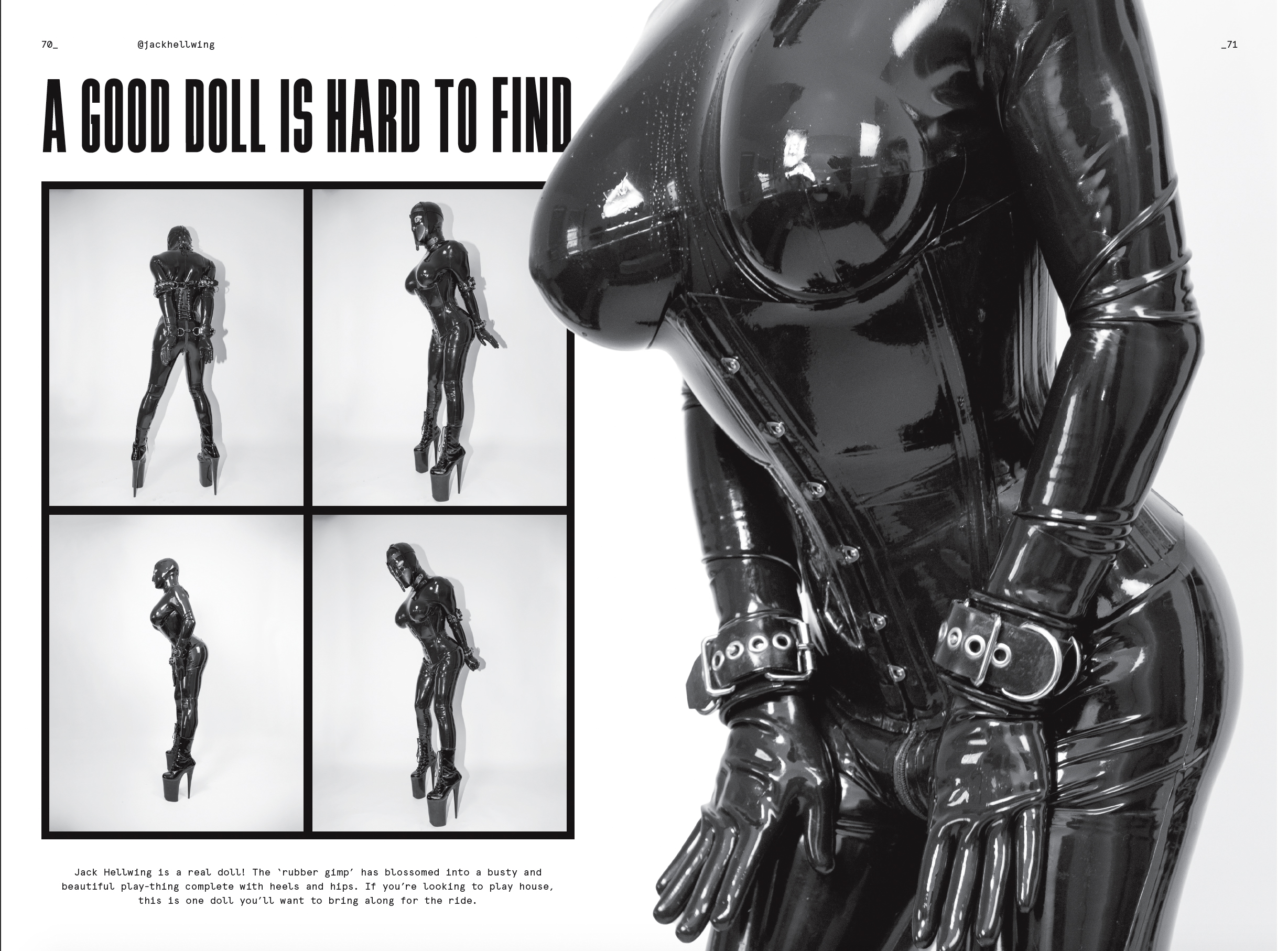 Who do you hope reads this magazine? Who is it made for?    
FROCK is a love letter to the audacious, outrageous and gorgeous energy of the LGBTQIA+ community. We deserve to see ourselves as we are, in all our grit and glamour.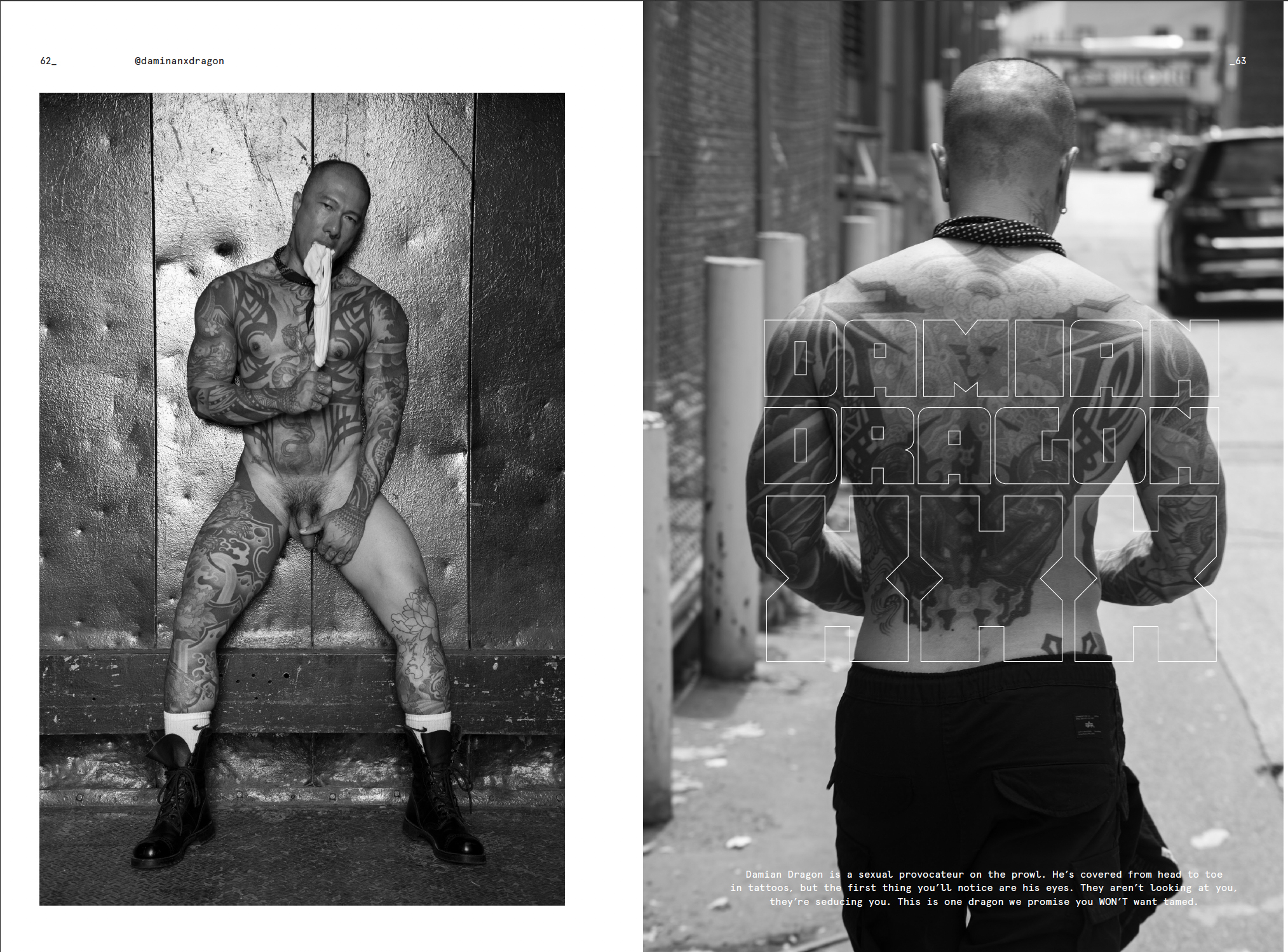 Gorge! What other plans do you have for FROCK?   
The future for FROCK is already happening. In addition to our 3 print issues, we have a very active Only Fans (onlyfans.com/frocktheworld) where we post video content and exclusive photosets. We have 2 exciting partnerships launching in January of 2022 and FROCK will soon be showing up in some very familiar places #frocktheworld.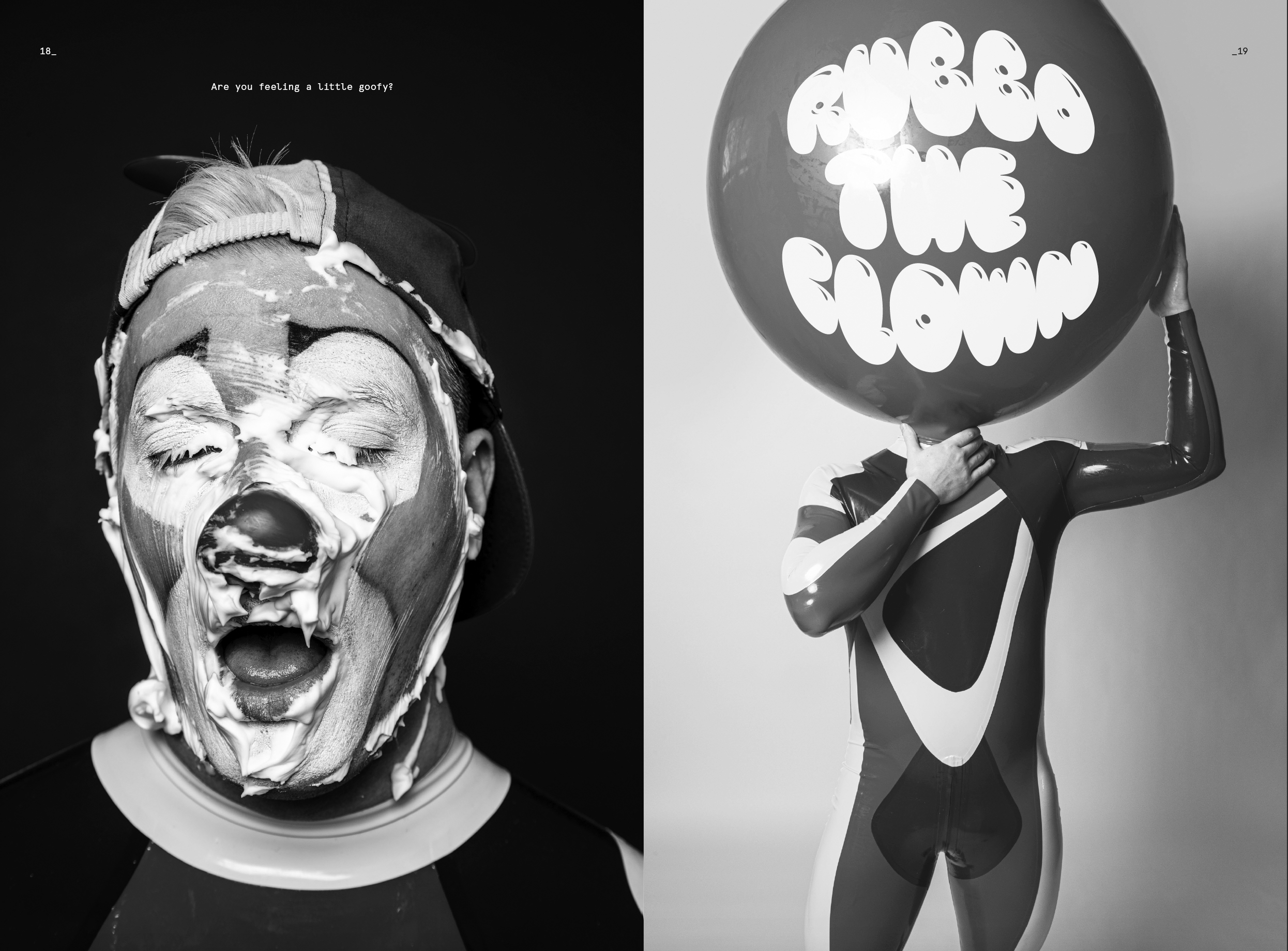 FROCK: Vol 3 Simultaneous Stimulation is available in select bookstores, museum shops around the world and also directly through our site ( www.frocktheworld.com). 
This slideshow requires JavaScript.
Find Eli's work and more on 
Twitter + Instagram @frocktheworld 
OnlyFans Onlyfans.com/frocktheworld 
Website/Print Issues: frocktheworld.com 
Eli Schmidt  
@frocktheworld 
Eli Schmidt Photography Inc.  
eli@elischmidt.com – 917 676 2796