Delicately weaving together the Japanese art of Shibari (bondage) and Ikebana (flower arrangement), Brazilian artist Fabio Da Motta continues to amaze and excite worldwide fetish-enthusiasts and art-lovers alike. We caught up with him from his home in São Paulo to discuss how he made a name for himself and where he plans to take us next.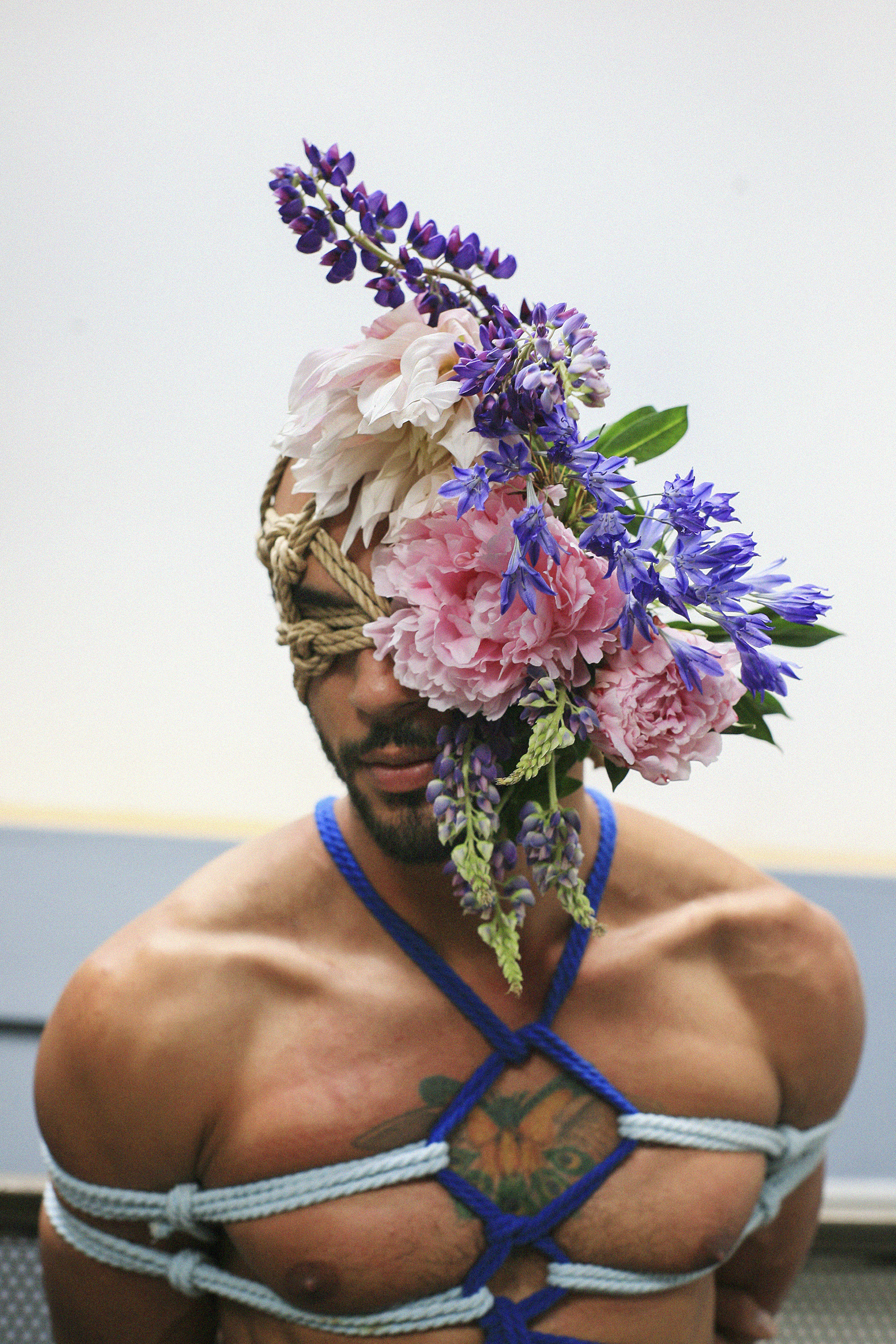 Undoubtedly it's your unique styling that is responsible for making your work stand out as it does. How did you develop that style and what got you started in photography?
"I started studying photography in 2001 at the Escola Panamericana de Arte in São Paulo. Alongside my studies, I did an internship for a website where I shot a whole range of events. I was photographing São Paulo Fashion Week, attending vernissages, and even taking my camera with me when I went out clubbing. Thanks to that internship, I was able to create a network of great people, which allowed me to get a job as an art assistant in an advertising agency. Having all these professional experiences gave me a trained eye which helped me to develop my own particular style and make a living out of it." 
Your work involves a lot of bondage, amongst other things. Was that always a fetish of yours or did it come about solely for work intents and purposes?
"I've always had my fetishes, but my fascination with bondage really became apparent in my work, and my life, in 2015. I didn't necessarily set out to be a bondage photographer, but I knew I wanted my work to have a combined aesthetic of sadism/porn and romance. The ropes, I discovered, just tied everything together nicely – pun intended! I felt comfortable with ropes, and I wanted to explore that universe to the fullest professionally. However, the more I worked with bondage, the more it started to trickle into my sex life, and I realized I wanted to explore it personally too. Today, I would say it's about 50/50 – work and play."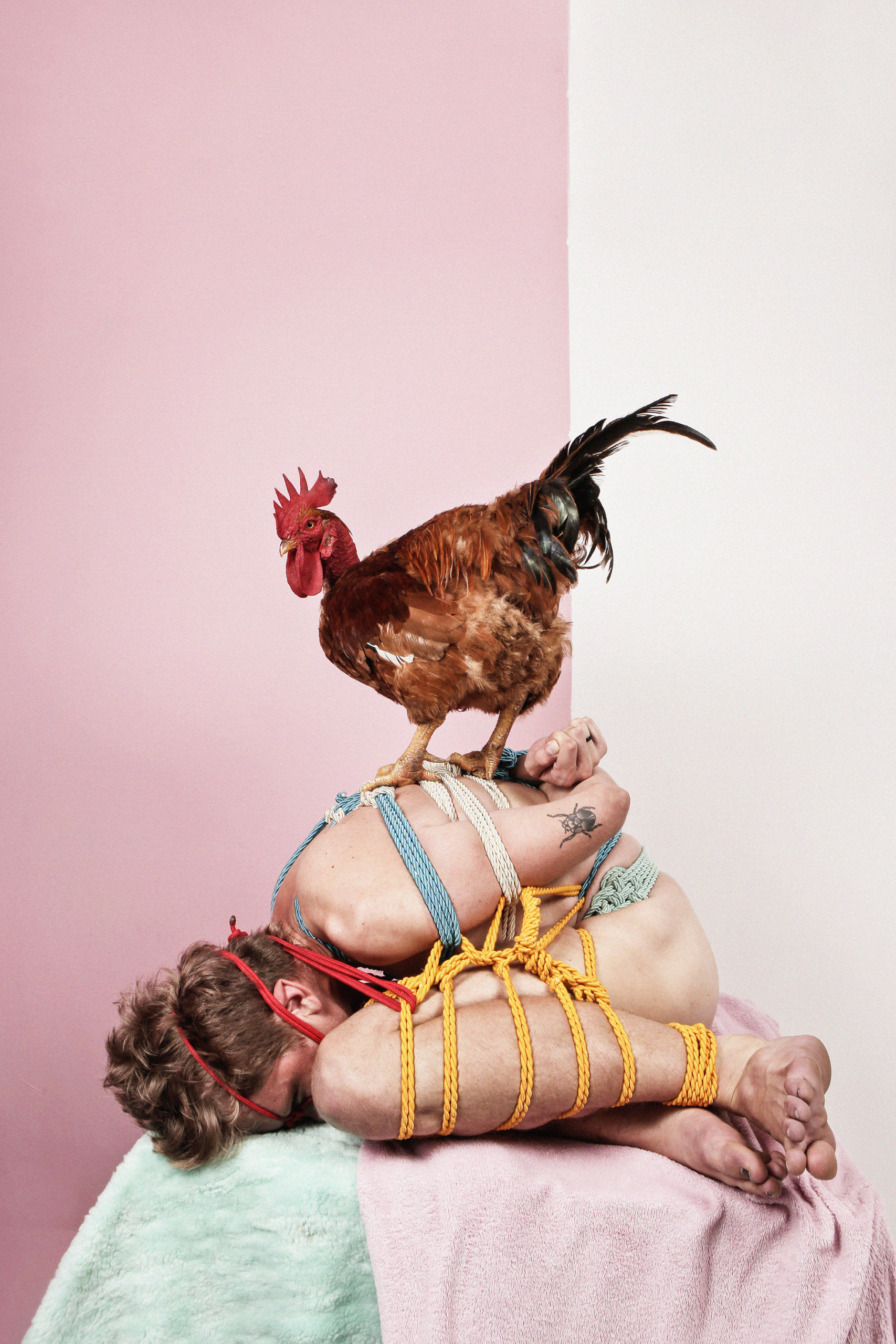 With over 157.000 people following you on Instagram, has social media affected the way you're able to create and share work?
"Social media absolutely took my work to the next level and helped to get me recognized. As a creative, having such an accessible platform to promote my work, was a dream come true. However, I'm currently in a privileged position and needn't worry about promotion as much as before. This has freed me up to concentrate on my print editions instead. I make fanzines, which can be described as unofficial printed publications made by fans of a specific cultural phenomenon, for other fans! The 'zines' came about as a way for me to raise money to do my first tour with #mottabondage. I first did  PORNZINE and sold six hundred copies which paid for my trip to Europe. I got to visit seven countries and twelve cities in Europe in three months. From that experience, I photographed over one hundred people and did EUROZINE. With that money, I took a tour of my home country, Brazil, and made BRAZINE. You get the gist!" 
Wow, you must be thrilled to have done so much traveling just in time before the pandemic hit! What has been your favorite place to visit and where would you like to go next after the travel restrictions have been lifted?
"Yes, I've been incredibly fortunate in that account, and I owe it to the kind of work I do. All those years working as an art assistant and working with publications set me up to create and produce my own content and take care of editing, diagramming, and following up on graphics. I can do my work wherever I am; all I need is a computer, a camera, and production materials. My latest experience in Amsterdam was incredible and… quite unusual! I would never have imagined myself staying in a boat for two months on the Amstel River, whilst tying up beautiful Dutch people for a living! I even had the pleasure of shooting Mister B's own Nereida. It was altogether a fantastic few weeks that I won't be forgetting any time soon. I've got my heart set on exploring NYC and LA next and doing some work there, covid-permitting!"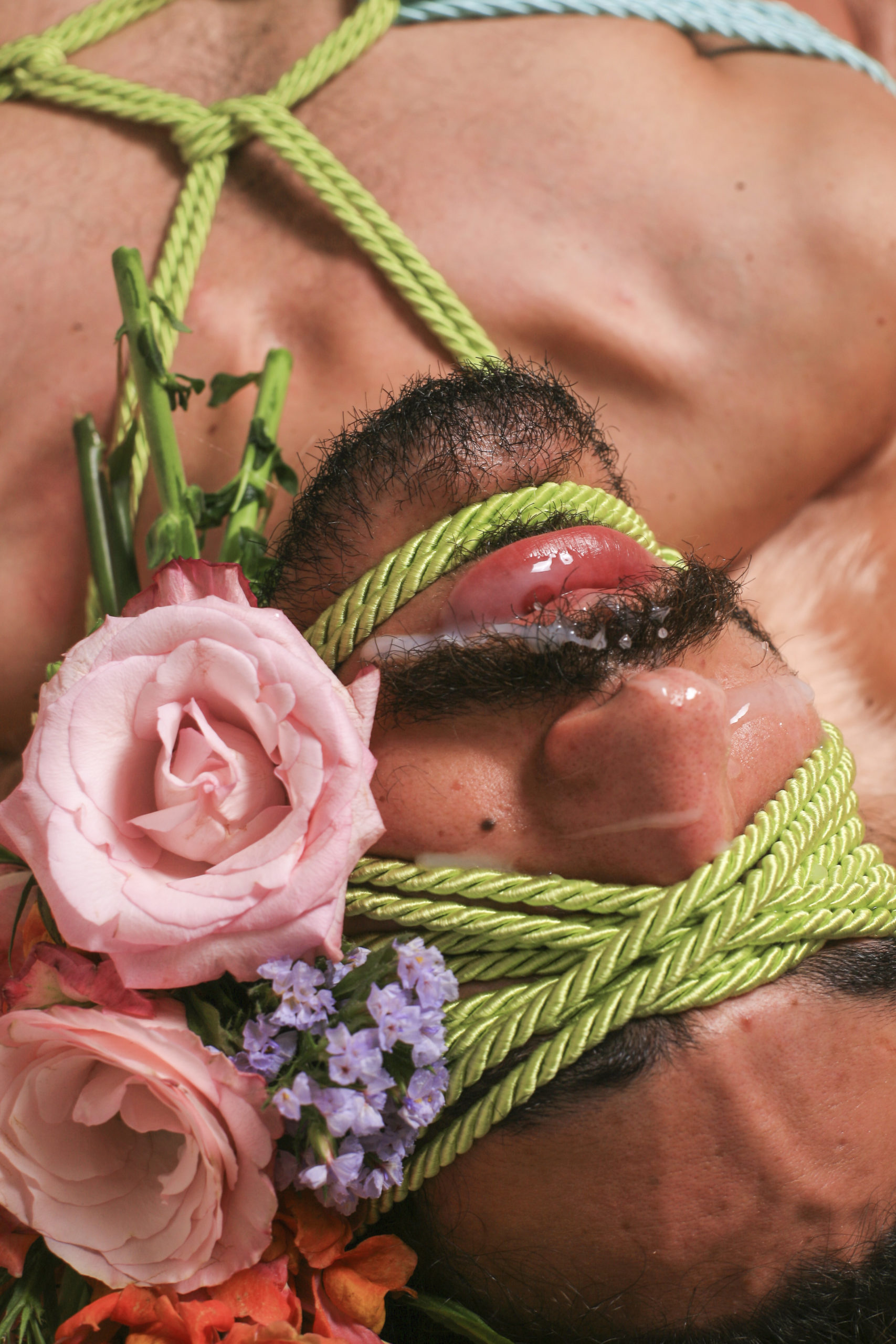 You already have a full body of work, and a beautiful film about it has even been released. What does the future hold in store for you?
"I did an artistic residency last year with the dance company Sine Qua Non-ART in La Rochelle, France. Together we created a solo dance performance, that played with the question of desire, from various angles. The second part of the series is being rehearsed currently. If the flights get back to normal, I am going to take part in producing two more performances scheduled for January. In addition, I intend to continue with my zines as a way to keep touring with #mottabondage. My next zine will be coming soon and printed in full color this time. I'm very excited to share it with you all, so keep an eye out for that!" 
Be sure to follow @dmttfb
on Instagram and give him some love. Feast your eyes upon glorious amounts of flesh, rope, flowers, and sometimes even cum!
You can thank us later.