Review by Marco 
OK. I am not going to lie. I have been dreading doing this review for over a month. I have jokingly shown my friends The Grip 126 to instill fear in them. I have used the toy as a giant blue Christmas tree replica for my collection of Playmobil dolls. And I have transformed it into a stand for my mobile phone to binge-watch Snowpiercer on Netflix #mustwatch.
Clearly, this is not what The Grip 126 was intended for. This beast was created for one goal only: to stretch you out and fill you up.
The Grip 126 is a squishy blue silicone sex toy by our Canadian friends at Topped Toys. It basically looks like a classic butt plug that has been going to the gym five days a week for the last twenty years. It is in one word: huge.
Having said all of that, let's get to the nitty-gritty of things.
I decided to test The Grip 126 in my bathroom. Under the shower on my knees. With a super trashy gay porn on my Samsung S10 featuring a cock hungry blond bottom and thirty sweaty tops. Squatting over the tip of the toy and slowly pushing my hole on the lubed up monster while taking a hit of poppers. Feeling it stretch. Opening me wide. Entering the void.
And – big surprise – I find out that I am a lot more talented than I gave myself credit for.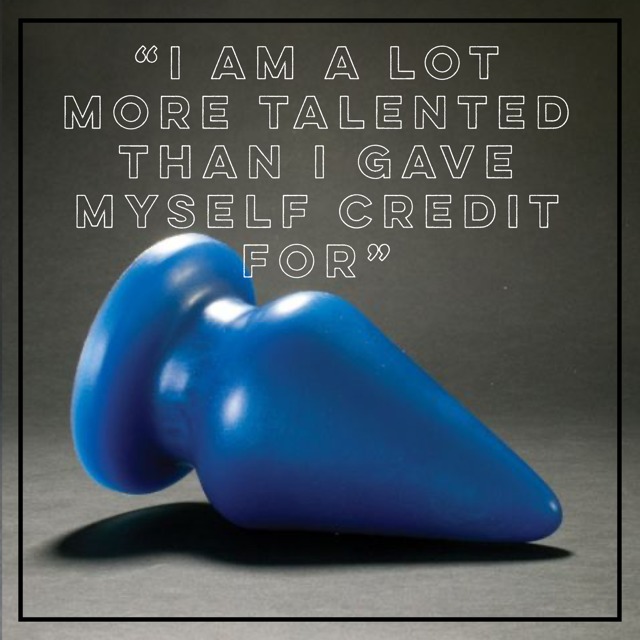 While the bottom whore on my screen is being treated to yet another dick The Grip 126 slides in deeper and deeper. Unlike regular dildos that are made from harder materials this toy slightly shapes itself to my hole which makes insertion pretty easy. Riding it slowly at first and then picking up the pace.
I love using sex toys on my own because they trigger my imagination, especially when watching porn. At one point I feel like I am the one being used onscreen, which feels pretty fucking amazing. Tugging on my dick. Stroking it. The hot shower water crashing down on me. The Grip 126 entering. Pulling it out. Moaning. And finally violently coming all over the bathroom floor.
The Grip 126 has a lot of things going for it: the bottom part sticks nicely to smooth surfaces making it easier to fuck yourself, and the silicone material feels meaty to the touch. It is the perfect toy for guys who (gradually) want to train their hole for fist fucking and I personally cannot wait to use it during a play session.
One last word of advice: if you are not sure what toy size you can handle I suggest hopping over to your local Mister B store to do some research. Sex toys always look way smaller on your computer screen than in real life! And make sure to use a lot of lube like the super-slick water-based Mister B LUBE for a smoother ride.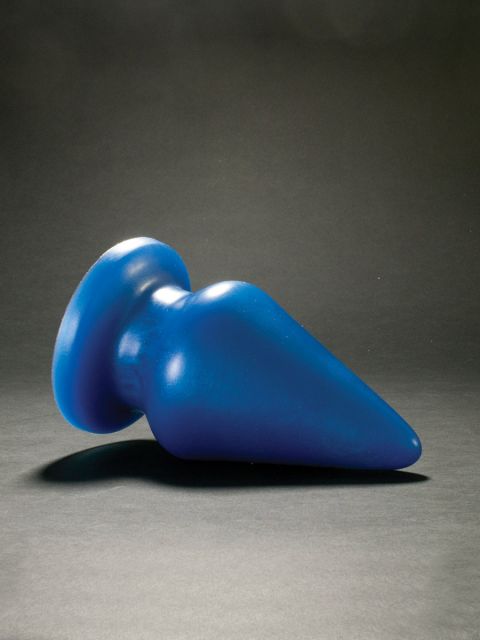 Topped Toys The Grip 126
The Grip is a classic plug shape that we've tweaked to make more comfortable and forgiving while still offering an impressive stretch.
Say goodbye to your grip with the Grip 126. Topped Toys' first plug over 4 inches wide, The Grip features a new design that focuses the stretch on your first ring. The Grip is made of our tested super soft platinum grade silicone that forms to your body providing an unparalleled feeling of fullness and stretch.
With a 12.6 inch circumference at the widest point and a quick taper to a 7.6 inch neck, The Grip locks in place perfectly conforming to the contours of your hole thanks to our super soft material. This is a plug that you'll love pushing out thanks to the 5 inch difference between the circumference of the neck and the widest point.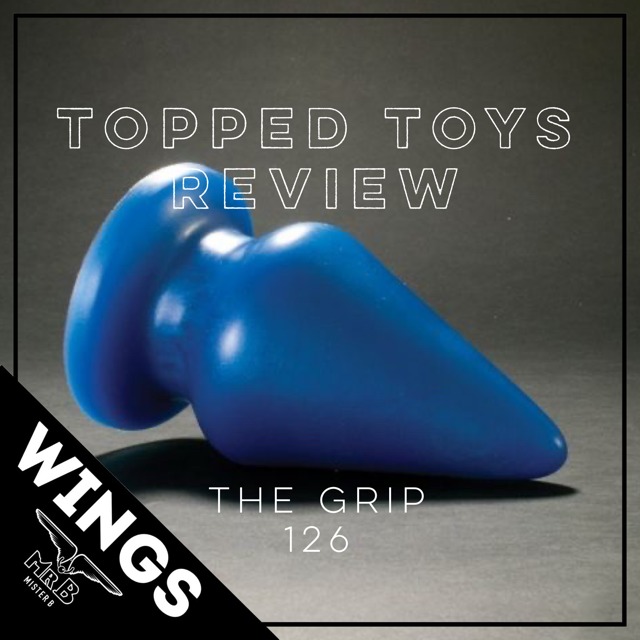 GET A GRIP
It is the perfect toy for guys who (gradually) want to train their hole for fist fucking and I personally cannot wait to use it during a play session.
8
Topped Toys The Grip 126