The Netherlands has a reputation for being a place that is safe for LGBTQI people, with a peaceful, socially open, sexually progressive population. In many ways, this is true. It's one of the top-ranking countries for LGBTQ human rights according to ILGA-Europe. But for hundreds of LGBTQI refugees in the Netherlands, it's a very different story. It's possible, or rather, it's highly likely that most refugees experience a certain amount of xenophobia, racism and other forms of oppression in the Netherlands, but the queer experience is another intersection of living within the margins that makes life much tougher, and for some, it makes it unbearable.
After one registers at the application center to claim refugee status in the Netherlands, they must wait several months, and for some, it's more than a year, before the Immigration and Naturalisation Service (IND) assesses whether they get granted status or not. During this time, many of them, all of whom do not have the legal right to employment, reside at the shelter (AZC). According to most LGBTQI folks living there, it's a completely horrible experience. Besides the fact that it's an old prison that houses them, many, if not most of them experience the exact form of violence and homophobia they escaped from their respective countries. This year alone, there have been over 150 reports of mainly homophobic incidents.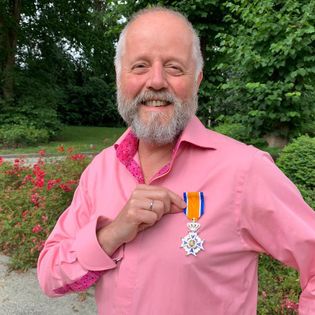 A recently released report We feel unsafe! with an overview of 75 reports of violence and harassment based on gender and or sexuality, was presented to the Central Agency for the Reception of Asylum Seekers Security Office (COA) in September, but it produced no response from them.  This report was brought forth by local non-government organization LGBT Asylum Support, led by Sandro Kortekaas, who has been lobbying for months to protect the folks living at AZC. After dozens of attempts to get the attention of the government, finally, on December 1st, the House of Representatives heard their plea. They stated 'asylum seekers should not be discriminated against, threatened or even attacked by fellow asylum seekers' and 'within two months, in consultation with relevant organizations, will draw up a plan of action for a safer living environment for LGBTI asylum seekers and converts in asylum seekers' centers.' This good news was a long time coming, but Kortekaas is feeling a little more hopeful now.
Kortekaas is currently working on presenting a new case to the COA about a gay minor who has unjustly been kicked out of the AZC and onto the streets. Before this, he was pleading with the Secretary of State for support of a man who was sent to what the AZC calls Time Out, for his behavior. Time Out is a very small room, with only a bed in it and nothing more. It was here where he was forced to stay for two weeks with no heating, no blanket, and only a loaf of bread to eat each week. What is supposed to be a form of solitary confinement is more like a form of torture, especially depriving someone of food, a basic necessity. It is because of stories like these that Kortekaas does this unpaid work for hours each week.
Along with LGBT Asylum Support, local organization Secret Garden has also been doing work to support LGBTQI asylum seekers. Local activist, Elias Karam, who works with Secret Garden, was able to share a bit about what they do there, the current situation and how we can all help.
Can you tell us a little about Secret Garden?
Secret Garden Foundation is an Amsterdam-based organization that provides social, legal, educational, and health support to LGBTQI refugees, newcomers, and other Dutch folks with a migrant background. We organize social activities and exhibitions throughout the year, in addition to providing individual support for needs like housing, medical, and schooling (integration and orientation). Before Covid, we'd meet every Wednesday to cook and eat and talk about LGBTQI issues. We have helpful information about seeking asylum in the Netherlands and also collaborate with other local NGOs with information about sexual health and HIV to help reduce stigma within the immigrant community but also to promote testing and treatment.
We have daily activities and organized events which center around social supports for this vulnerable group. We create space for arts and culture and opportunities to tell their stories both during our meetings and in our publications. We help increase visibility for LGBTQI refugees as well. We published a book called The true fate of LGBTQI refugees in the Netherlands with the refugees of 2015 sharing the traumas they faced during their journeys. It was presented as part of a petition to local MPs with the request for a separate shelter for LGBTQI refugees, to help keep them safe.
We also support them with safety by accompanying them to the police for complaints against attacks of violence. Some colleagues and I also support individuals with translation needs, since language is often a huge barrier for many. Not being able to communicate well and understanding what authorities are explaining is a serious problem for some.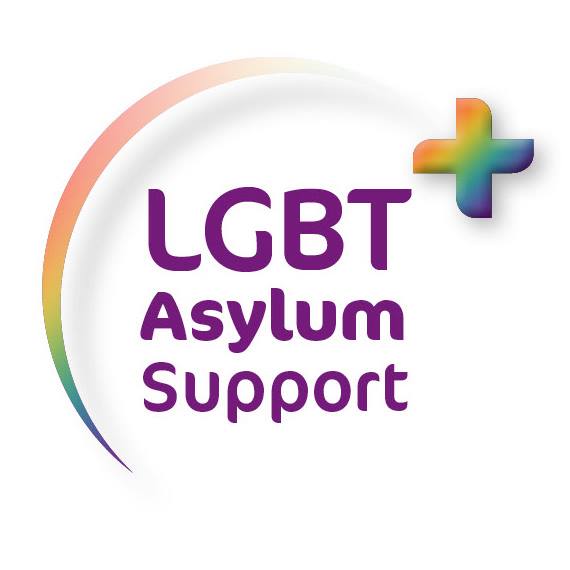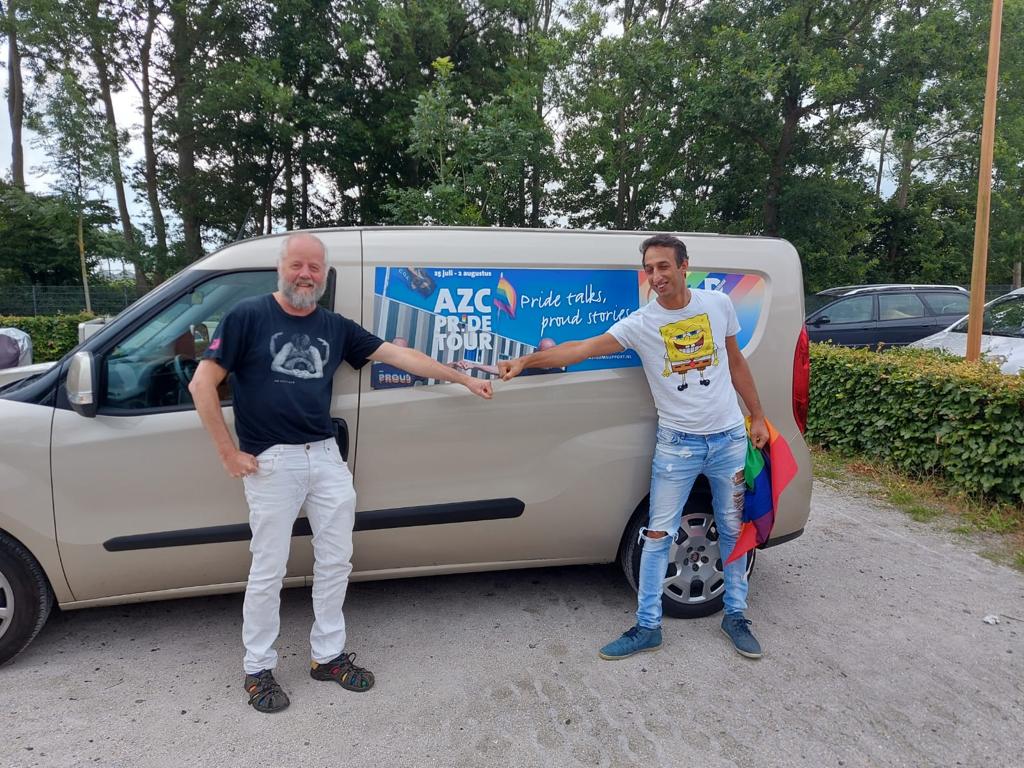 What can you tell us about the horrible homophobia many are experiencing at AZC?
Unfortunately, most LGBTQI refugees wait in the camp until they start their hearing procedure. They live with the same people who come from the same countries which they are escaping. They typically have the same mentality and anti-gay behavior that forced our community members to leave their homes.
After one of the more recent and severe incidents of hate took place in the AZC, we contacted the State Secretary Mrs. Ankie Broekers-Knol for support, but her reaction was no different than that of her former colleagues Albayrak, Geert Leers, Fred Teenvens, and Klaas Dijkhoff. They all believed that enough was being done for the safety of asylum seekers. We've spent years trying to make changes with MPs and the COA by sending emails and letters, sharing press releases with media, and more, but all unsuccessfully.
What can we do, as LGBTQI people in Amsterdam who want to help our community members?
In recent years, the government has only talked about policy, which is why they've failed our community. The gay community in Amsterdam can approach this differently because they do not need a policy to do good deeds. The government should acknowledge the fact that LGBTQI refugees are the most vulnerable and discriminated group of LGBTQI people here. Waiting an uncertain amount of time to find out when your interviews are scheduled, waiting to find out if you are welcomed to the country or not, plus living in constant fear at the AZC are all immensely stressful and for many, it's mentally impossible. This is not only careless of our government but above all else, is completely unacceptable.
Today I spoke with one of our visitors and she said that she feels alone and would like someone with whom she can drink a cup of coffee, catch up and even learn to speak Dutch. Is there anyone willing to do that? The LGBTQI community in Amsterdam can help by listening to refugees. Meet them and advocate for them. Put pressure on the COA and local government to recognize the problems and do something to change the situation. Or, if it's easier, you can support organizations like ours that do that work.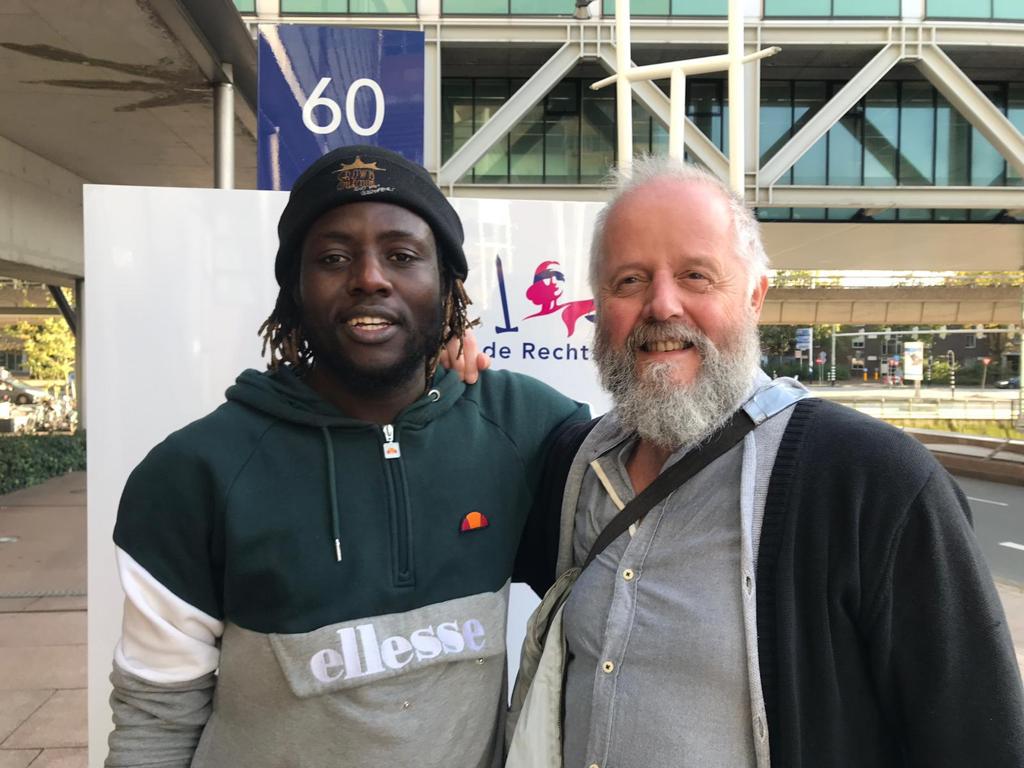 To help LGBT asylum seekers in the Netherlands you can support:
https://lgbtasylumsupport.nl/en/
http://www.stichtingsecretgarden.nl/contact.html
 Watch the video by a brave asylum seeker who speaks openly about his experiences living at the AZC: https://fb.watch/25WW01rtgb/
Find both organizations to follow on Facebook:
https://www.facebook.com/LGBTAsylumSupport
https://www.facebook.com/SecretGardenFoundation