Hi, I'm Ares Gold, aka Commander Ares. I chose my own title because I didn't like being called Sir or Master. I'm a BDSM Dom with a passion for heavy bondage and a very serious fetish for headgear. I'm half French half American and have been living in Berlin since 2019.  
I discovered rubber and leather through bondage. When I was a teen, I discovered several blogs with photos of people in leather or rubber gear (hoods, straitjackets, sleep sacks, etc.). That's when I fell in love with bondage gear. I must have been around twelve or thirteen when I first came across a bondage website. Today, I love to use both in my bondage practice. While rubber gear looks amazing, especially when shined, I find leather gear sturdier and more durable for play.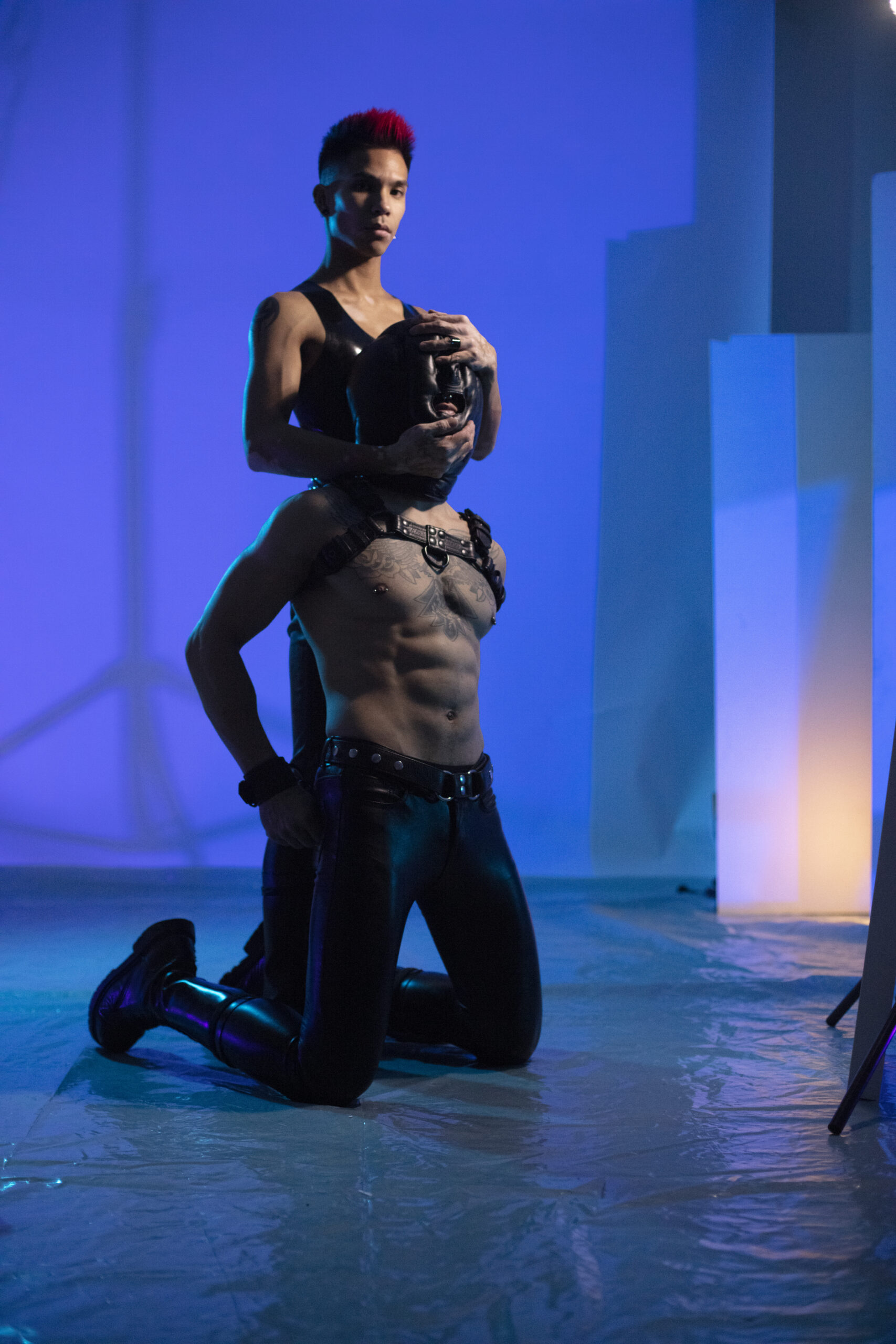 As much as I like trying out new gear and testing different combinations on myself, I'm much more excited when putting my gear on others. That's how I first got in touch with my dominant side. Since I'm really into objectification, dressing my sub up in gear is the beginning of that process. Not only does it restrict or constrict their movement, but it envelops them in an outer layer that has an armour-like quality. 
I also really enjoy showing my gear to curious novice players and explaining to them how it works. Many times, people will try my gear, but we won't actually "play" with it. This is something I don't mind, because it's still a way that I'm able to share my passion with others. I love teaching something new about bondage or fetish to newcomers. The questions they ask always bring me new perspectives, and ultimately make me a better-informed Dom.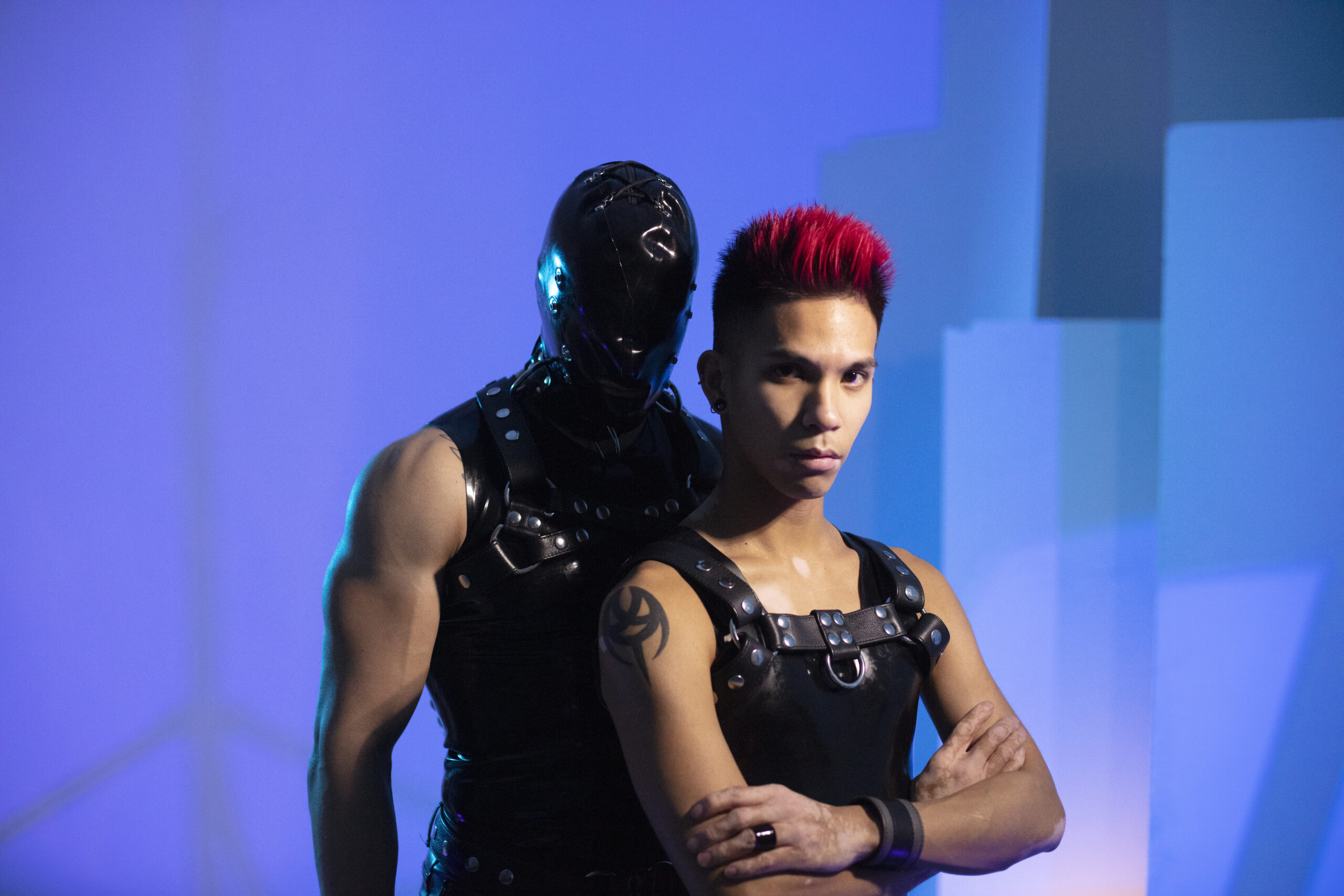 My fascination for headgear is something that I'm continuing to discover today. By headgear, I mean hoods, masks, helmets, muzzles, head cages, head boxes – anything that wraps around or covers the head entirely. 
I've met many people that enjoy wearing or playing with headgear, but I've rarely met others who have as strong of a fetish for it as I do. Therefore, I've had to understand my fetish for headgear mostly on my own. First and foremost, I like the way it looks. It renders the person anonymous, stripping them of their face and a big part of their outer appearance. Since I'm really turned on by objectification, I'm really drawn to thick hoods and helmets that alter the shape and silhouette of the human head. When used for bondage, headgear is the perfect first step in putting a person into sub mode: by taking away their sight and hearing, they become more sensitive to touch and physical sensations. Depending on the experience I want for my sub, I have hoods that allow the wearer to see – if I want them to watch what's happening – or that blindfold them, leaving the scene up to their imagination.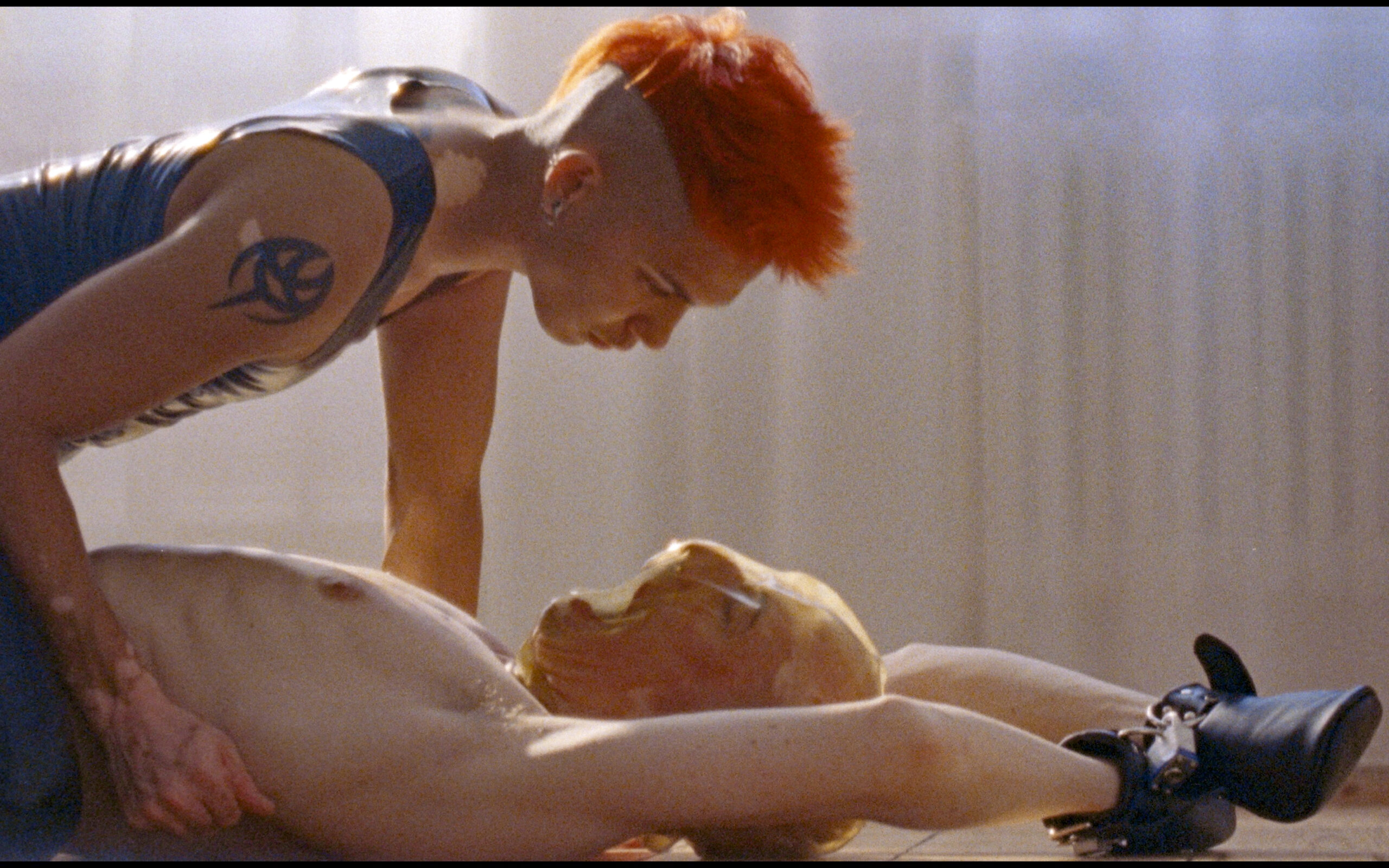 As a Dom, using headgear is my way of taking control of a sub's sensory experience. That's why I love inflatable hoods so much: for the wearer, it puts them into a blissful cloud of rubber, and for me looking at them, it excites me to cover their face and turn them into some sort of object for my pleasure. Also, I think I've realized I have a fetish for lips, because a lot of my hoods have an open mouth. I really love when a sub is in head-to-toe rubber or leather with only their mouth visible, as a reminder that there is someone underneath it all, ready to experience what I have in store for them. 
A lot of what I do is performative. Whether it's on stage, at a club, on film, or simply behind closed doors for my sub only: I'm happy to show what I do and how I do it, while also making it fun to watch. So, there's definitely a performative aspect to my bondage practices, as well as an educational one.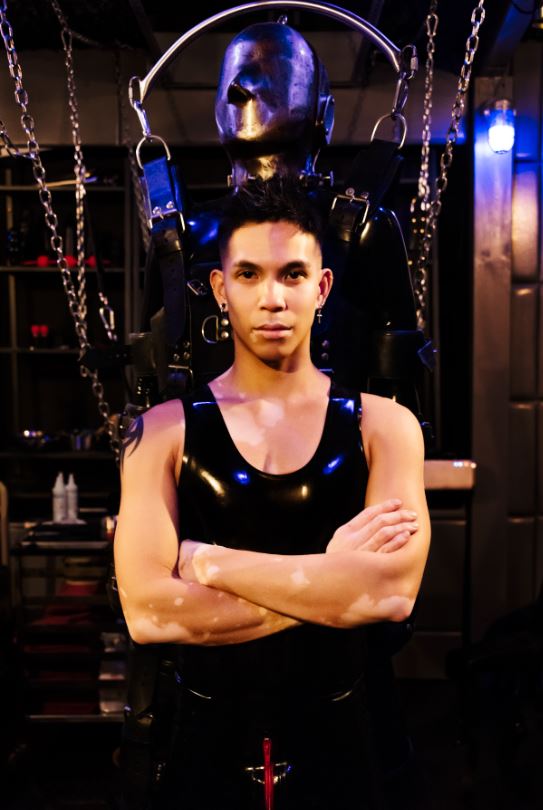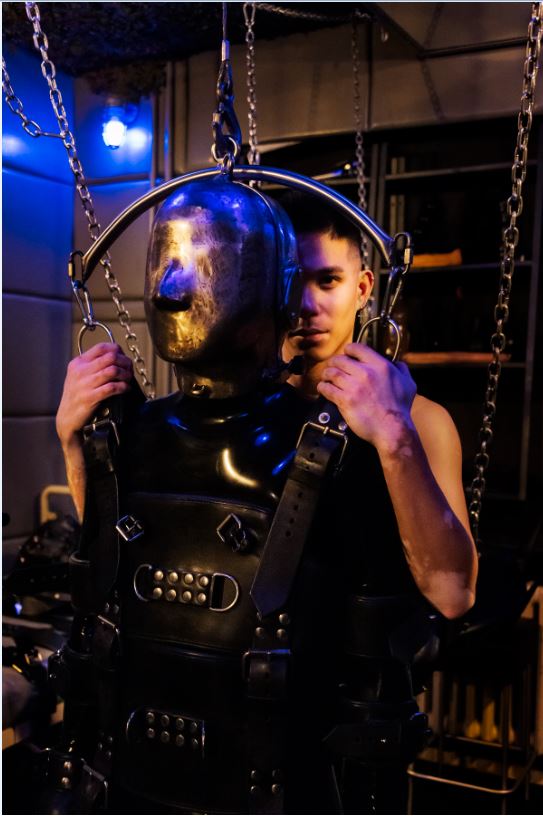 With regards to being an artist, I have a creative approach in the way I dress my subs in gear and photograph them during sessions. I'm not sure if that counts as "art." However, I do plan on developing my photography skills in order to bring my content to the next level. After finishing university, I worked as a fashion stylist in New York for a few years. My approach to tying people up, and making sure everything is meticulous and shiny, is very similar to my past work as a stylist. I consider all the small details. For example, if I'm using leather belts, they all must be in the same direction. Or if I'm lacing a hood on, I make sure both ends are the same length and that it's laced up properly and neatly. As a fashion stylist, I learned that these tiny touches make a whole difference to the full look. Furthermore, I love the way latex reflects the light on camera.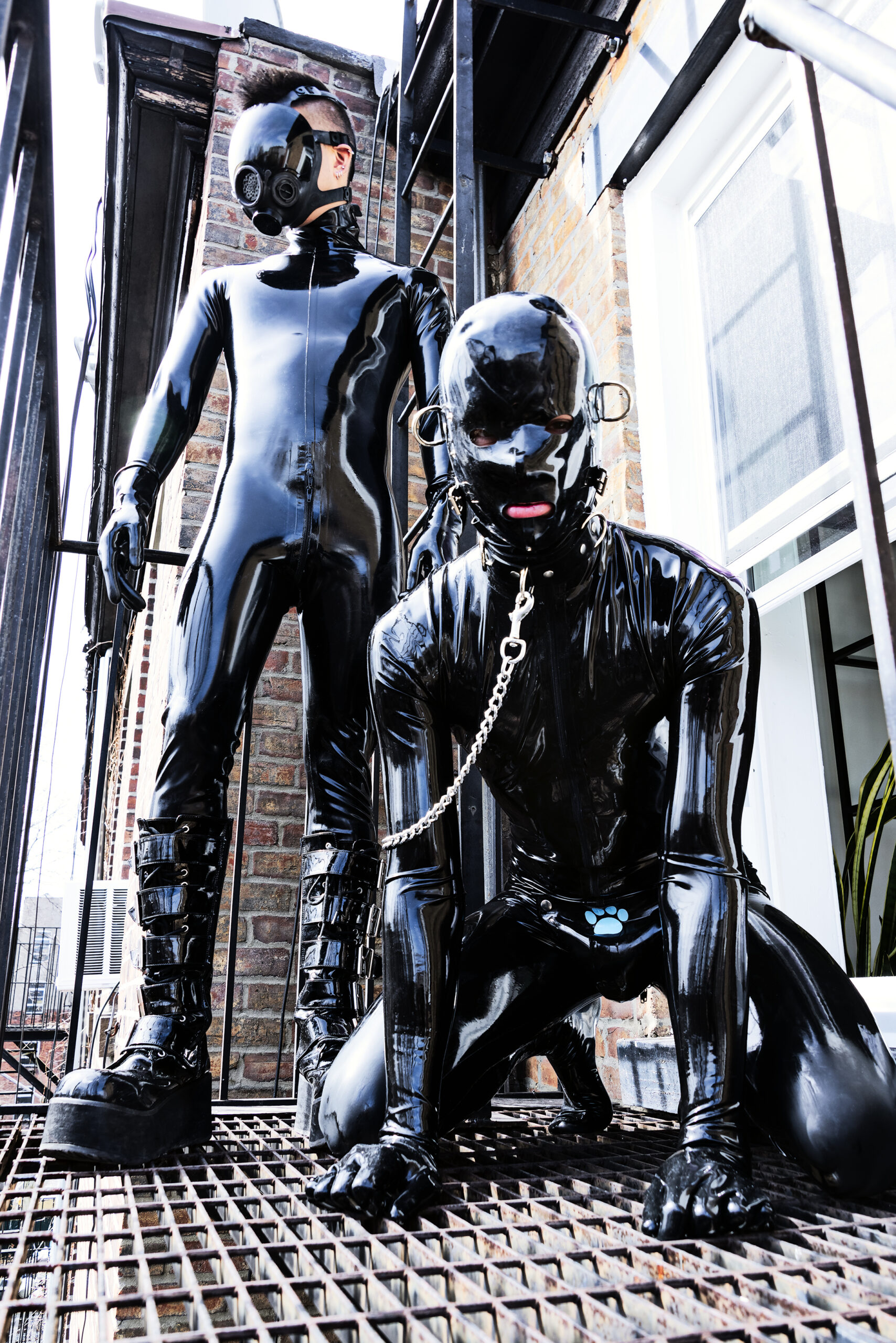 I get my inspiration from many different things. I've always loved film, so a lot of my personal style is heavily influenced by various characters in movies. Darth Vader's dark shiny armour and mask. Neo's long black coat and boots. Blade's hair style and skull tattoo. Interview with the Vampire and Buffy. I've always been a bit of a goth, which is why all my latex and gear is black – it's an extension of my own personal dark aesthetic.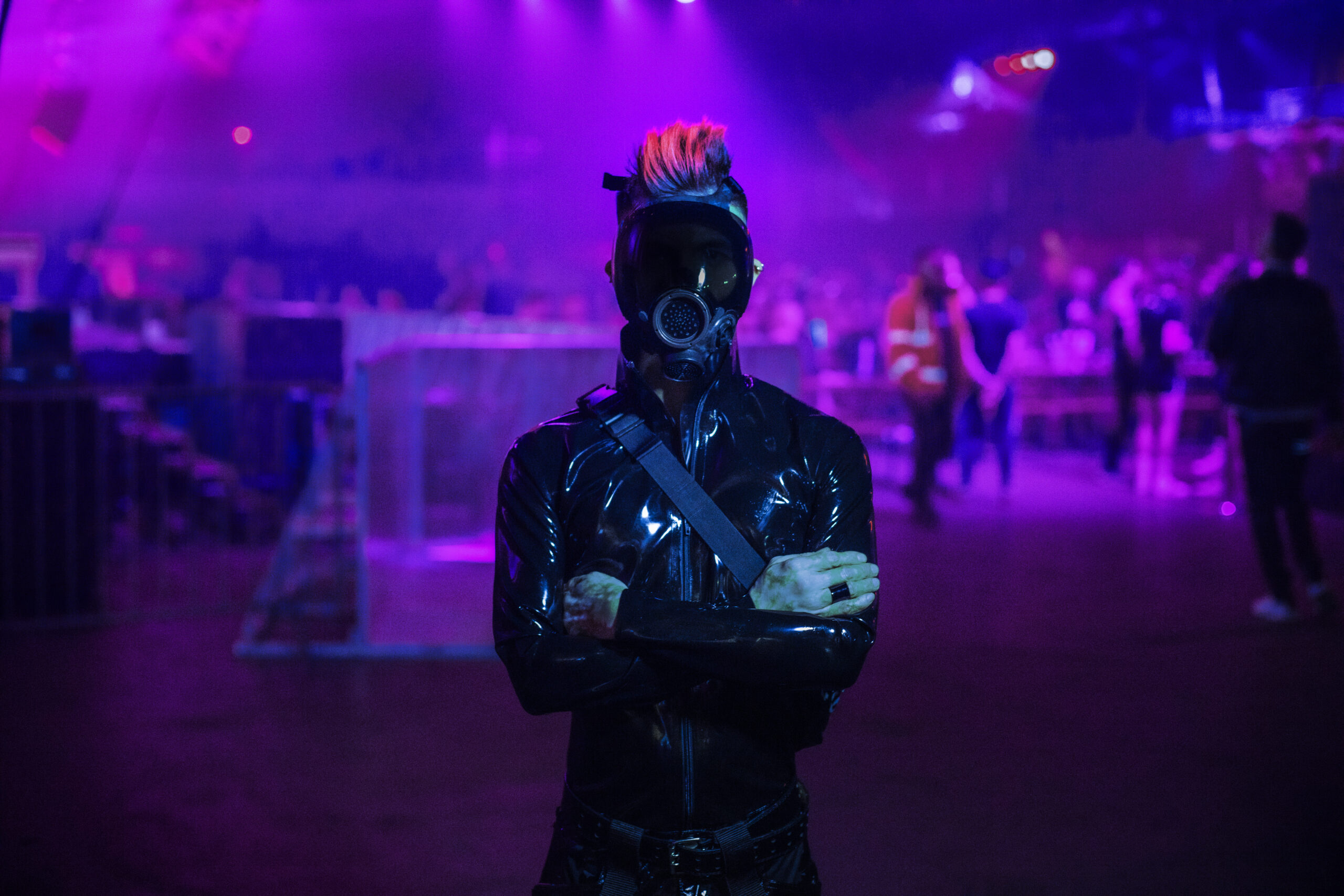 If you're asking about my style of domming, I'm very inspired by some of the Dommes I follow on social media, or that I've seen in femmedom porn. For many reasons, I can relate more to them than to gay cis male Doms.  
In terms of bondage, I would like to do more suspension. I'm just missing a space to practice. 
Otherwise, I'd love to integrate more materials into my bondage practice, such as nylon and down material. I'm really turned on by puffer jackets and the sleeping bags that zip up all the way, head included. 
Finally, I'd like to try plushification. If you don't know what that is, look it up! 
I've been to fetish and kink events in the US and in Europe. In the US, I absolutely loved Mr. International Rubber (MIR) in Chicago. It was a very social event and people were welcoming to newcomers. I don't know if it has changed, but when I attended in 2018, there was a kink market where everyone sort of hung out and mingled, with an open demonstration space in the center. It was really cool because they had a vaccube, inflatable ball, bondage chair, hogsack, etc. that you could try out – which was a nice opportunity for kinksters to try new gear. On one of the evenings, I volunteered at the ticket booth, which turned out to be a great way to meet everyone. Another highlight was the PoC discussion they lead, which was an optional workshop. It was great to talk about everyone's shared experience being a person of colour in the fetish community. 
In Europe, I love Darklands. It's well organized and centralized in one place, which makes it easier to meet up with people or hang out in big groups.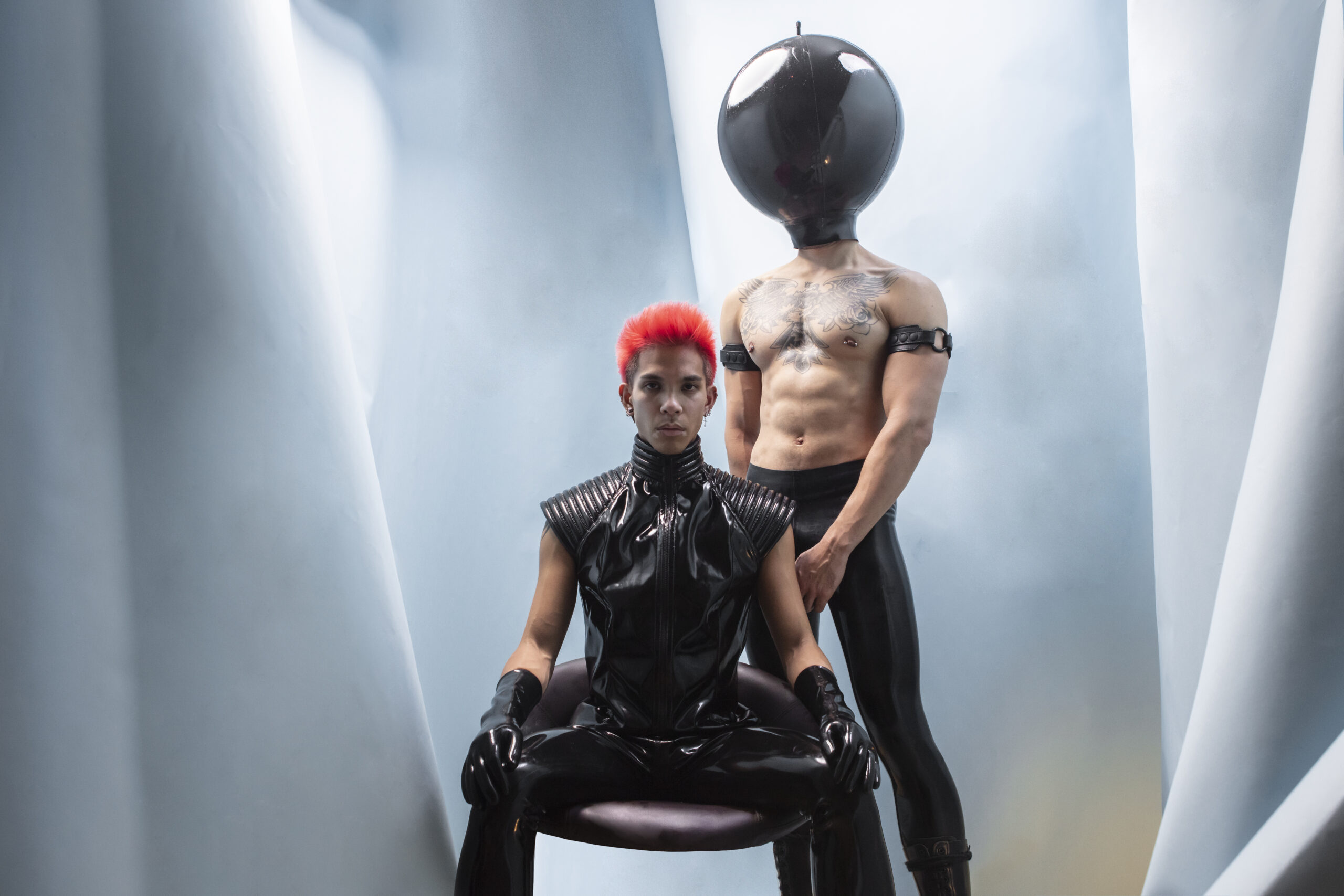 Furthermore, I love to dance. I do ballet once a week, otherwise I dance at the club. I also enjoy spending time with my friends, for food, drinks, or do I dare say "Netflix and chill." 
I don't particularly like cooking, but I love eating home cooked meals. If a sub makes me dinner – or bakes me cookies – they have the key to my heart. 
I have several plans for the future, although nothing I can talk about yet since everything is still in the conceptual stage. However, after starring in my first short film SUBSPACE, a MEN/Vitium production directed by Matt Lambert, I'm determined to do make more. There are so many bizarre and sexy fetish stories in my head that I'd love to play in and maybe one day also produce or direct. So, if you're reading this and would like to collaborate, get in touch with me!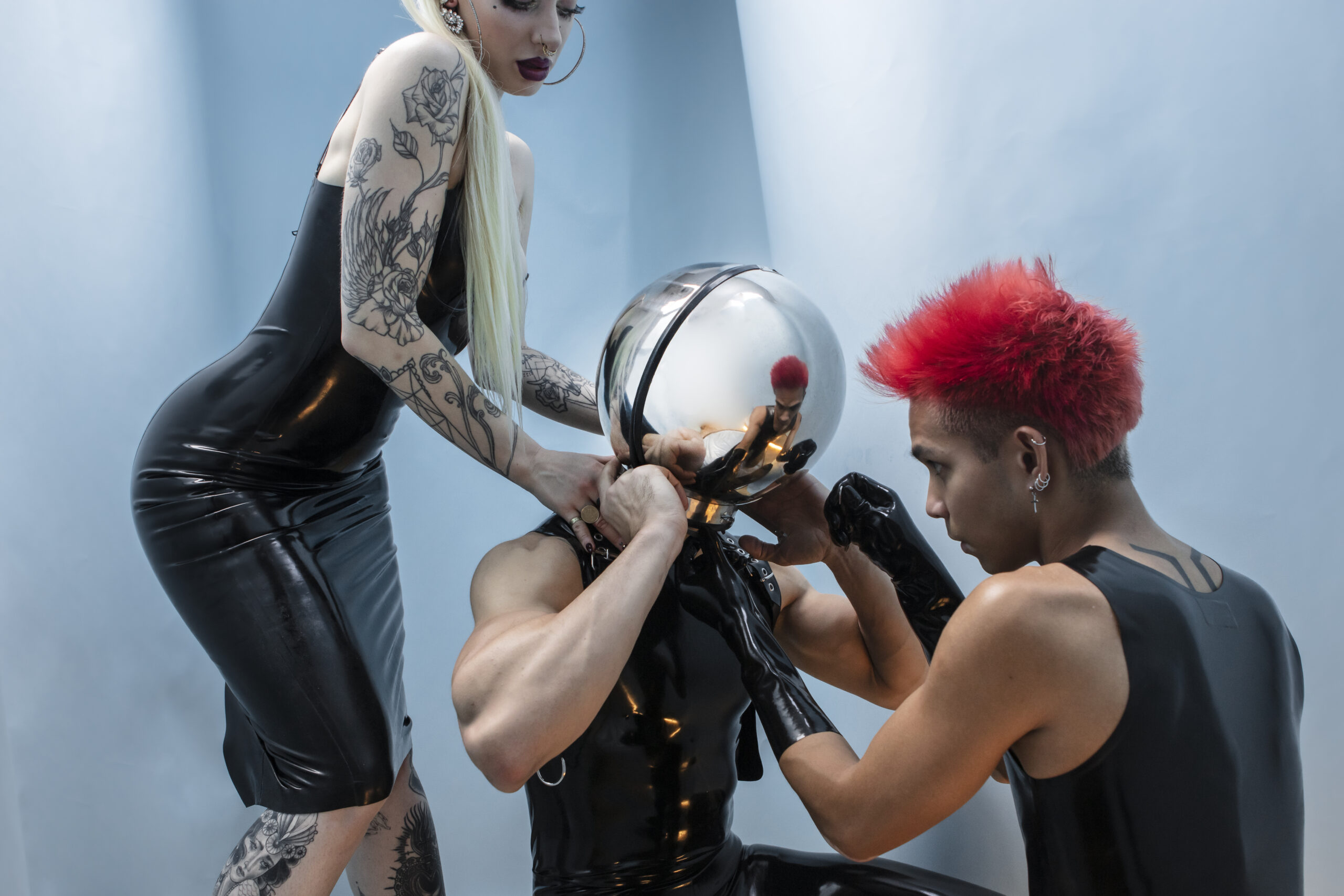 What I would like to say to the readers is: Be curious and adventurous, proactively explore and engage with your fetishes and kinks. You'll definitely meet others along the way who are like minded as you. As long as you're playing safe and being respectful of others, there's no reason why you cannot live your highest fantasies. 
And if I have one wish for this community, it's that it becomes more inclusive. You don't have to partake or even be into all kinks and fetishes. However, let's not kink shame each other. We're marginalized and misunderstood enough as it is for being kinky and being fetishists. We need to support each other better and have more empathy toward one another. 
Go follow Commander Ares: