No one likes to talk about HIV/AIDS. It's a thing of the past, depressing, involves a lot of sadness and death,  it's basically something the gays used to get, right?
That may have been the main reason why it took years for the new Russell T. Davies series It's a Sin to be picked up by a broadcaster. And even when the British Channel 4 green lit the show, writer/director Davies – known for ground breaking series like Queer as Folk and Cucumber, and the resurrection of Doctor Who – had to tell the story in five episodes, instead of the eight he had originally envisioned.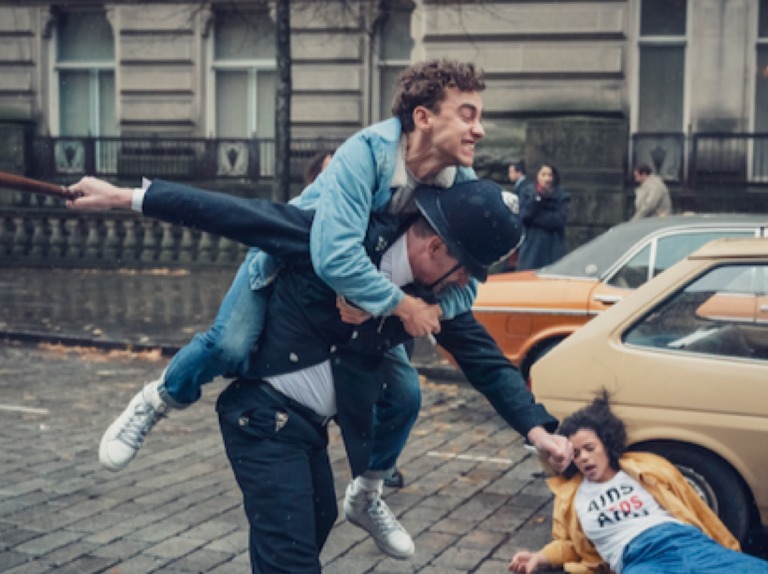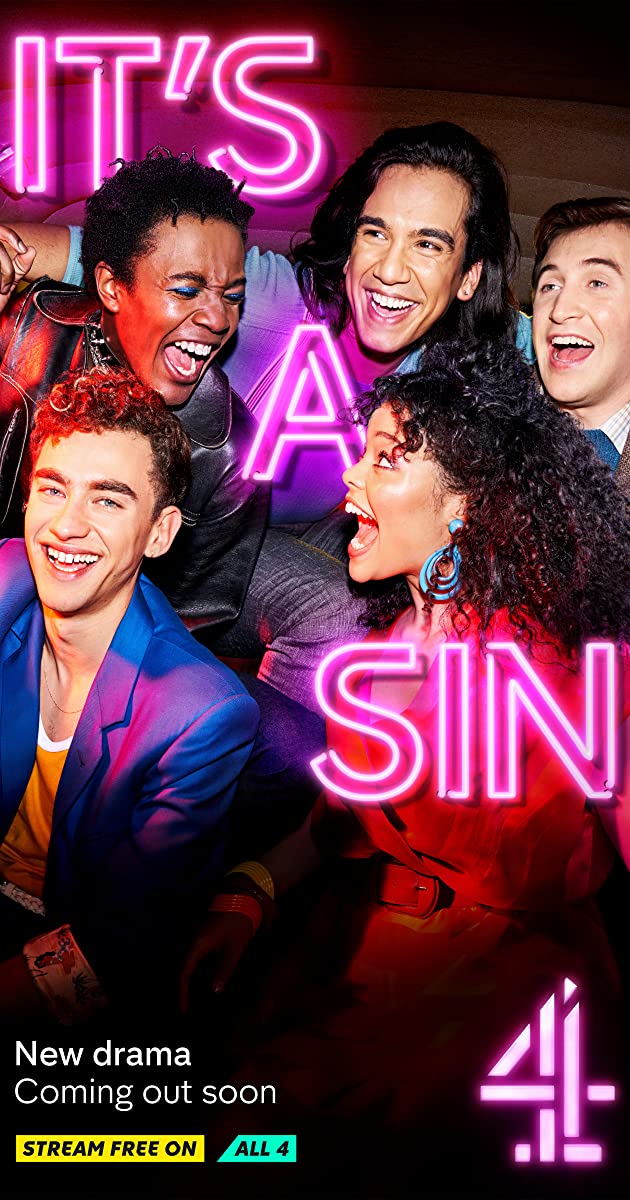 Having said that, let's talk about HIV/AIDS and about It's a Sin; an important piece of television that tells the mostly forgotten history of the early days of the HIV/AIDS pandemic, through the eyes of a group of queer youngsters living in London in the early eighties.
Davies is known for creating warm, caring, loveable characters and then killing them off in gruesome ways, just to make a point. In It's a Sin, there is a lot of on-screen death as well, but this time it's based on reality: Davies' own group of friends during his years as a student. Lydia West plays Jill Baxter, a theatre student who notices that young gay men in her life are suddenly starting to disappear without explanation. She goes out of her way to help her friends and other victims of the virus, once she finds out the reason why. The character is based on Davies' childhood friend Jill Nalder, who plays the mother of her fictionalized self, and whose gripping life story inspired Davies to write the series in the first place.
It's a Sin shows the coming of age of the main characters in a society that is unwilling to help its own, dying children, fuelled by the fear of an unknown virus and blatant homophobia. The show, which features Years and Years-singer Olly Alexander as up-and-coming actor Richie Tozer, manages to give back humanity to the countless men and women, who have died from HIV/AIDS. In a particularly chilling and foreboding scene, Richie is signing a contract for a major part in a play. His manager informs him he's actually the second choice, because the other actor – a boy he had unprotected sex with multiple times in the same episode – 'went home for good'. She makes him promise to 'never go home', since there's 'more and more boys going home every month' and she doesn't think anyone will ever see them again.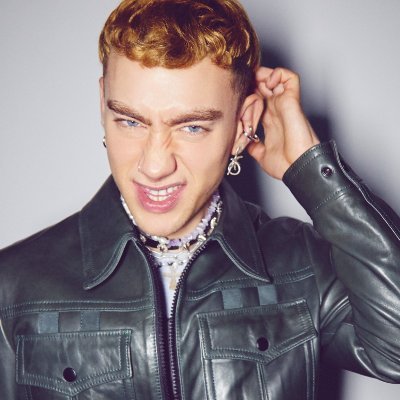 Olly Alexander from Years and Years
It's a Sin is eye-opening, confronting, extremely funny, and heartbreaking at times, and it will trigger a lot of emotions and memories with its viewership. Personally, the series took me back to the end of the eighties – 1989 to be exact – when I was 12 years old and discovered that I was attracted to men. As a Catholic schoolboy, I knew it was indeed a sin, and from the little news there was about the virus, I figured out it meant that I would eventually die from AIDS, probably sooner than later. As a teenager, that prospect was a hard pill to swallow and it subconsciously turned into a fear that stuck with me until the day I started taking PrEP, only three years ago. It's a Sin also made me think of my friend Ronald, who's 63. He told me once that at the beginning of the nineties he stopped having sex as a way to survive. His friends started dying around him and he went to a funeral almost every week. There's a scene in the show that perfectly mirrors that reality.
It's an alienating experience to watch a series about a pandemic that was (and still is) happening right under our noses, one that nobody gave/gives a fuck about, during another pandemic that everyone is worried about 24 hours a day.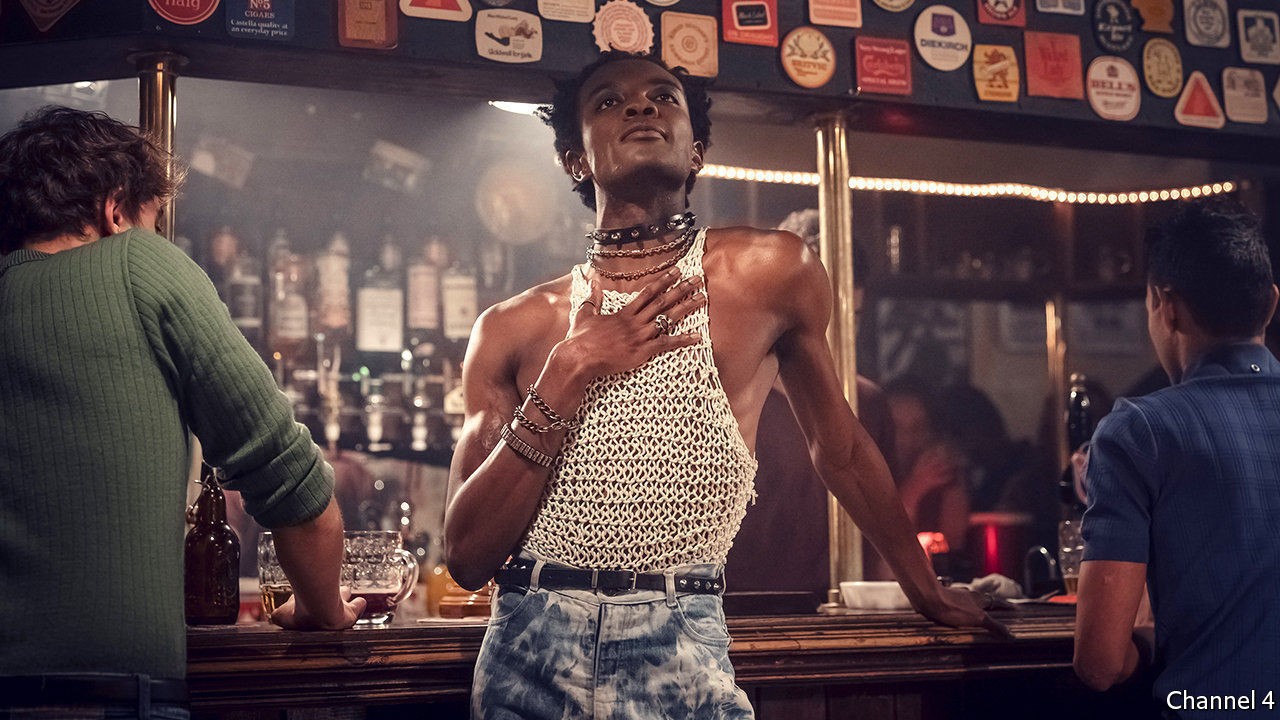 It's a Sin features a spot-on cast, including Neil Patrick Harris and Stephen Fry in minor but memorable roles, brilliant acting, and a script that grabs you by the throat and balls! You can watch It's a Sin on Channel 4 and HBO Max. #laaaaaaa
Check out the latest trailer!
Check out this full cast interview