ONLY FANS FRIDAY
Likes: 1200
Followers: 50-100
Posts: 136
Position: Everything
Cost: $ 11,99 USD
Whether it's your favorite porn star or that hot tight ass neighbor of yours… OnlyFans features them all! And we are here for it! In this new series WINGS catches up with the sexiest faces on OnlyFans to find out what, what, what, and why now?
This time around we are chatting to geared up London couple Zak and Edgar, better known online as RubberP1gs, who are at home in lockdown for the second time. If you are into rubber, big beefy boys, spit, fisting, leather, and a lot of sweaty pig on pig action we recommend you to keep on reading.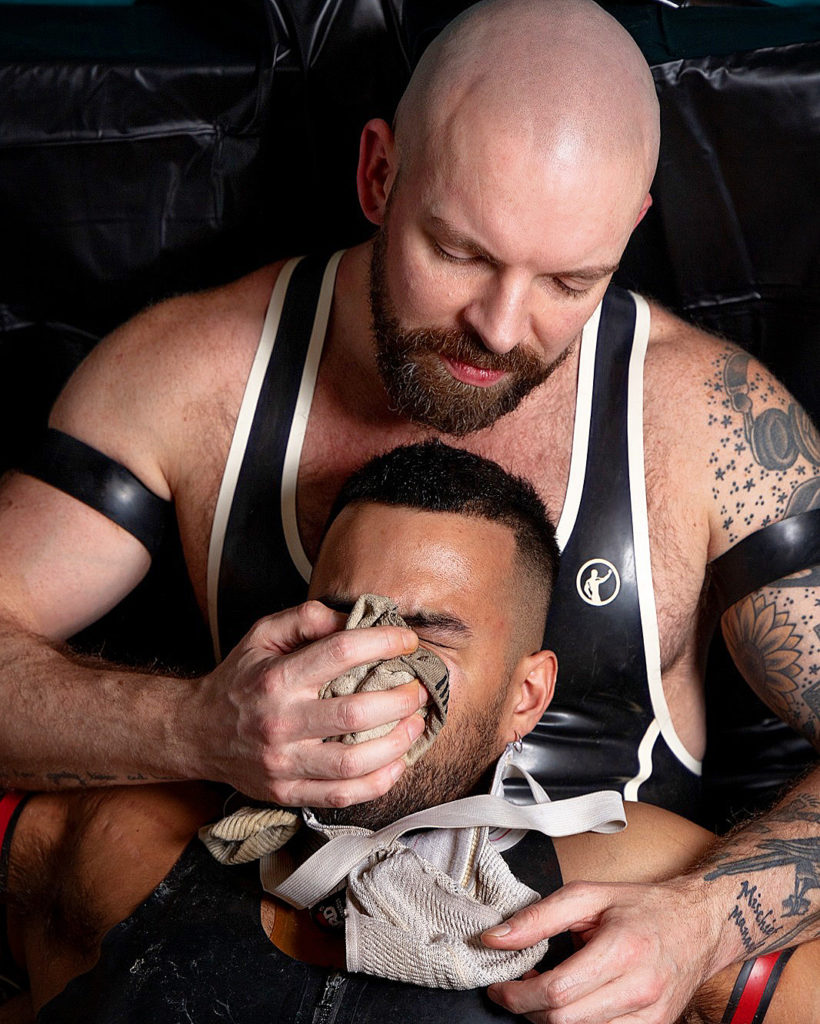 Boys, what can people expect from your OnlyFans?
Zak: "Our OnlyFans account is us doing what we do when we play. It's not set up or staged. There are a few things that we do that people request – like I'll do something cheeky in the changing room in the gym – but generally what we post is us playing.
We've been together for five years and we still have amazing sex (both are smiling broadly at this) and play together most weekends. We try not to sometimes, but we just can't help it. There's a lot of fisting – we are really into that – and there's some piss, foot play, oral, flogging, spanking…"
Edgar: "…some role play…"
Zak: "…a lot of rubber, smoking, saline, pretty much everything. There's something there for every kinkster. We started off with shorter videos, but they are getting longer now. We are not trying to do it as a job – we both have quite good jobs as creatives – it's more about us having fun together."
And it probably adds to the pleasure that other people see what you are doing. That's probably also a kick, right?
Zak: "Exactly. Sometimes when we play, we play on cam anyway, so we figured if we are doing that already, why not make some coin from it (laughs)."
What's your hottest / naughtiest / raunchiest / sexiest / piggiest content? What post do you still look at and think 'fuuuuuuuuuck, that was hot'?
Zak: "There's one video where I'm completely dominating Edgar in a sling in a friend's playroom in Cologne. That one is really hot. It's a 12-minute video and he's tied to the sling. I've got a Muir cap on looking like a big leather daddy. We get really good feedback from our followers. When someone subscribes the platform automatically sends a message to that person thanking them and hoping that they will enjoy our content. A lot of people reply to that saying you guys are really really hot."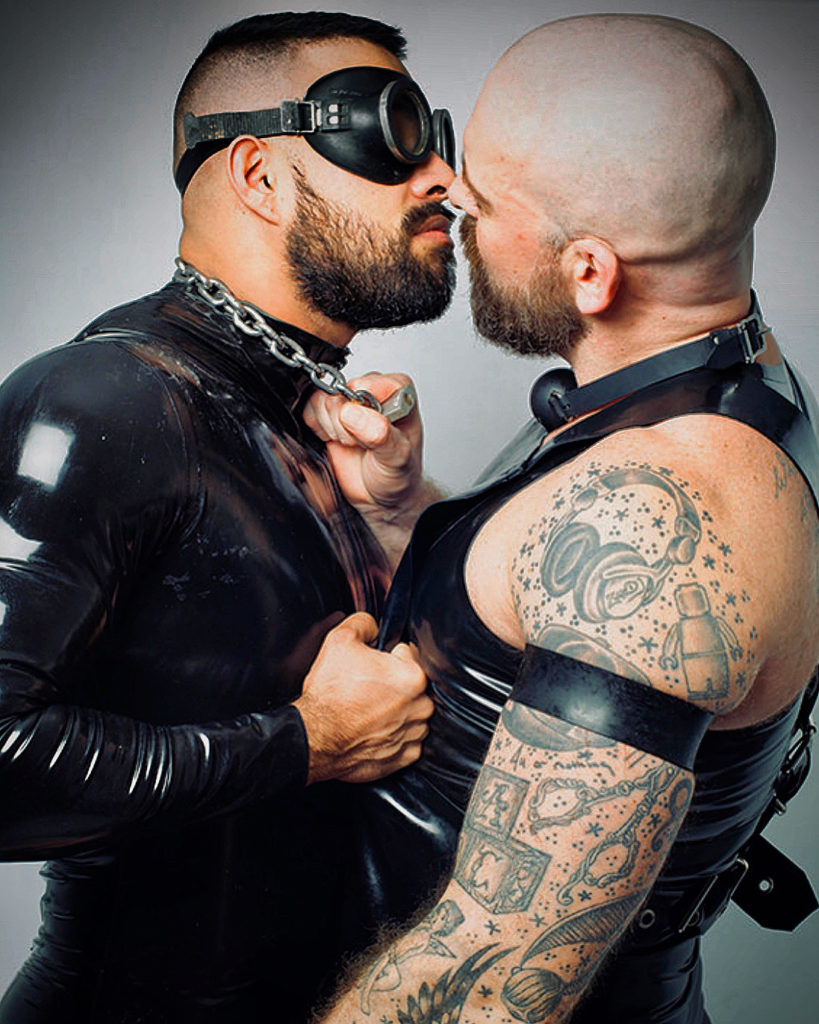 Why did you join OnlyFans?
Zak: "We went to Folsom in 2019 and people kept asking for our Instagram. We only had our personal profiles, so we decided to launch @RubberP1gs on Insta to show more about our 'nightlife'. Which led to people asking us if we had an OnlyFans, so we created one as well because of those requests."
How did you feel about sharing your playtime on OnlyFans when you started? Was it exciting?
Zak: "I had mixed… anxiety over it. At first, I was thinking where is the line where this is ok? And what if people that we know see this? But then I thought it's all very tasteful what we do. It's done well. But it's still sex (laughs). It is what it is and I feel OK about it now."
Edgar: "You just need to own it!"
Zak: "I agree. I came to the decision if anyone sees it and they question me about it, I will just tell them. One of my best girlfriends did that. She found our Instagram account and when we went to dinner together she asked us 'What's RubberP1gs?'"
Edgar cracks up in the background.
Zak: "I've known her for 20 years, but she didn't know that side of me and I just told her. She was completely cool with it. It's part of who we are. Being kinky is fun – it's nothing to be ashamed of."
Last, but not least: do you follow any OnlyFans accounts yourself? And if so, who are your favorites on there?
Edgar: "I do from time to time."
Zak: "You like to do some… market research."
Edgar: "I really like it. I subscribe to this guy from the States @RopeTrainKeep (soon to be featured on OnlyFans Friday as well) and @LawrenceLondon."
Go Follow @RubberP1gs on Instagram and Twitter http://www.twitter.com/rubberp1gs  & http://www.instagram.com/rubberp1gs
Zak and Edgar update their OnlyFans every week with two new videos/pics. Subscribe to their account right now: https://onlyfans.com/rubberp1gs