Just over 5 years ago, we were set a rubbery challenge:

Two very close friends, Alex and Si, announced that they would like to have a "party" when they were visiting our home in a quiet village. This is Switzerland we thought, no one will really turn up to a party with just a few days' notice, and especially when that party would be 20 km out of town, effectively in the middle of nowhere. However, we love a challenge, and in 2015, the now infamous Swiss Rubbermen Pool Party was born at our home.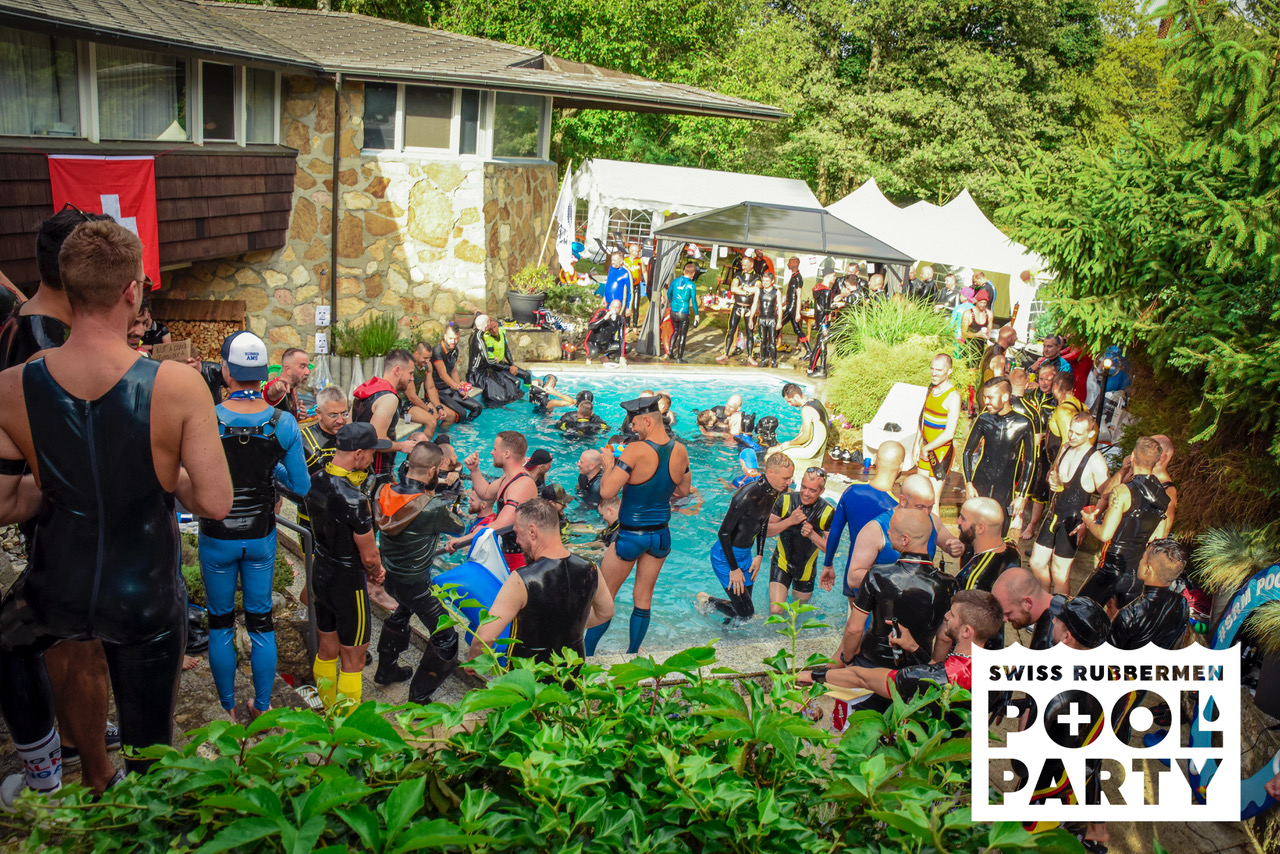 The first ever Pool Party was a gathering of friends, sharing a love of rubber. Less than 20 guys met in early September, to laugh, relax, have fun, and generally socialise in our gear. Since then we have made this an annual event in our back garden, and this year, in 2019 we had over 180 guys making the journey to our place from across Europe, America, and Australia.
Although the party is growing, somethings will never change.
This isn't a commercial event, the invite goes out from the Swiss Rubbermen Facebook account, and everyone in that group is invited. This is no longer a party just for friends, but also the new ones that we have still to meet. We want to ensure that the Party is first and foremost about socialising, meeting others that also share our love of rubber, and spending several hours having fun together. It has also grown across a weekend, as we now try and meet on the Friday evening before the Pool Party for a rubbery dinner, followed by a Rubber Social event in a Basel City Bar. Soho Bar this year made us incredibly welcome, and despite it not being a gay bar, everyone adapted so quickly, and the Rubber guys became part of the scene on Steinenvorstadt in Basel.
Last year, we opened a new chapter for our Party, when we elected the first Mr Pool Party, Alan, and this year we continued with the contest when Richard was elected. Title holders the world over do some incredible work, and so we did not in any way want to diminish that culture – so we set up our contest to symbolise something different. Mr Pool Party stands for the pure fun and joy our fetish brings to us. The competition is judged by some title holders, this year, the current Mr Rubber Europe, Dries said "Rubbermen from all over the world coming together on a private party where inclusion and support are the main moral. Uncopyable."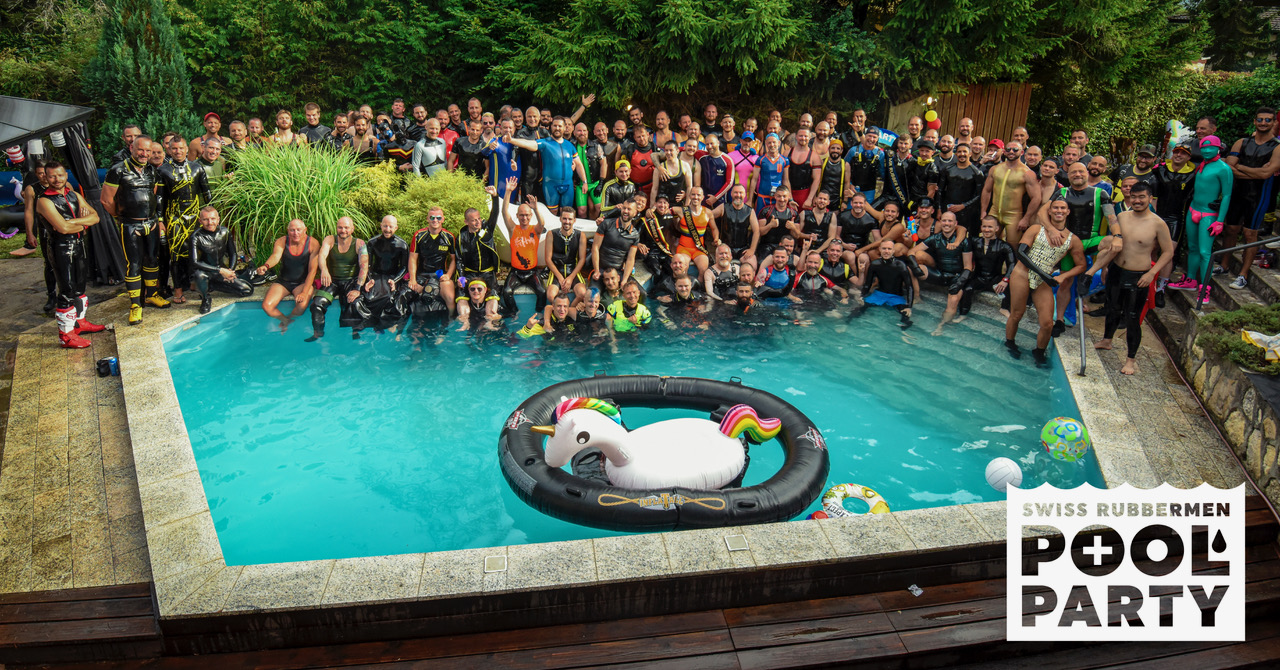 We are both very proud our Party, where no judgement, no attitude, brings together a diverse group of guys, that have an amazing amount of fun – celebrating friendships and our community. In a small way, the Pool Party helps to make new connections, break down some small barriers, and generally help to grow our community. Even within our own rubber world we are a pretty diverse group, so the Pool Party in many ways takes away those subtle differences and allows us all to just enjoy the fact that we love rubber.
This is our way of giving a little bit back to the community we love! And when we see guys, at Folsom, or Manchester Rubbermen, or even at Rage in Zurich, we all may just have a different view of each other.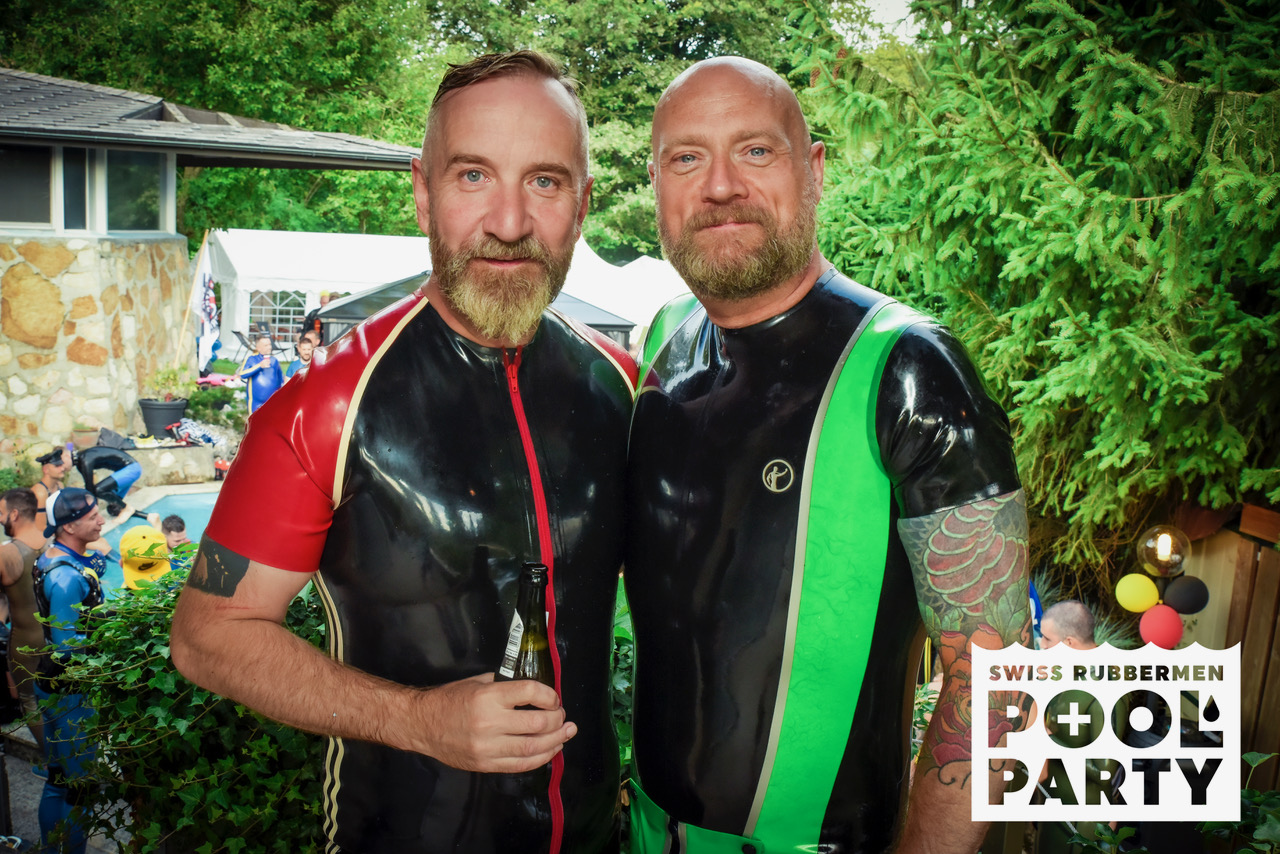 A friend that we only met last year at MIR in Chicago, Kevin, experienced the Pool Party for the first time and said "Love this day – a highlight of my year and rubber life … I would travel twice as far, and spend twice as much to come again!".
2020 will be our 6th Pool Party, and we will probably have more than 200 guys here. Together we celebrate and enjoy our fetish – and make the rubber world just that little bit closer. The love of rubber brought us both together, and so the Pool Party seems to be the most natural event to create and grow – bringing others together, as friends, as fetishists, and even as partners (3 couples and counting!)
Steve and Bill
DRIES, CHRIS, JOEL & MORITZ ⇒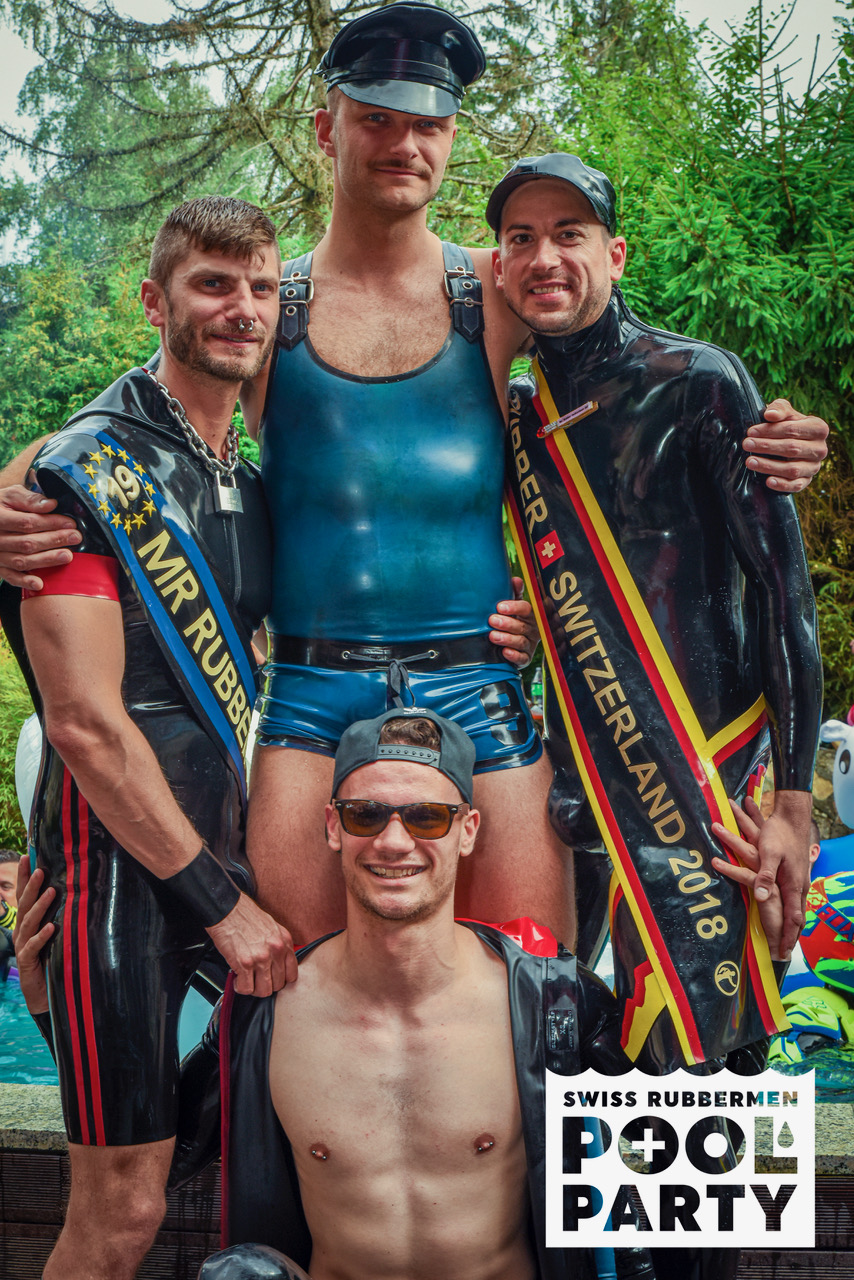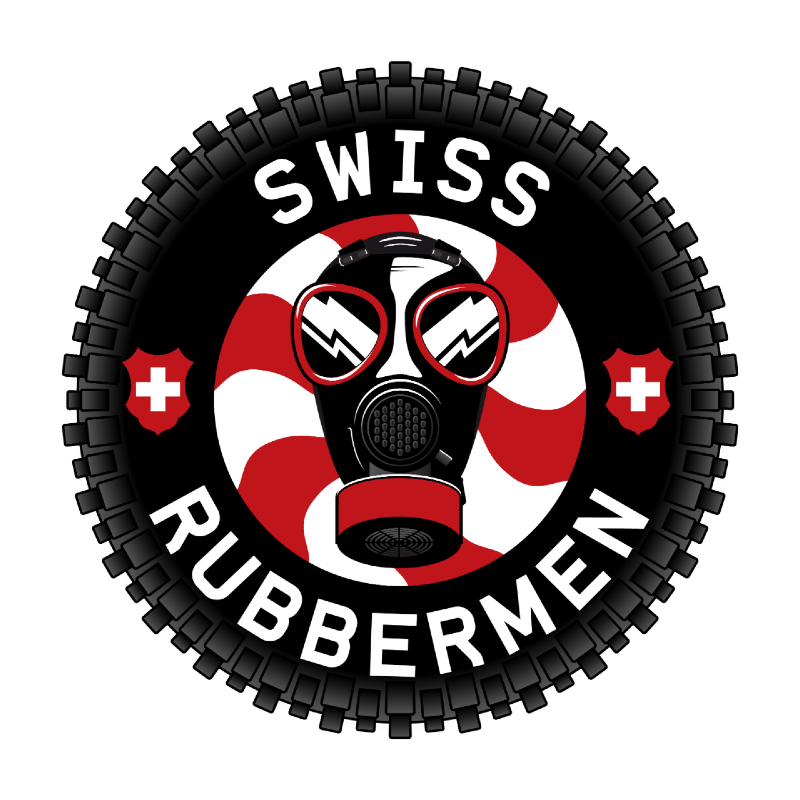 WANT TO KNOW MORE ABOUT THE  SWISS RUBBER MEN?
Follow them on Facebook
Follow Bill & Steve on instagram:
@rbrfullcover  (Bill)
@britgummibear (Steve)
Photography by Kelvin Lee Gray
@kelvingray on instagram