We're back, once more, with 'LOVE &…', a segment in which we set out to explore the intricate and often complicated nature of romantic relationships entwined with fetish. In this issue, we caught up with London-based couple, Miko (he/him) and José (he/him). They may be equally submissive when it comes to sex, but throughout their 7-year relationship they have figured out how to have the best of both worlds, in a way that works for them.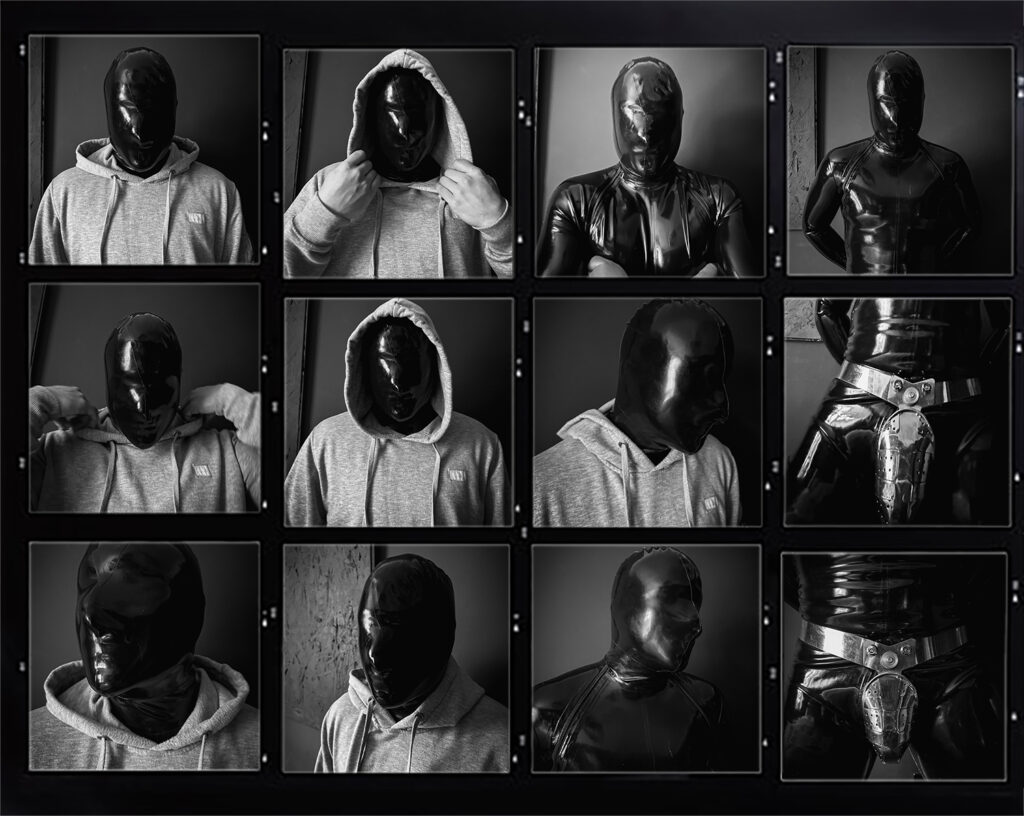 So, take us right back to the start. How did you two lovebirds meet?
José: "Neither of us was looking for a relationship. Miko was new to the city and was dating a lot when he first got here. It wasn't going well. He had a master, and that ended. So he was very actively not searching for a partner. I wasn't new to London, but I had just got back from uni and was ready to enjoy being single, and then…"
Miko: "And then we met at a kink party that some mutual friends had invited us to. It was the kind of party where you have dinner and drinks and then around nine o'clock, everybody goes and changes into their gear, and of course, if you want to play you can. At that first party, we ended up having a bit of chit-chat as people were doing their thing around us, but nothing more than that happened. Then both of us got invited, separately, to another party the week later and we recognised each other and that's where things took off."
José: "That's the story we tell people, because apparently we had met a year before at Hotwired in London, but I just don't remember so we tend to leave that out. In my defence, he was wearing a puppy mask!"
Well, puppy masks are quite deceiving so that's completely understandable. Then what happened next? How did it turn into love?
Miko: "I went down to visit him once or twice. But as we are both subs, we were very nervous about actually meeting up and having a session. I liked him a lot, so I went anyway. Perhaps it was me being a little delusional, thinking 'I'm sure he'll give in and be the dom because it certainly won't be me!' So, yeah, at the start we were keeping it very kink-based and not dating at all."
José: "That all happened in the lead-up to Christmas. After one of our sessions, he had to borrow money to get back home because he left his wallet behind. And then a few weeks later I received a Christmas card and inside the envelope was the money I had lent him, plus a cockring. On New Year's Day, we officially became boyfriends and now here we are, seven years later. Only after becoming official did we actually go on a proper date. We had dinner and went to the theatre – something which is a huge part of our relationship now. All very wholesome, after meeting via kink."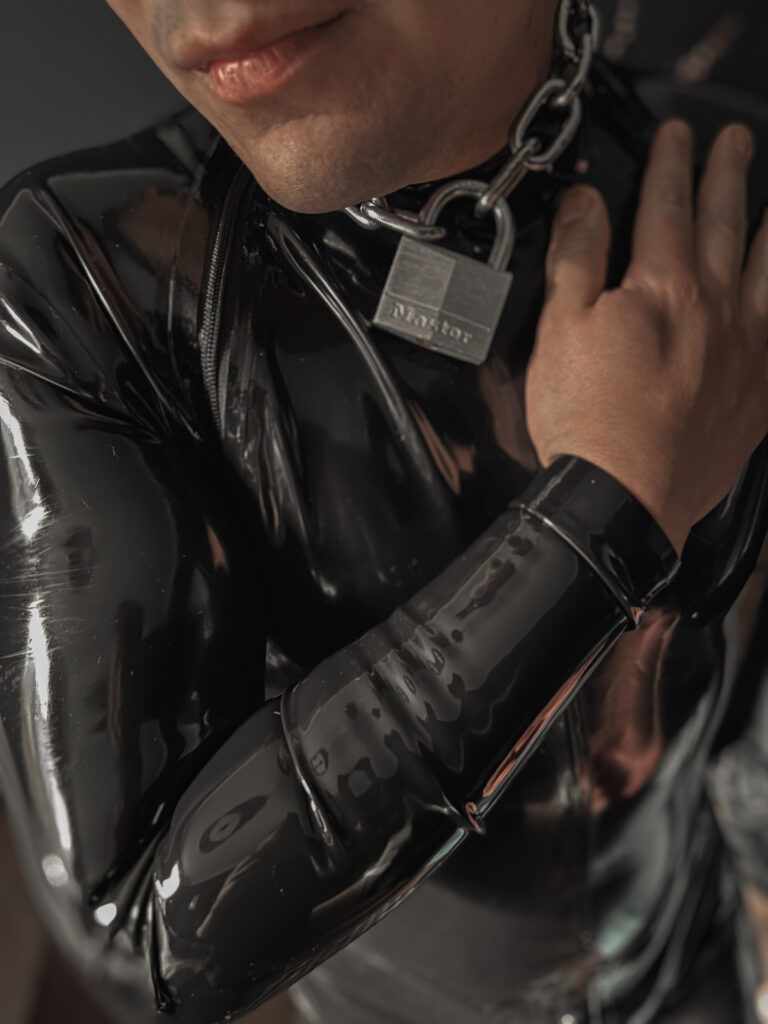 How, if at all, did experiencing each other in that order impact the development of your relationship? 
Miko: "It was special, having done the kink thing first. I feel like with general dating, even if your potential partner is aware of the kink scene, you've got to kind of come out again. And then you get the 'Oh but everybody's a little kinky, aren't they?' response, and you have to tell them 'No, I don't mean I own a jockstrap and a cute little party harness, I'm actually kinky, like I'm actually in the scene and part of a community.' So it made it comfortable for us to get to learn about each other having already done all that."
José: "I had done the whole thing of dating somebody who wasn't kinky before, and indeed, there's just so many hurdles you have to get over. Having our relationship grow out of an already existing awareness of each other's kinks and fetishes was a nice leveller."
After having been together for seven years, what is the thing you have grown to love the most about each other?
José: "I love how his mind works, especially in a work setting. I found it interesting in lockdown because, of course, you get to be around your partner as they work. In our case, we literally shared a desk, so it was amazing for me to watch not just how driven and diligent he is, but also how quick and creative."
Miko: "I love how optimistic he is. Everything from us buying our first place together, to the day-to-day stuff, he always remains positive throughout. He has a can-do attitude and will always tackle any hardships that we experience together with a we'll-make-it-work response."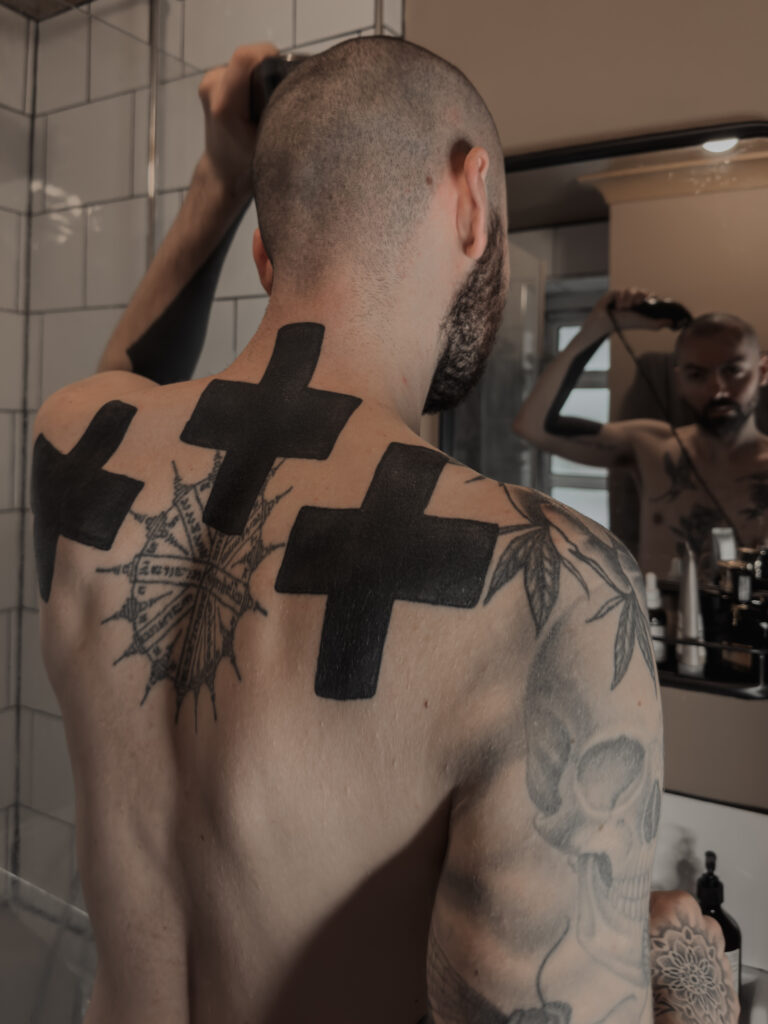 And now onto the question of sex. You mentioned that you're both submissives. How have you made that work for you? And what is your outlook on balancing kink and relationships?
Miko: "Well, if we're being totally honest, we don't have that much sex. It's not only the simplest way to answer that but it's also the truth. That being said, we do make an effort to stay involved in each other's sex lives, in that we are constantly cheerleading the other one and supporting them to experience their kinks. It just so happens that it is with different people. I have a keyholder and Sir who I see regularly and whose control I'm usually under. José loves building scenes and sessions with various people, most of whom have come over for dinner after and became good friends."
José: "Ironically, one of the few kinks we do share is chastity! Other than that, we're quite different regarding what we're into sexually. So having the space and permission to individually explore our fetishes is liberating. And then in terms of career and home life, that's where we are completely in sync and aligned, like any 'normal' relationship."
Miko: "Exactly, so when we do have sex together it usually is oral and quite vanilla. Which I can appreciate because as I see it, nothing then gets in our way. We don't feel the need to gear up for each other. We don't feel the need to prep the playroom. There's no scene or nonsense around it. It's authentic, and it's just … us."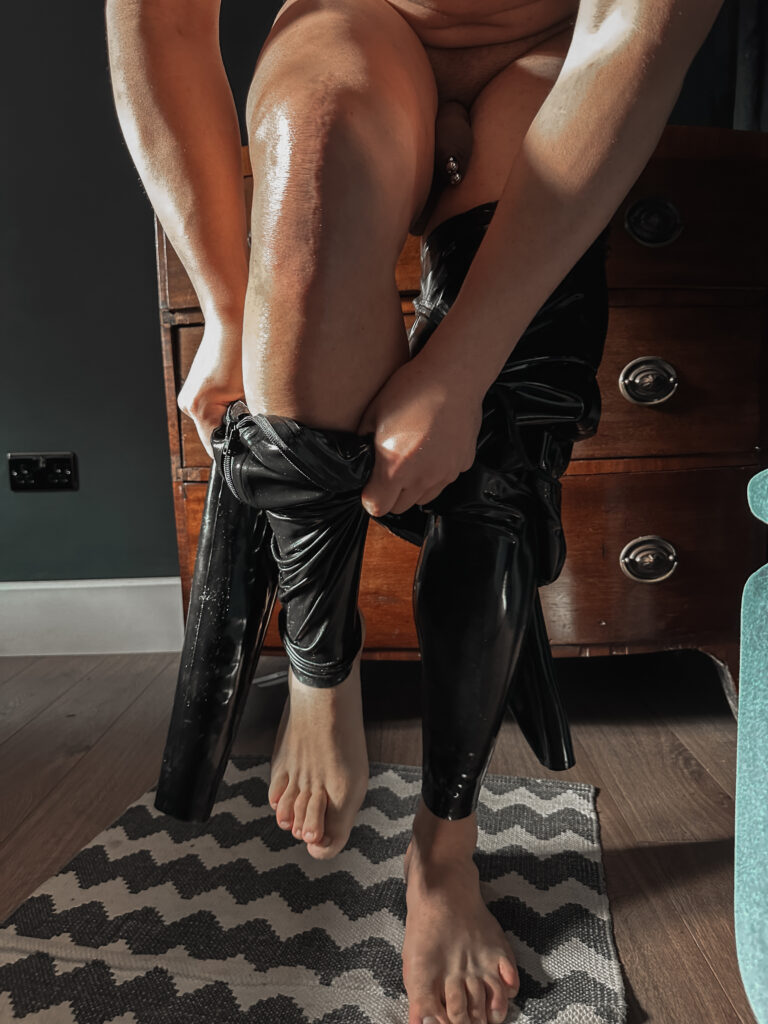 It wouldn't be a WINGS interview if we didn't delve into the kink of it all. So, other than a shared affinity for being locked, what gets you going?
José: "Generally I'm into rubber. But truthfully, I'm into all gear. Just give me as much gear as possible and I'll be content. A ridiculous amount! That would be the main thing, and then also machines and other bits and bobs. I just love kit."
Miko: "I love shibari and getting restrained for long bondage sessions. My record is being chained up for 24 hours. But what really gets me going is a Dom controlling my body modifications. For example, my head is currently shaved under instruction from my keyholder and Sir. And I love my most recent tattoo – seven big crosses on my back and legs – which was chosen for me without me getting a say. I'm also really into guys with tattoos… which is funny because José has none."
What lessons have you learned along the way that you wish someone had told you when you started navigating what it meant to be a 'fetish couple'?
Miko: "There's no 'normal', so just find what works for you. Don't put pressure on yourselves to be this ideal couple. I think for the first few years we had that feeling of 'Oh we need to have crazier sex' or 'Oh we should have a sling in our bedroom and be fisting each other every Saturday' because that's what other kink couples do. It was all quite forced. Besides, no one person is ever going to be a 100% perfect fit for you, so it can be OK to look elsewhere for certain needs to be met."
Jose: "Also, don't be surprised if it takes some time before you've got it figured out. It's taken us a long while to get to this point. It wasn't always smooth sailing and that's alright. As is with any relationship, you go through quite a few stages of adjusting and readjusting until you reach a place of complete ease and comfort. But it's that period of growth that teaches you so much about the other person and how best to make them happy. That's the joy of it."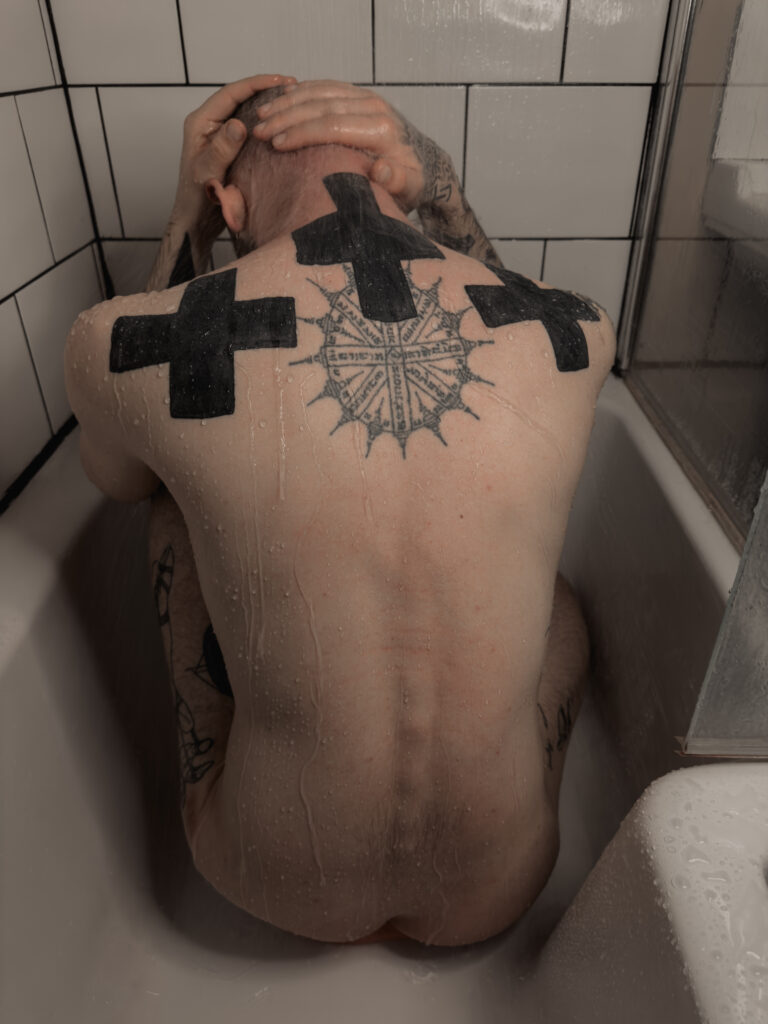 _____________________________________________________________________
Keep up with all of Miko & Jose's antics on Instagram (@MikoPrints and @_jg90_). A naughtier version awaits you on Twitter (@MikoPrints and @J_G_90), and if you're still hungry for more, José is on JFF (@JG90). Go and show our boys some love!