BACK IN 2017, IN THE FOURTH ISSUE OF WINGS MAGAZINE WE HAD A LITTLE GET TOGETHER WITH THE GUYS WHO ORGANIZE AKA ALSO KNOW AS THE AMSTERDAM KINK ACADEMY. WE DISCUSSED THEIR GROUP, THE COMMUNITY AND THEIR WORKSHOPS ON ALL THINGS KINK.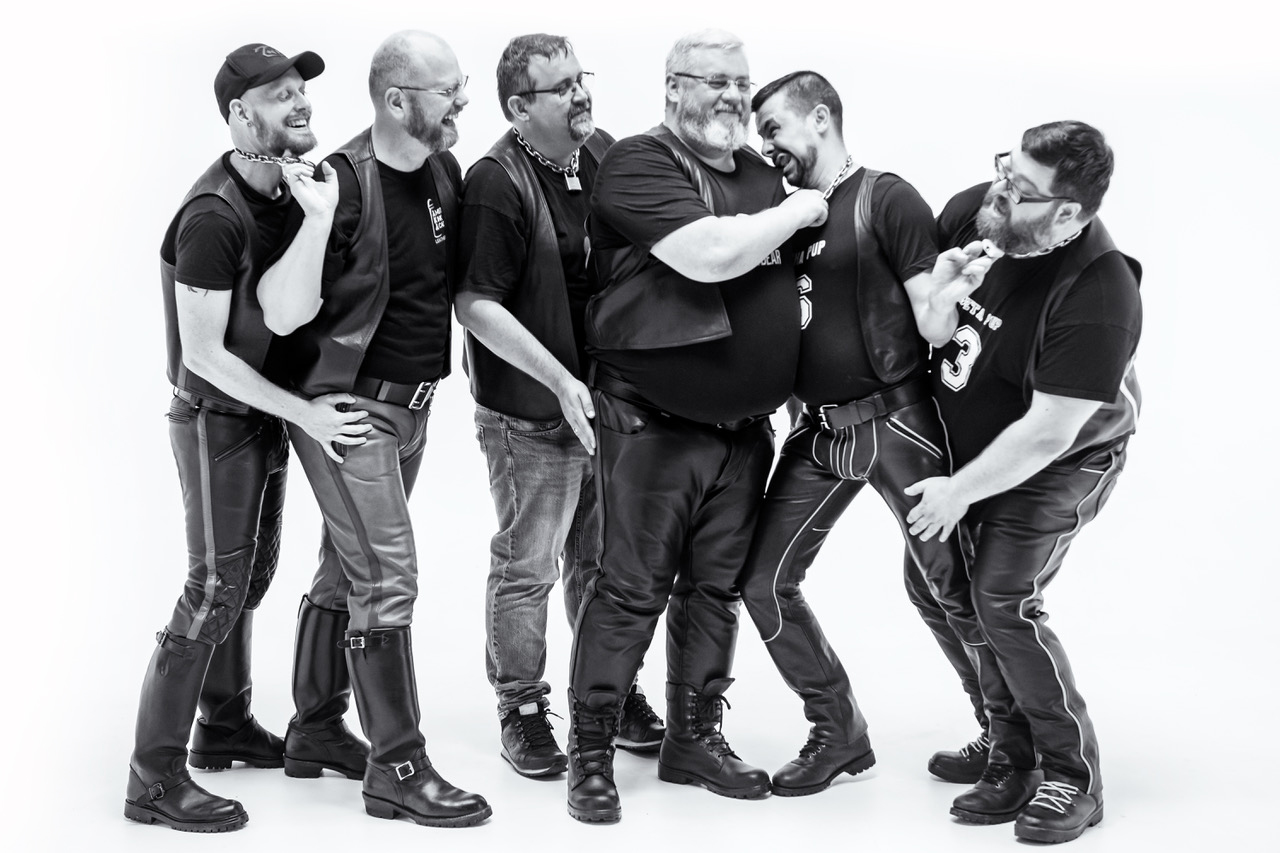 Photopgraphy by: Rob Antony
What do we think of when we hear the word 'AKA'?
AKA is all about giving people skills to explore new kinks safely. We cover all sorts of subjects, usually inspired by the skills in our own family and network of close friends  here in the U.S. and Canada. When people hear the word 'AKA', we hope they consider us a safe group of kink enthusiasts who want to help the community and members of the community learn new ways to get their dicks hard!
Can you tell me a little bit more about your group and what they do?
The Amsterdam Kink Academy (AKA) is a group of gay fetish enthusiasts that arranges events for the community to provide more information on fetish and kink activities. First and foremost, we are all members of the same Leather Family. We felt that establishing the AKA and arranging workshops would be a great way to give back to our community. When we joined the community in Amsterdam, we were lucky enough to meet people who could teach us. In recent years, this has become more difficult for new guys joining the scene. We hope AKA fills that gap.
What kinds of workshops can we expect in the future?
We always do a bondage workshop and a pup event, since these are always popular, but we also try to vary them each year so that people who come year after year are not bored. We are still finalizing our calendar for this year, but we will definitely have one new workshop on Sounding. We are not afraid to do controversial workshops if the opportunity presents itself. Our Fear workshop a couple of years ago is a good example of this. Fear was a workshop that was not for the faint of heart; many people got a lot out of the event, while a couple found it very disturbing. We achieved our objective to show this kind of play in a safe controlled environment.
Why is safe BDSM play so important?
Even with 'vanilla' sex, nothing we do is 100% safe, but kink play has additional risks. With the right knowledge, however, these risks can be eliminated, minimized or at least managed. If anyone has an accident during any sort of BDSM play, the press often sensationalize it and use it to cast BDSM in a very negative light. What we do is the exact opposite; we show the positive sides and teach the basic rules and give advice to make such play much safer.
You can find us on Facebook, Twitter and our own website www.a-k-a.eu.
What is the best/most interesting reaction or comment you have received during one of the workshops?
Once, during a pup workshop, we split the group into two. There was a pup mosh pit for the experienced pups and a discussion group for those new to pup play. At the end of the discussion, I asked the participants if they had any questions. One of the guys there was very new to pup play. I asked him where his interest came from. He told me that he recently found out his boyfriend of 15 years was 'secretly' a pup and involved in pup play, so he wanted to find out more because this secret was damaging their relationship. He then told me that his pup was at the back of the bar in the mosh pit. I asked him if he understood more now. He said, "Yes". Five minutes later, at the end of the workshop, he hugged his boyfriend and said "I get it and I think we can make this work". That one incident made all the work we do worthwhile!
Ever thought of expanding the Kink Academy to other cities in Europe?
We did a pup workshop at the Antwerp Leather Pride this year. But rather than the AKA travelling to other cities, we would like to encourage other cities to form their own Kink Academies and we would be more than willing to support, advise and possibly assist. Since we started the AKA, we have seen more and more workshops starting in Antwerp, Milan, London, Rome and Dublin. We have not been involved in these, but maybe we inspired others and this has always been our goal.
What is the best advice you can give our readers regarding BDSM?
Never think you know it all, never stop learning and discovering – it's a big world and if you stop learning, it get very boring. And if you think you know it all, it becomes very dangerous. There is no single right way to do it; there are only various horny ways to do it!
When can we expect at upcoming events?
The next workshops are planned in 2020, so keep an eye out for dates on our social media and website.