Bartek Jarmoliński (he/him) is the newly elected Mister Leatherman Poland. WINGS caught up with the 46-year-old artist and art teacher to talk about his recent victory, LGBT life in Poland and his favorite fetish gear.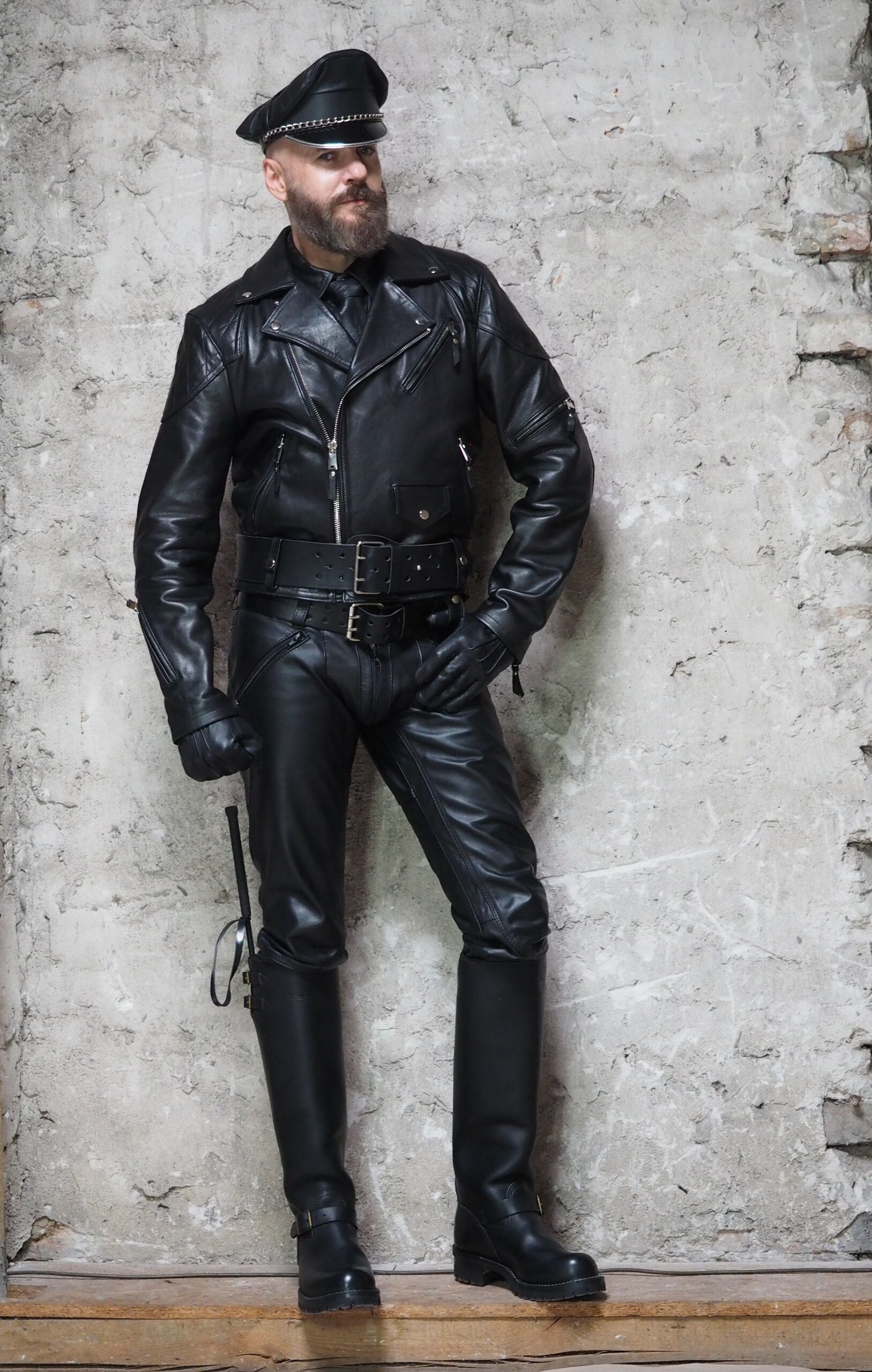 Congratulations on the title! How have you been since winning Mister Leatherman Poland end of May? 
"Really, really busy. A lot of people contacted me after the election. It was a constant flow of messages on my laptop and smartphone, which made very happy, and a little bit exhausted at times (laughs)." 
Before we delve into the world of leather and fetish, I would love to hear more about your background. Where do you live and what do you do in life? 
"I live in the middle of the country in Łódź (Poland's third-largest city). I am a painter, and a performance artist and I teach art. My profession is much more than a job, it is my passion. In Poland people might recognize me from my art because I use my own face for paintings, collages and photography. My artwork and the performances I do in museums and galleries have a critical character. Life in Poland isn't easy when you are part of the LGBT community. There is a lot of homophobia, misogyny and racism. Art to me is a voice for freedom. It is an important tool with which you can talk about human rights."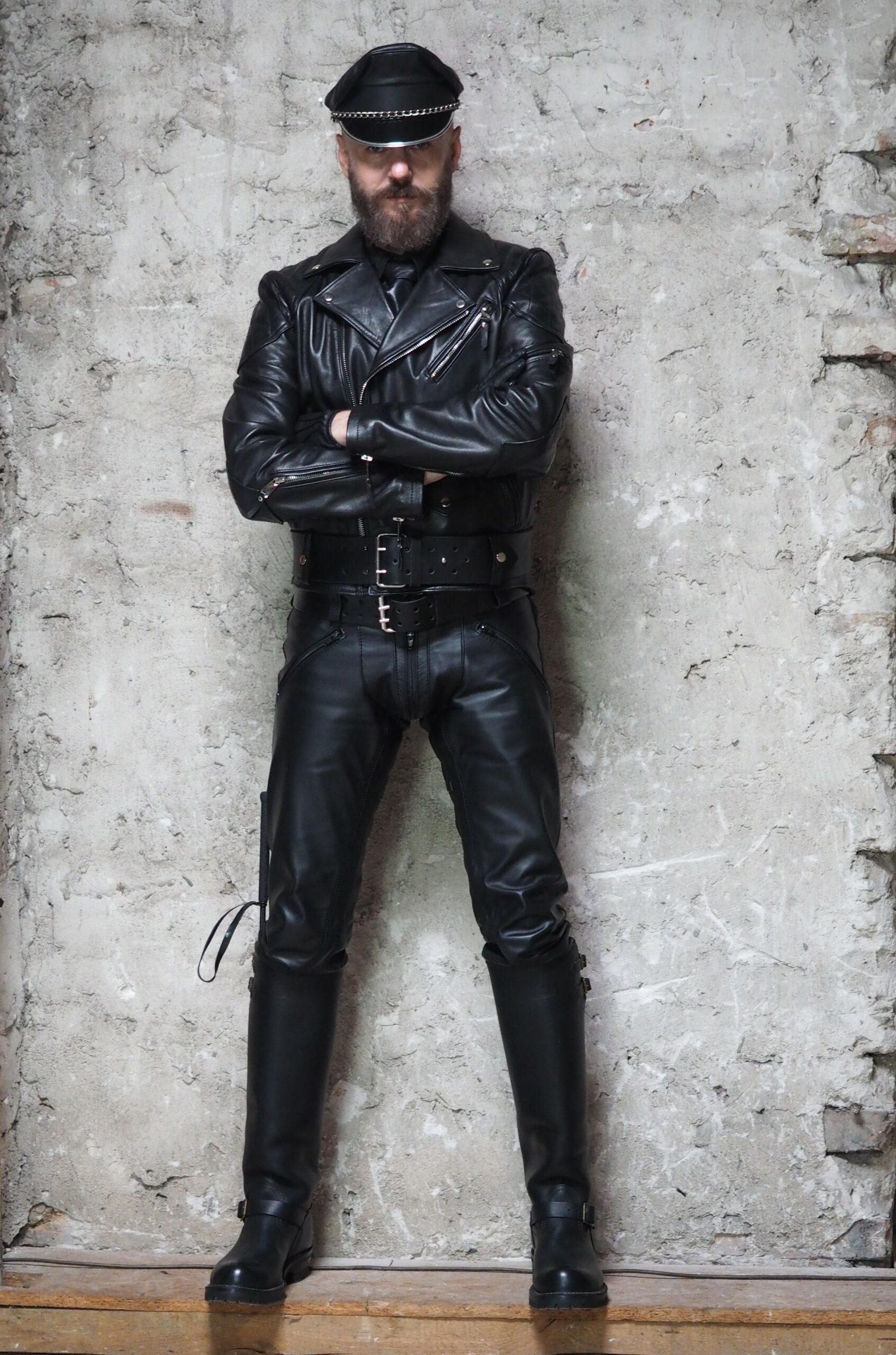 Why did you take part in the Mister Leatherman Poland election? 
"We have a small leather community and it is difficult to walk around in full leather in public spaces here; there is a lot of shame involved. I would like to be a voice for younger guys who want to wear leather, or for those who want to be part of the fetish scene in general. A lot of Polish men are into sportswear, and there are actually more guys interested in rubber than in leather. I would like to be an ambassador for our community, and it would be fantastic to see the leather community grow. I am going to open a new profile on Facebook on which I want to share pictures of guys in fetish gear. If any of your readers want to be featured they can send me a message. I am also planning a big exhibition with photographs of guys who are part of the community. It is important to show fetish life and to be visible."  
Are you planning to visit any fetish events or Prides in the coming months? 
"I have gotten a lot of invitations: 'Come to Vienna!' 'Come to Copenhagen!' 'Come to Milan!' But I am not sure yet which cities I will visit. The cost of living in Poland is high, so I need to see what is possible. I will definitely go to Folsom in Berlin, and I dream of being on the Mister B boat with all the other Misters during the Amsterdam Canal Parade. I will travel as much as I can this year. I am looking forward to meeting new people, drinking a few beers together, talking, hugging and even receiving some kisses."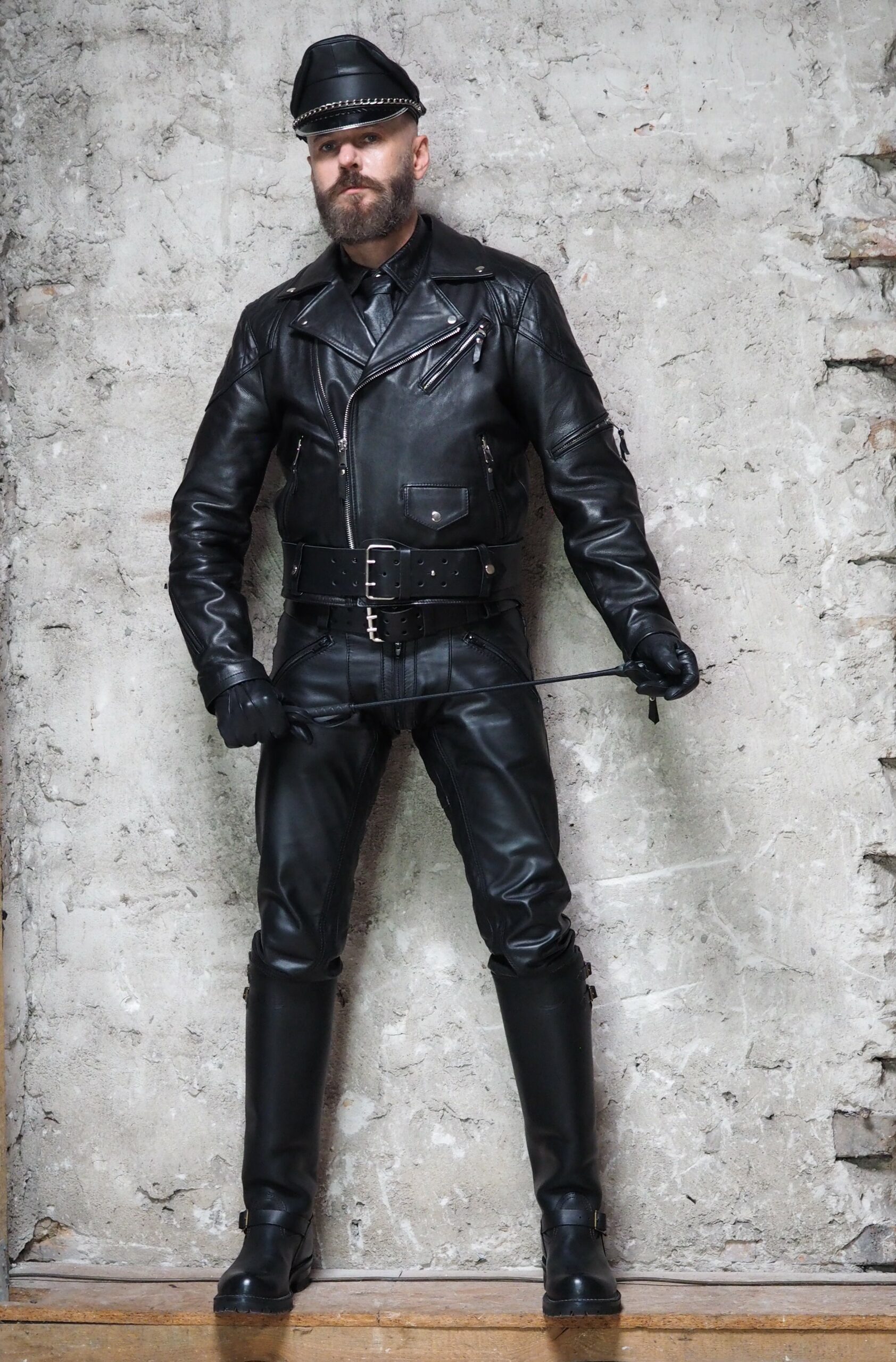 What is your favorite gear to wear? 
"Boots are number one for me. I am addicted to them. My favorites are from Wesco and Sendra. What I wear depends on the situation. At home or at work I combine normal polo shirts from Alpha Industries or Fred Perry with leather pants, a vest and boots. When I visit big fetish events, or when I take part in the monthly leather dinner in Warsaw, I like to dress up in full leather, including a shirt, jacket, gauntlets, tie, pants, boots and a Muire cap."  
What is your best memory of you wearing your leathers? 
"The best memories in gear are from Berlin. I always have a lot of fun when I am there. Last year Folsom Europe in Berlin wasn't as big as it normally is, but I did connect with loads of amazing people. I hung out with Fabrizio (Mister Leather Italy 2017) – I love him – and I met up with leather friends from Germany. It was the first time I wore my new Wesco 20" Engineer Boss boots. They made me feel powerful. A lot of men tuned into that. I could see it from the way they looked at me. It was a special moment for me, and there were other great moments as well during that trip, but they were of a more intimate nature (laughs)."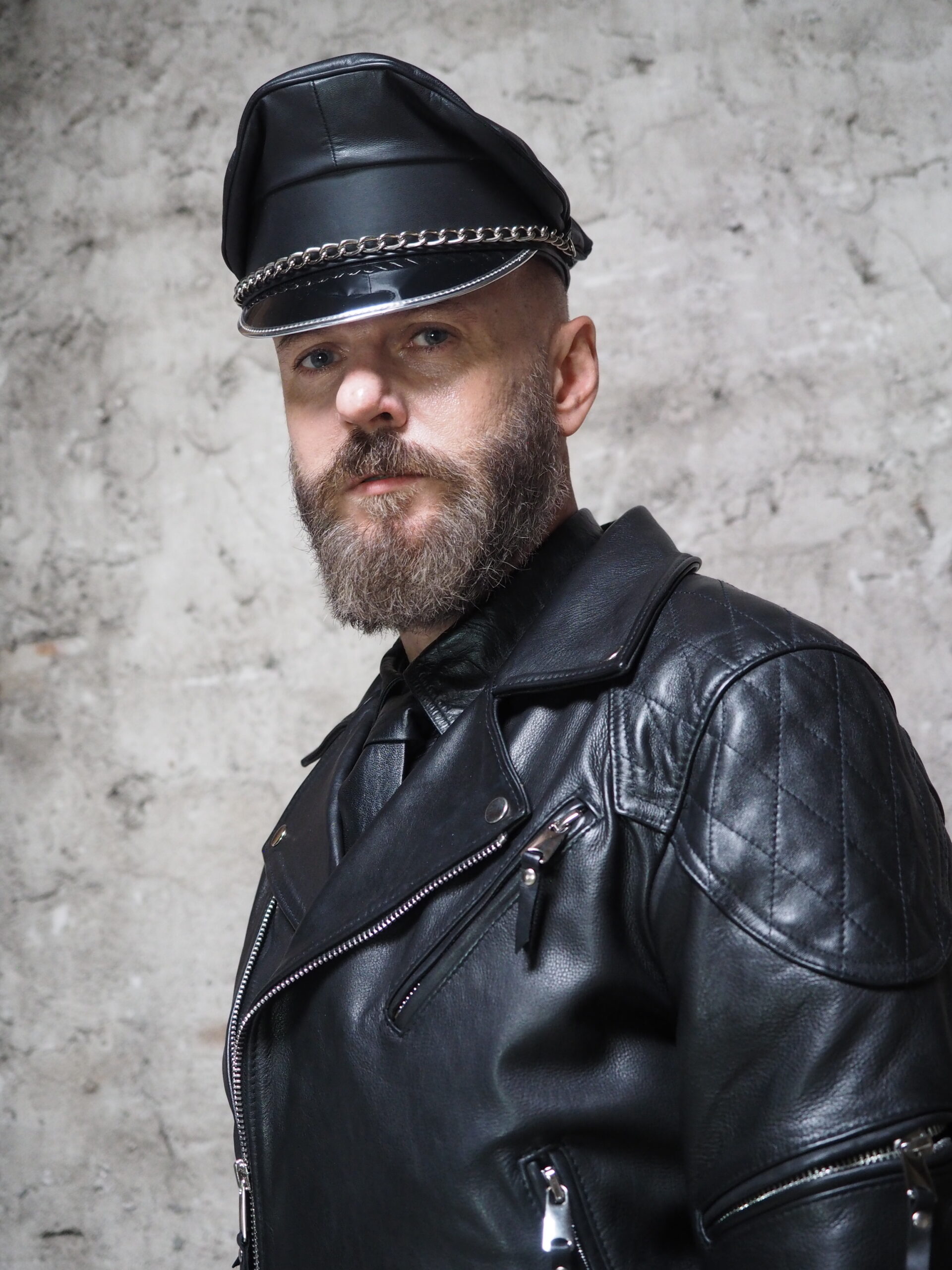 Is there anything you would like to share with our readers? 
"People shouldn't be afraid to show themselves to the world when they are in leather. Wearing leather is about communicating who you are and what you want and need as a person. It is about freedom and self-expression, and I think that is wonderful." 
Want to see more of Bartek or send him some pics of yourself in (fetish) gear?
Then follow him on Instagram @barjot75 and slide into his DM's.