Meet Martijn van Veen (he/him), born in Emmen, raised in Zwolle, and forever 26. Martijn is one-half of the creative team behind MEIJT. What once started off as a joke, has now grown into a cheeky, fun, pink-and-white, queer sensation, both online and offline. "We just wanted to make our friends laugh and we figured, through MEIJT. we can bring out the fun and shocking aspects of the gay scene." And so they did.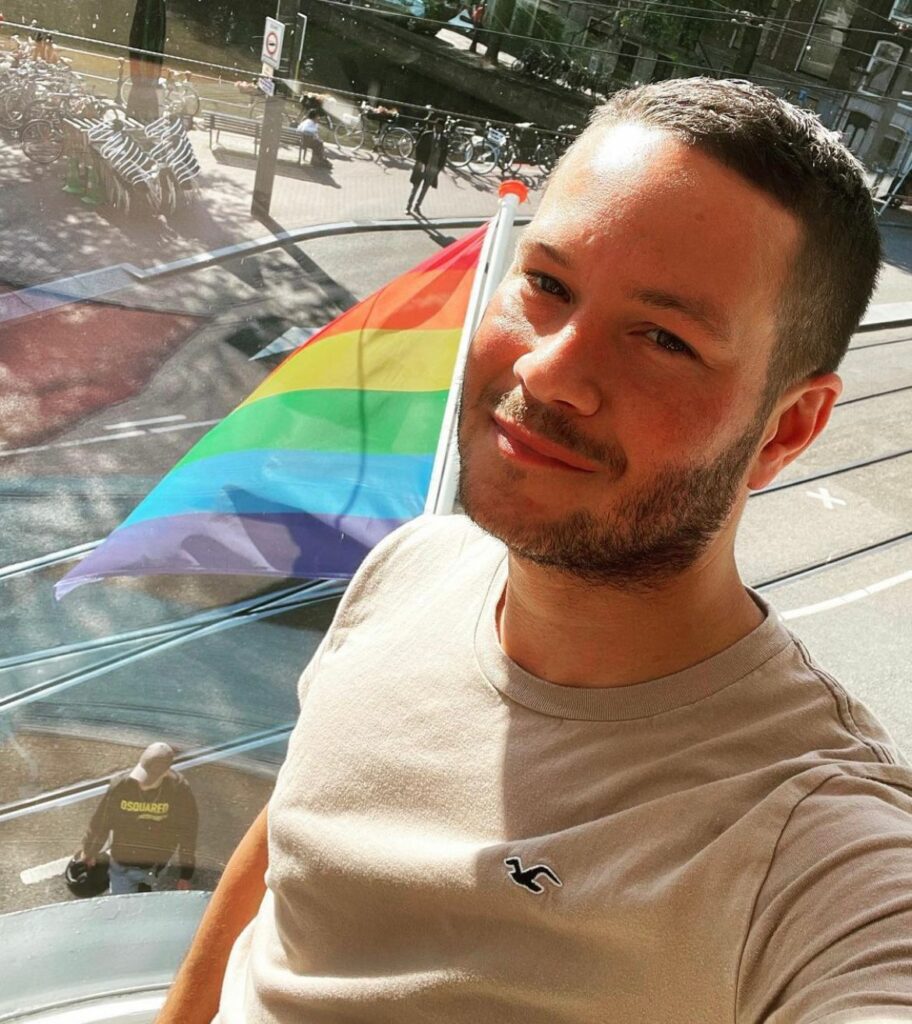 MEIJT. was founded in 2017 by Martijn and his good friend Michael de Vos. Their initial idea was to start an online page filled with typical gay quotes. They didn't have to think twice about the name. Meijt, loosely translated from Dutch, means girl, and we all know that word is indispensable in the gay community. With thousands of followers on social media, and their own events, parties and video productions, MEIJT. has become an established concept in the Netherlands, Belgium, and far beyond. "The best thing about MEIJT. is that there is an increasingly better balance between entertainment and education. The platform was created to entertain, but now that we have become a household name in the queer scene, it's nice to be more involved in the community. We believe it is important to keep using our platform for positive and educational purposes." Over the past few years, several faces joined MEIJT. with Gerard Bruintjes being the latest addition in 2021, but at its core has always been, and probably always will be, Martijn.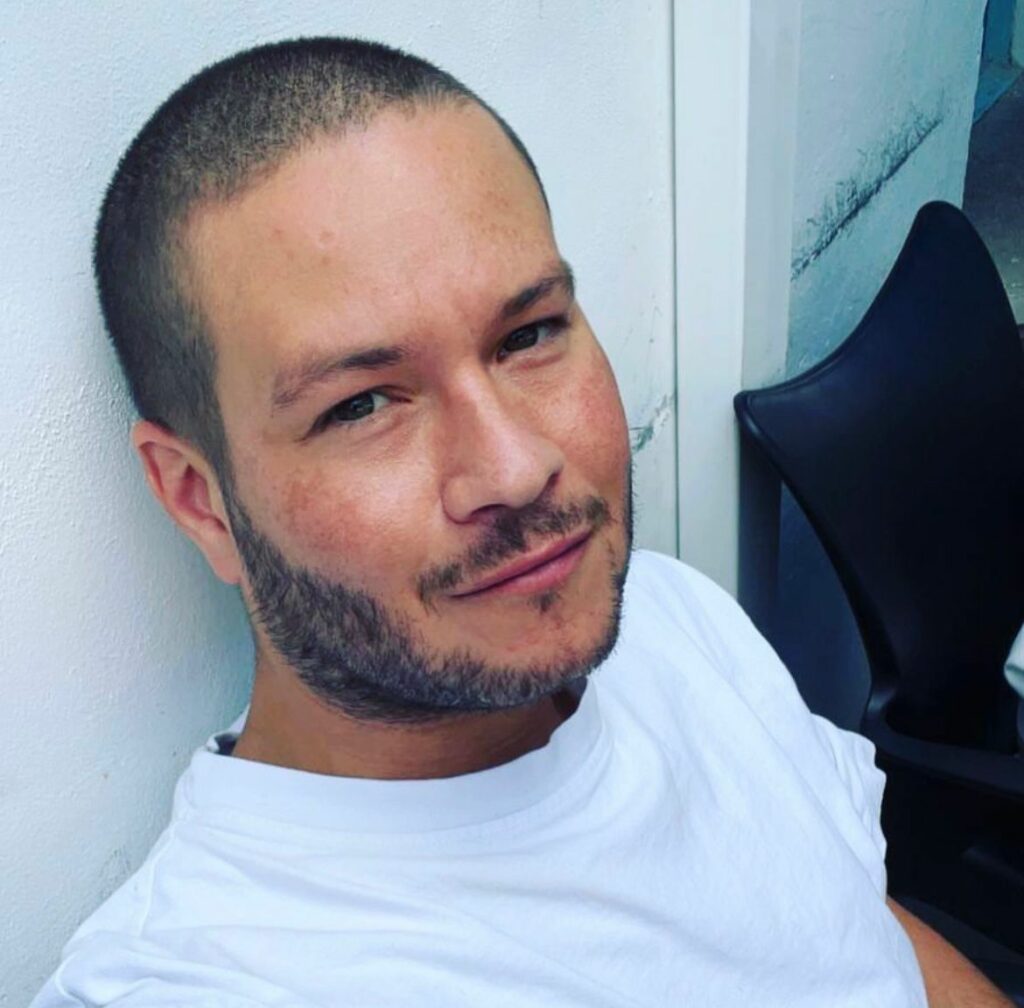 Zwolle vs. Amsterdam

"I really enjoyed growing up in Zwolle. It was a relatively quiet city and I have almost always felt safe there. I had a pleasant childhood. After high school, I studied Management, Economics and Law at the Windesheim University of Applied Sciences. That was also the point I started going out, and of course, the moment I found out that I was queer. I was doing an internship and one of my colleagues was gay, so I often joined him and his friends, and that is how I became familiar with queer nightlife. I came out to my family and friends when I was 17, and that was no problem at all. Everyone was okay with it right away. I think most of them already knew or at least suspected it. As a 3-year-old I already walked around with dolls. It's actually a miracle my birth announcement card wasn't pink all over.
I explored a lot of nightlife in my younger years, but I specifically remember going out in Amsterdam for the first time. In Amsterdam, I went to Soho for the first time as a 17-year-old, and I loved it! Also, Arc and April (known for its rotating bar) were still around then, and even the 'old' Club Exit still existed. I went to Prik, The Queen's Head for their Tuesday's bingos, and You II, which became Club Roque later on. It was an exciting and wonderful time, and it has shaped me into the person I am today. On average, I went out three to five days a week. I never sat still and being broke was normal. I learned a lot about myself and the scene, and I met the most fantastic people during those nights. It's something I will cherish forever."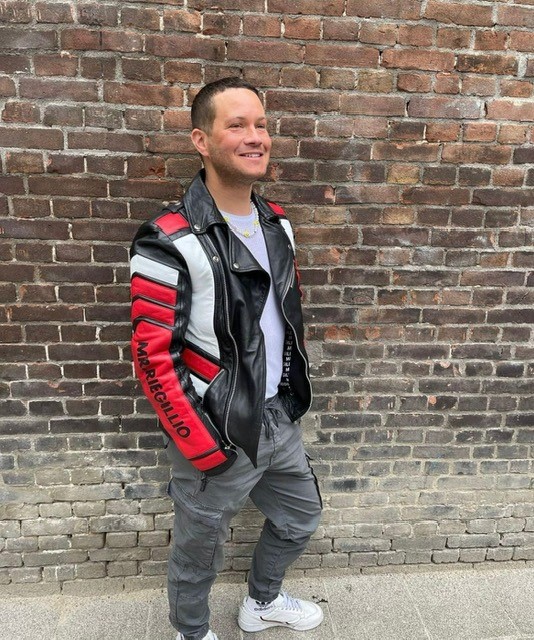 The birth of MEIJT.
"Over the years, I have seen the queer nightlife in Amsterdam change quite a bit. From big parties that disappeared, such as Can You Feel iT by Mayday, to the Stopera and Amstel street parties during Pride, to the fabulous Hartjesdagen on the Zeedijk, which are now only celebrated in a minimal way. Many bars have closed their doors, such as Roque, Rouge (later on Queers Café), and Chez René. Of course, new bars came in return, but from my experience as an "OG gay", the vibe has changed.
I think my years in Amsterdam and experiencing all those people, parties, events, organizers, and locations, have laid the foundation for MEIJT and for everything we do and want to achieve. Not only for the online side of things but especially for offline events and activities. The more I have seen, heard, and experienced, the more I could decide what I thought was important, fun, and interesting to establish for myself."
Proud to be a MEIJT.
"I really try to commit myself to the queer community, and it really touches me when something negative comes along. Through our socials, we are constantly tagged or DM'ed about horrible news items, and we think it is important to continue to pay attention to all of this. As of 2020, MEIJT. has an annual Pride campaign the month prior to Amsterdam Pride. These campaigns are meant to raise awareness, and money, for the problems that are affecting homeless queer youth. For example, we sold T-shirts in collaboration with Kadeem van de Pol and Gavin Reijnders in 2021, and this year we worked together with 'Onder de Pannen' foundation to give temporary shelter to youngsters in need."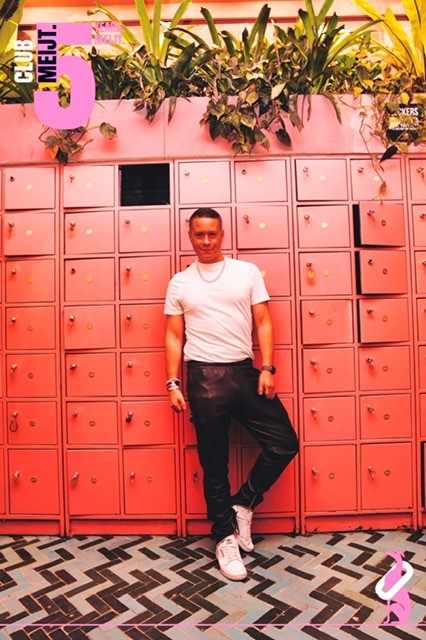 MEIJT.'s many partners
"We believe it is important to continue to provide a platform for the community and that includes change, growth, and taking on new challenges. That is why we are always open to new collaborations and partners. We are already working with the GGD, MantotMan, Soa Aids Nederlands, and PrEPnu, which are all about sexual health for queer folks. Recently, we started a collaboration with Mister B and Mister Jock! We are very proud of this, and we can't wait to make memorable moments together. Our first highlight is the newly elected ambassador for Mister Jock, Alex Kain, who earned the title through an online competition. We also work with Fritz Kola, Uber Nederland, EasyToys and Durex, and together with all our partners we are able to achieve our goals.
The future for MEIJT. looks quite fun. We will continue to grow and, above all, continue to work for the community. There will be more room for education, but at the same time, entertainment will always be and remain an important basis. MEIJT. will continue producing more and new video content and organizing events throughout the year, with the ultimate goal of making room for a new queer festival."

Want to know more about MEIJT. and its upcoming events, parties, and projects? Visit www.meijt.nl or follow MEIJT. on Instagram, Facebook, and YouTube.