4 MY Fans friday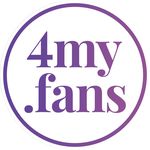 Profile name – 4my.fans/btmfs

Videos – 435

Pics –  1032

Position – Top

Price – $ 9.99 monthly
Usually, we introduce you to the hottest faces on OnlyFans, but this time around we decided to change platforms. Therefore, we would love to welcome you to the first ever 4MyFans Friday, featuring all American beefcake Biscuit TMFS, who looks sexy naked, in cowboy hats, lingerie and even faux fur coats.
FIRST OF ALL, CONGRATULATIONS BISCUIT! YOU CELEBRATED YOUR BIRTHDAY LAST WEEKEND.  HOW WAS IT?
"It was good, but quieter than normal. Last year I first celebrated in Berlin, then flew to New York, where I did a fashion show for Daddy Couture by Matthew Camp, together with Sophie and Rebecca from the Cock Destroyers, which turned into even more birthday celebrations. This year it was just me, my beautiful boyfriend and a cake."
What can people expect from your 4MyFans?
"It's a little bit of a mix of everything: threesomes, exhibitionism, fisting, double penetration, and a lot of solo stuff. I like group scenes, but not when guys are constantly holding phones to film what's going on. It kills the mood for me. It's important to get good footage, but I also want to have some fun during a shoot. I've worked with famous porn stars including Ashley Ryder, Matthew Camp, and David Terzian. Since last year I've been mostly doing solo stuff because of COVID; I jerk off and put on gear, like boots, different jocks, or a harness."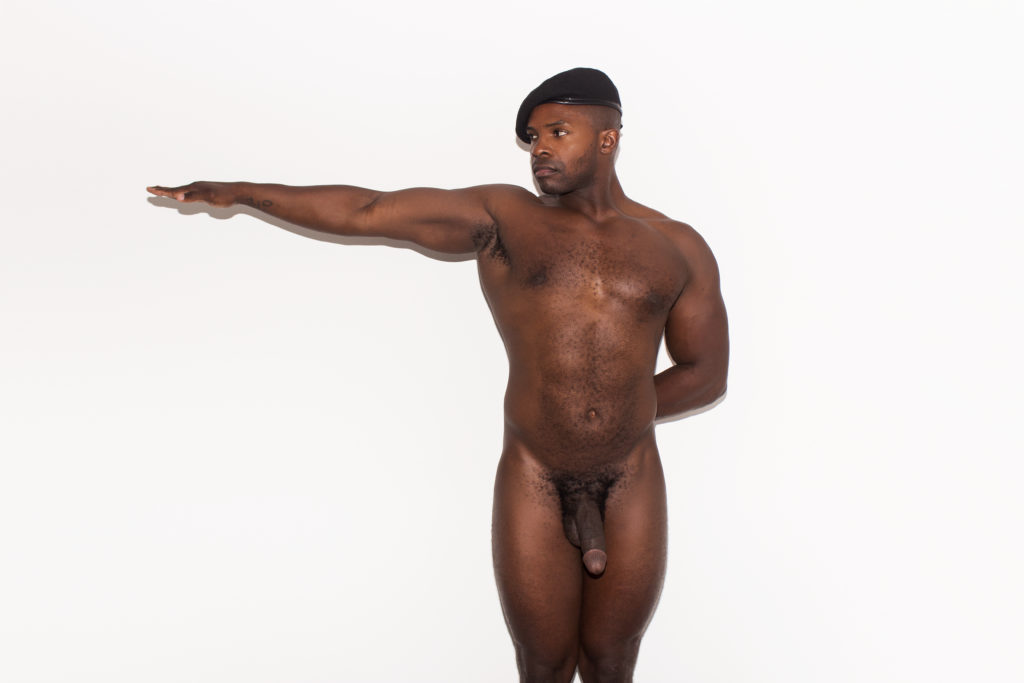 What's your hottest / raunchiest / piggiest content? 
"I have like 400 plus videos, let's see (laughs)… Uhm, I think the double penetration scene I did with David Terzian was hot. He has a big dick, like me. I fucked him. He topped another guy. There was a lot of flip-fucking going on and then both of us opened that bottom up (chuckles), that was great."
How did you start out as an online sex worker?
"Sometimes I'm completely out of touch with the gay community and gay pop culture. Matthew Camp, who is a good friend of mine, kept popping up in my Tumblr feed with naked videos. I asked him about him it and it turned out they were clips from his OnlyFans account. One of the reasons I signed up was boredom. I first posted my regular Instagram thirst traps; naked pics after a workout or sauna visit. On Insta I used emojis to cover up certain areas, which were dropped on OnlyFans. The first year was really slow because I didn't advertise. I did a scene with Ashley Ryder and when he tweeted about that my followers went way up. That's when I started making and uploading more content."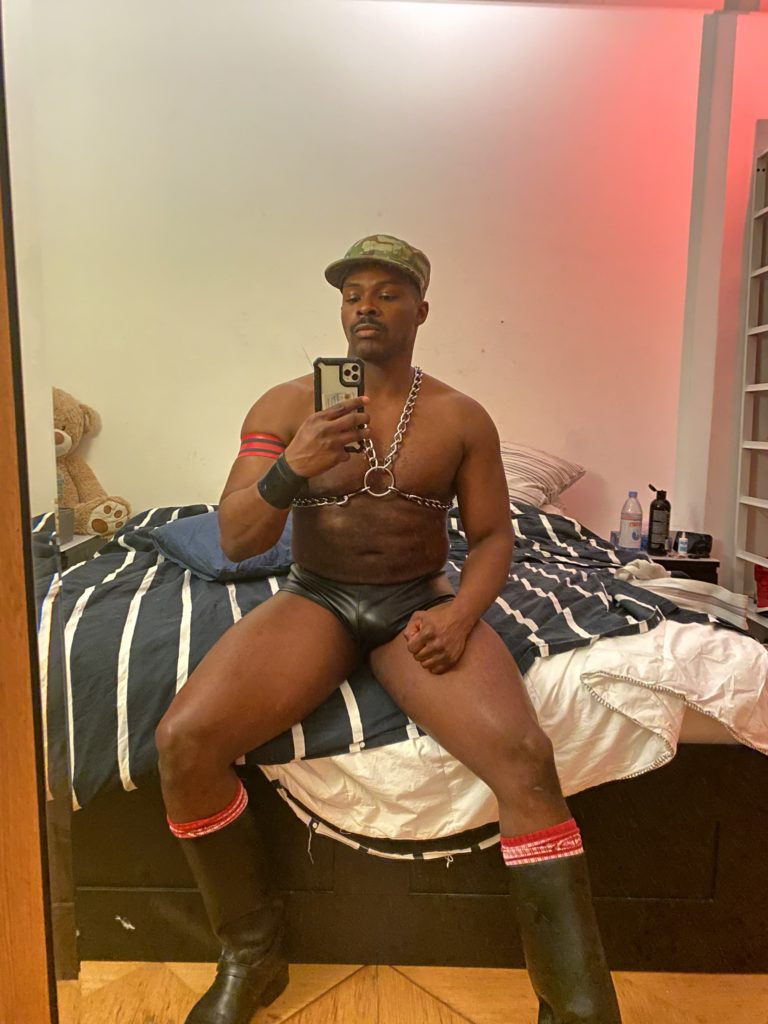 Why did you switch to 4MyFans?
"OnlyFans told me they were going to delete half of my content because it didn't comply with their guidelines. Like exhibitionist stuff, which is one of my niches, and my fisting videos. You can't even type 'fisting' in a private message, it's ridiculous. I find 4MyFans more user-friendly and I like that you get suggestions on what else to watch, like on Pornhub or Xtube."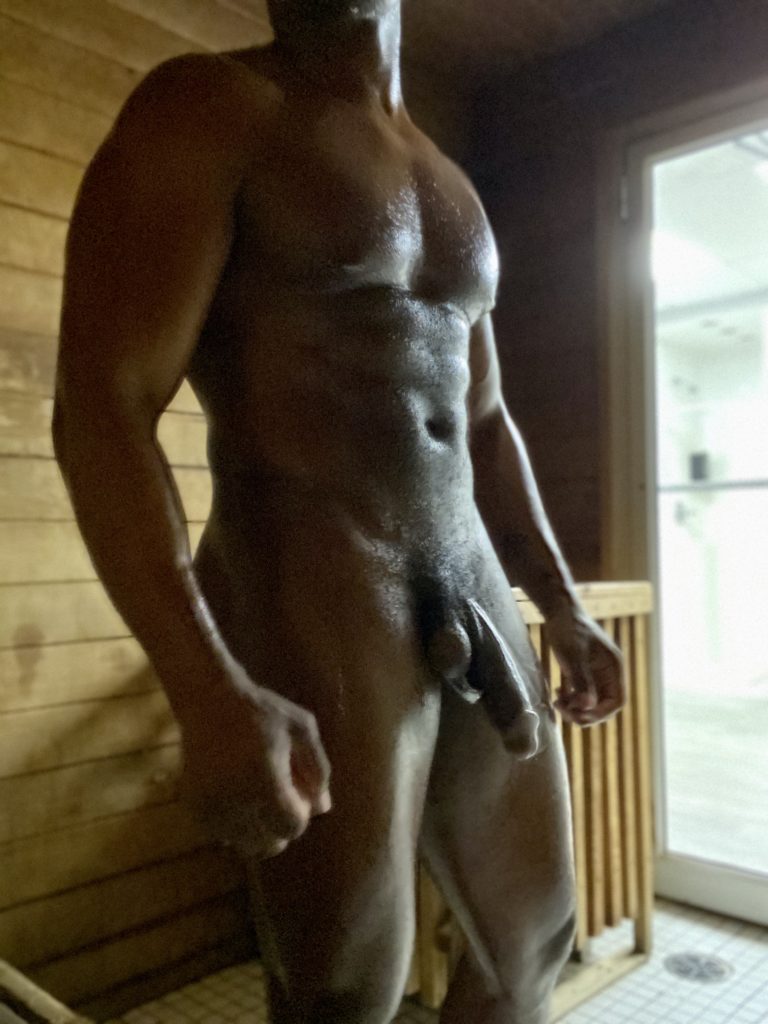 Do you subscribe to any OnlyFans or 4MyFans accounts yourself?
"Yes. I like Andrés Vergel, @superboy on OnlyFans, he's this big, Brazilian muscle dude. And I subscribe to Andy Lee, @AndyLeeXXX on OnlyFans. He's straight, muscled, Irish, and used to be a rugby player (and according to his profile he will 'fuck your wife and daughter at the same time). He's always jerking off with other straight guys and then they come on someone's face. I kinda like that sort of thing. I know gay men who think straight guys like that are only there to take our money, but I'm like 'They're hoooooot (laughs).'"
Follow @biscuittmfs_ on Instagram: https://www.instagram.com/biscuittmfs_
And subscribe to Biscuit's 4MyFans account right now: https://4my.fans/btmfs