An interview with OnlyFans creator and New York drag royalty Rify
WINGS went to Los Angeles earlier this year for a couple of photo shoots. We met up with some spectacular models including Rify (he/him) from New York City, who showed up to the studio with seven or eight 'tally marks' on his lower back, just above one of his ass cheeks.
#blacksharpie
FYI, the tally marks were there to keep track of the loads he had received during an OnlyFans video shoot in San Diego the day before, in which he starred as the cumdump. "I hope you guys don't mind!" he told us in a husky tone of voice with a naughty smile on his face. We obviously didn't. Quite the opposite. We were intrigued, hence this interview!
#Tallyhoe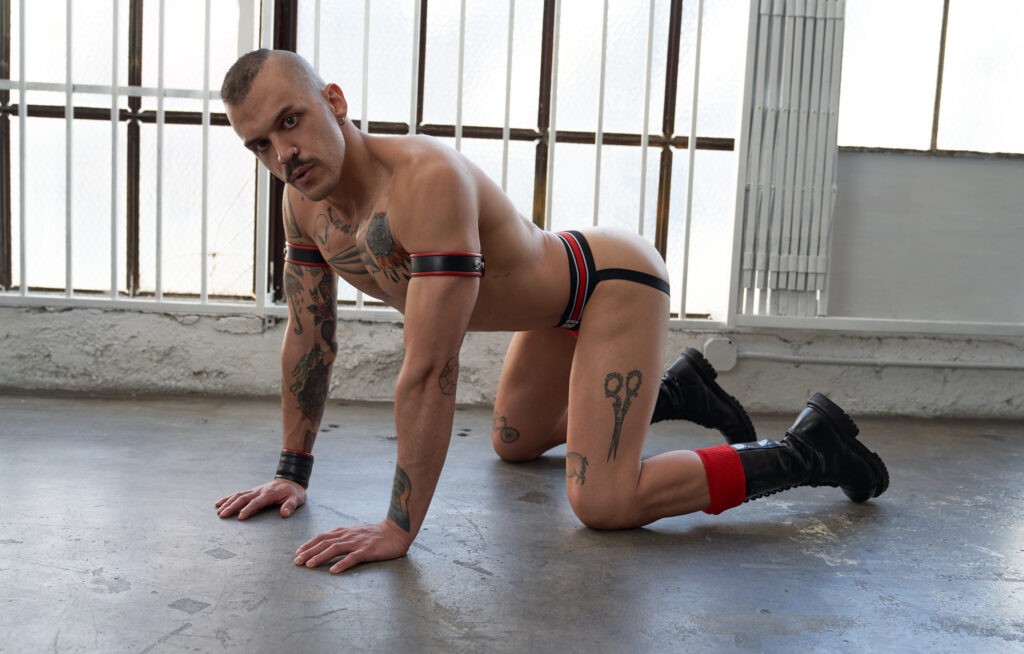 Nice to talk to you again Rify! How are you and what are you up to at the moment?
"I'm doing good. I'm on holiday in Fire Island. It's a little bit of an escape from New York."
How did you start doing OnlyFans?
"It started in May 2020. It was during the COVID-19 pandemic and I needed the extra money. I mostly posted short videos that I had on my phone already or new videos of solo stuff since I couldn't meet anyone. After being stuck in the house for a year, I thought: 'The minute I can have sex with other people again, I want ALL THE DICK!' And that turned into me recording my own porn content. Since then, I have filmed in Miami, San Diego, Fort Lauderdale, Boston, Los Angeles, and New York."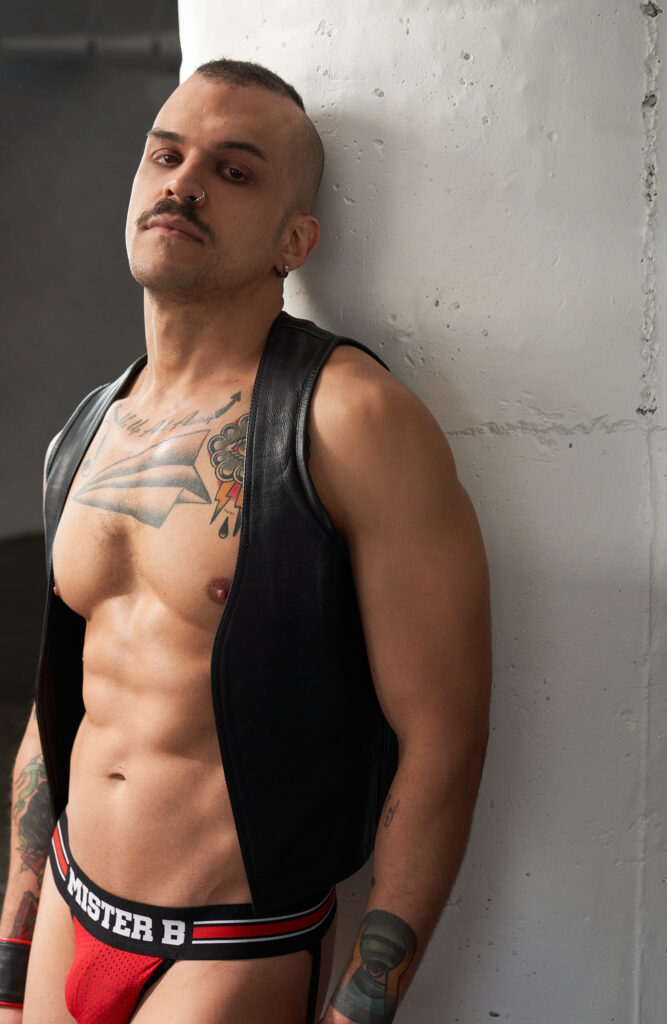 What can subscribers expect from your videos?
"Lots of bottoming and lots of butt stuff. Regular fucking is boring to me, and it might be boring to my subscribers as well. I do curated group scenes and I try to upload new content once a week. It is consensual fun with guys who want to dump a load in me. Most of it is anonymous, but sometimes my face is visible. The guys who fuck me decide what they are comfortable with: some of them wear masks and some of them do show their faces."
Shooting a cumdump video must take up massive amounts of time, right?
"It takes me hours (he laughs). I kinda have to dedicate my whole afternoon or evening to it. It can be a lot of fun though."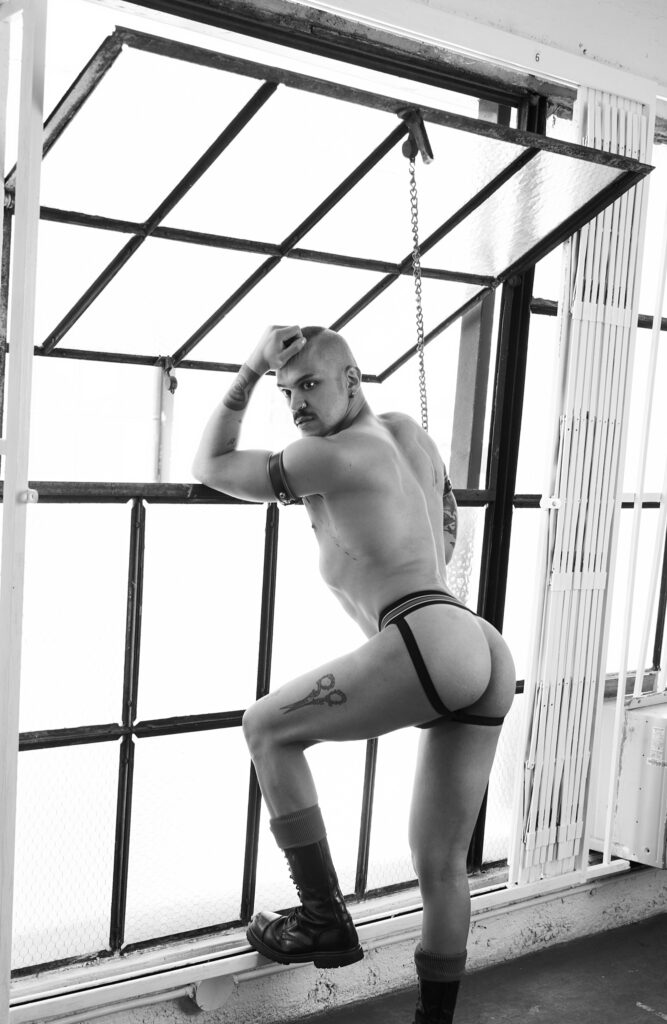 And when you're getting fucked for hours, you'll also need some sustenance to keep your energy levels up I presume. How does that work?
"I drink water and I usually have some Haribo gummy bears on the side for some extra sugar. In the morning I have a light breakfast and then I'll be ready to go for four or five hours. Afterwards, I'll get some dinner."
Is there some romance involved when you go to dinner after a shoot? Do you invite your scene partners for a bite, or do you prefer to eat alone?
"Actually, I did hook up with a guy in Los Angeles who came to my cumdump shoot. He filmed a little bit from the waist down, came, left, came back for another round, and then he spent the night. It was cute."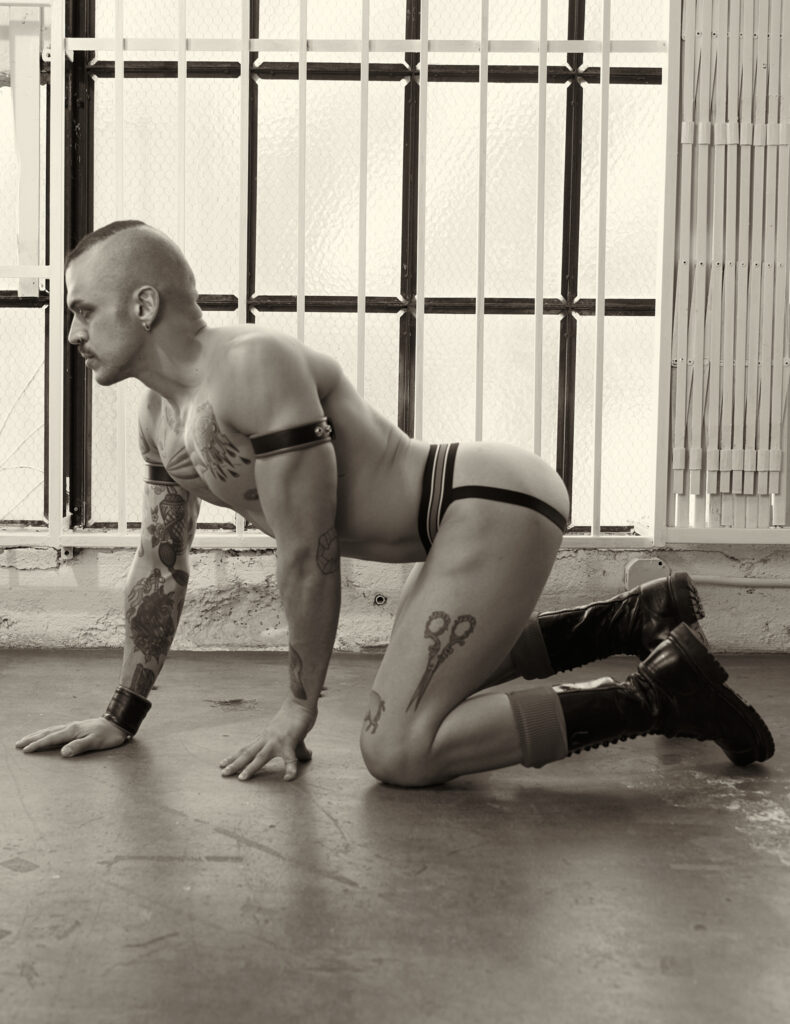 Do you have a favorite scene?
"Definitely! There is a scene I shot in March this year with nine guys rooting me in a hotel. They were all really into each other, so they got there faster. At one point they came back-to-back, one after another, in under thirty minutes. It barely ever happens like that. It was a good day!"
Next to OnlyFans, you also do drag. Can you tell us about your drag alter ego Rify Royalty?
"Rify started out as a facial hair queen. In 2017, she began shaving and it took till last winter for her to bring back the moustache. I like to mix things up. I like fluidity. I take the esthetics of what I do very seriously, and I don't post anything on social media that I don't love."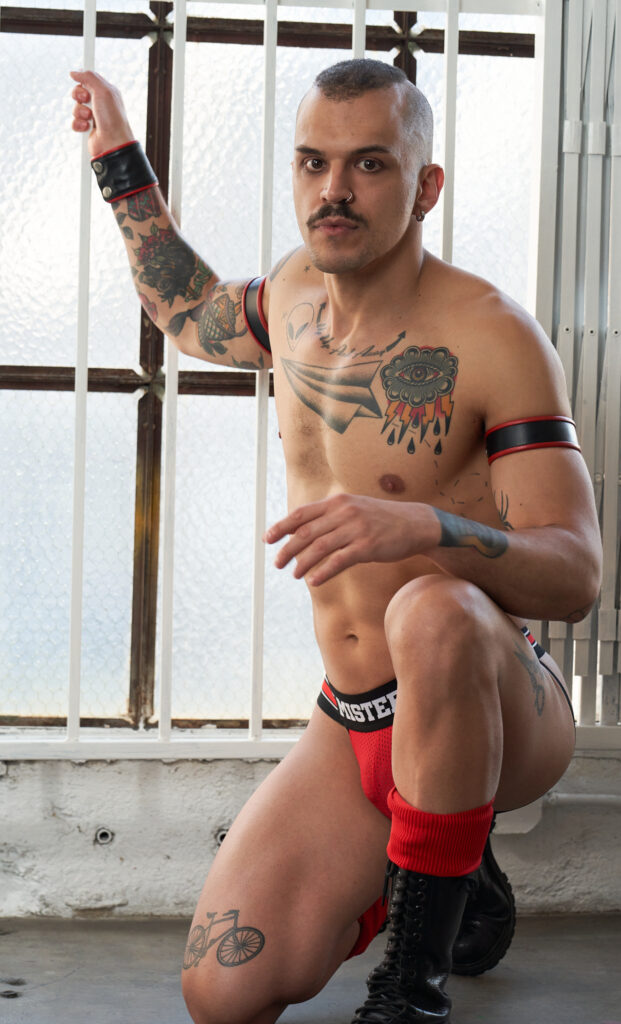 What does Rify do on stage?
"She doesn't do a lot of flips and kicks; I'm not a big dancer. My music choices are either really sad or really sexy."
Sad like 'Lana Del Rey sad'?
"Yes! I perform a lot of Lana Del Rey and Kate Bush. And when I feel sexy, I perform to Kim Petras, Kylie Minogue or Doja Cat."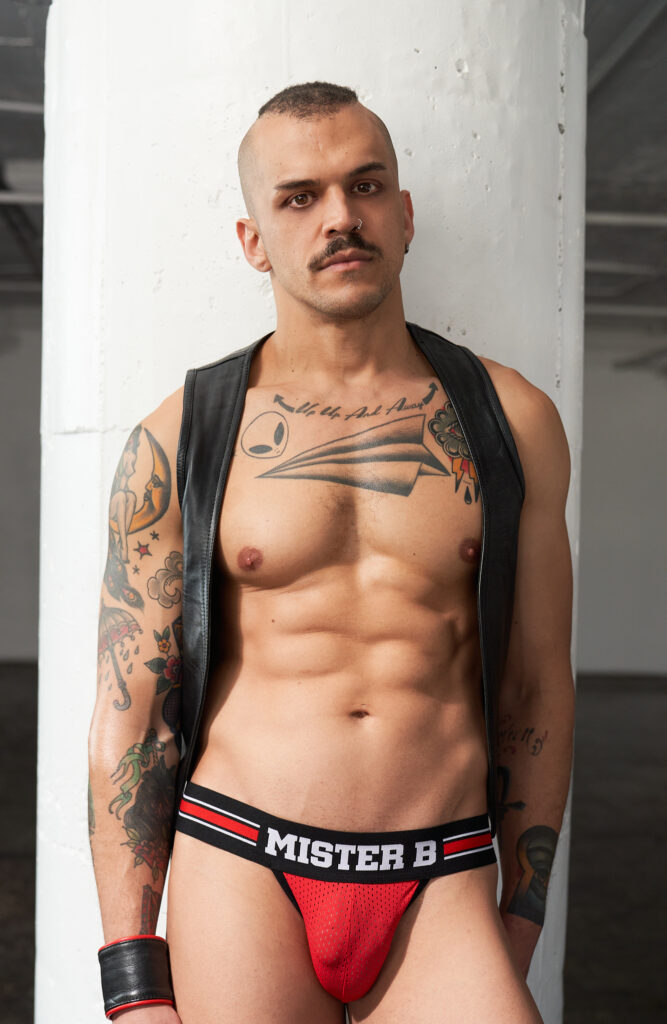 How would you describe your style?
"There are moments where I show a lot of skin, with jewels all over my body. And there are times where I like to be super over-the-top or glamorous."
Are there any references that keep coming back?
"I love space movies, vintage ones like Barbarella. I like retro futurism, metallics, and outfits with cone braws. I'm inspired by the sixties, seventies, and eighties."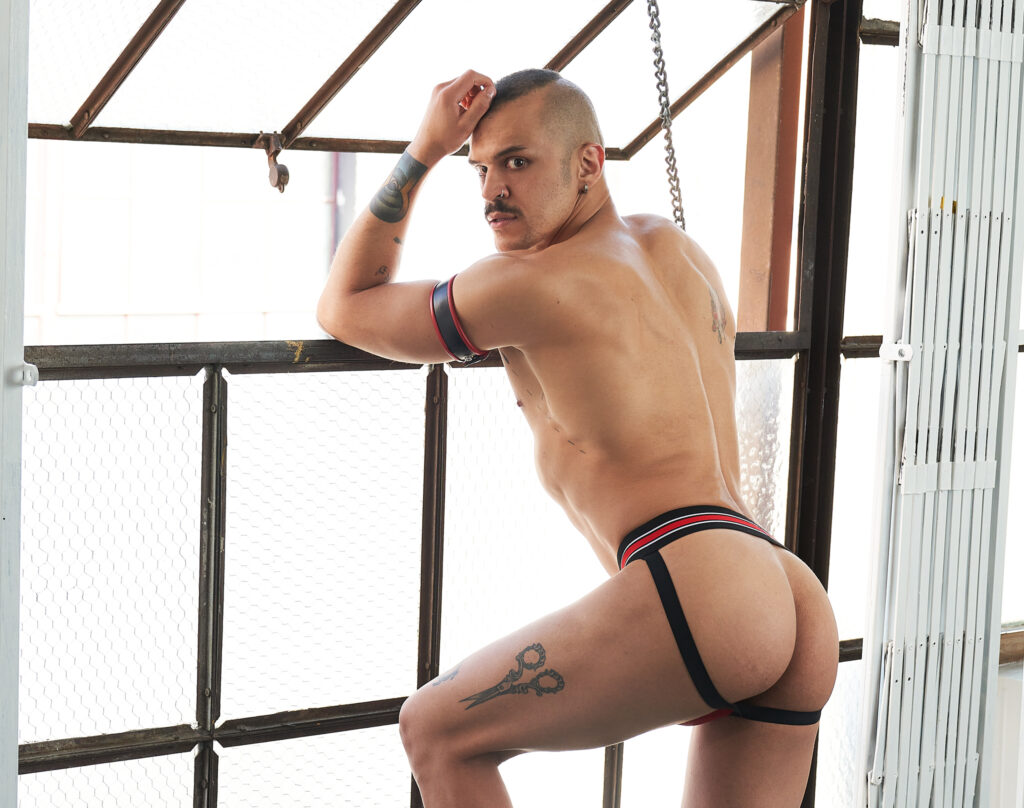 You do drag. You do OnlyFans. Not only does that sound like an exciting life to lead, but it also sounds like you're really in tune with yourself.
"Yes, I'm definitely aware of who I am. Artistically, they both give me a sense of power. Drag for example makes me feel more confident. I can do things in drag that I would feel too shy to do when out of drag."
Can you give us an example?
"Like going up to a boy at a bar and flirt. In my head, guys are never interested in me when I'm in drag. I'm more comfortable flirting when I think they're not interested. Which is funny, because sometimes they ARE into it. And then I'm even more into it because it gives me freedom in a way. A lot of people on Fire Island recognize me as Rify Royalty. My housemate had a date over the other day and this guy told him: 'There is a drag queen staying with you here, right? Tell him I wanna give him my dick.' And I was like: 'Great! (he laughs)'
Is there anything else you would like to share with our readers?
"If I'm in a city near you and you want to drop a load, then hit me up. Or come to one of my drag shows!"
Follow Rify on Instagram @n0t__ricky and @rify_royalty for more information on upcoming OnlyFans content and drag performances. And make sure to subscribe to his OnlyFans account: onlyfans.com/globalsub