ONLY FANS FRIDAY
Likes – 51.8K
Subscribers – 1.0K
Videos – 1.9K
Pics –  2.9K
Position – all of them
Price – $ 12,50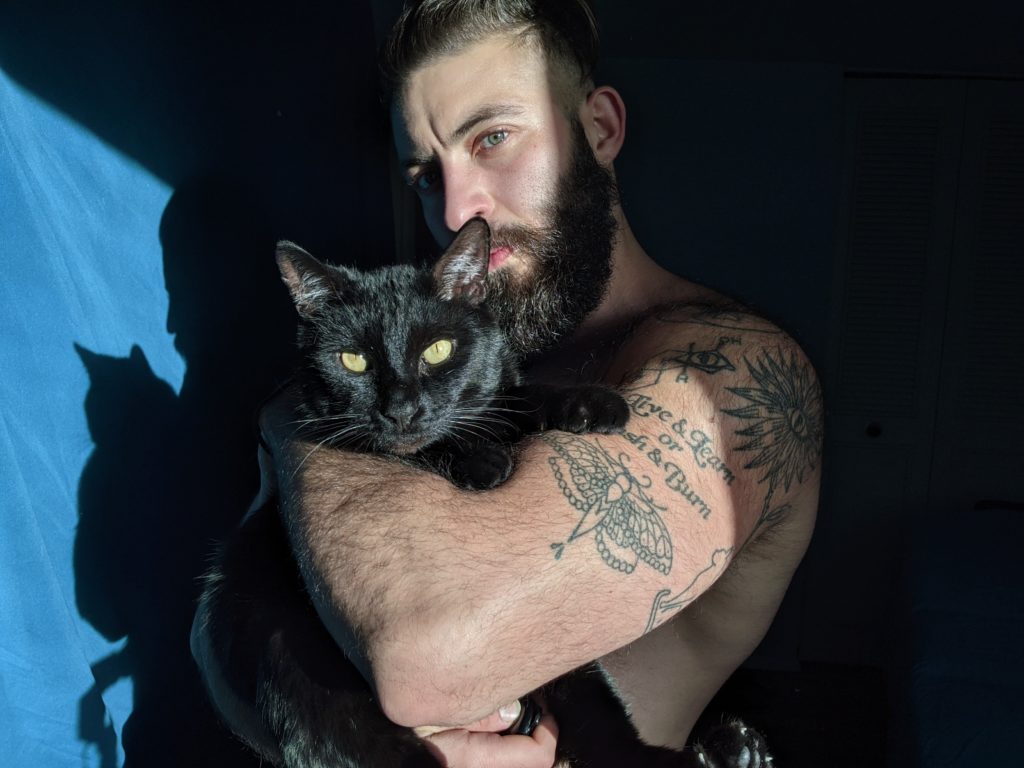 Whether it's your favorite porn star or that hot tight ass neighbor of yours… OnlyFans features them all! And we are here for it! Every Friday WINGS catches up with the sexiest faces on OnlyFans.  This time around we talked to Trip Richards, better known online as TripleXTransMan. Trip is crazy fit, covered in a series of subtle tattoos, hairy ALLOVER and his gigantic smile is framed by a thick, luscious, scruffy beard. Yum. We sat down with Trip to talk about his life as a queer sex worker and the insane amount of mouthwatering content he pumps out.
First of all, what's it like to be one of the only visible top transgender porn performers out there?
"There are always people who are going to be negative about whatever you do – the trolls on the internet. But on the whole reactions to my work are very positive. Other trans people find it very helpful and affirming to see someone who looks like themselves doing porn; it's really damaging when you don't see yourself represented in media. I also hear good stuff from cisgender gay viewers. My work makes them expand their perceptions and rethink what they are attracted to. Is it only dick – which I don't have – or manhood and masculinity more broadly? As a niche performer I have the unique ability to push the edges a little bit of what is attractive, especially in the male gay scene. The performers I work with are of diverse gender, gender expressions, every size, shape and color, and from different age groups. I receive a lot of comments from viewers who have learned something new about their own sexuality by watching my videos and I think that's really cool!"
What can subscribers expect from your OnlyFans page?
"I'm a prolific uploader, so people can expect a lot of content: one-on-ones, three-ways, orgies, jerk off clips, outdoor stuff, hot pics and solo toy play. Since I've started my OnlyFans three years ago I've uploaded almost 2000 videos and around 3000 pictures. I put out a new hardcore sex scene every week and I'm putting up solo stuff every day. I film with a lot of established gay porn performers and I love doing orgies. I do toy play with every toy and plug you can imagine. My favorite is a 12-inch glass dildo with a big old handle on it. It looks like Thor's hammer and it has appeared in hundreds of videos at this point."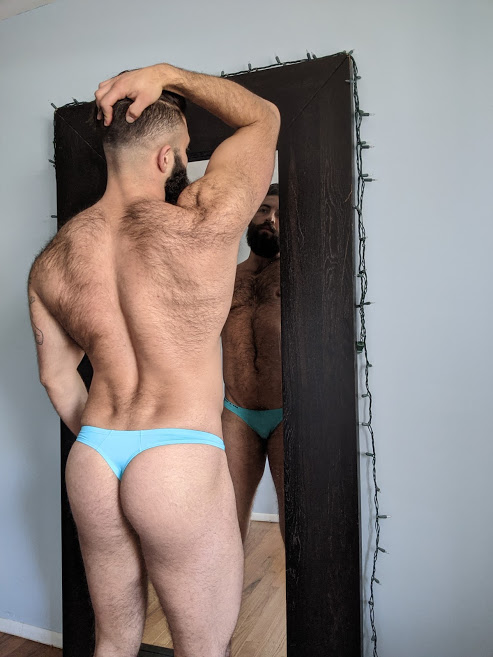 What's your hottest / raunchiest / naughtiest / piggiest content?
"One of the raunchiest, dirtiest scenes that comes to mind is a fisting and flip fucking video that I shot recently, all in leather gear. My favorite group scene is one that we filmed in Las Vegas almost a year ago – just before COVID-19 – with six other porn stars. We had a sling, I was bottoming on a bed, and I topped some guys. Everyone was doing everyone and we were getting along very well."
How did you get started on OnlyFans?
"I've been working in the sex industry for seven years and when OnlyFans became a thing it turned into a fulltime job for me. People often assume that sex work isn't a real job. They think it's something that damaged people do who have no options, or people who are perverted in some way, as opposed to it being a job like any other. For me it has been very affirming and healthy. Before I transitioned I worked as a dominatrix and I stuck with sex work throughout my transition. There were two main reasons for doing it: money and self exploration. I was in my early to mid twenties, working in different jobs, but not doing all that great. Sex work on the other hand was making me money and it let me explore who I was. It allowed me to explore my sexuality, made me grow as a person and it helped me to understand my gender and my sexual orientation. My confidence in myself, as a person and as a man, has definitely increased by doing sex work."
What OnlyFans page do you subscribe to yourself and why?
Currently I am subscribed to CamDamage  https://onlyfans.com/thecamdamage a queer, non-binary performer, who's trans masculine like myself. What I like about them is their beautiful filming style. They are really creative about different settings and sexual partners, and I get a lot of inspiration from them. I also subscribe to other performers as a way to support them in these difficult times. That's the interesting thing about OnlyFans; you can subscribe for a lot of different reasons. Some of my fans do it to watch my content and jerk off, others subscribe to have conversations with me, and some sign up just to support my work."
Follow @triplextransman_ on Instagram:
https://www.instagram.com/triplextransman_
And subscribe to Trip's OnlyFans account right now:
https://onlyfans.com/triplextransman
Or hop over to his JustFor.Fans page:
https://justfor.fans/triplextransman