"I did all this to be happy. To find out who I was. I did it for myself, not for anyone else."  These weighty words encapsulate the incredible and inspiring life of transgender sex-worker, Kenya. As both a long-standing customer and cherished friend of Mister B, we thought it time to share her story.
Her story starts in Ecuador, in the year '96. It was a very different time back then. This was before the constitutional ban on LGBQTIA+ discrimination and long before Ecuador was considered a somewhat 'tolerant' country. For 23-year-old Kenya, having feelings other than the ordinary' was an experience as frightening as it was confusing. "Being queer could mean being rejected from my family, or worse: ending up in jail. What made these formative years even harder, was that my feelings were not for gay men, but straight men instead" she tells us. She was living at home at the time and studying at university, for which her father was paying. Growing up, she had been very close to her family and had lived a seemingly wonderful life. But there was one crucial thing missing: her own happiness. She had heard about Amsterdam and the open-minded mentality and lifestyle that had become synonymous with the city, and that got her thinking.
Maybe she could concoct a plan to escape. All she needed was to find the money for a plane ticket and she would be on her way out of Ecuador, headed for a new life. The only issue was, she didn't have any money. The job she had been working alongside her education didn't pay her enough, and she hadn't gotten any savings. That is when she realized: she would have to tell a few lies if she wanted a chance at living her truth. "I told my father that I had a university project in another city for a few days and asked him to lend me some money. With that, I bought myself a one-way ticket and by March 16th, I was out of there." As she sat on the plane, she started to think about the life that was waiting for her at the other end. She had never lived alone before, never been to Europe and, perhaps foremost: never done sex-work before. Sex-work was, as Kenya recounts, the only viable option for her.
Leaving Simon Bolivar Airport she was a university student with family, security, and stability. Arriving at Schiphol Airport, she was a stranger in a whole new world, with only a backpack of clothes and 80 euros to her name. Despite (or perhaps because of) having no friends or house waiting for her, she felt more alive than ever! Following a lead she'd been given, she took a taxi to Nieuwmarkt, in the heart of the red-light district. There she was taken in by an older lady (also from Ecuador), who was renting out mattresses on the floor to sex-workers. To them, the lady was known simply as La Abuela (meaning 'grandmother' in Spanish), and her house was known as the place to get shelter and food. At that time the red-light district was open day and night and sprawled across town – so La Abuela always had her hands full with all the mouths there were to feed. On her first night there, Kenya met a trans woman who agreed to take her under her wing for one night and show her the ropes of sex-work. At this time, Kenya was 'pre-op', meaning that biologically, she was still male. The next day she spent whatever little money she had left and bought some makeup. One girl lent her a cheap silver dress. A second girl lent her a shake-and-go red wig and another girl lent her some heels – size 41 instead of her regular size 43! It was far from perfect, but it was the best they could do. To this day Kenya laughs fondly at that memory!
Throughout the '80s and '90s, the Dutch government had established tippelzones – designated areas where sex-work was permitted. One such tippelzone was in Sloterdijk, on the outskirts of Amsterdam. Enclosed by a huge fence, was a long U-turn road, lined on either side with 'finishing areas'. These were areas where clients would drive the girls to have sex – meaning they never had to leave 'the zone'. At the back, before the bend in the u-turn road was 'the house' – a building, subsidized by the town hall, where the girls could shower, get something to eat, buy cigarettes, get checked up by a doctor, or even take a nap! Outside the sound of music and dancing and the smell of burning tobacco would fill the cold night air. "That first night there, I was insecure and worried I wouldn't get noticed, amongst all the dolled up beautiful girls – but I did get picked up," Kenya smiles. "Some clients even started asking for me specifically!"
Days became nights, cars came and went, clients paid and left – months went by with the same routine. Kenya had moved out from La Abuela by this point and was now living in a tiny apartment with twelve other sex-workers, whose three-month visas were also long – expired. Always in search of work, she would sometimes accompany the other girls on a trip to Brussels or Paris. Working the streets over there was no easy feat: they were being harassed on a regular basis, with hooligans driving by and throwing eggs or buckets of piss at them not being an exception. On one occasion Kenya was even forced to pleasure someone with a knife held to her neck. On another, she was driven out to the piers, used and then thrown out of the car, leaving her forced to walk for hours back to the city centre. What made the streets even tougher there, was not having the police on their side. Sex-work was not legal in Brussels and Paris like it was in Amsterdam, and the girls would often find themselves thrown in jail.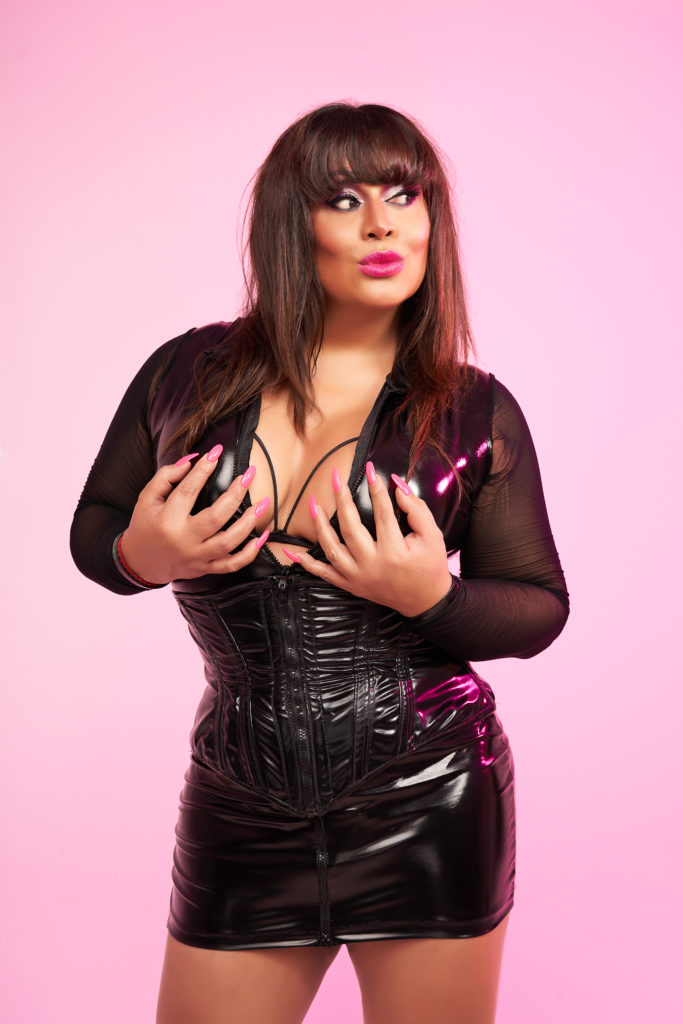 On one of these trips to Brussels, in February '97, Kenya and a few other girls were caught by the police, driven to the airport immediately, and deported back to Ecuador; wearing nothing but handcuffs and the clothes they had on. Since running away, she had had a chance to speak with her parents. They had told her how devastated they were when they found a note on her bed, days after she had promised to return from a short college trip. The note didn't detail the whole truth, but it explained that she had gone to Europe, in search of a change of scenery to figure some things out. "When I turned the corner in my pink blouse and tight leather pants and saw my family standing there, I could see the look of shock on my father's face", recalls Kenya. "I told him it was some new-age hippie style I was trying and I think he bought it, but my sister had her suspicions for sure!" Saving up for her surgery, Kenya had been sending money back to Ecuador for that past year, so during her short stay there, she got her breasts and nose job done. "It was difficult because I had to wear all these baggy clothes so no one would find out about my surgery," Kenya confesses. "My father drove me to the airport, and he wanted to park the car and get out to say goodbye to me properly. I was afraid he'd feel my implants if he hugged me so I said 'no, let's just say goodbye in the car.'" Her father passed away the following year; before she'd found the strength to tell him the truth. It was a heartbreaking moment and Kenya's only regret to this day.
Waiting for her back in Amsterdam, was her first-ever client from the tippelzone back in '96. They had stayed in touch and upon her return, they started dating. Soon their relationship became serious and the following year, Kenya moved in with him and he helped her get official papers to stay in The Netherlands. That wasn't the only big move she made that year. She decided to stop working at the tippelzone and started working in the red-light district, at a window across from the infamous Casa Rosso (an erotic theatre of sorts). She didn't stay long, however.
After finding the crowds of tourists there to be onlookers way more than actual paying customers, she moved to the Bloedstraat. Literally translated to English as 'blood street', the Bloedstraat is at the heart of the notorious blue-light district. The blue light, Kenya teaches us, was a way for the girls to set themselves apart if they had something 'different' to offer. There she has remained for the last twenty-two years. Every day is an adventure, but one that she's happy to take… and girl, does she have some crazy stories! She tells us how she's met the most interesting and lovely people – everyone from big-shot CEO's to underwordly criminals! The clients that frequent the blue-light district often come there to live out some fantasy with a stranger who won't ask any questions. Whether it is sex-related or not, it is a fantasy that they would otherwise have to suppress. Some want super hard sex. Others just want a conversation. When it was super hard sex, the original Mister B store was just around the corner in case some 'Gun Oil' or proper kinky toys were needed! That's when Kenya met us, and since then, she has been a regular face at the Amsterdam branch and an honorary member on our Mister B Pride boat for the last six years, and counting!
 "Sometimes people say 'oh sex-work, that's an easy job!'," scoffs Kenya. "Come and work my window one night and we'll see how you do!" she replies. Sex-work is not about how many clients you can get in one night, it's about how much money you can get a client to spend in one night. In order to survive being a sex-worker, being tough is not enough. You must be business savvy. Fifty euros is the minimum price, and that's only going to get you a very short service. Penetration won't happen for less than one hundred euros, either way… novelty costs, my dear! Often, there is also a lot of emotion involved for the clients. Having experienced something that they've been made to feel ashamed about (more often than not by their girlfriends or wives), plays heavily on their minds as they get dressed to leave. Kenya frequently finds herself in the therapist seat, having to reassure the clients who are suddenly overcome by the stifling heterosexuality of their home lives, that they're 'not gay'. "On the upside of all this; I've managed to solicit an impressive collection of over one hundred pairs of free underwear from clients," Kenya admits unashamedly. "I just bat my eyelashes and tell them I want something to remember them by," she teases.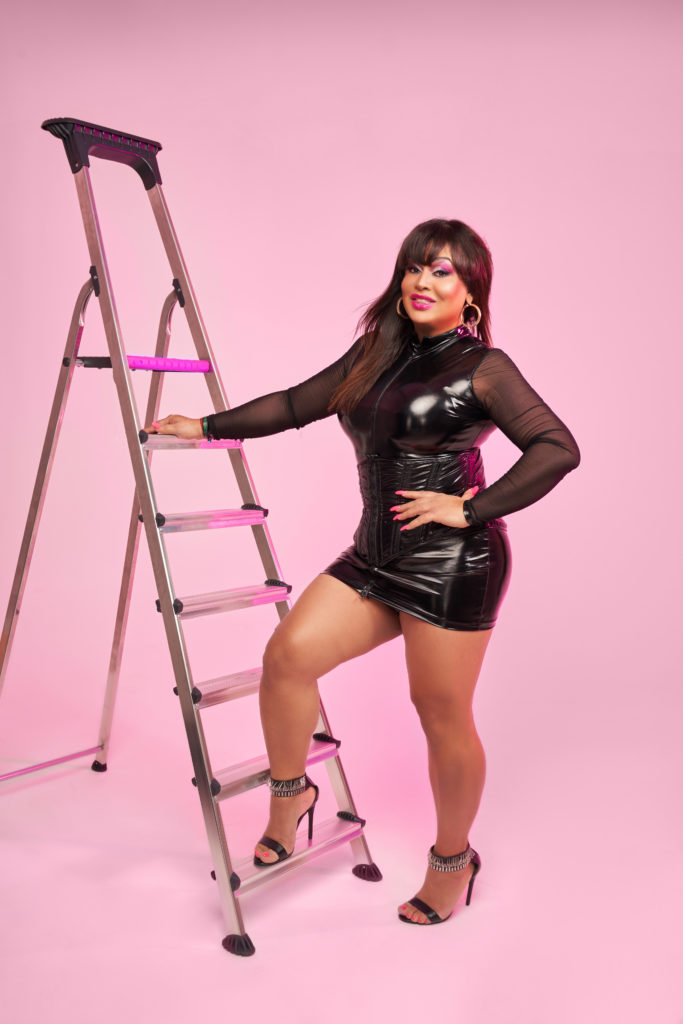 As cliché as the saying 'you only live once' has become, Kenya's story reminds us of the very importance of that saying. In the face of adversity, she has followed her heart and dared to live her truth. She made the brave decision to choose the road less traveled and she freed herself from the conformity of others and the expectations of society. She now lives her life full of happiness, independence, and fulfillment. Straight or gay, transgender or cisgender – let her story serve as a shining example to all of us, for hers is truly a life lived!