An interview with Marko Mihailović
This September Belgrade will host EuroPride 2022. The event is important on so many levels for the LGBTIQ+ community in Serbia. This is the first EuroPride organised outside of the European Union's border in a country where you still can't register a partnership with a same-sex partner. Serbia had its first Beograd in 2001, which was later called "bloody pride" because of the violence from the far-right hooligans. The country made huge steps for our community but it is still far away from having equal rights. Being born in Yugoslavia in 1991, which was falling apart at that time, and later growing up in Croatia, I fully understand how it feels to be "different" in Balkans. Today, living in the Netherlands, that human rights gap feels even more painful.
By supporting Belgrade Pride and showing up there for the Pride March, you can make a big difference. We talked to Marko Mihailović, the director of Belgrade Pride, about this year's events and the fight for LGBTIQ+ rights in Serbia.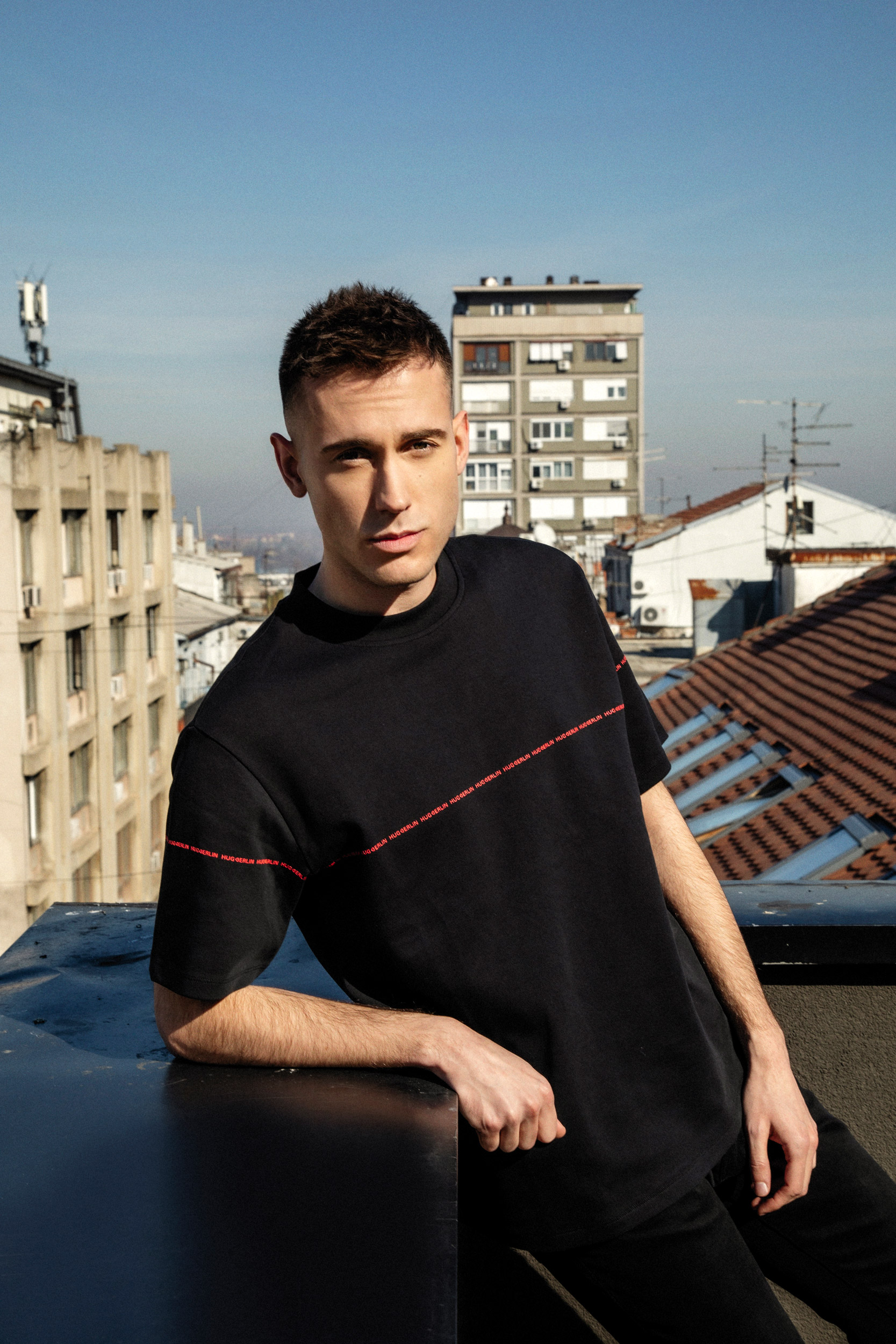 How does it feel to host such a big event in your city this year?
"We're all very excited as Belgrade EuroPride is a big opportunity to raise awareness of the problems LGBTIQ+ people are facing in the Balkans. The Pride March will take place on Saturday 17th September. Even though the preparations are in full force, every year we face the problem that commercial sponsors don't see Serbia as an important market; they are afraid that, due to high levels of homophobia, they will lose their customers if they support the Pride. Luckily, being the host of EuroPride has changed the situation a bit."
We have an openly lesbian Prime Minister but the same-sex partnership is still not legal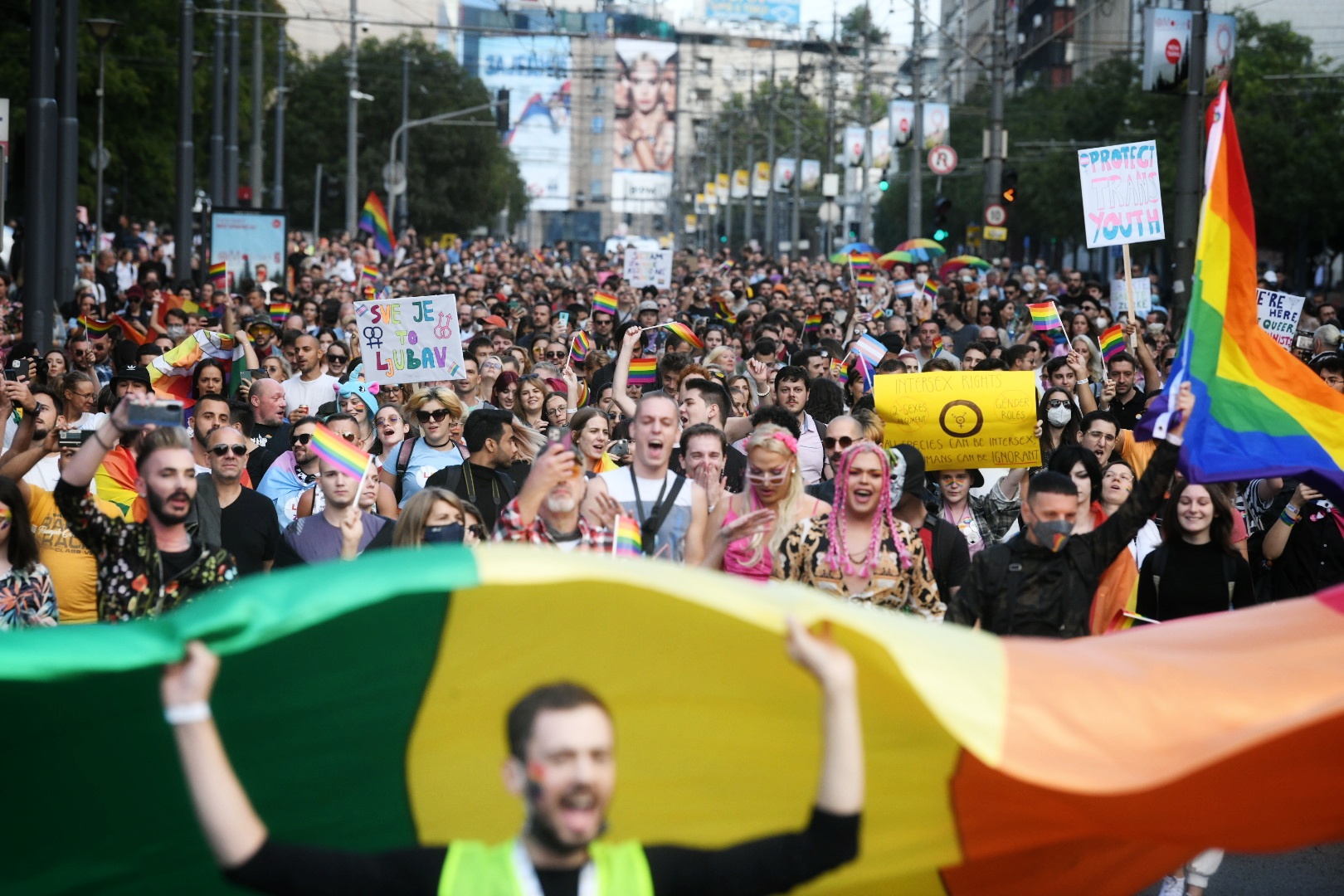 Why is Beograd Prajd important? And are politicians finally listening?
"We want to use this event to shed light on the serious issues the LGBTIQ+ community is facing, not only in Serbia but throughout non-EU Western Balkan countries. Even though the situation for the community has improved in Belgrade, the situation in the rest of Serbia is still not good. A lack of visibility of the community, as well as the lack of political will to help the position of LGBTIQ+ persons, has led to a low level of acceptance in our society. We are still lacking legislation. The government has continuously promised that they will adopt the law on same-sex unions but it still hasn't been done. Another interesting fact is that we have an openly lesbian Prime Minister, who has a partner and has a child with her partner, but she has rarely (if ever) publicly spoken on the importance of the fight for equality. We hope that people from Europe will come and help us push our demands. If there are enough tourists that come for EuroPride, our government will understand that making Serbia an accepting country can also benefit our economy. Sadly, I believe that for politicians money is more important than equal rights for all citizens."
List of requests:
1) Adoption of the law on registered same-sex partnership
2) Adoption of the law on gender identity and improvement of services for trans people
3) Fast and adequate reaction of state authorities and public condemnation by government representatives of hate speech and hate-motivated crimes against the LGBTIQ+ community
4) Adoption of local action plans for the LGBTIQ+ community
5) Apology to all Serbian citizens who have been prosecuted, or in any way were discriminated against, before 1994 because of their sexual orientation or gender identity
6) Education of youth about sexual orientation and gender identity
7) Free and easily accessible pre-exposure and post-exposure prophylaxis (PrEP and PEP)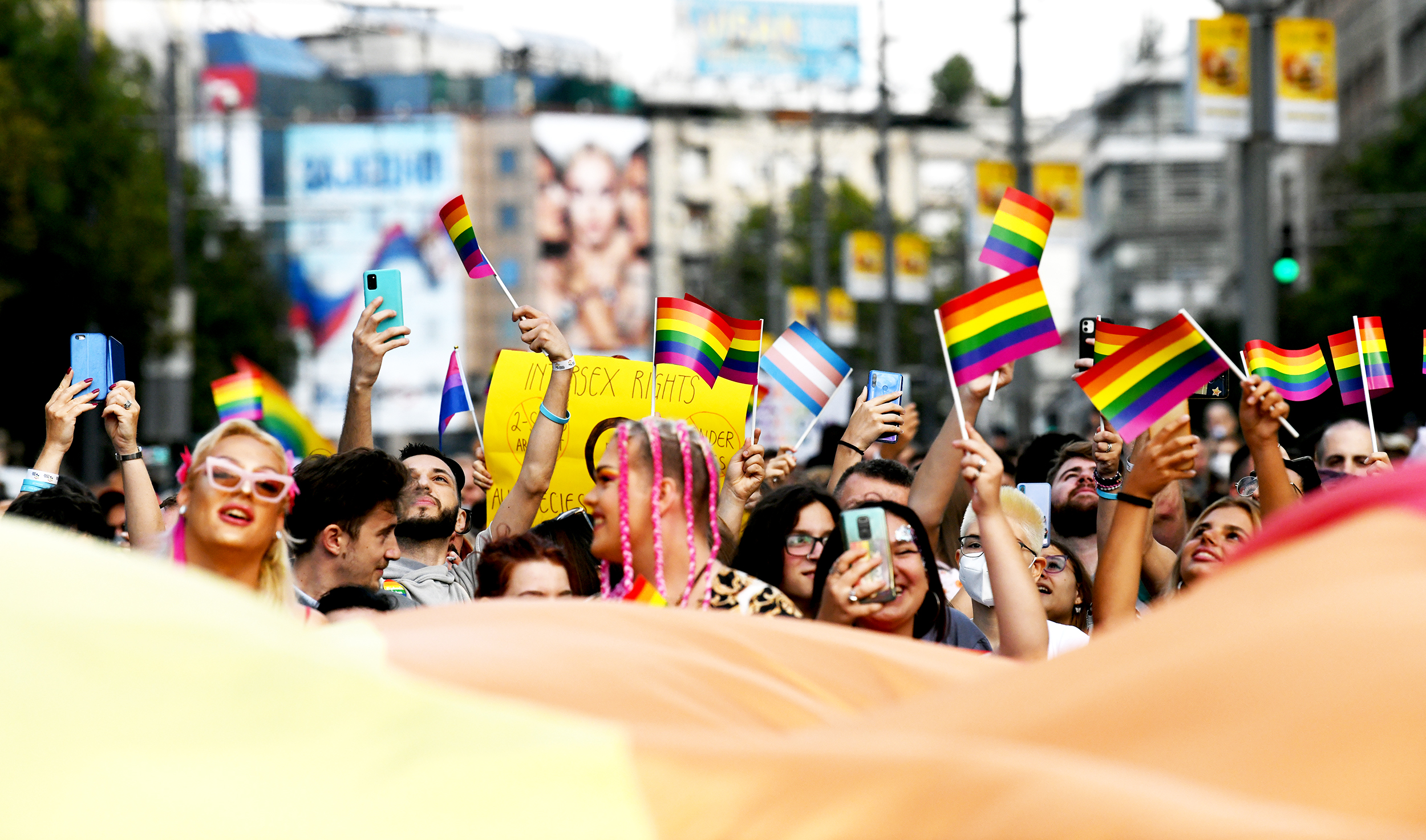 What did the Pride look like in 2001, and what is it like today?
"I joined the Pride organisation in 2016. When the first Pride took place in 2001, I was 8 years old and I vividly remember watching the shocking footage on the news with my parents. I was very lucky to have a progressive and supportive family, and I remember their comments that the people who were beating up the Pride participants were bad people. In 2010, when the second Pride took place, I was coming home from a school trip in Greece. That year Pride took place in Belgrade that was under full lockdown: tanks in the streets and ten thousand police officers in riot gear and protective gear for less than a thousand participants. On the other hand, ten thousand hooligans clashed with the police in citywide riots. It was a very sad moment but it also motivated me to utilise the privilege of a supportive family and to join the fight. I would like for people from Western and Northern Europe to understand their privileges (compared to ours) and I wish that they will come and support us. Your presence will mean so much to us."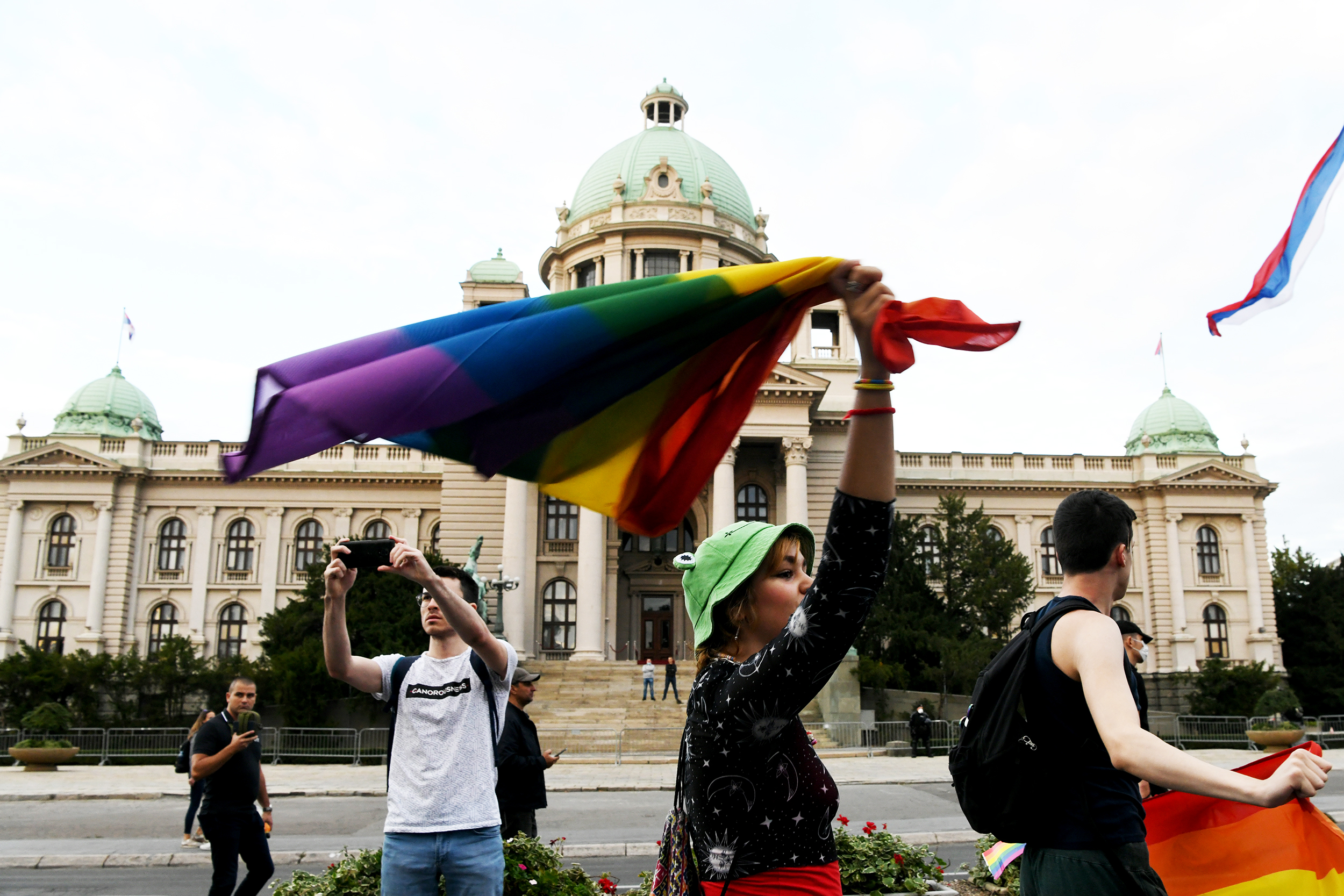 How has Pride had an impact on society over the years?
"The biggest achievement of Pride is the increased visibility of the LGBTIQ+ community. Along with that, Pride and the human rights organisations associated with Pride have worked on empowering the community throughout the years. Besides doing community-oriented work, we have continuously done advocacy work with the government and relevant institutions. We always support queer art and queer artists that have challenges finding venues to present their work and/or find funding for their art."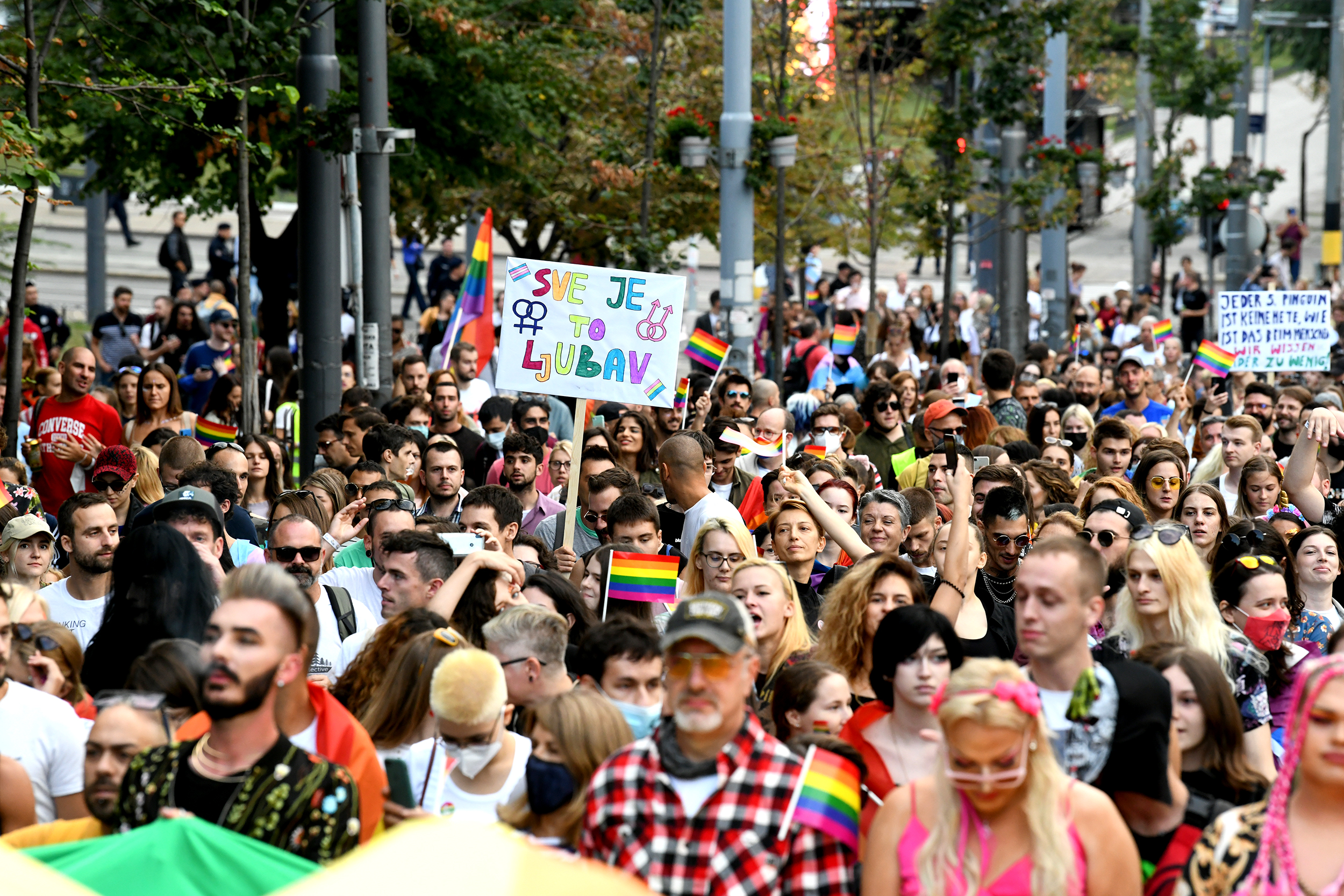 What is the current situation in Serbia for our community? Is it safe to be out publicly?
"I would say that in Belgrade it is relatively safe. It's a city of two million people with a vibrant nightlife scene and a thriving queer scene, so I think that people are used to LGBTIQ+ people. But, outside of Belgrade the situation is not well. I don't think that physical violence is commonplace but I wouldn't advise public display of affection. I am sure that EuroPride will be safe, but there's a possibility of it being over-policed. In any case, we will publish a safety guide in due time. So make sure to follow Belgrade Pride on all our social media channels: @belgradepride."
Photo credit: Vesna Lalic
Calendar :
Human Rights Conference 13-16 September
Pride Concert that Friday 16th and Saturday 17th of September
The Pride March Saturday 17th September
Find all information about Europride 2022 in Belgrade on: