THE RIGHT FIT FOR FRANKFURT
KLAUS WEBER IS ONE BIG BUNDLE OF ENERGY AND ENTHUSIASM AND THOSE QUALITIES WILL SERVE HIM WELL AS THE NEW OWNER OF RUFF IN FRANKFURT AM MAIN. THE STORE SELLS TWO POPULAR FETISH BRANDS – BOXER AND MISTER B – WHICH EACH HAVE THEIR OWN PART OF THE STORE DEDICATED TO THEM.
WE CHECK IN ON MISTER RUFF HIMSELF TO SEE HOW THINGS ARE GOING AFTER THE FIRST WEEK OF BEING IN BUSINESS AND ALSO TO FIND OUT WHAT PEOPLE IN GERMANY'S 5TH BIGGEST CITY ARE INTO THESE DAYS.
It's a Friday afternoon and I'm logging into Skype to talk to Klaus. At first I'm not sure I'm calling the right person.  The profile pic I see has a clean-shaven business man in it wearing a suit and a crisp blue tie, but that almost immediately changes into a broadly smiling leather daddy, with a thick silver chain around his neck, a lot of stubble on his face and a black t-shirt with the word RUFF printed on it in huge white lettering. Bingo, it's him all right.
After some short introductions and a little virtual tour of his store via iPad we jump into the interview.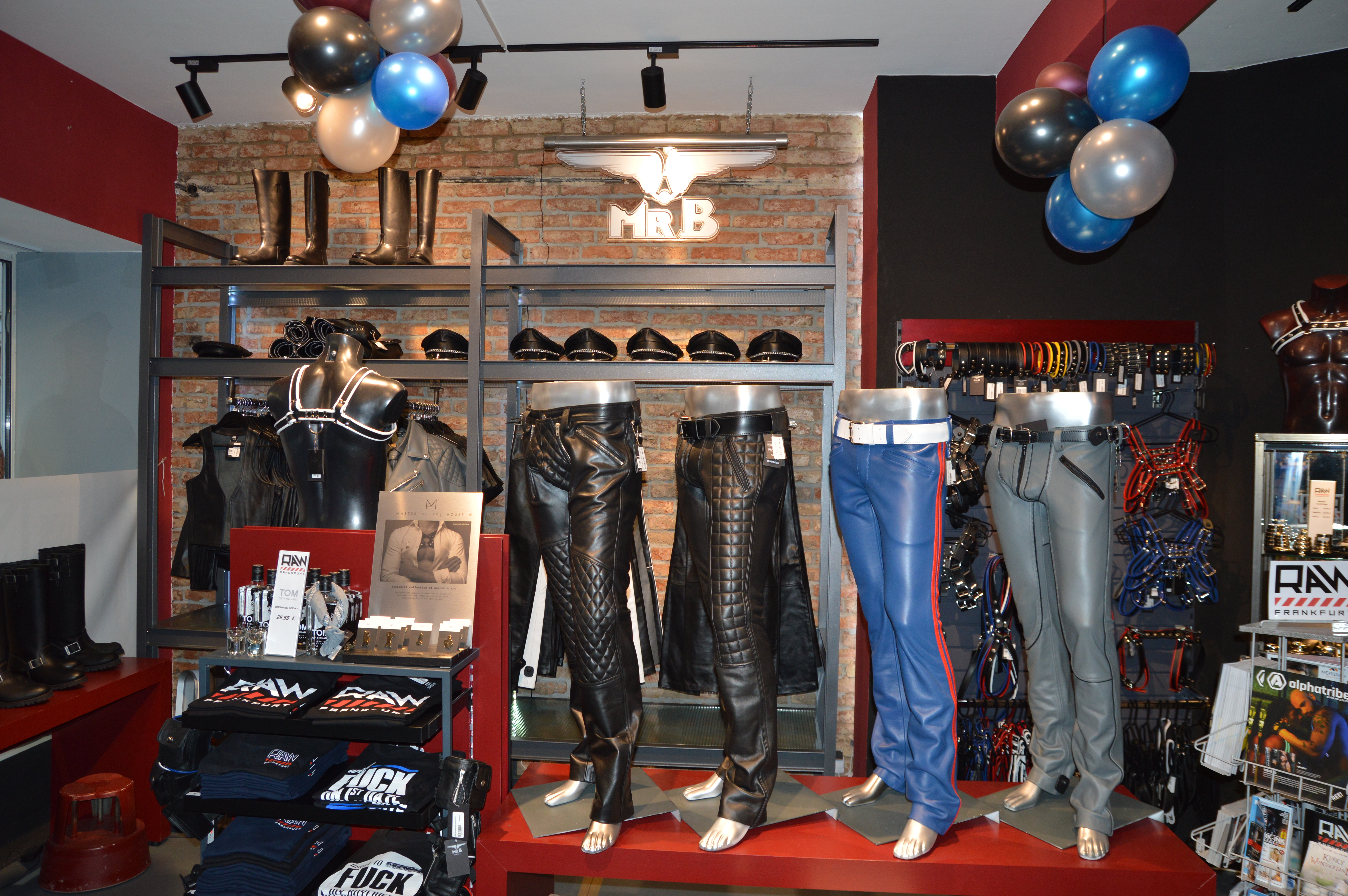 So Klaus, how are you and how is the store doing? It looks really slick!
"So far so good and thank you for the compliment! We had our opening last weekend and it was very, very busy. There's a lot of positive response. There was a customer who was happy that he didn't have to travel to other cities anymore to get his gear because he could find everything here now. And I totally understand that reaction. With leather pants for example it takes some time to get the fit right. It takes at least a week to get into them properly. It's no fun when you're going to Berlin to party and decide to buy leather pants there on the same day. You won't feel comfortable or you might buy a size bigger, which won't fit you anymore afterwards. Now people have the opportunity to come to us first and party with a perfectly fitting pair of pants in Cologne or Berlin later."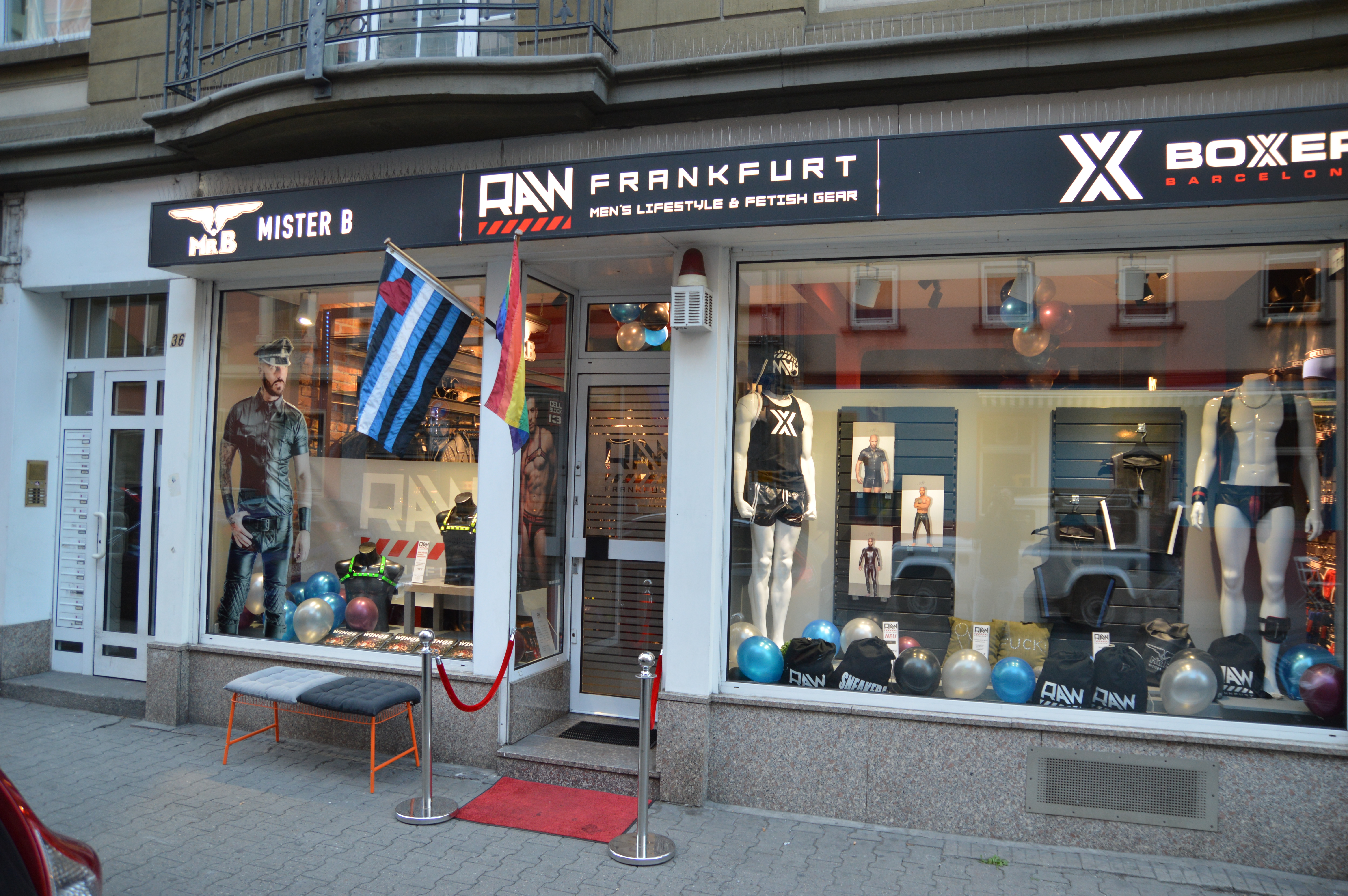 Every city has its own kinks and fetish preferences. What's hot in Frankfurt at the moment? And what are you into yourself?
"Up until now we've mostly sold t-shirts, jockstraps and harnesses. But I noticed that there's a big demand for rubber gear in Frankfurt. A lot of people have been asking for it. And they don't just want regular black outfits. They are looking for more color, more shapes and more options. Personally I've been into leather ever since I came out or actually even long before that if I'm honest. It's really my thing, but I'll try anything. I love the new convertible Mister B leather pants that turn into chaps. Mister B really made an effort to come up with new styles and they make you want to go out and buy a new pair or a second pair, because they look completely new and different."
What is RUFF?
"It's a concept store for both Mister B and Boxer. I really try to keep them separated, so one part of the store is Mister B @ RUFF and the other is Boxer. That also goes for our shopping windows. I want to create a place where people can discover new things or new sides to themselves. It's important to me that my customers feel welcome. I've been in sales my whole life and I think I know when people want help and when they want my honest opinion. In our store we have time, we have knowledge about what we are selling and we offer free coffee while you're having a look around. Frankfurt has quite a big leather community but it has been asleep the last couple of years. I hope my store will wake people up again and maybe even infuse some new blood into the community."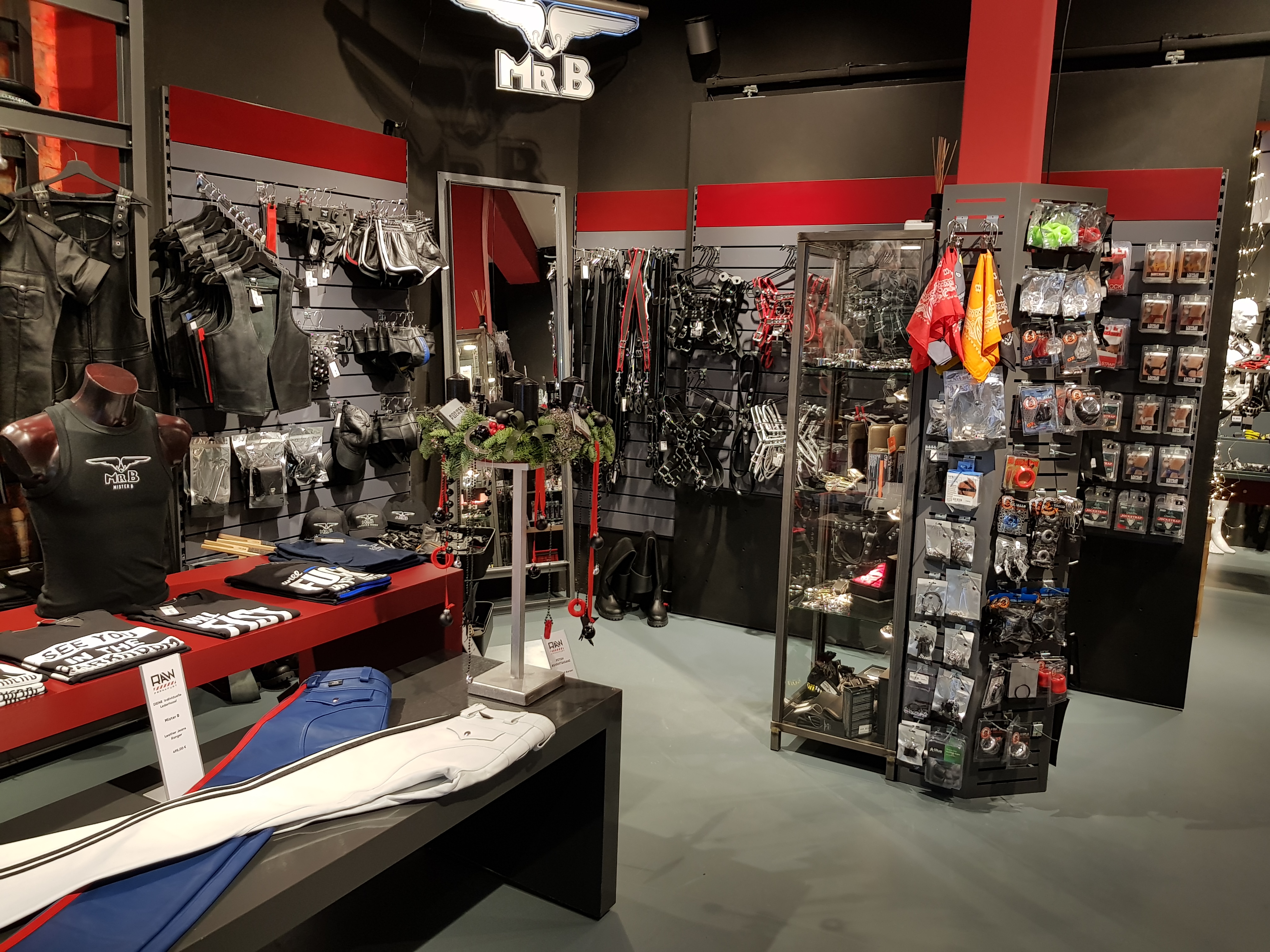 Where should people visiting Frankfurt go after they've shopped at RUFF?
"The Frankfurt Leather Club organizes a party for the fetish and BDSM community called Approved. It takes place four times a year at fetish location the Grande Opera in Offenbach, near Frankfurt, and has play areas with slings and cages and a water sports area. There are a lot of leather guys who like to go there – including myself – but there are also loads of men who are into other fetishes like army gear. We also have a cruising bar called The Stall (editor's note: that's German for The Barn) which just celebrated its 40th birthday and it is open daily."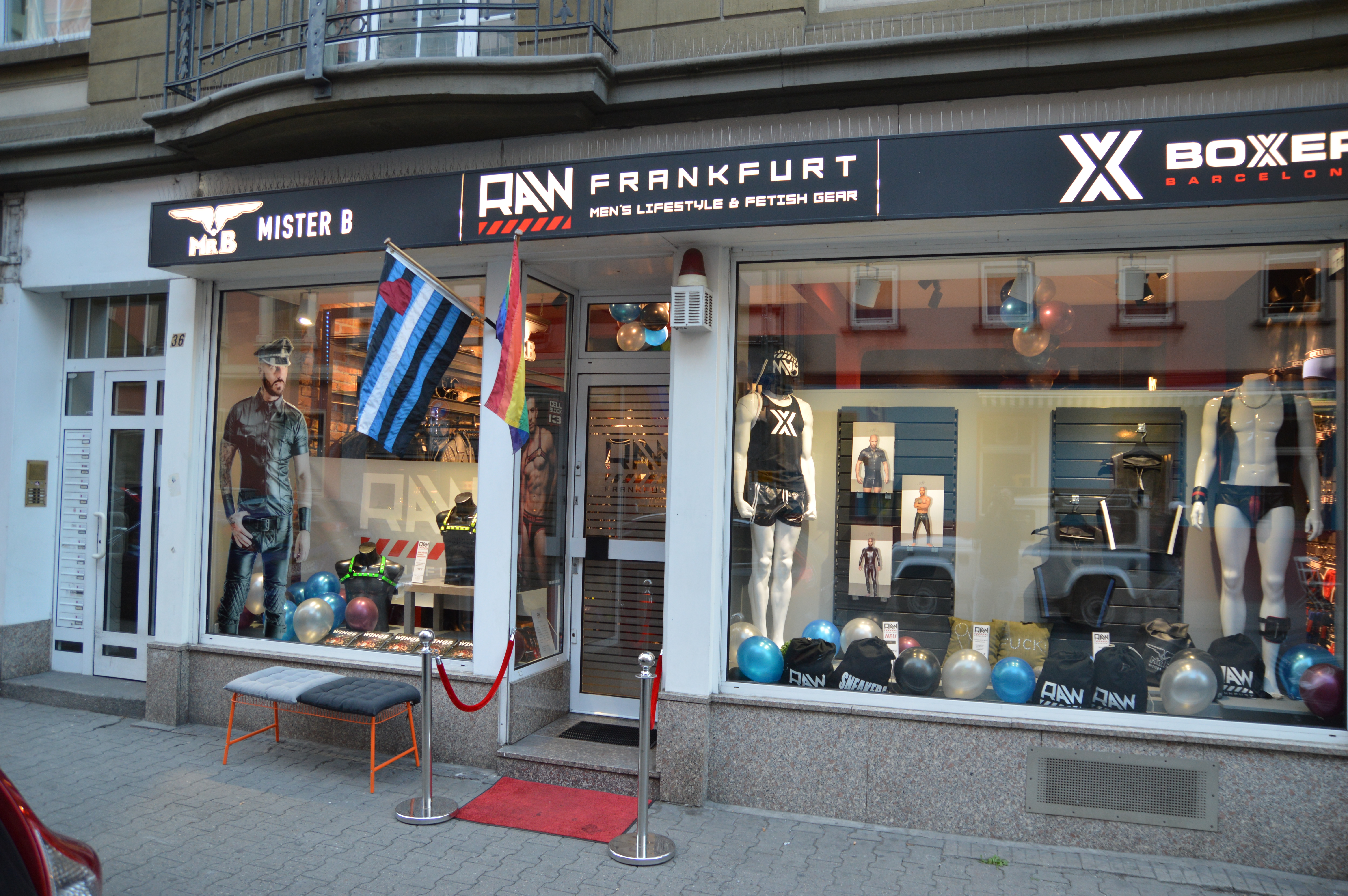 RUFF IS LOCATED @ BRÜCKENSTRASSE 36 IN FRANKFURT AM MAIN.
Say hello to Klaus and treat yourself to some new gear, a nice conversation or some steaming hot coffee
(it's for free after all).
You can also visit the online shop www.ruffonline.de and Facebook.com/RUFFFrankfurt for more information.