An interview with pride ambassador Raymond Timmer
Pride Amsterdam loves serving face! Since 2013 the event has put a spotlight on activists, artists, politicians, drag queens, dj's and many more representing the Dutch LGBT community in all its beauty and diversity. These 'pride ambassadors' include Eurovision Song Contest winner Conchita Wurst, world famous trans model and activist Valentijn de Hingh and this year it will feature its first out and proud leather man Raymond Timmer (44).
Photography: Different by Suus
Raymond, last time Wings spoke to you, you had just become Mister Leather Amsterdam 2017. What have you been up to since?
"Well, as I was also elected to be Mister Leather Europe in 2017, I visited leather events all over Europe – from Amsterdam to Zürich and from Helsinki to Milan. I organized leather get-togethers, drinks and charity events. I put a lot of time and effort into it. My boyfriend was Mister Leather Switzerland at the same time, so we travelled around his country as well. I wanted to become Mister Leather to infuse some more fun into our scene and to make our lifestyle more accessible, and it worked! I am super proud of the fact that men came up to me to ask advice about wearing leather or when they told me they had bought their first harness because of me. Many guys I talked to were afraid to wear leather gear. I had that as well in the beginning. I used to be very insecure about my body in the past – I mean I don't look like a bodybuilder. Nowadays I just own it."
Your hard work didn't go unnoticed. Pride Amsterdam has asked you to become one of its faces this year. Why did you say 'yes' to becoming one of the pride ambassadors?
"First of all I was very surprised when they asked me, and I felt really honoured! So saying 'no' was not an option. Aside from the very prominent Mister B boat during the Canal Parade, leather men aren't that visible during pride. As an ambassador I can be a voice for our community. I can show the outside world who we are and what we are about. It's an opportunity to break taboos. Being an ambassador also gives me the chance to talk about subjects that are important to me and to our community like Hepatitis C – a disease that too little gay men know about. I hope I can raise money and awareness for good causes as well, like Rainbow Railroad. I'm really excited to meet our new mayor and to talk to politicians about our rights. I'm also looking forward to standing on the first boat of the Canal Parade with all my fellow ambassadors."
How can the fetish community be better represented during Pride Amsterdam?
 "Simply by organizing more events. Last year for example the outdoor fetish festival Crash was added to the program, with DJs, kinky shows and go-go boys and girls. It took place on Beursplein, which is in the heart of the city centre, located between central station and Dam Square. It was a fantastic event. Leather Friends Netherlands supported it. The atmosphere was great. I walked there after the Canal Parade had finished wearing only a leather apron with my ass cheeks exposed and for everyone to see. Most reactions were nice – even though some women kept touching my behind, which did little for me hahaha. People made an effort and wore gear especially for this party in the open air, during daylight, in the centre of the city. I was afraid they wouldn't do that, but the audience pleasantly surprised me. I hope there will be more initiatives like this in 2019."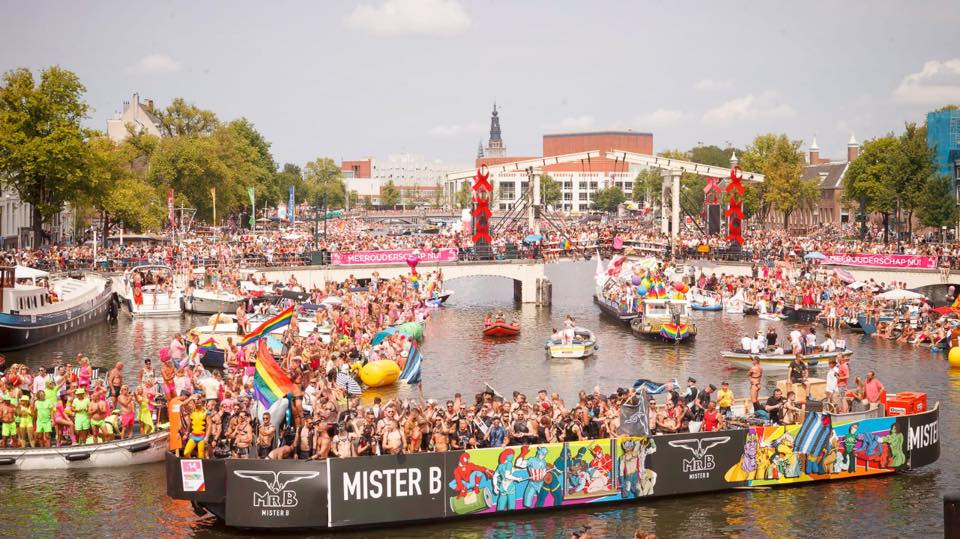 Your motto on Facebook is 'stop being who you were and become who you are'. How does this apply to you?
"I posted that quote quite some time ago, but it still fits. From 2008 on my life had a lot of ups and downs. I had to quit my job because of HIV complications – I got sick – and at the same time I struggled with my coming out, which was pretty late. It was time to stop being who I was or who I wanted to be and become the person that I actually am. That quote perfectly captured what I was going through."
It seems to me you have fully embraced who you are!
"Yes I have! And with a title like Mister Leather Europe I put myself out there even more. Friends and family asked me if I would be strong enough to do this. They advised me to hide my Facebook page because my colleagues at work might find out. But I'm actually fine with that. If they have questions I will be happy to answer them and explain. Being in this scene has no influence on my work whatsoever. I think it's important to be visible and I want to show others you shouldn't be afraid. Unfortunately there are still a lot of men who are scared to tell the world they are gay – especially when they have a kink. I even explained it to my parents at one point. For a time they didn't like it at all, but these days my mother follows all my adventures on social media and she likes everything she sees."
As does mine hahaha. Hey mom hey! I sent her a picture when I was on the Mister B boat during the Canal Parade wearing a rubber jock and she told me it looked 'nice and breezy' especially with the 'warm summer weather' we were having.
"But my parents and I don't discuss all of the ins and outs. The sexual side of leather is a topic we don't talk about. And I don't think we need to. I mean I also don't go into their sex life, because I really don't want to know either hahaha."
As a titleholder you're used to wearing a sash. Is Pride Amsterdam providing you one for your role as 'Mister Pride Ambassador 2019'? It would be kinda appropriate don't you think?
"Not that I am aware of, but maybe you can suggest it to them hahaha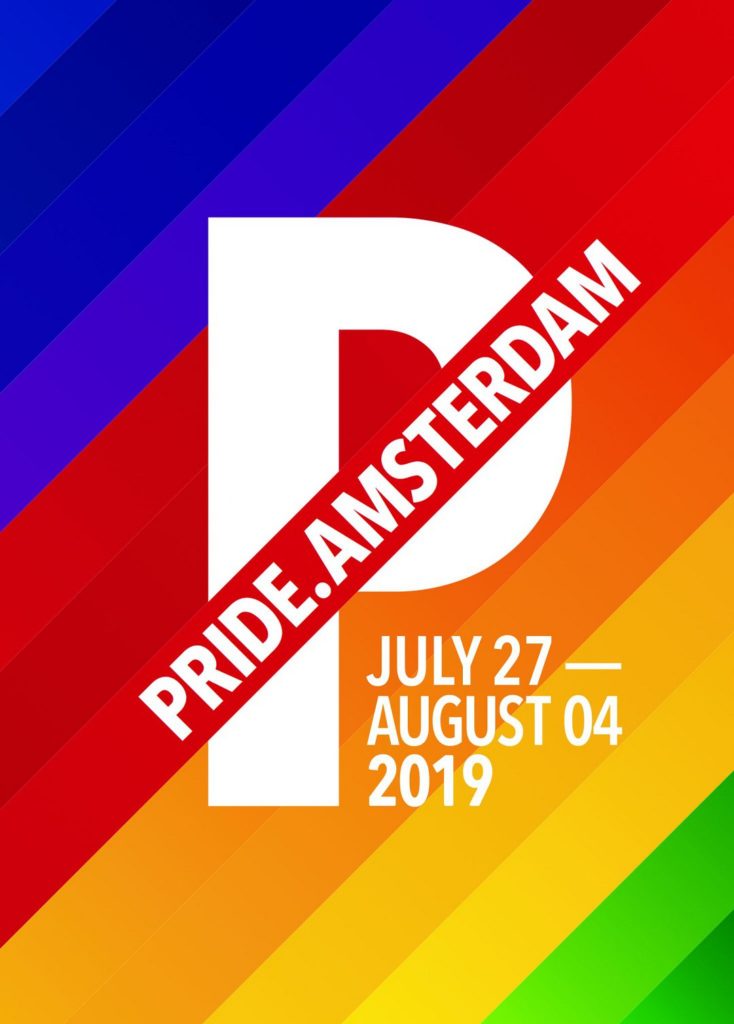 Pride Amsterdam is held from July 27th until August 4th 2019 with the world famous Canal Parade on
Saturday August 3rd.
Theme this year is 'Remember the past, create the future'. Amsterdam Pride is commemorating The Stonewall Riots, which broke out in New York 50 years ago. This historic event started the gay rights movement in the western world. Check pride.amsterdam online for more information.