If you like leather, bears, and leather bears then check out this hot new video by the multi-talented Big Dipper! It's got big bears, little bears, hairy bears, scary bears…basically all the bears in their big boy fetish glory. We asked Big Dipper about his ideas behind the kinky video, plus more about his life, sex, drag, and entertainTment. Check it out!
You are originally from Chicago, started your career in NYC, and are now thriving in L.A. Can you tell us a bit more about that storyline, and maybe something about each city's respective fetish scenes?
In my mid-twenties, while in Chicago, I began to explore the queer art scene which helped me learn about what I could do as a performer and what excited me about making music and videos and art. While I was adventurous on stage and with my creative processes, I was really timid in my personal and sexual life. I was too self-conscious to get involved in the sex or fetish scene. It's such a shame because there are so many hot guys in Chicago as well as a vibrant scene, but I wasn't really tapped in. I have never been to a backroom, bathhouse, or even sex party in Chicago and look forward to doing all of those things in the future. I feel like I really missed out on all that when I was living there.
Moving to Brooklyn opened me up to the nightlife world, where I cut my teeth on lots of club gigs, DJing, and underground parties. I learned a lot in Brooklyn about my likes and dislikes as a performer. I was really able to lock into what worked about Big Dipper and how to push my music and videos further. Personally, I began to own my body more, my sexuality more, and felt a confidence that had only been bubbling beneath the surface. I was really active on hook-up apps, met a lot of people, and even had a long-term relationship while in New York.
My album title Late Bloomer is really autobiographical because once I got to Los Angeles, I finally felt like I had grown into myself. I became bolder in making my music as well as more confident and carefree in my performances. Also, getting to tour all over the states and the world boosted my confidence as an artist and as a person. I began to visit bathhouses and sex clubs and parties, talk openly and frankly about fetishes, and own my queerness, my desires, and my curiosity in an authentic way. L.A. has a vibrant sex and fetish scene, but like most things in L.A., you have to seek it out. It's been fun to explore the scene here (which is obviously on pause due to the pandemic), simply because it's fun to meet people from all walks of life who have tapped into their kinky side.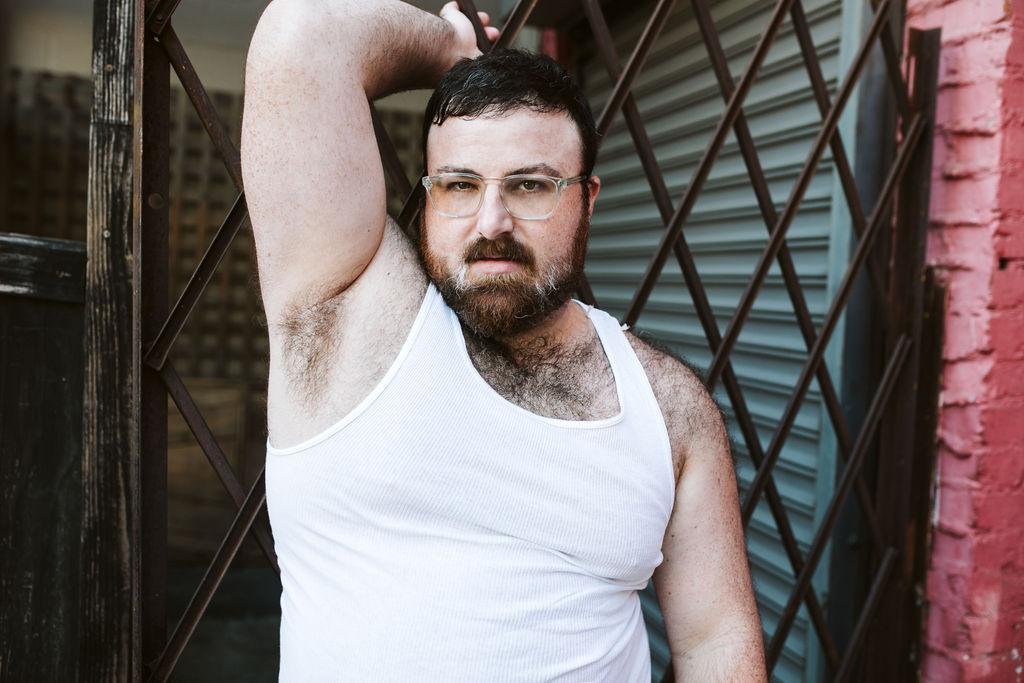 You sing, dance, do drag, host a podcast, and I am sure much more. You have a real knack for being in the spotlight. Have you always wanted to be a performer?
Well, I don't do drag, and I don't really sing. When I sing on my tracks it's mostly with the help of a computer lol. But yes, I write music, I rap, I dance, I perform, I produce…I have a lot of marketable skills.  I have always enjoyed receiving attention and being in the spotlight, but I never really took it too seriously. I went to school for theater and was focused on being a director because I like being in charge and executing a creative vision. I do co-direct and produce all of my music videos, and I am the driving creative force behind all things Big Dipper, but honestly, for me, the true excitement comes from the whole process, not me being the center of attention. Being the face of the project just comes along with it. I honestly never ever thought I would be a recording artist and performing my live show at Pride events all over the world. I'm fortunate, and it's such a cool thing to experience.<3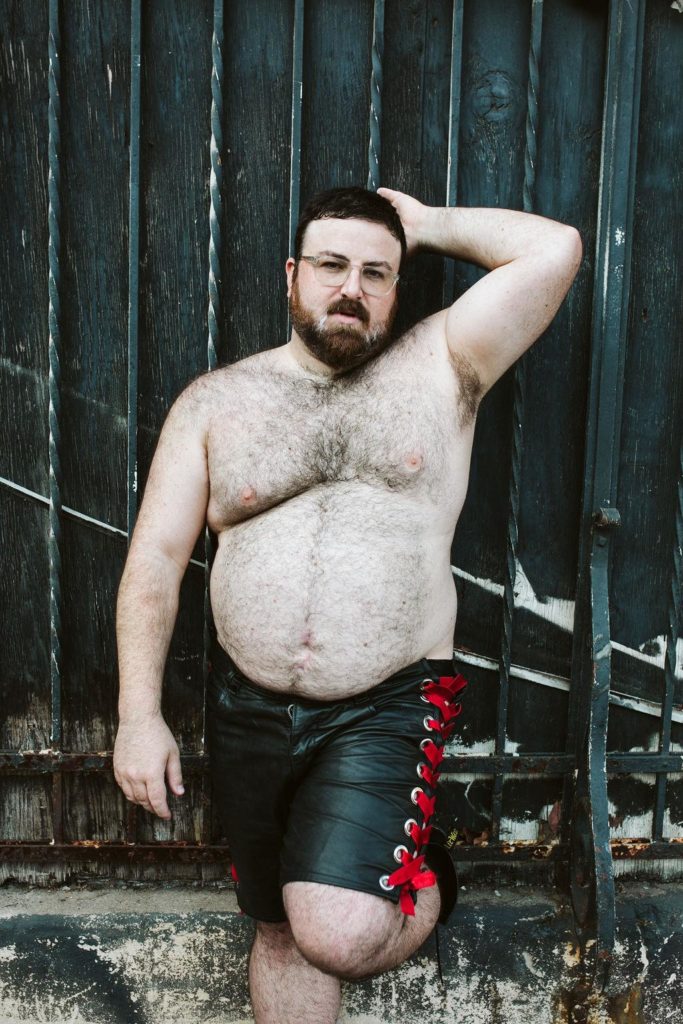 As you know, we love the video for your track Back Up Off Me. It features loads of big, hairy guys in fetish gear and looks like it was filmed at the Eagle. Grrrr. Can you share with us what was the inspiration behind both the song and video concepts?
Yes! I'm so happy with the music video for Back Up Off Me. We did in fact shoot at The Eagle L.A. and featured a ton of people from the local, Los Angeles leather and fetish community. We shot the music video in February of this year, just before the pandemic lock-downs, and it's such a fun memory of the 'before' times. I have always been really turned on by the leather aesthetic and have hooked up with guys in leather and been to parties in the scene, but never really did a deep dive on my own. I thought Back Up Off Me was the perfect song to feature leather daddies and highlight the scene because sonically it's really aggressive, but it's also playful and catchy and doesn't take itself too seriously. I feel like that idea could apply to the kink and fetish scene as well; folks take it really seriously, but at the end of the day, it's about self-expression and making each other feel good.
When making music videos I try to create images that will stay with people, but also we create worlds that I think are fun to play around in. I wanted to model on a motorcycle, perform in a rock band, and be surrounded by hot guys putting their butts in my face….so we did exactly that.
"LET'S PLAY WINGS WORD ASS…OCIATION WITH BIG DIPPER"
"…at the end of the day, it's about self-expression and making each other feel good."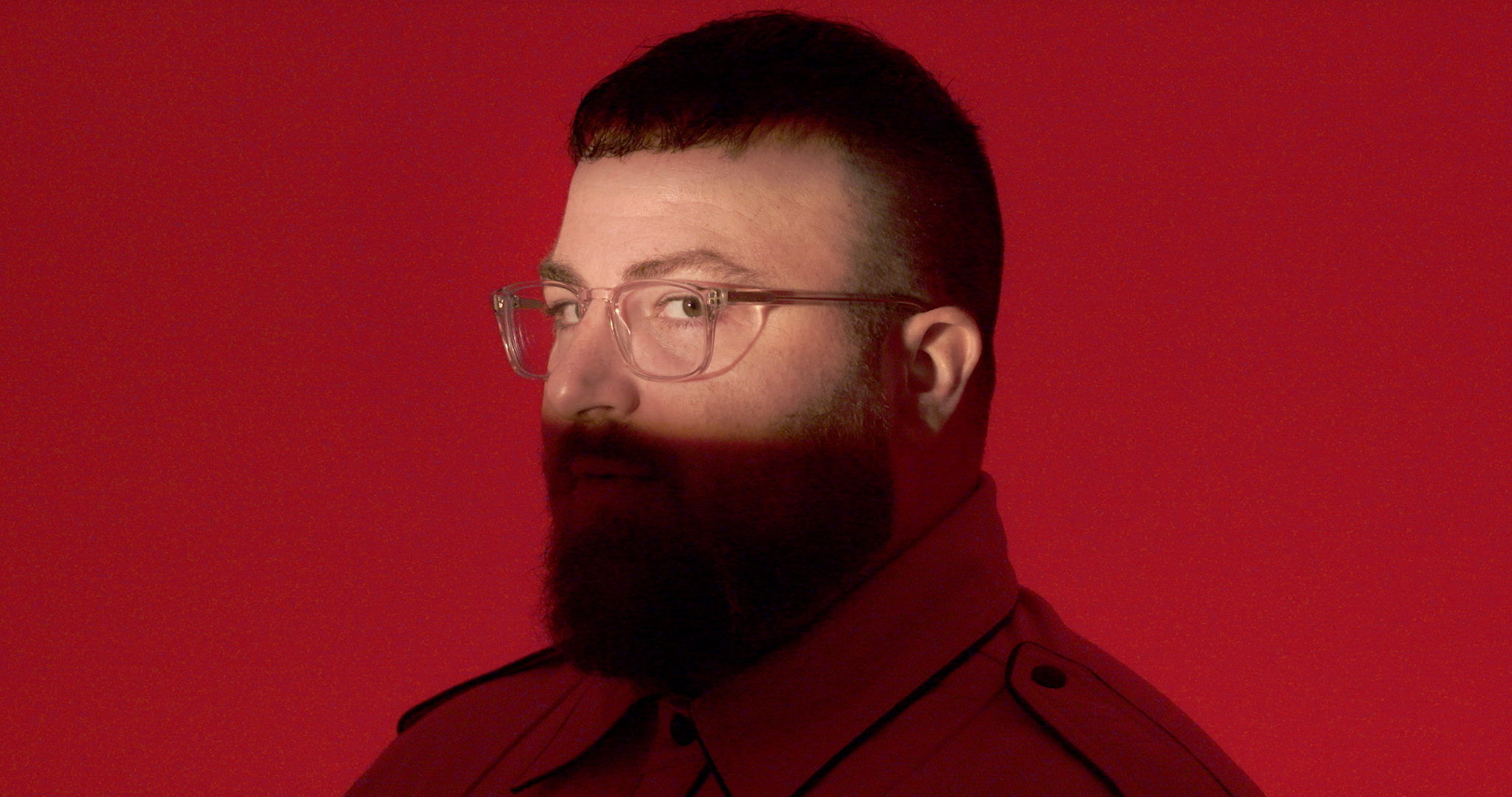 A lot of your lyrics refer to your body. Do you identify with the 'bear' label and feel part of the bear community?
I think my body is one hundred percent "bear." I'm covered in body hair, I have a beard, I weigh about 260 pounds and I'm thick all over with a good amount of jiggle in every step (and I even wear glasses). I am happy to be a bear, be called a bear, and connect with the bear community. I enjoy the scene for the parties, and the men, and the sex; it is a place where so many people feel empowered, and I've been told my videos and music help with that, which I love. Though I'm happy to identify as a bear, I think my identity, politics, and worldview line up a lot more with a queer identity. My friend group includes bears of course, but also so many other queer people, allies, and people from all walks of life. I think there are a lot of people in the bear scene who only hang out with bears, and that feels like an echo chamber to me. I think most people can be labeled in lots of ways….for me 'bear' is one label among many.
You currently produce several terrific (and successful) podcasts: The Chop, Race Chaser, Very That, and one that you host, called Sloppy Seconds. How did you get started with all that?
When I moved to L.A. a few years ago, I started working with Willam (world-famous drag queen) on video content, and through those projects, I met Alaska (also a world-famous drag queen). About 3 years ago they approached me about producing a podcast that they wanted to make, and I was all in. We started by rewatching and reviewing the first season of Drag Race and launched the podcast shortly after. The fans absolutely love Race Chaser and it has opened up a lane for us to create more queer-hosted content in the podcast world. Using the success of Race Chaser, we were able to launch new shows with other iconic queens, as well as my podcast Sloppy Seconds with Meatball (@FatDragMeatball on Twitter).
There was a learning curve at first with juggling so many podcasts, but I actually really enjoy making an audio show. I am a big podcast listener and I love the format, so it came pretty easily. When you listen to a show while you are cooking or working out or cleaning or driving, you are inviting the hosts into your day-to-day life, so it forms a really intimate connection between the listener and the show. That's what I love: the listeners feeling like a community.
Plus, it's really exciting, especially in 2020, to create new opportunities for queer talent that isn't reliant on traveling every weekend, doing a live show at a nightclub, or hosting meet & greets at gigs.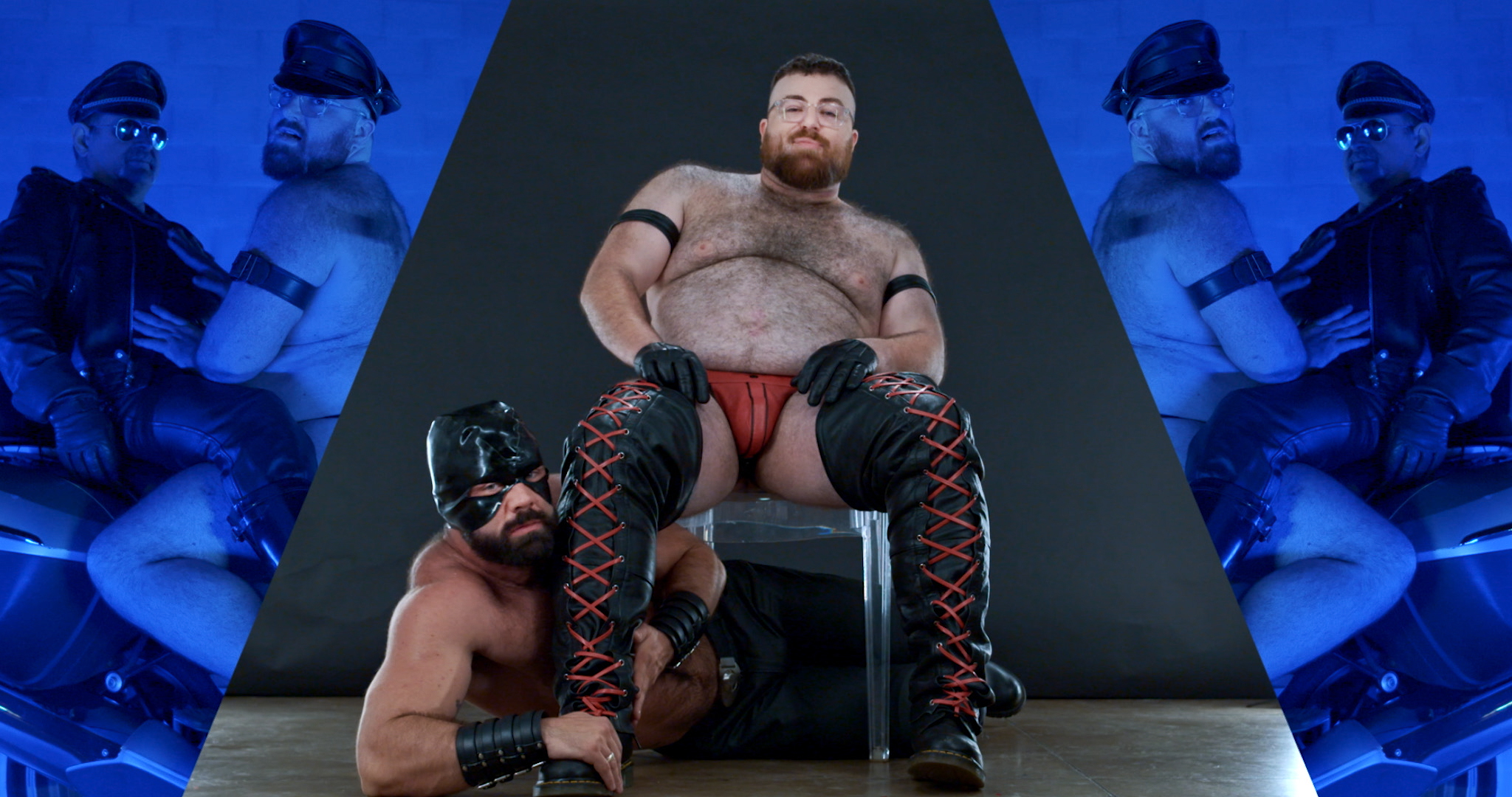 When you listen to a show while you are cooking or working out or cleaning or driving, you are inviting the hosts into your day-to-day life, so it forms a really intimate connection between the listener and the show. That's what I love: the listeners feeling like a community.
We love how raw and open you guys are on Sloppy Seconds. I listen every week. You have some pretty fun and dirty moments like feeling up the silicone pumped dick or the Fuck Talk segment. What makes you think of including such explicit sexuality and can we expect more sex-related content in future episodes?
Of course! There will always be graphic conversations about sex on Sloppy Seconds. I think it's really important to be open about sex so we can further demystify and destigmatize gay sex, hook up culture, and experiences that a lot of people tend to see as 'unusual' or 'outrageous.' I have encountered so much shame around sex, and specifically gay sex; the more we talk about it, the more we make it universal and human, then the more comfortable people will become. Sex is clunky and messy and weird and awkward, so there will always be amazingly funny stories to hear from the guests on our show. It's just really freeing and powerful to take something that might feel private or secretive and publish it to the whole internet for everyone to hear.
Also, back in November 2020, Meatball and I hosted a fisting demonstration via live-stream called Fistgiving and it went really well. The mix of fetish exploration with comedic commentary was a hit with our audience, so we definitely plan on doing more programming around sex education with our podcast.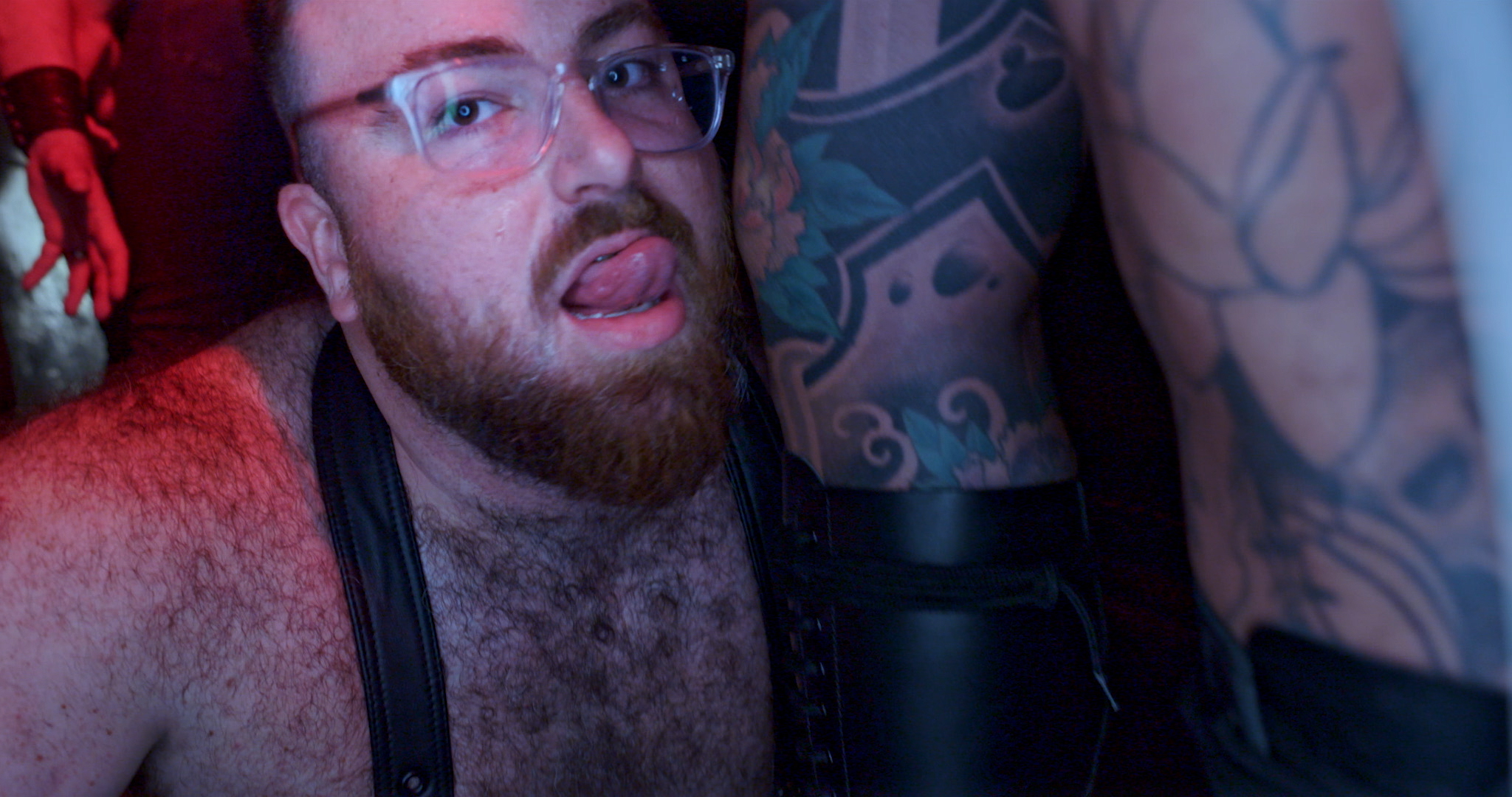 You are probably always busy with new projects. What can we expect to see from you next?
I am always busy, yeah. I have a hard time sitting still. 🙂 I have been working on a few new songs and I still have a ton of video projects on the horizon. I'm also helping out on an art film/porn soon that I think will be fun. It's not really in my nature to take a pause or rest, so there will always be something happening for me. The most consistent thing that I release is the podcast with Meatball, 'Sloppy Seconds' which comes out every Tuesday and Friday. We both love doing the show and will keep doing it for a while. If you don't want to miss a beat, I'm pretty good about announcing everything that I've got going on via my Instagram: @BigDipperJelly
Last question. I think you're a Drag Race fan, so I have to ask. What do you think about Drag Race Holland?
I loved watching Drag Race Holland! It was so fun to see queens from another part of the world. They were fantastic. So many good runway looks and it was fun to hear them being bitchy and funny and using slang all in another language. Also, I loved Fred as a host!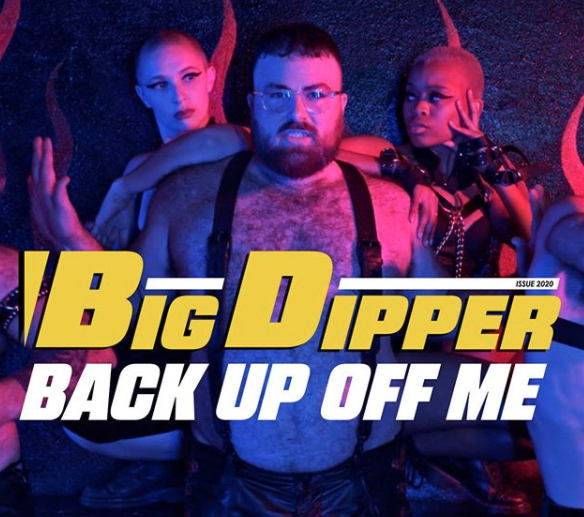 To find out more about Big Dipper and all his new projects, you can follow him on Instagram and Twitter: @BigDipperJelly 
 https://linktr.ee/bigdipperjelly 
Want to know more about Big Dipper's sexy Back Up Off Me video?